We went out to review a restaurant and the first of the three failed to even make the cut! When we went along to review this one, it was almost with mild trepidation but SAIGON DELIGHT passed remarkably and so here goes: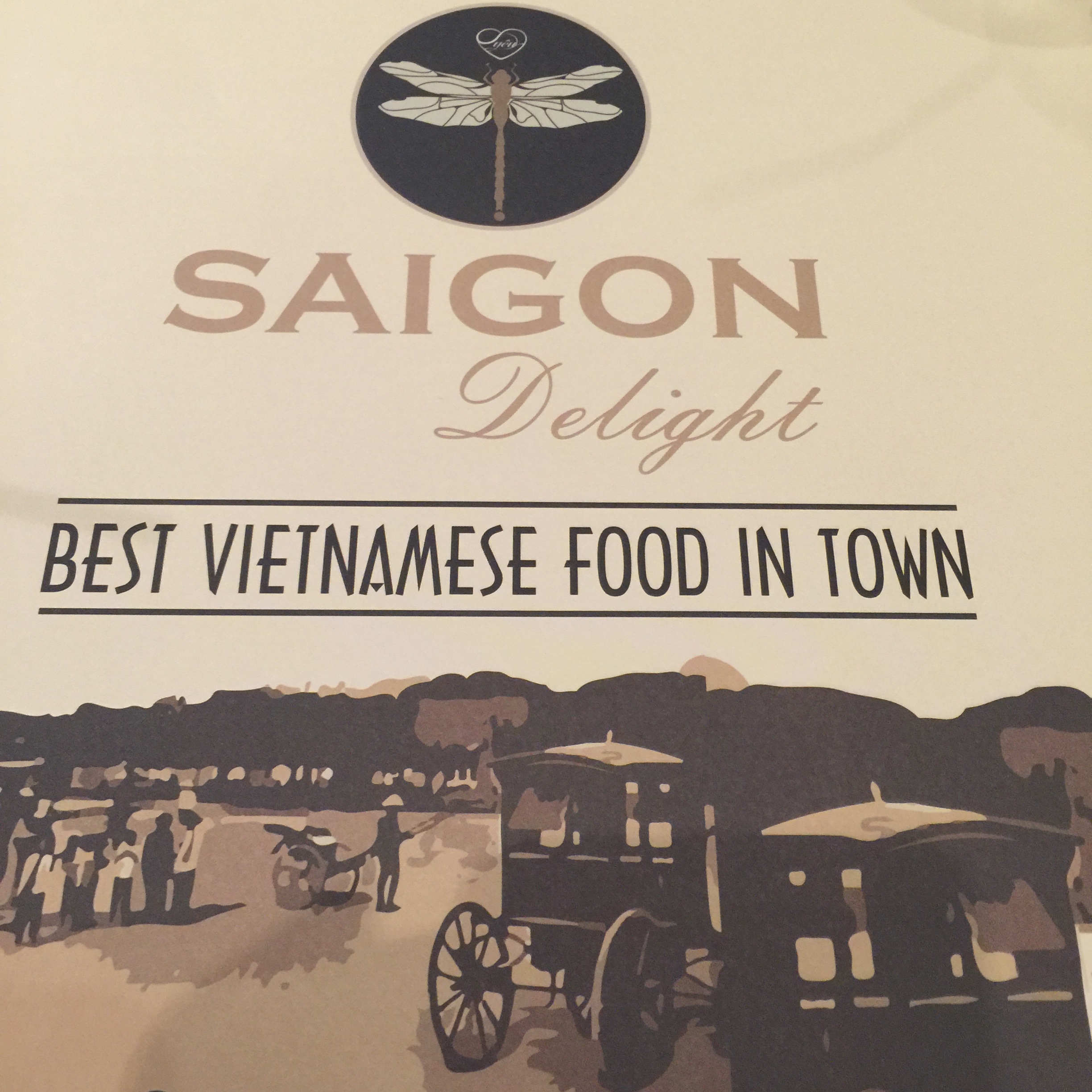 Newly opened Saigon Delight is the new kid on the block in Kemang Village. It opened in mid September and has plenty to offer in ambiance, good food and service.The menu is varied but not over extensive. It very smartly caters to an all day dining crowd. One could easily have a 5 course meal or grab a sandwich or a bowl of noodles at any time of the day.The staff were super friendly and polite. We liked that they knew about the the food when we asked them questions about the various dishes.
We had 2 drinks which was the Kumquat Juice. It's sour & sweet and absolutely refreshing! (Give it a try even if you are tempted to just go for the Viet Coffee!). It really is yummy! The Bahn Mi with barbecued chicken is excellent.The baguettes are made in house everyday and the amount of herbs and chicken is a perfect combo. You can ask for it to be extra spicy. We did and for us it was just perfect.
The Chao Ga is a porridge with a generous amount of chicken, spring onions, beansprouts and ginger. It does come with a chili sauce on the side but because the porridge itself is so full flavored, it really does not need any additional flavorings. We enjoyed it thoroughly. The Hai San Dut Lo is obviously from Vietnam's French past. A rich seafood cheese gratin with a generous helping of fish, prawns, squid and cheese.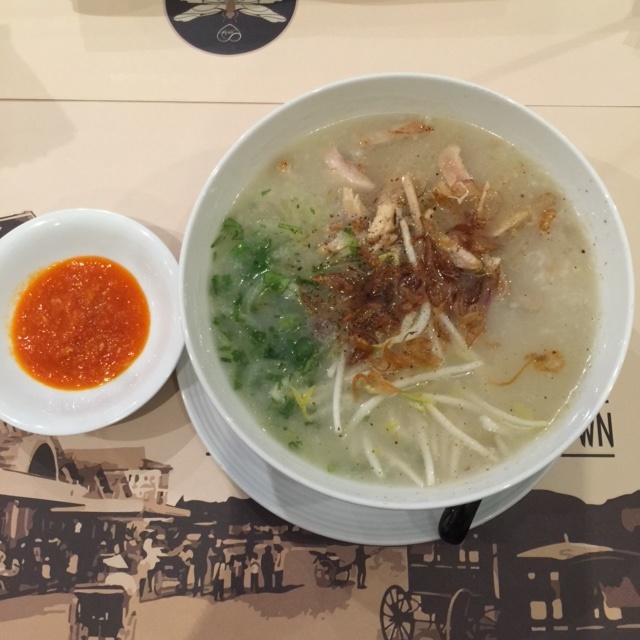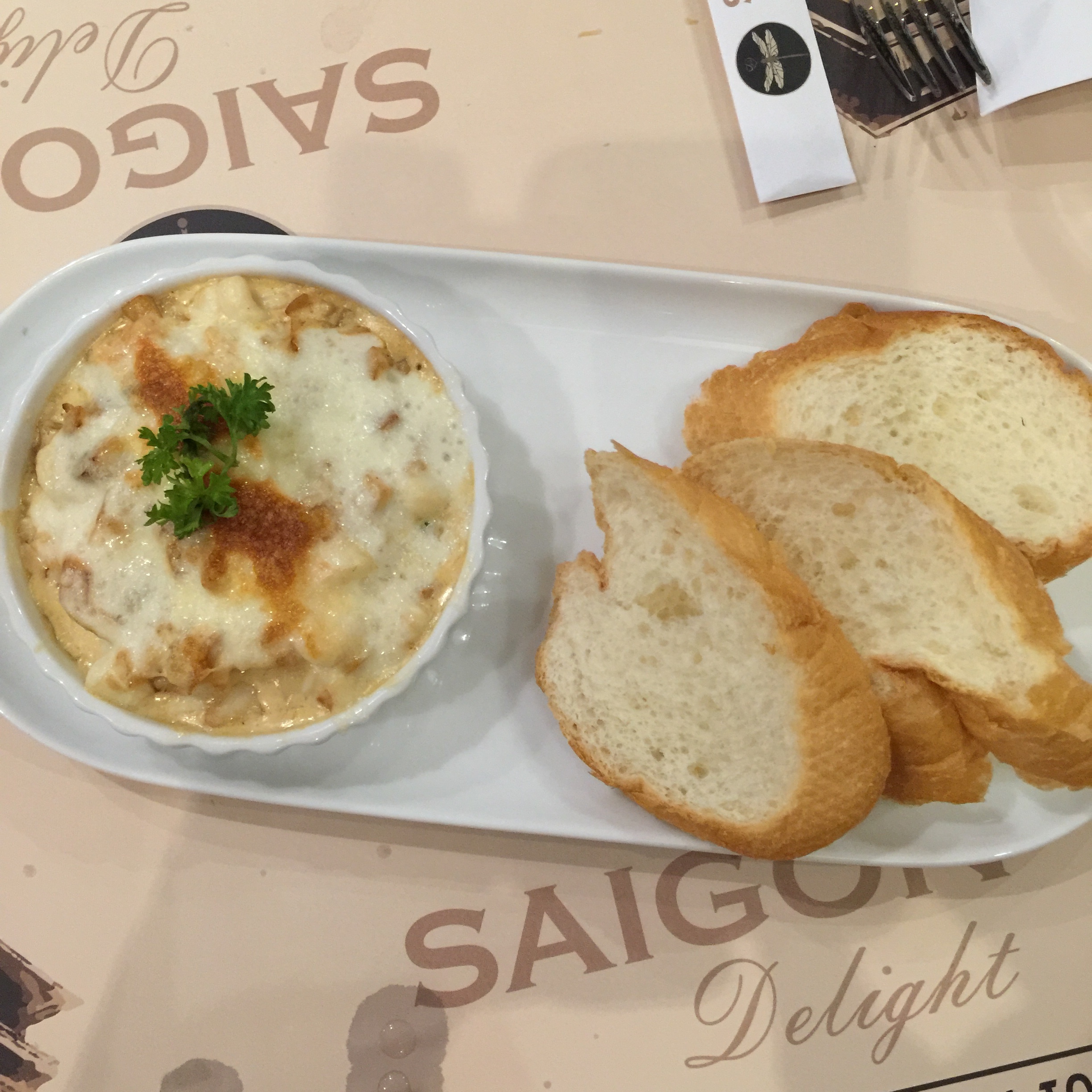 The great part about this chain is that one always thinks of Vietnamese food being great for beef eaters but SAIGON DELIGHT has ample food for non beef eaters and for vegetarians too. The Spinach Fried Rice, Bahn Mi Chay (Healthy Tofu Baguette), Bun Tofu Chay (Vermicelli Noodle Salad), Cha Gio (Spring Rolls) just to name a few.
The only downside to our meal? We wanted coffee and cake but since they only have Vietnamese desserts, we decided to skip the coffee instead.
Our total bill was Rp286.000 after tax and a 15% discount so it really was quite reasonable.
Definitely will be going back again! They don't lie when they say "Best Vietnamese food in town".
Saigon Delight
Lippo Mall Kemang
Unit no UG 06-05.
Tel: 021 29528502/29528503.
Opens daily from 10am.
By foodiesatwork@yahoo.com