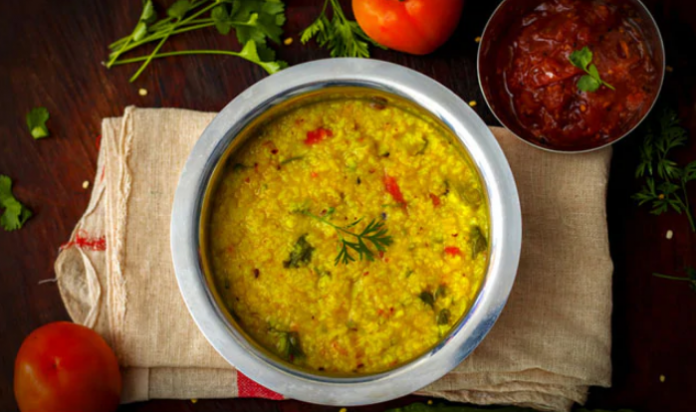 Healthy porridge or methi dana kichdi for fasting time. Its cooling for the body to eat when you break fast.
Ingredients:
1 cup raw rice the short variety.
1 cup yellow mung dal
3 tbls funugreek seeds (methi dana)
1 tsp garlic paste
1tsp ginger paste
1 cup grated chayote (labu siam)
5 green chillies slit.
1 tbls oil
1tbls ghee( clarified butter)
2 onions chopped
2 tomatoes chopped.
1tsp salt
1 handful of chopped coriander leaves
1/2 handful chopped mint leaves.
Method:
Wash & soak rice dal & fenugreek for 3hrs .
In a pressure cooker add oil, ghee and onions to fry till translucent.
Add slit green chillies, ginger garlic paste and sauté
Add tomatoes to fry 2mins and then add the soaked rice dal & fenugreek seeds after straining the water
Add the grated chayote, salt, chopped coriander and chopped mint leaves.
Add 6 cups water and bring to boil.
Cover the cooker bring to 4 whistles.
Open when cool.
Enjoy this healthy cooling porridge.
Generously shared by Vasanthi Ram