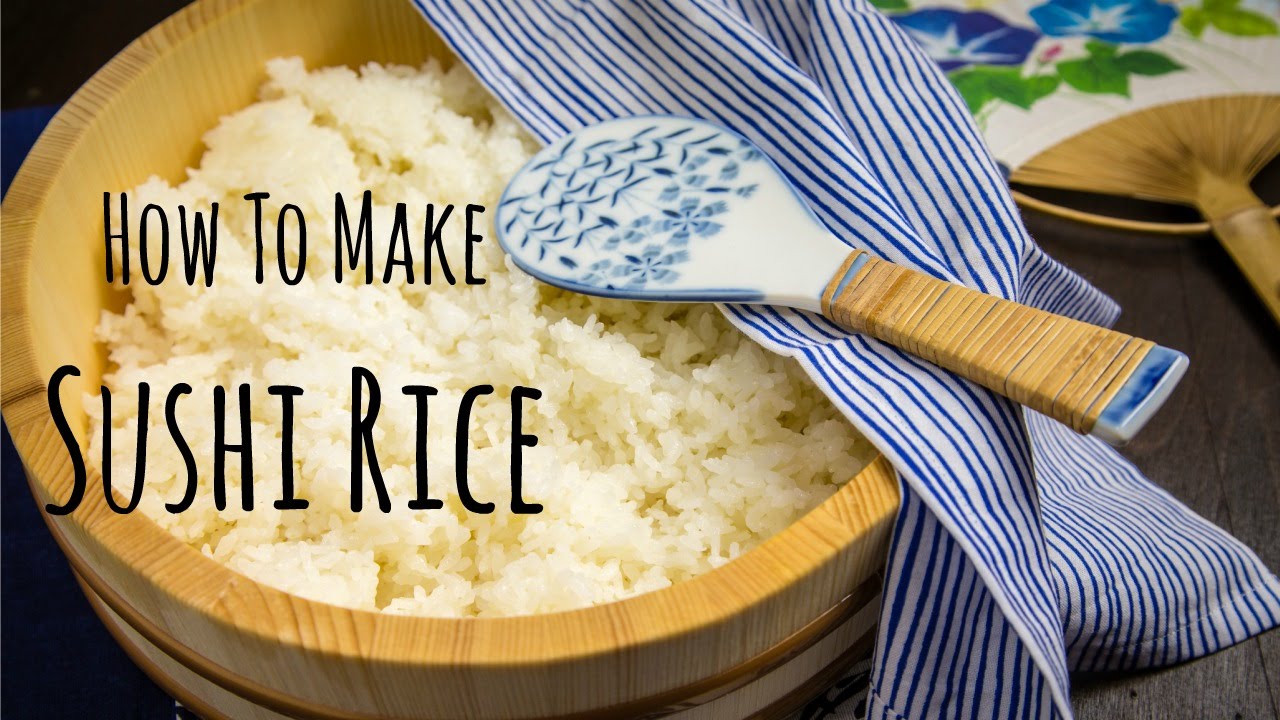 To make perfect sushi, the most important aspect is the rice!
It is a particular type of Japanese rice cooked just so and then mixed with a sauce. Some of these ingredients may be a bit difficult to find, but we guarantee you will be satisfied once you make the perfect sushi!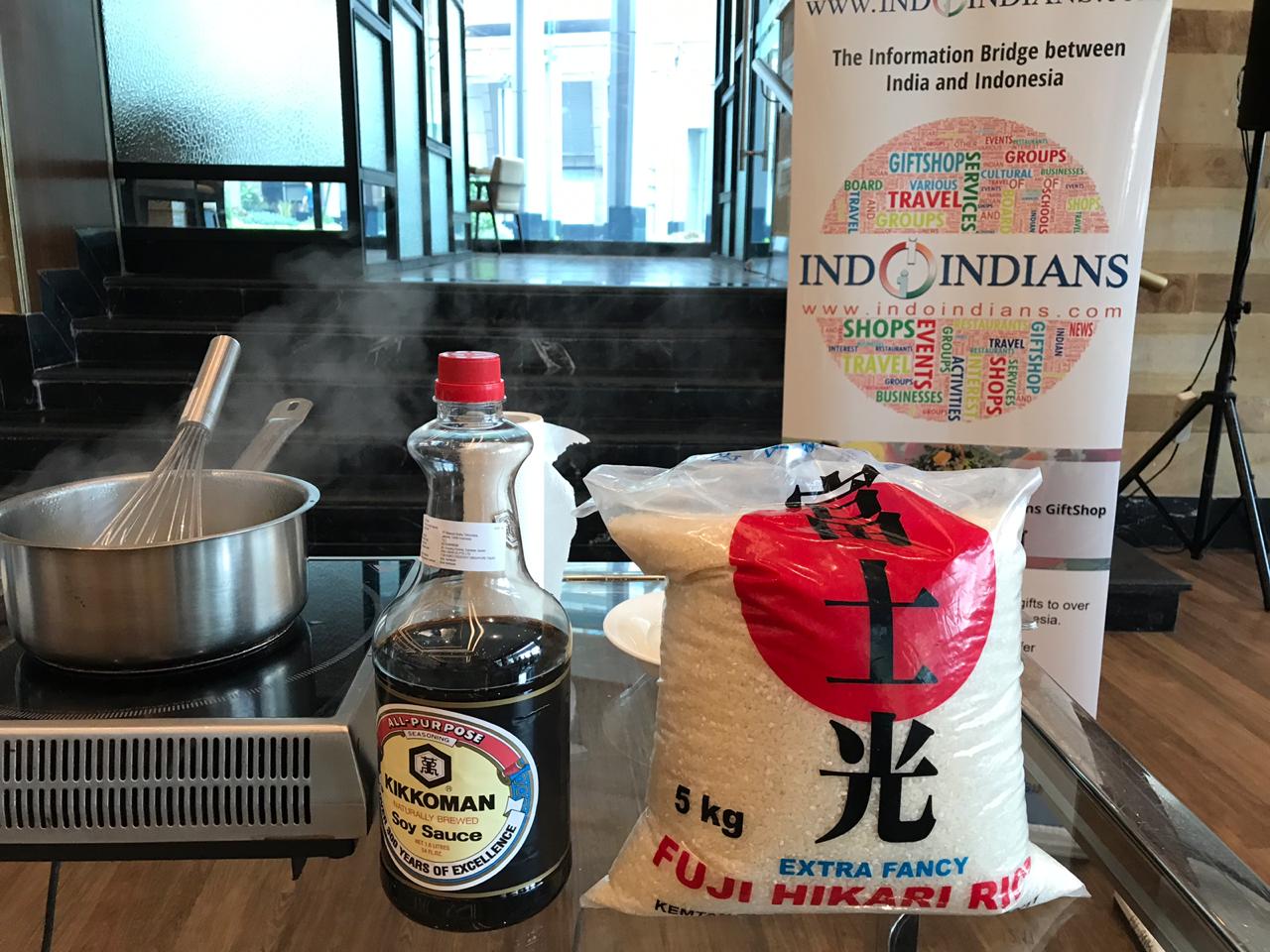 The chef at our recent sushi class recommended using a rice cooker and then cooling the cooked rice on a flat tray
SUSHI RICE BASIC
Ingredients:
500 ml                     Water
500 gr                       Fujikhari Rice – Japanese rice
250 ml                     Sushi rice sauce
SUSHI RICE SAUCE
Ingredients:
300 ml                     Suehiro Mitsukan vinegar
300 gr                       White Sugar
50 gr                          Salt
2 Slices                    Yellow lemon
20gr                          Dashi Konbu
How to make sushi rice sauce:
First, add in all the ingredients in a pot.
Put it in medium heat and bring everything to boil.
Set it aside to cool.
How to make sushi rice:
The rice should be made first and foremost to make the sushi. Cook 500 grams of rice in a rice cooker or in a pot until it is fully cooked.
Take the rice out and let it cool down, ideally on a flat tray. This will make the cooling process much faster.
After it has cooled down, mix it evenly with about 250ml of sushi sauce.
Use the rice to make these delicious treats: