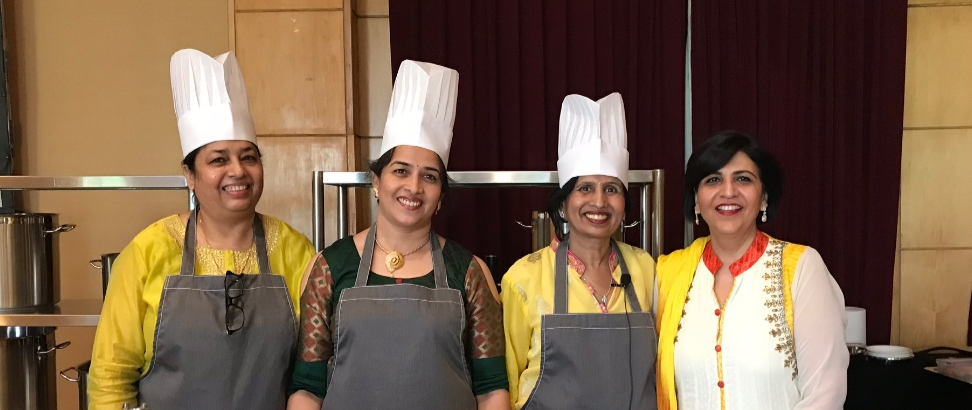 Join our popular Cooking Shooking with Friends event is an online session in which home cooks share their tried-and-true recipes that are healthy and easy to make. They will be discussing their favorite recipes and cooking tips/tricks online and streamed LIVE on Indoindians Facebook
A really international event with participants joining in from across the globe.
When: Wednesday, 15th July from 3pm – 4pm WIB |4pm Singapore |1.30pm IST
Where: Register for ZOOM session here>> Access will be emailed to you.
During this 1 hour we will be sharing 5 recipes by 5 different cooks.
Jyoti Chawla will be the moderator.
She will introduce all the cooks and then invite each cook as in the list to demo/talk about the recipe. As it is an interactive session, we can all ask questions.
Mark your diaries to meet our favorite cooks.
Rekha Sharda –
Geeta Taunk – Green Mango Chutney
Pawani Bhalla: Lemon Brownies
Uttara Gadre – Marathi Chivda
Minel Kamdar – Healthy Granola Bar