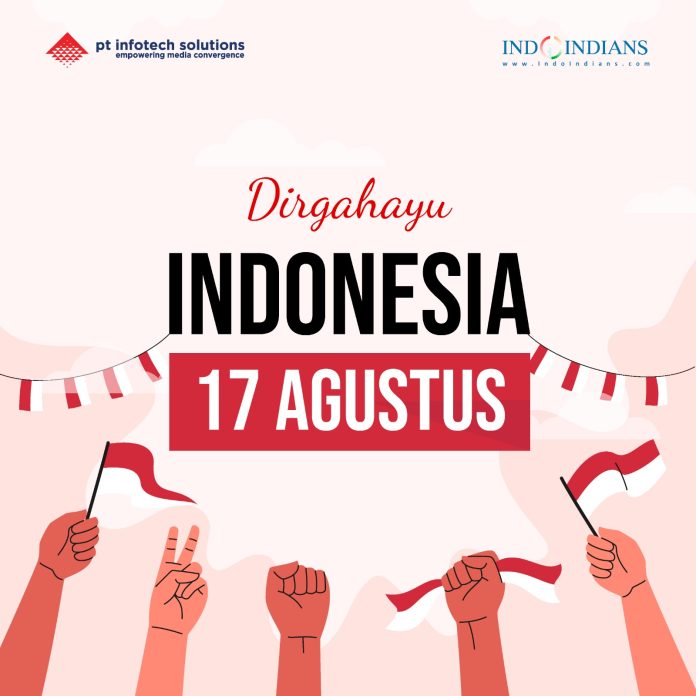 Indoindians Weekly Newsletter: Dirghayu Indonesia – Celebrating Independence Day 🇮🇩
Namaste Friends,
Happy 78th Independence Day of Indonesia! On this special occasion, we celebrate the spirit of freedom and prosperity that defines the vibrant nation of Indonesia.
As we honor the day that marks Indonesia's journey to sovereignty, let's also reflect on the values that bind us together — unity, diversity, and progress. May the pursuit of freedom and prosperity continue to guide us all, transcending boundaries and fostering a brighter future for everyone.
📅 Upcoming Events:
Thurs 31st Aug: Indoindians Meetup & Lunch
Sat 2nd Sept: Guided Tour of Indonesian National Museum in English
In our newsletter this week:
Wishing you all a day filled with joy, pride, and a deep appreciation for the values that make Indonesia truly remarkable.
Merdeka! 🇮🇩
Warm regards,
Indoindians Team
WA +6282210008272
www.indoindians.com
Indoindians Weekly Newsletter: Dirghayu Indonesia – Celebrating Independence Day 🇮🇩