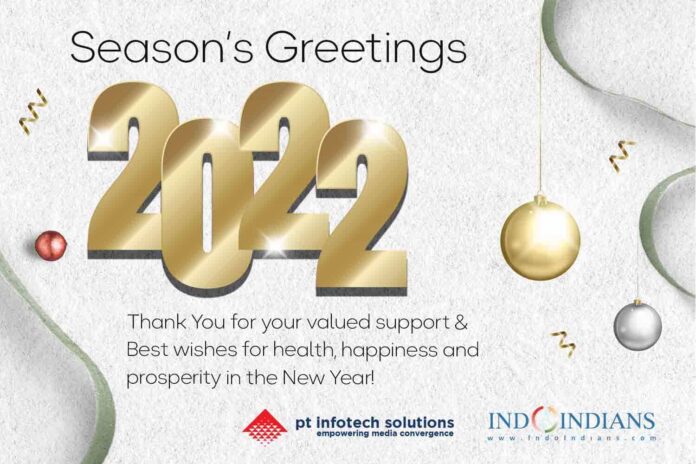 Indoindians Weekly Newsletter: Season's Greetings & Happy New Year 2022
Namaste Friends,
If 2020 was a year of survival, 2021 has mostly been a year of recovery. As vaccinations were rolled out, cities have opened up. It's been a tumultuous time, but together we have risen to the challenge, emerging stronger than ever.
2022 really is just around the corner…a new year filled with endless possibilities, renewed hope and confidence.
Upcoming events:
Friday, 24 Dec – 3pm Jkt: Online makeup class for glam eyes. Register at bit.ly/ioe24dec
Monday, 17 Jan – 12 noon: Indoindians Meetup & Lunch. Register at bit.ly/ioe17jan
Our last newsletter for 2021 has a lots of interesting information to kickstart the new year:
Order Cakes today, for delivery to over 300 cities in India through www.indoindianshop.com
Join Indoindians Telegram group for community communications and support at bit.ly/indoindians-t
Wishing you and yours health and happiness in the new year.
Warm regards,
Indoindians Team
Indoindians Weekly Newsletter: Season's Greetings & Happy New Year 2022