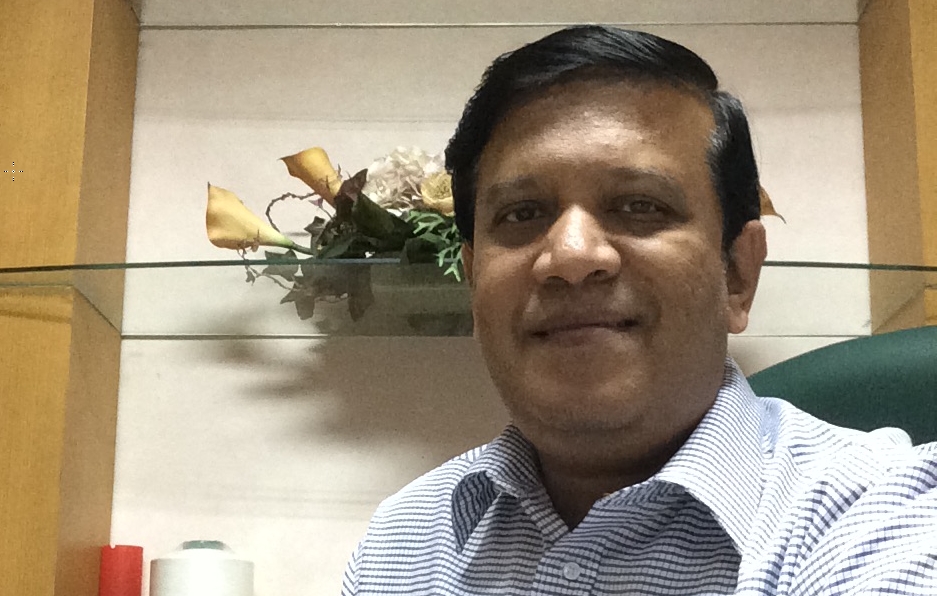 Mr. Ramachandran Ramesh B.A.,  M. B. A., is the President of Indonesia Tamil Sangam (ITS). His family includes his wife Hema, his two sons Vignesh and Vishal and his daughter-in-law Sneha. In an interview with Indoindians.com, he shares about his life, the Tamil community in Indonesia, and his future plans for ITS.
Ramachandran Ramesh is originally from Coimbatore, Tamil Nadu, India.  He first came to Indonesia in 1987 planning to stay for 2 years when he was employed by a Textile Manufacturing Group Texmaco and now it has been over 30 years. He and his family have had a happy and comfortable life in Indonesia.
What brought you to Indonesia?
I came to Indonesia to work for a Textile Manufacturing Company – Texmaco Group – which had at that time few hundreds of Indian Expatriates from India.  I started working in Semarang for 6 months and subsequently moved to Jakarta.
What are your interests and motivation to support the Tamil community in Indonesia?
Tamil Community has been a growing community in and around Jakarta and we did not have a formal association / organisation to pool in the community to celebrate festivals or arrange cultural programs.  Many of the Tamils felt that we were missing the opportunity to have our own cultural events exclusively in Tamil even though there were smaller groups spread over in different areas, conducted smaller gatherings etc,.  There was a need felt by few like minded friends who all joined together and developed the idea of starting an association. So, we named the association as INDONESIA TAMIL SANGAM (I T S) and inaugurated the association on 23rd July, 2011.  ITS is a legally registered Association.
Living far away from India, we do not get opportunities to attend Concerts / Play / Talk Shows in our language, which are frequently happening back in India.  So, we wanted to bring those kinds of programs for our Members in Indonesia.
Availability of Funds to manage such Programs has always been a challenge.  But we are fortunate to have generous Sponsors in and around Jakarta who have been continuously supporting and because of them we could arrange so many programs so far.
We have been getting good response and support from the Members as well, which encouraged us to bring more such programs.
Further, we also have a dedicated team of Committee Members who have been working very hard for the Sangam and I thank them for all their efforts, without whom our Sangam would not have grown to the current level.
I can proudly say today, after India Club, ITS is the largest regional Indian Associations in Indonesia.
Indonesia Tamil Sangam has organized many cultural events. How do these events help to unite the community forum for Tamils living in Indonesia?
Cultural Events are the main places of attraction, where we can get the community assemble in one place. We have been bringing Celebrity Artists from India – Musicians, Folk Artists, Singers, Drama, Comedians etc so that we could fulfil the interests of the Community. This helped to develop interaction among the people and they also could meet up separately with those Friends and Families they meet at the Events.  It also created bonding among the community.  Staying away from the home country, meeting and interacting frequently make everyone feel good and kept them happy.
We could also involve the Members to participate for voluntary services as well.  We have also been able to identify the skills and talent in various arts and culture of several Members and could provide them a platform to show the same in our Events regularly.
ITS conducts Tamil Language Classes at JNICC premises, once a week and it is taught free of charge without collecting any fee.  We have been conducting basic foundation course of Tamil Language since year 2012 and currently we are running the 4th batch of Classes.  The Teachers are all the Members of ITS who are voluntarily doing this without any monetary benefits to them.
ITS also has kept several Tamil books on various subjects, at the Library of JNICC for the benefit of the Members and Community.
One of the objectives of ITS is to promote closer understanding among the expatriate Tamil community and the migrant Tamils living in Indonesia.  There are lot of students from the migrant Tamils and Expatriate Tamils are attending the Tamil Classes, many of the migrant Tamils are attending our various events and this is definitely helping to build up good understanding and closer relationship among the community.
Tamil Movies are not released in theaters of Indonesia and hence we from ITS bring Tamil Movies (2 or 3 movies per year).  This attracts lot of migrant Tamils and they mingle among the community very well.
What are the challenges you have faced in managing a community and achieving Indonesia Tamil Sangam's objectives?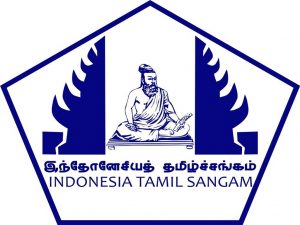 It is difficult to satisfy each and everyone's interest in the Community.  Some people like Carnatic Music but others like Light Music.  Some people like Talk Shows whereas others like Drama.  So, we have different interests among the community. To satisfy everyone's interest is a big challenge.  Further we also have different age group of members and have to manage everyone's interest and perception.  Expectation by the Members from the Sangam, are quite high and we are doing our best to keep them satisfied as much as possible.
We arrange several popular shows and also arrange some events useful for the society as well – so basically we balance out the kind of events to satisfy various interests.
Further, getting the paid membership is a big challenge to us. Since we provide benefits and privileges to Members, we are able to persuade and convince the Members to join the Association.
What are the next plans for Indonesia Tamil Sangam?
My goal is to own an office / space for the Sangam, where we can conduct Tamil Classes, use the place for smaller programs, provide it as a common place for the Members to make use of.  We also want to have our own Library for Tamil Books which can be kept in our owned space. Right now we are using the space in JNICC for conducting Tamil Classes and Library.
Our plan is to build up the database of all Tamils living in and around Jakarta, increase the membership for the Tamil Sangam.
ITS also wants to help / support the Tamils from India & overseas Countries (individuals or organisations) who is in need of any support for their business / cultural needs from Indonesia.
How do you manage your time between leading Indonesia Tamil Sangam and your own job?
Honestly it is an issue. I try to utilise the late evenings or nights for doing the jobs related to the Sangam.  At the same time, if I have to be physically available during the day time / week days,  I am fortunate that I have flexibility in my job that I don't have to be physically available in my office all the time. With the help of all the modern facilities of communication gadgets / apps I have been able to manage and I do not compromise my job and I ensure the job does not suffer.
What do you usually do during your free time?
I love music and so I like to listen to music.  I also like to be among friends and I do meet up with friends whenever I can.  I also do some sports and like to watch TV
Can you tell us three of your favourite quotes?
Nothing is free in this world, you have to earn for it
Giving up is not a failure, but it's a chance to begin again
Live Life to the fullest
We wish him lots of success ahead.