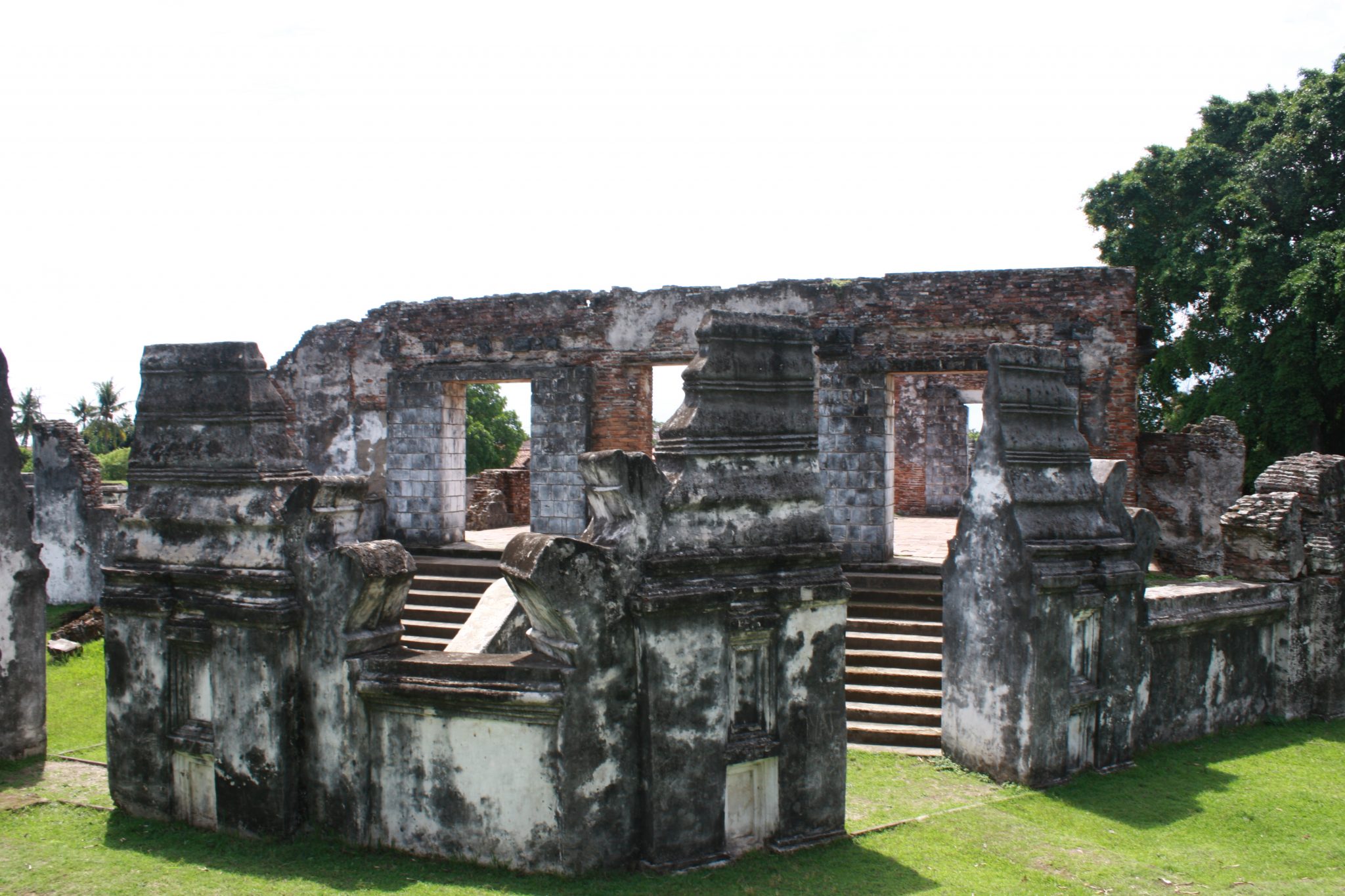 Indonesia is a country with a long history and rich culture. Despite modernization in several cities, there are still many locations where ancient, historical buildings are still perfectly preserved. The history is still fresh in the minds of the locals and remembered as a part of culture, identity and history.  Amongst the ancient remains of the kingdoms you can still visit in Indonesia, are the those of Keraton Surosowan in Banten.
Keraton Surosowan (or Surosowan Palace)
'Keraton' is the Javanese word for Javanese Palace. In the past, this 3, 8 hectares palace was known as Keraton Surosuwan, once the prosperous kingdom of Banten. The location was a particularly busy, in which the living space of the king became the center of political, economic, social and cultural activities. Surrounded by a high brick wall, it served as a glorious residence from 1526 to 1808 and was equipped with an aqueduct connected to a reservoir.
One of the defining features is the shape of the wall, made into a bastion shape more commonly found in Dutch fortresses. The unique shape of the wall not unlike a diamond earned it the nickname Kota Intan or Diamond Fort.
Interestingly, this royal palace was designed by a Muslim Dutchman Hendrick Lucas Cardeel and completed during the reign of the first sultan. The sultan bestowed him the title of 'Pangeran Wiraguna' for his services towards the kingdom.
Unfortunately, both the people and the kingdom disappeared after an attack by Dutch East India Company (VOC) in 1813. Ever since, it has been a reminder of its prosperous past when the location was made to be the glorious kingdom of Keraton Surosowan. 
Local Legends:
Like any other ancient locations in Indonesia, there are also said to be mystical presences in the location. People who visit at about 1 or 2 in the morning are said to witness sikapuk and sikumbang, a black and white panther roaming around in the areas. Locals believe that these panthers used to belong to the sultan himself. On the other hand, people who wish to see the animals must say the 'salawat' (Islamic phrase said in arabic) before being able to see it.
Legend also mentions 8 'angels' around the royal bathing pool. The women are said to be exceedingly beautiful, one of the angels dubbed 'Putri Kembang' or 'flower princess'.
Places you can visit:
Some of the the primary locations that tourists would visit include foundations of some pavilions, a bathing area in the south wing and two filtration tanks.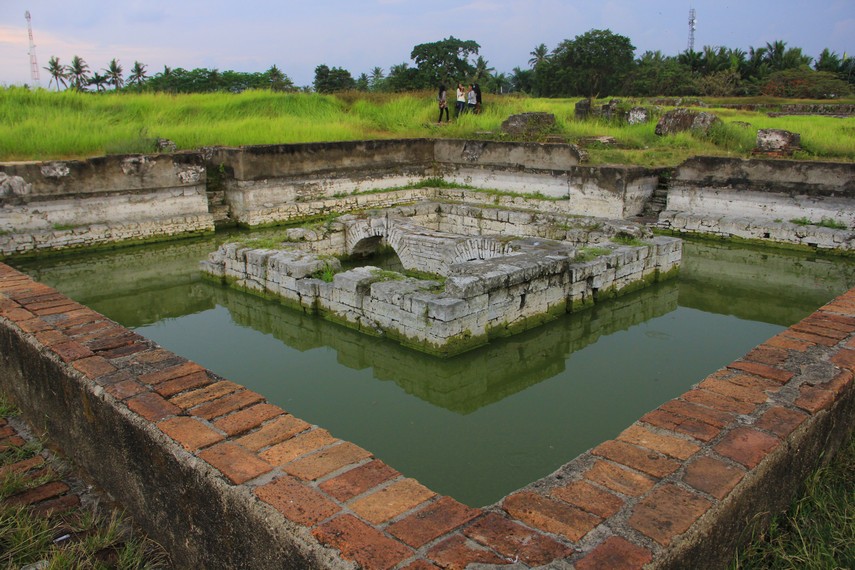 Roro Denok, locations where sultans used to rest in the past and 'angels' are said to appear.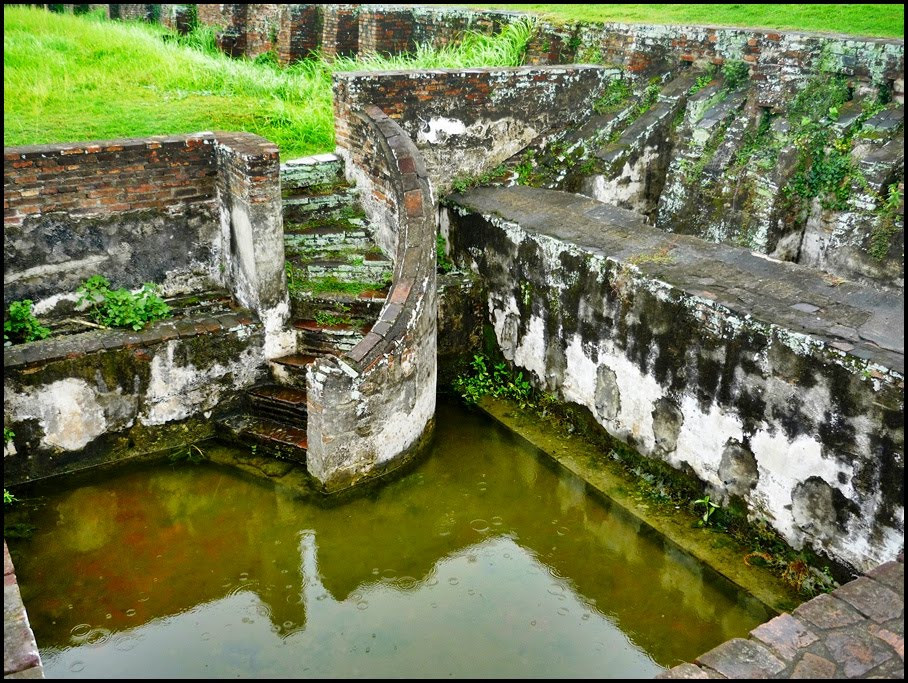 Baths at Keraton Serosowan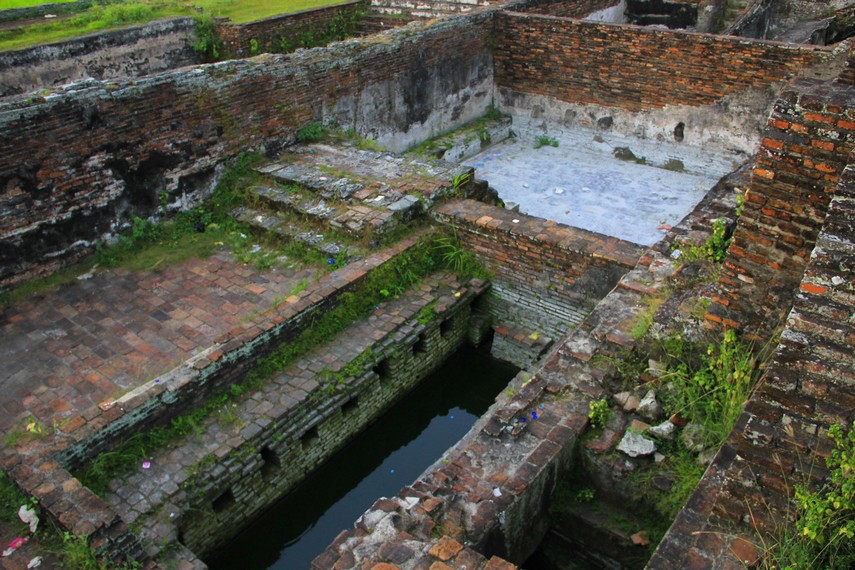 One of its unique filtration systems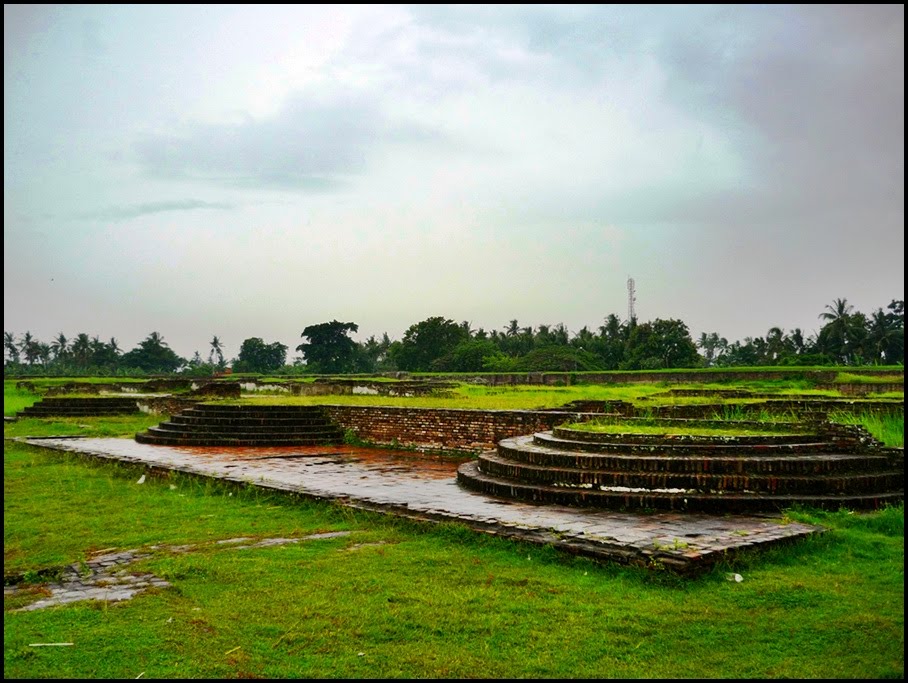 Foundation of the pavilions
There are plenty of places you can stay in Serang, Banten. You can choose from several of these places depending on your preference and liking.
Hotel Ultima Ratu Serang
Address: Jl. K.H. Abdul Hadi No.66, Cipare, Kec. Serang, Kota Serang, Banten
Phone: +62-254218800
Website: http://www.horison-group.com/hotels/33/Hotel+Ultima+Ratu+Serang
Le Dian Hotel & Cottages
Address: Jalan Jendral Sudirman No.88, Sumurpecung, Kec. Serang, Kota Serang, Banten
Phone: +62-254229888
Website: http://www.ledian-hotel.com/ 
Amaris Hotel Serang
Address: Jl. Maulana Yusuf No.11A, Cimuncang, Kec. Serang, Kota Serang, Banten
Phone: +62-2547916999
Website: http://amarishotel.com/hotel/amaris-hotel-serang/
D'Gria Hotel Semarang
Address: Jl. Moh. Yusuf Martadilaga No.17, Cipare, Kec. Serang, Kota Serang, Banten
Phone: +62-254223903
Flamengo Hotel
Address: Jl. Raya Cilegon No.21, RT.1/RW.2, Lontarbaru, Kec. Serang, Kota Serang, Banten
Phone: +62-254227666, +62-82154062583
Hotel Arisu Cilegon
Address: Waringinkurung, Serang, Banten
Phone: +62-2547810059
Greenotel Cilegon
Address: Ruko Green Mega Block Blok E3 No. 33-34, Jalan Ahmad Yani, Cibeber, Kec. Cibeber, Kota Cilegon, Banten
Phone: +62-254396222
Website: http://www.greenotelcilegon.co.id/
Transportation:
With a distance of 82. 3 km, there are plenty of easily accessible transportation options if you are leaving from Jakarta. Visitors can use a variety of transportations from train, taxi or car.
Train to Banten costs about Rp 7, 000 to Rp 10, 000 with a duration of 25 minutes. Using cars and taxis take a duration of 27 minutes with a price tag of around Rp 26, 000 to Rp 38, 000 for the former and Rp 120, 000 to Rp 150, 000 for the latter.
Free admission for all.
Contact for more information:
Dinas Pariwisata Kabupaten Serang
Address: Jalan Mesjid Agung, Serang, 100 kilometers west of Jakarta
Phone Number: +62-254200010