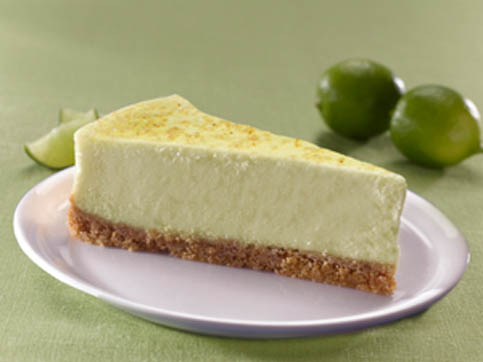 It may be cold, but you are looking for some comfort food that would refresh you at the same time. Key lime cheesecake may be the dessert that you are looking for. Try it out and enjoy its deliciously refreshing taste!
KEY LIME CHEESECAKE
Serves 8
Ingredients:
2 pkg. (8 oz. each) cream cheese , softened
1/2 cup sugar
2 tbsp fresh lime juice
1 tsp grated lime peel
1/2 tsp vanilla
2 eggs
1 Graham Pie Crust (6 oz.)
Cool Whip Topping
Lime Slices
Directions:
Mix cream cheese, sugar, juice, peel and vanilla with electric mixer on medium speed until well blended.
Add eggs; mix until blended. Pour into crust.Bake at 350 F for 40 minutes or until center is almost set.
Let cool and refrigerate at least 3 hours or overnight. Garnish with thawed COOL WHIP Whipped Topping and lime slices.
Also Read: How to Make Japanese Cheesecake