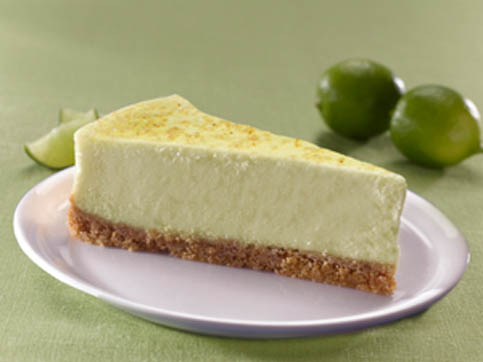 KEY LIME CHEESECAKE
Serves 8
Ingredients:
2 pkg. (8 oz. each) cream cheese , softened
1/2 cup sugar
2 tbspt fresh lime juice
1 tsp grated lime peel
1/2 tsp vanilla
2 eggs
1 Graham Pie Crust (6 oz.)
Cool Whip Topping
Lime Slices
Directions:
Mix cream cheese, sugar, juice, peel and vanilla with electric mixer on medium speed until well blended.
Add eggs; mix until blended. Pour into crust.Bake at 350 F for 40 minutes or until center is almost set.
Let cool and refrigerate at least 3 hours or overnight. Garnish with thawed COOL WHIP Whipped Topping and lime slices.
Also Read: How to Make Japanese Cheesecake