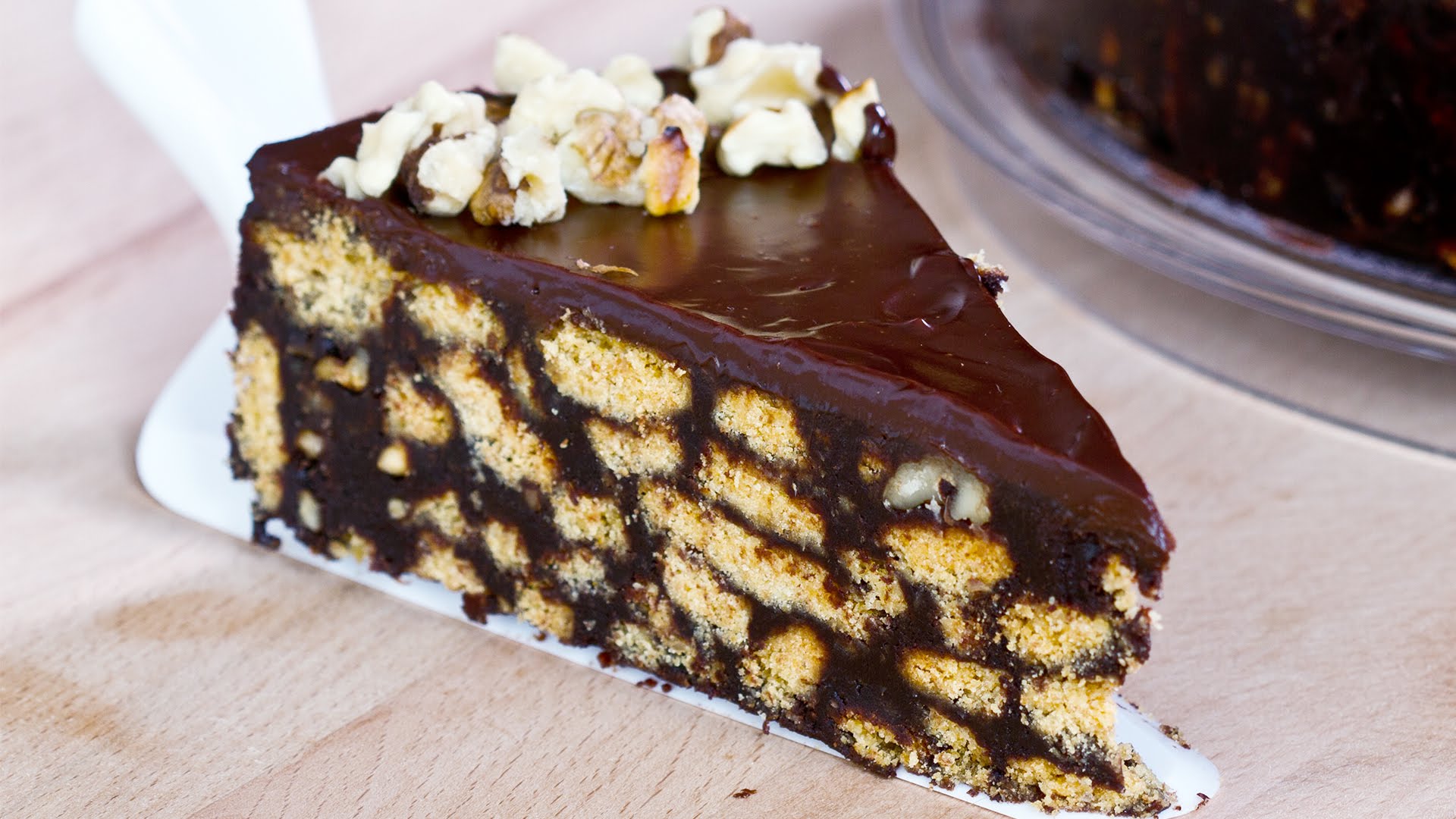 Ingredients:
28 oz (800g) digestive biscuits/tea biscuits
1 cup (100g) nuts (walnuts/ hazelnuts) – chopped and toasted
Chocolate Syrup:
1 cup (200g) sugar
½ cup (60g) unsweetened cocoa powder
1 cup (240ml) water
2/3 cup (150g) butter
1 tsp vanilla extract
Chocolate Ganache
½ cup (120g) whip cream
4 oz (120g) chocolate, chopped
Directions:
In a large bowl, break the biscuits into small pieces
Heat a non-stick pan on medium-high heat and toast walnuts/hazelnuts for about 5 minutes, (stir frequently to toast evenly)
Add the toasted nuts into the bowl of crushed biscuits
Prepare the chocolate syrup
In a medium saucepan, add sugar and cocoa powder
Stir to combine and then add water
Add the butter and put the heat on medium
Boil for about 7-8 minutes and stir constantly
Put the heat off and add vanilla extract
Leave it to cool for about 10-15 minutes
Pour the syrup over the biscuits and buts and combine well using a large spatula.
Transfer the mixture into a 9-inch/23cm non-stick round cake ware.
Press well using the back of the spatula.
Cover and refrigerate for about 30 minutes to 1 hour before preparing the ganache.
Prepare Chocolate Ganache
Place cream into a small sauce pan and heat until it just begins to boil.
Pour hot cream over the chopped chocolate and leave it for a minute.
Stir until smooth.
Pour ganache over the chocolate biscuit cake and refrigerate to set for about 3-4 hours before serving.
Decorate with toasted nuts.
Do send in your feedback and comments if you do try this out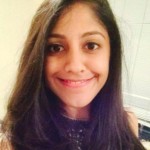 by Zareen Akbany