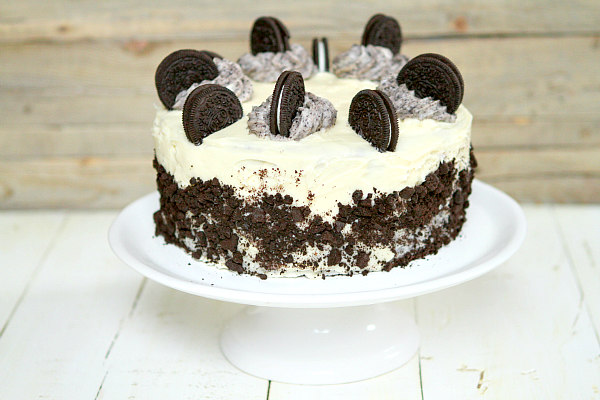 Who doesn't know Oreos? These cookies have been a childhood favorite. The sweetness of the cream with the bitter chocolate taste of the biscuit combines perfectly as an afterschool snack or during break time. But that is not all to it, as these cookies can be very versatile for cooking and can even be made to a oreo-flavored cake for all to enjoy!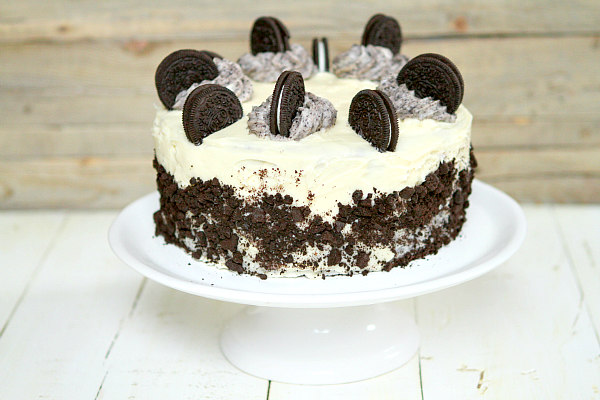 Ingredients for the cake:
3/4 cup all-purpose flour
1/4 cup cocoa powder
1/2 plus 1/8 tsp baking soda
1/8 tsp salt
1/2 cup plus 2 Tbsp (about 4 1/3 ounces) granulated sugar
1/2 cup plus 2 Tbsp sour cream
1/3 cup vegetable oil
1 egg
1/2 tsp pure vanilla extract
Ingredients for Oreo whipped cream:
50 Oreo cookies
4 1/2 cups heavy cream
2 Tbsp granulated sugar
1 Tbsp pure vanilla extract
How to make the oreo cake sponge:
Place oven rack in middle position. Then, preheat oven to 180 degrees.
Prepare the 20 cm cake pan by putting in parchment paper and coat the inside with non-stick pan spray.
You can now start preparing to make the sponge by mixing flour, cocoa, baking soda and salt.
Grab a medium bowl and whisk sugar, sour cream, oil, eggs and vanilla until everything is smooth.
Whisk both the wet and dry together until the mixture is even.
Afterwards, pour the batter into the pan and bake for 20-25 minutes. The cake is done when it's firm the moist crumbs come out when a toothpick is inserted into the center.
Cool the cake for 15 minutes in the pan. Remove the cake and place on wire rack to completely cool down. In total, the cooling process will last for 1 hour this time.
Set aside 6 Oreo cookies that are cut in half. Break down the rest into 1/4-inch pieces and set it aside as well.
How to make oreo whipped cream:
The Oreo whipped should be done in two separate batches. Plug in your standing mixer with whip attachment and begin to whip 2 cups of cream on medium-high speed.  Whisk until formed to a soft peak, then spoon into large bowl and refrigerate.
Now prepare 2 ½ cups cream, sugar and vanilla into the mixing bowl and whip to soft peak.
Fold both of the mixture together.
Separate 1 cup whipped in another bowl, then refrigerate. This batch of cream will be used to frost the cake.
Take cut-up Oreos and fold into remaining whipped cream.
Cut cake in half horizontally to create 2 layers.
You can now start arranging the cake. First, place bottom layer on serving plate. Start by spreading 1/3 Oreo whipped cream onto cake. Place the second layer on top and frost top and sides of cake with remaining Oreo whipped cream.
Chill cake in refrigerator for two hours in order to soften the cookies.
It's time to decorate the cake! Fill in star-tip pastry bag with your reserved stash of whipped cream. Re-whisk whipped cream if needed. Shape 12 rosettes around the cake and create finishing touches by putting Orea Cookie halves into the whipped cream rosettes.