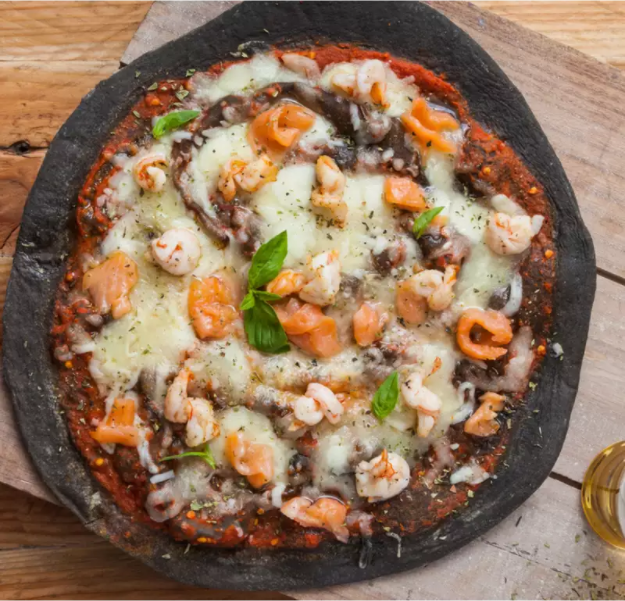 Compared to regular flour, ragi flour (or also known as finger millet and nachni in India) contains more nutrition. In fact, it is said to contain a lot of calcium, abundant in polyphenols and dietary fibers, vital amino acids, natural iron and antioxidants.
All of this results makes it ideal for children who are still in the process of growing, for those who have diabetes, who are looking to maintain their youthful skin, suffering from anemia, stressful people, anxious people and those aiming for weight loss.
Ingredients:
2 cup ragi flour
1 tablespoon refined oil
1 cup carrot
1 cup cheese-cheddar
oregano as required
1/2 cup water
1 Pinches salt
black pepper as required
1 cup mushroom
7 leaves basil
chilli flakes as required
2 baby onions
Instructions:
Wash and cut veggies. To begin with this delicious Ragi Pizza, wash and cut the veggies and keep them aside.
2. Knead the dough. To make the ragi crust, take a large bowl and 2 cup ragi, ½ cup warm water, salt, and 1 tablespoon of oil. Knead a smooth dough by gradually adding water. Keep the dough aside to rise.
3. Prepare the base. After some time, extract small dough balls, flatten them using a rolling pin, then roll the dough from sides to give it a simple pizza crust shape.
4. Cook the base. You next step is to take a pan or a tawa, place the ragi base and cook the base by flipping sides. Next place the small round base on a plate and start topping the pizza.
5. Add in the toppings. Start with applying tomato sauce, put some grated cheese of your choice, then place in veggies and sprinkle herbs like oregano, mixed herbs and chili flakes. Afterwards, season the pizza with salt and pepper as per your taste.
6. Enjoy the pizza! You can bake or make the pizza in a pan, place the pizza and cover with a glass lid to cook. The steam will cook the pizza inside out and you can relish it with your favorite beverage and indulge in the goodness of taste and health.
Tips: To make this easy recipe more nutritious, add in more peppers, corns, shredded chicken.
Other Ragi recipes here >>
Ragi Adai by Shanthi Seshadari