Compared to other Indian restaurants in Jakarta, D'Bollywood is considered as a 'new player'. But, its presence in Jakarta's Indian culinary landscape has been growing. It has full bar with a wide selection of liquors and D'Bollywood also offers delicious Indian dishes!
After entering the restaurant, the first impression that we felt is the restaurant is spacious and perfect for a party or event. It has two seating areas: indoor and outdoor.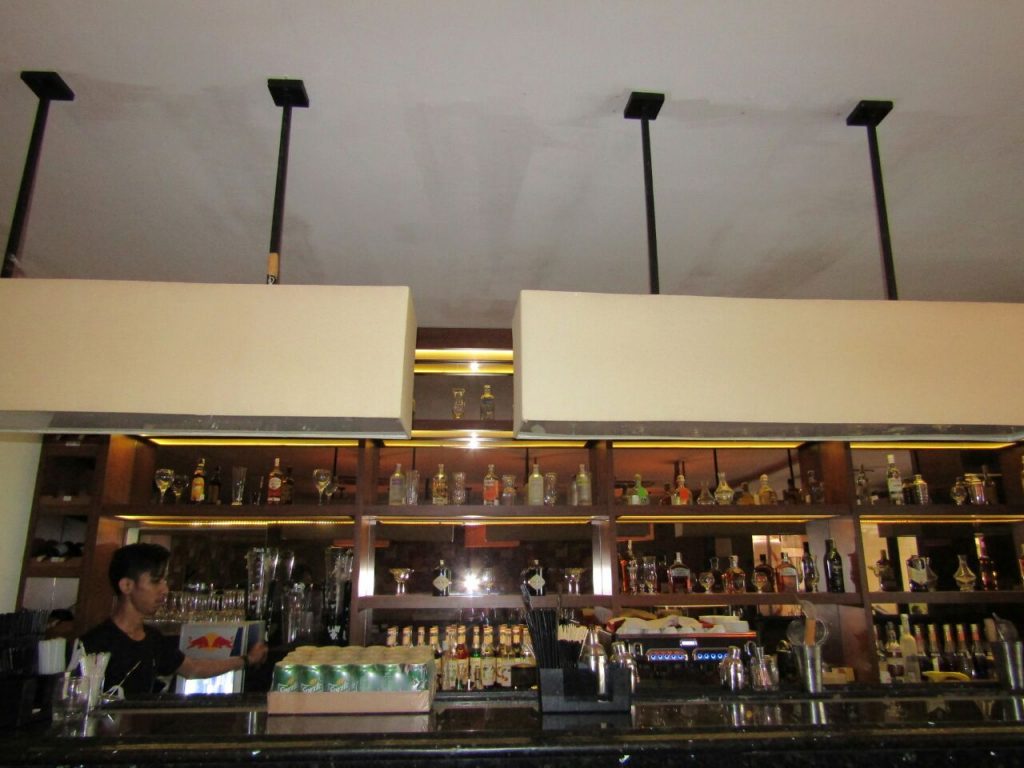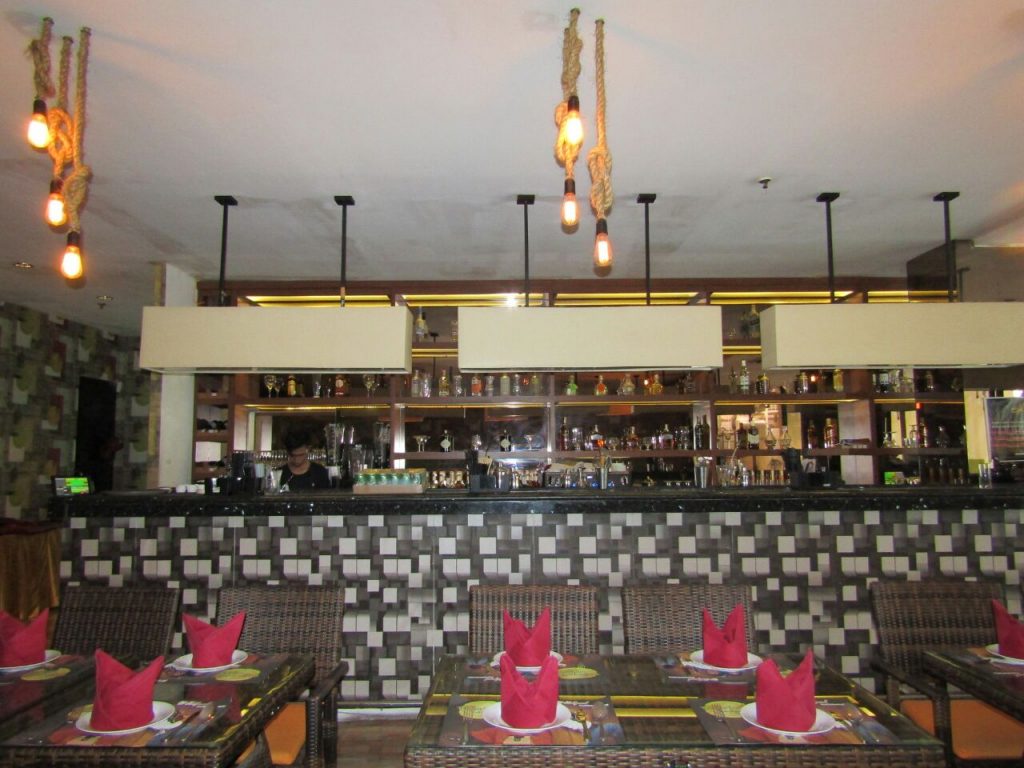 Enough about the place, now let's talk about the foods.
When we visited this restaurant, we also met with Firdos Dupattawala, the owner of D'Bollywood. As this was our first visit to D'Bollywood, we asked him the recommended menus of D'Bollywood. Instead of giving us the recommended menus, he offered us his favorite dishes that are available at D'Bollywood.  Well, we trusted the owner!
For the appetizer, Firdos recommended us to try Chicken Malai Tikka. It is boneless chunks of chicken marinated in cheese and cream for 12 hours. You can imagine how it tastes: creamy, savory, with a hint of salty from the cheese.  It is served with creamy, tasty mint chutney.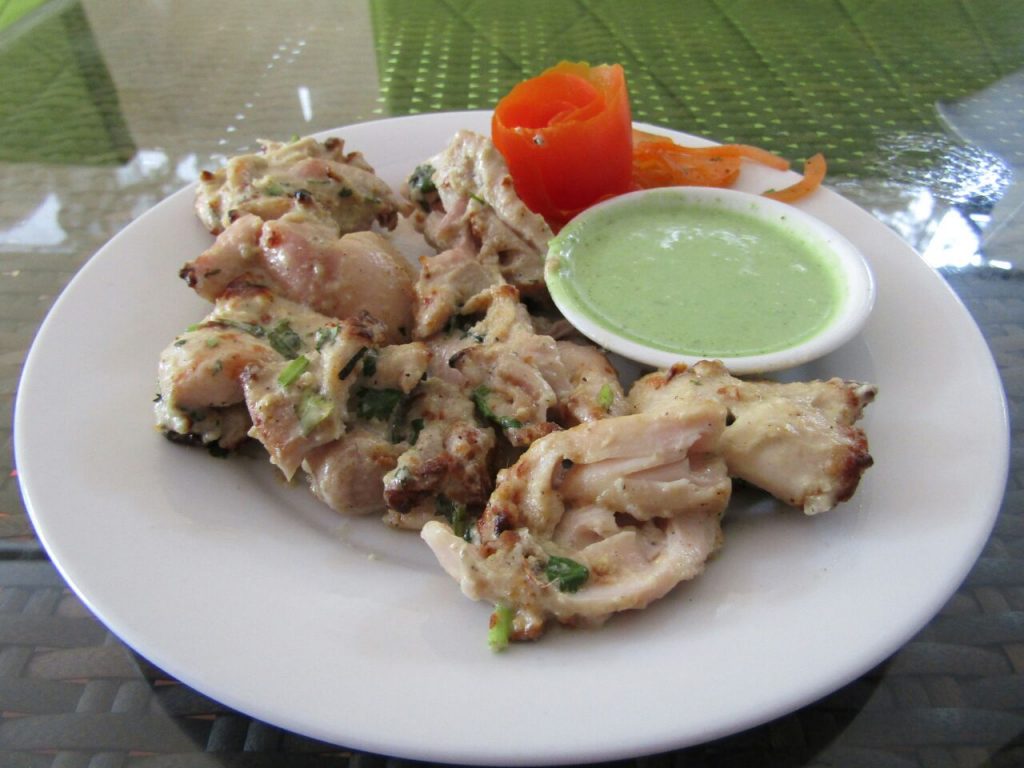 Now, let's move to the main course.
We love carbs, so we ordered some bread. Firdos recommended to try D'Bollywood's garlic naan, which is actually a good choice.
It came as three sheets of warm naan, with sprinkles of chopped garlic and melted butter.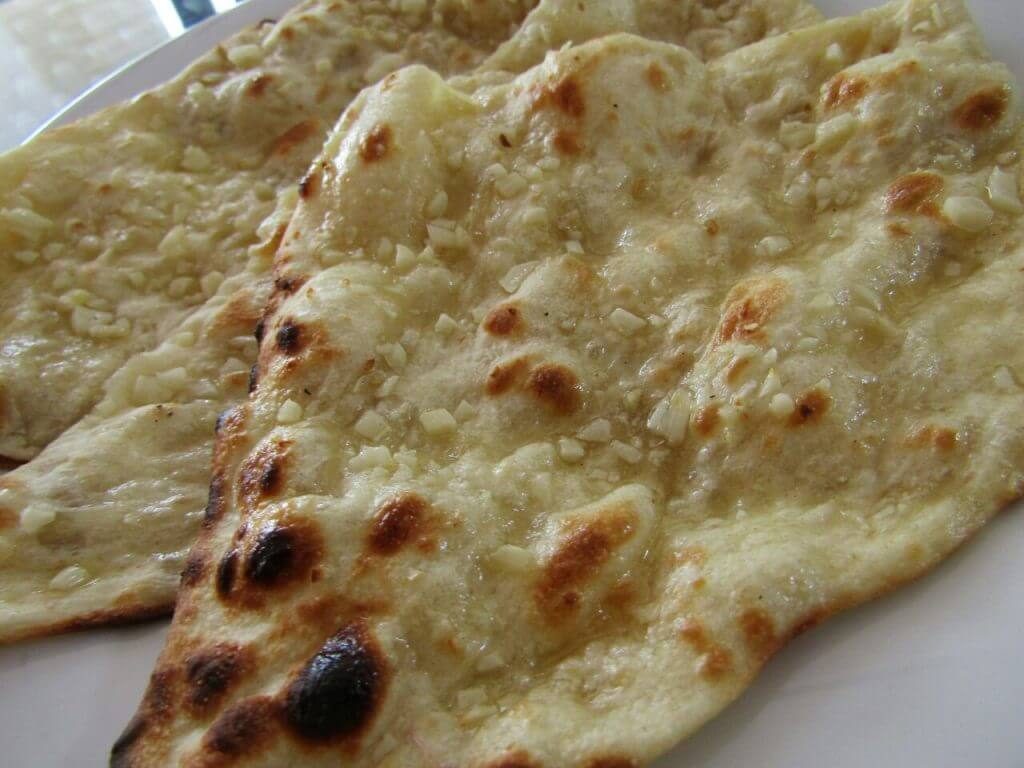 But, visiting Indian restaurant is not enough if we not order some mutton. So, we tried the signature Mutton Curry. The boneless, tender, juicy chunks of lamb in thick curry sauce is a perfect mate for the garlic naan. The spice is rich, with dominant tomato and onion flavor.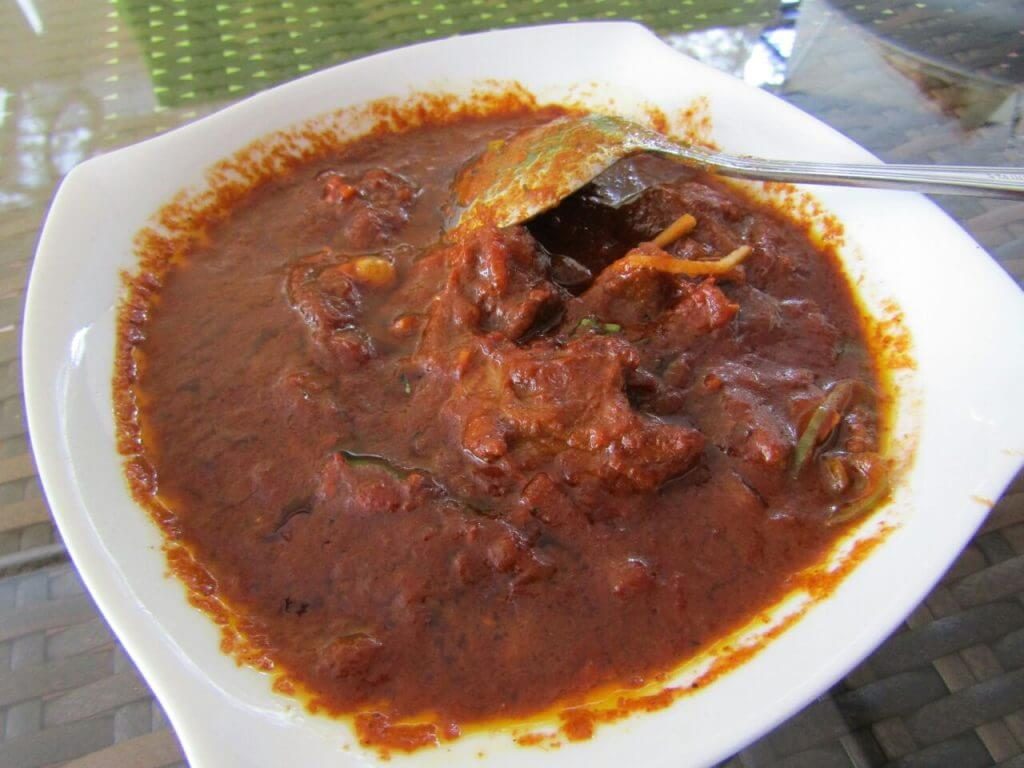 Carbs from the naan seemed not quite enough, so we decided to try the biryani.
When we first looked at the appearance of the biryani, we thought that the texture would be a little bit dry. But we were wrong. The biryani was rich in spice, with strong cardamom aroma and moist texture.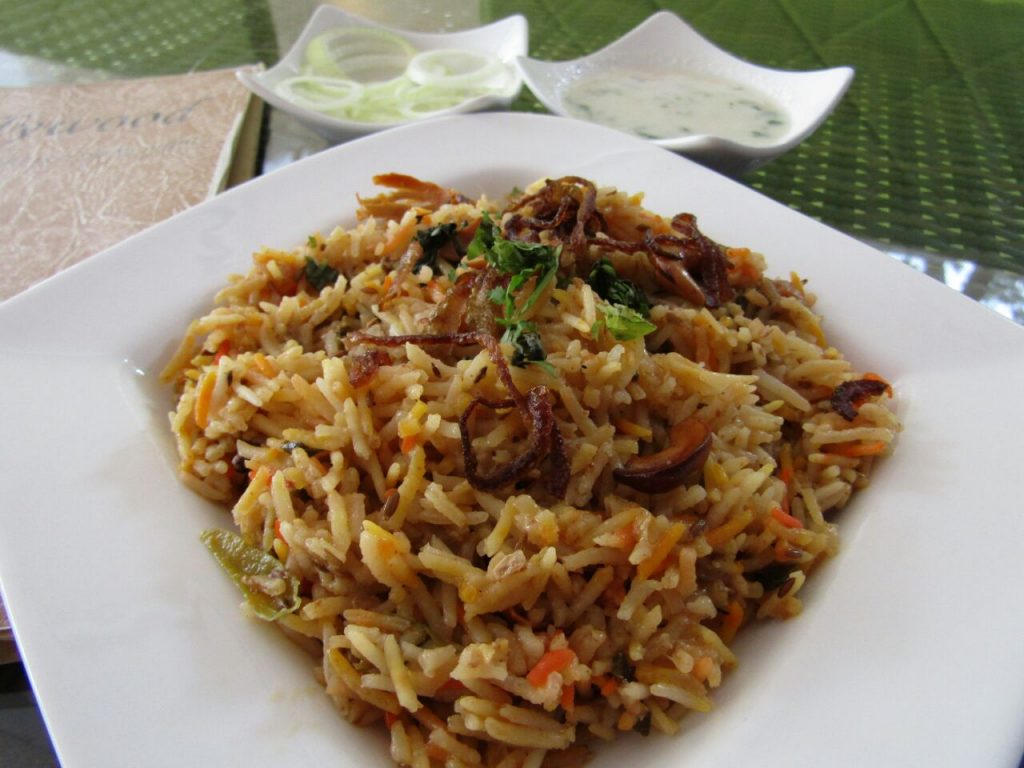 For the drink, we ordered Mango Lassi. Frankly speaking that was not the best lassi we have ever had, but we loved how the lassi was not too sweet. Unfortunately it tasted a little bit bitter, probably from the mango. But that was enough to quench our thirst and 'cleansed' our palate.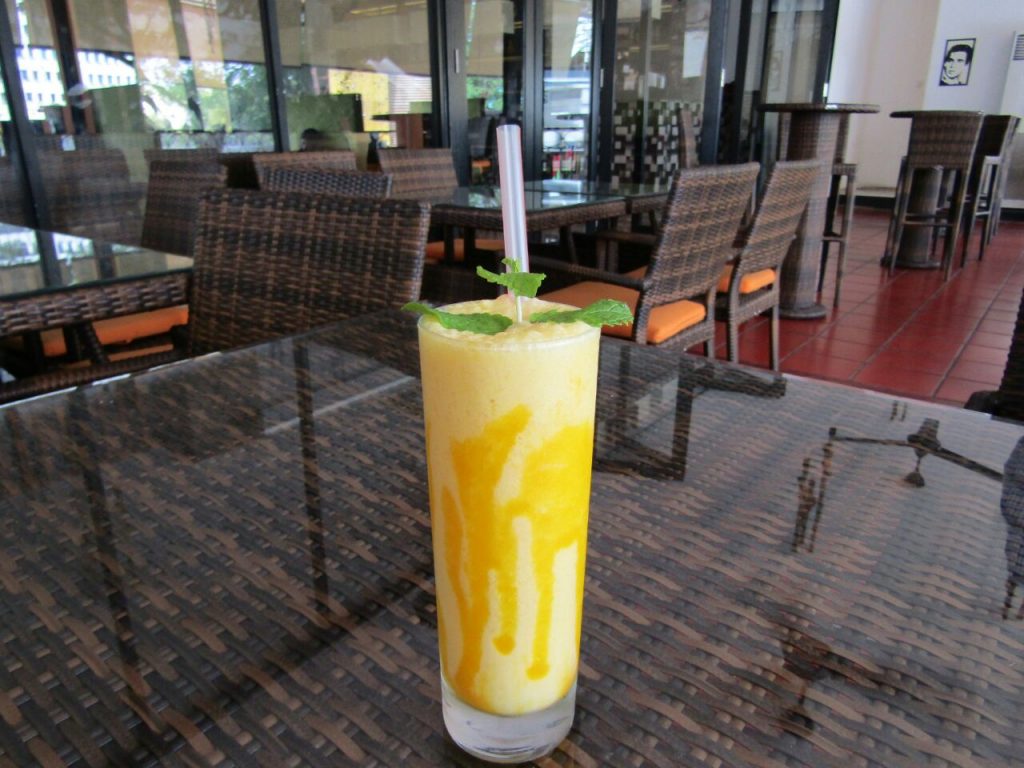 We saved the best for the last.
For the dessert, Firdos prepared a special dishes that was not listed on the menu. It was Gulab Jamun, that is topped with generous scoops of vanilla ice cream.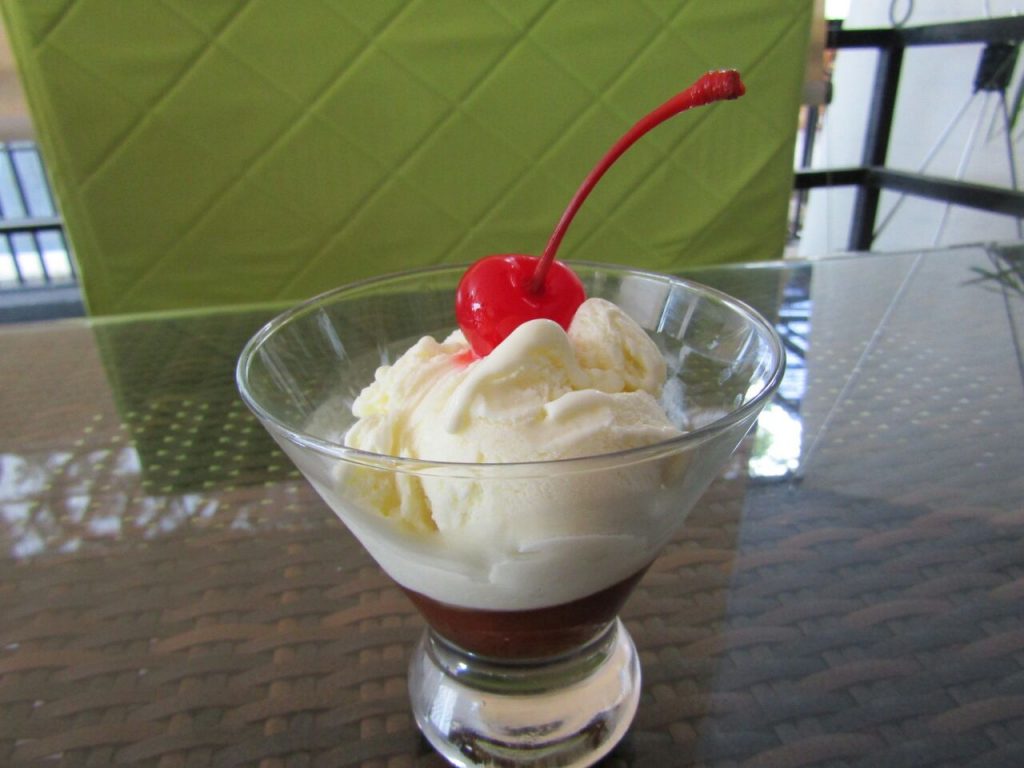 Overall, we can give the food 3.5 stars out of 5. We loved how the foods were freshly prepared, so all the menus were delivered hot (well, except for the lassi and ice cream). From there we can conclude that D'Bollywood always ensures the freshness and quality of their foods.
We also loved the ambiance. Although it can't be described as fancy restaurant, but the place is good for just dine in, sit and relax. The outdoor seating area is perfect for taking food photos–with plenty of lights but not too hot (thanks to the two ACs).
Would we come back to D'Bollywood and try their other menu? Yes.
Would we recommend this restaurant to you? Definitely YES.
by Fauziah Listyo Ayunani and Espiralina Puspa Tania