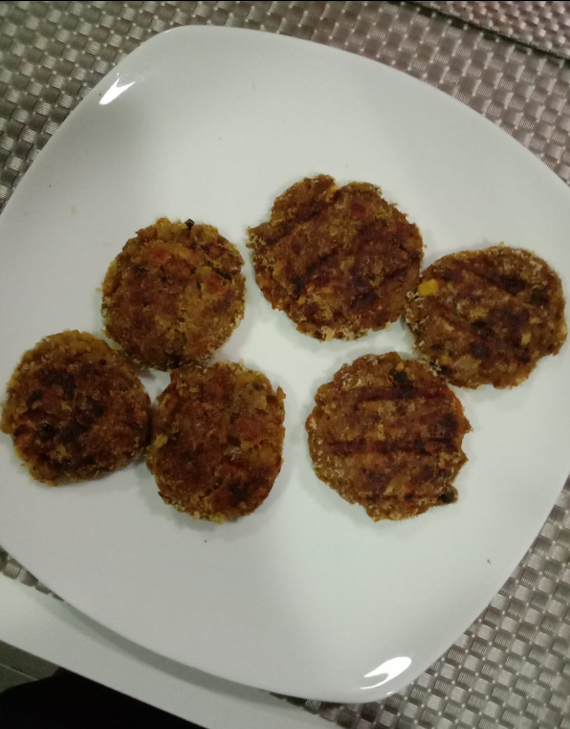 Whatever leftover food is there in the fridge. These cutlets are made from a mixture of above veggies, soup, rice etc from all of the week, hence the name 'saptahiki'.
Ingredients: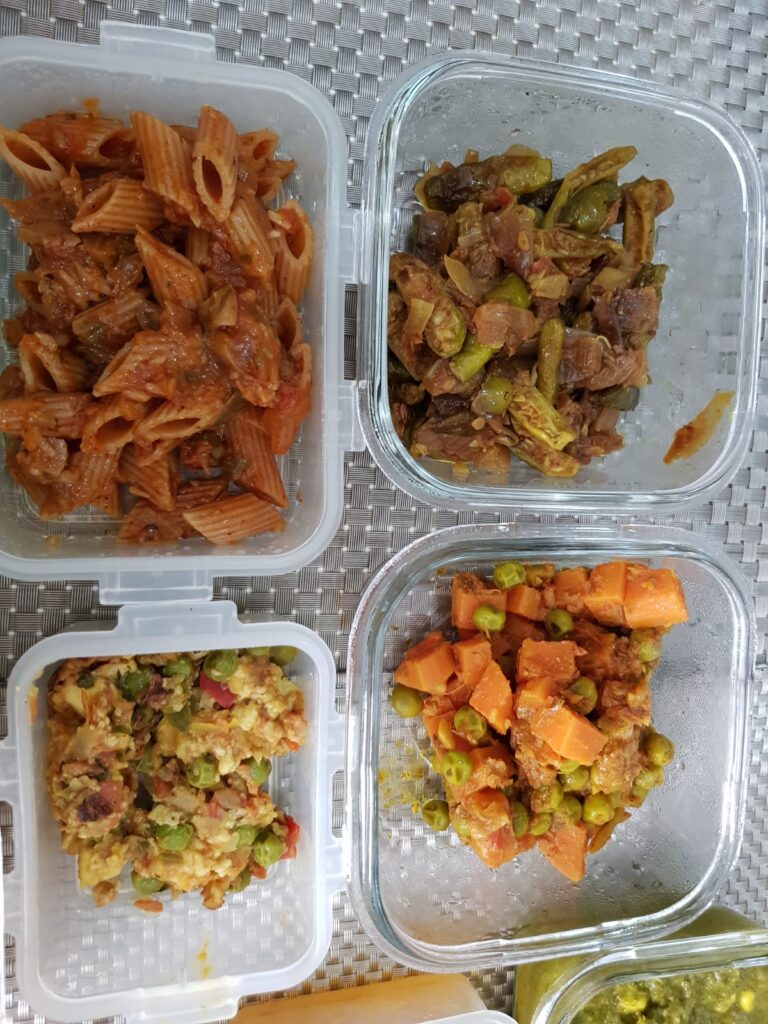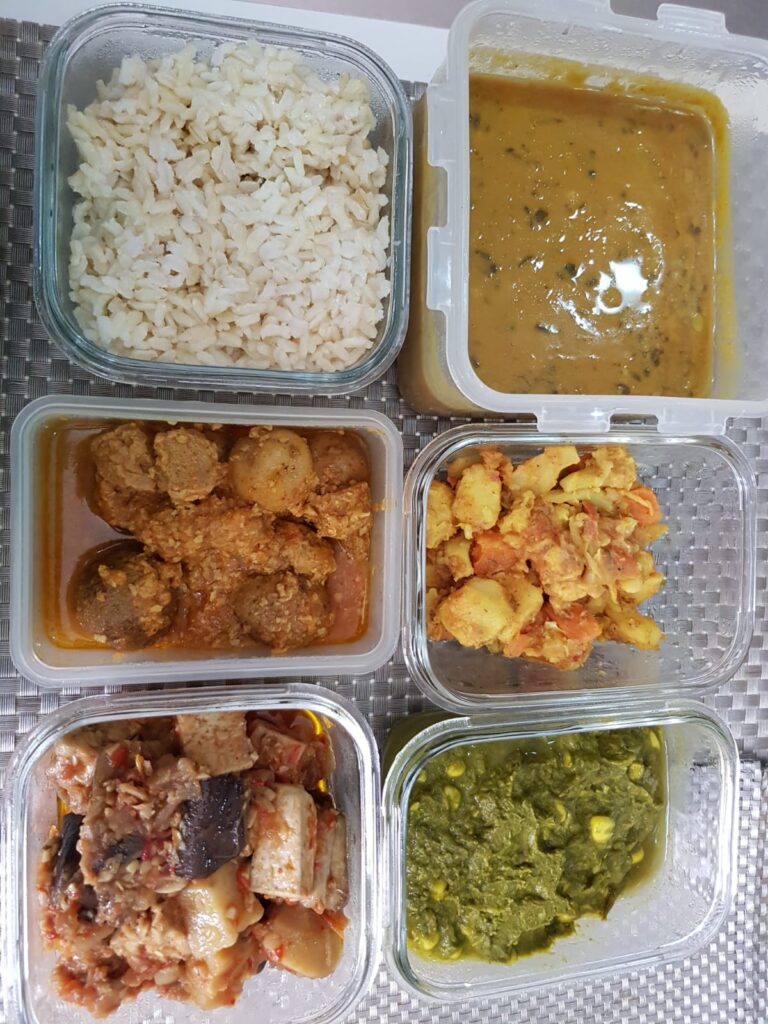 Method:
All the dry veggies are put in the blender just to blend some food that is little hard like carrot.
Soyabean chunks or lotus stem or rajma or chola
No need to add the gravy or dal in the blender.
Only those leftover food is put in the blender that cannot be mashed with spatula.
Take a big non stick pan. Grease it with oil. Add all the leftover food and start cooking till it gives a dry consistency to make it into cutlets.
Green chillies and fresh coriander should be added to give the flavor.
Add  approx 2 tablespoon or more RICE FLOUR.
Make into cutlets and roll into bread crumbs.
BEST RESULT of these Cutlets is when we make on Panini maker as the heat  is on both sides so its crispy from both sides n soft inside.
These can be easily frozen after the breadcrumb step.
Other leftover food recipes by Aparna Narang: