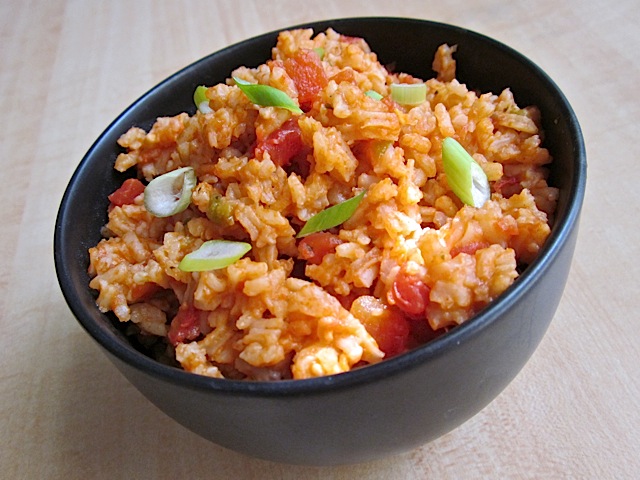 SPANISH RICE
By: Lovely Walia
Ingredients:
1 liter Rice
1 small cup Curd
1/2 pkt any Cheese
4 Carrots
2 Potatos
4/5 Beans
1 cup Peas
Cashew-nuts if need
2 small spoon Salt
1/2 spoon Haldi
1/2 tea spoon Garam Masala
1/2 tea spoon Amchoor
Little bit Black pepper if required
Onion
Ginger
Garlic
Directions:
First boil the rice.
Wash and cut vegetables into small pieces then fry potato/carrot until little red.
Dice the Onions, Ginger & Garlic finely. Take one pan and put little pure-ghee then fry the garlic then ginger followed by onion.
The onion should be little red then put curd. Stir until all the water has evaporated.
Put all masalas and grated cheese. After adding cheese put all vegetables and mix well.
Top with white-rice and mix it until the colour changes.
Add little Elaichi powder for nice smell. For garnish put fried cashew nuts on top when your serve.