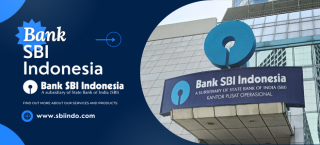 State Bank of India (SBI) has acquired 76% of shares of PT Bank Indomonex in 2006 and took over the management in 2007 and began operating in Indonesia as the subsidiary of SBI. In 2009, the Bank changed its name to Bank SBI Indonesia with the intention to reflect the new ownership of SBI. In the same year, Bank SBI Indonesia attained the status as the Foreign Exchange Bank, which is authorized to engage in the foreign exchange transaction business.
In 2013, SBI acquired the additional 23% shares from PT Ravindo Jaya, increasing its share ownership to 99%. Additional capital was infused in three tranches in order to be categorized as a BUKU 2 Bank in 2015, to comply with the local regulation. Further, there was an additional minimum core capital requirement by the regulator which is fulfilled by infusing capital by SBI in two tranches in 2021 and 2022 to reach the total capital of IDR 3 Trillion.
State Bank of India (SBI) is an Indian Multinational, Public Sector Banking and Financial services statutory body headquartered in Mumbai. The rich heritage and legacy of over 200 years, accredits SBI as the most trusted Bank by Indians through generations. SBI, the largest Indian Bank with 1/4th market share, serves over 480 million customers through its vast network of over 22,405 branches, 65,627 ATMs/ADWMs, 76,089 Business Correspondence outlets. The Bank has successfully diversified businesses through its various subsidiaries i.e. SBI General Insurance, SBI Life Insurance, SBI Mutual Fund, SBI Card, etc. It has spread its presence globally and operates across time zones through 200+ offices in 29 foreign countries. SBI is the highest net profit earning company of India as on March 2023.
Bank SBI Indonesia presently has 7 (seven) branch offices and 4 (four) sub-branch offices spread all over 5 (five) big major cities in Indonesia i.e. Jakarta, Bandung, Surabaya, Semarang and Medan, which cover commercial and industrial areas.
Find out more about us including our products and services by visiting our website here: www.sbiindo.com.