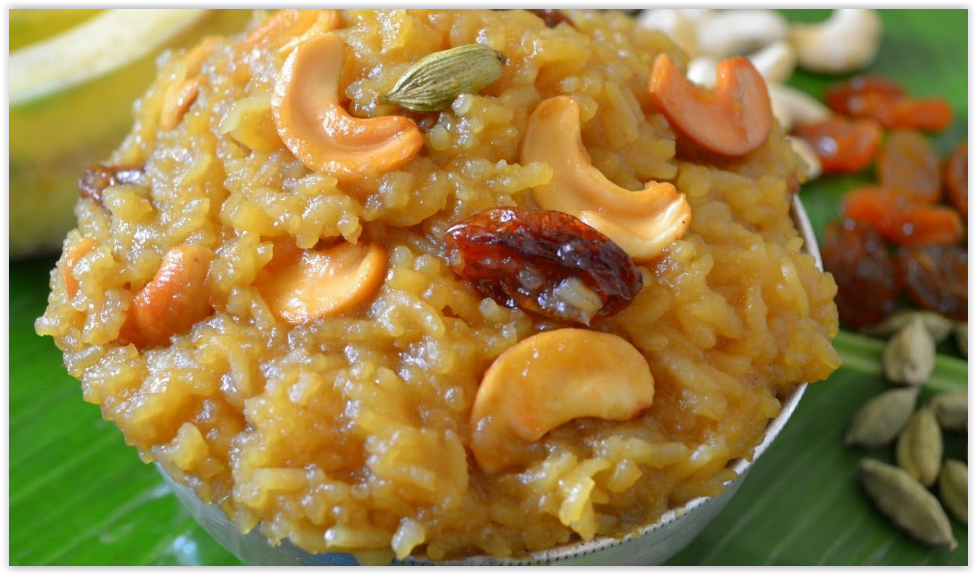 Sweet pongal is like a rice-dal porridge, consistency must be gooey thick and sticky. That means, the amount of liquid for sweet pongal recipe is more than the amount normally added to cook plain rice of equal measurements. Also, always use equal amounts of water and milk for this recipe. Variations are – you can cook the rice-dal entirely in milk or in coconut milk, or if you are lactose intolerant and diet conscious, then in just plain water. Just add more liquid compared to the regular rice preparation.
Sweet Pongal is one of the popular dishes that mark their presence on Pongal. The dish sweetens the celebration and sets on the festive mood. Pongal is an occasion to indulge in celebrations and merry making. If you want to celebrate it along with delicious food, then just have a look recipe of sweet Pongal given below, detailing the ingredients as well as the method of preparation for it.
Ingredients
2 cup Basmati Rice
1/4 litre Milk
1½ cup Arhar Dal
50 gm Jaggery
12-15 pieces Roasted Cashew Nuts or Fried Raisins
12-15 pieces Almonds
1/2 tsp Cardamom (dried and grounded)
1 tsp Ghee
1 pinch Edible Camphor
Method: –
In a deep pan, boil the milk. Add rice and dal and turn it on low flame after Cleaning and washing them thoroughly.
Stir in the Jaggery until it dissolves. When the rice and dal are cooked, add raisins and nuts, grounded cardamom and edible camphor keep while stirring continuously.
Pour ghee before taking off the fire. Serve it hot or cold as desired.