Yogyakarta is a city of marvelous art, history and culture. The heart of the city and most famous, is Malioboro, where you find a wonderful blend of modern and traditional Yogyakarta, all in one place. You might even find some hidden gems there.
Here are some of the places you can stay at, during your visit to Malioboro:
Omah Konco Yogyakarta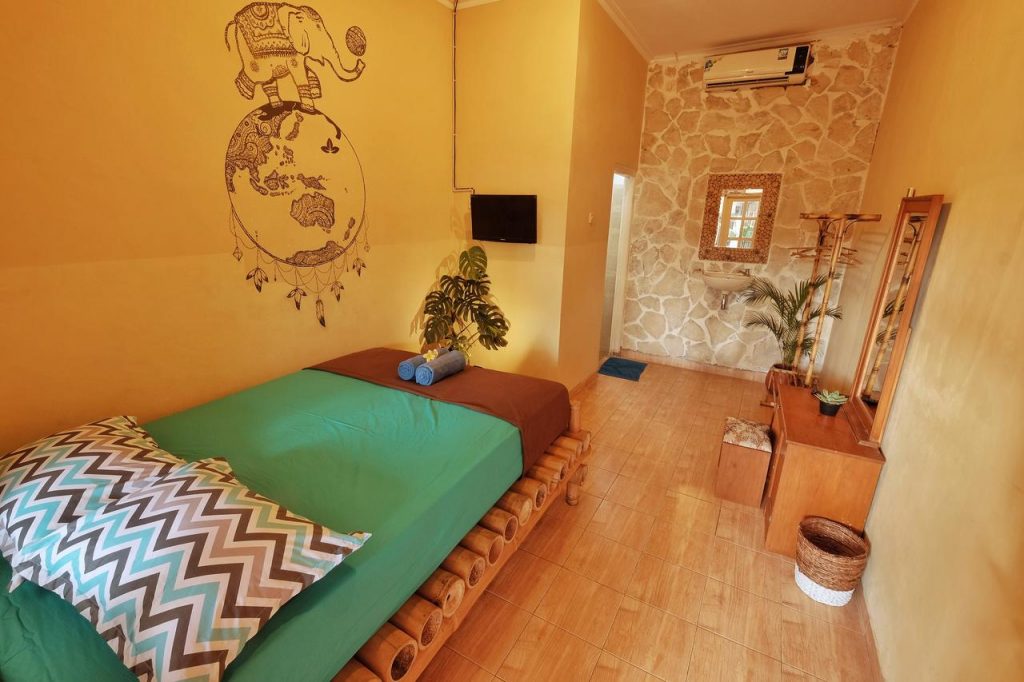 Omah Konco is one of the affordable yet highly rated stays near Malioboro. Some of its features include a full-range of facilities such as free WiFi, AC, smoke-free rooms and 24 hour receptionist to cater to your needs. Moreover, it is located in a cozy spot, close to vacation destinations like Museum Sonobudoyo, Taman Pintar and Istana Air Taman Sari.
Rooms vary from standard double rooms and dorm rooms with 4 beds. Pricing for each room starts from approx Rp 100,000 to Rp 350,000.
Website: https://omah-konco-guest-house.yogyakarta-hotels-foryou.com/en/
Address: Jalan Magangan Kulon No.2, Patehan, Kecamatan Kraton, Kota Yogyakarta, Daerah Istimewa Yogyakarta
Phone: 0856-9200-3610
Trava House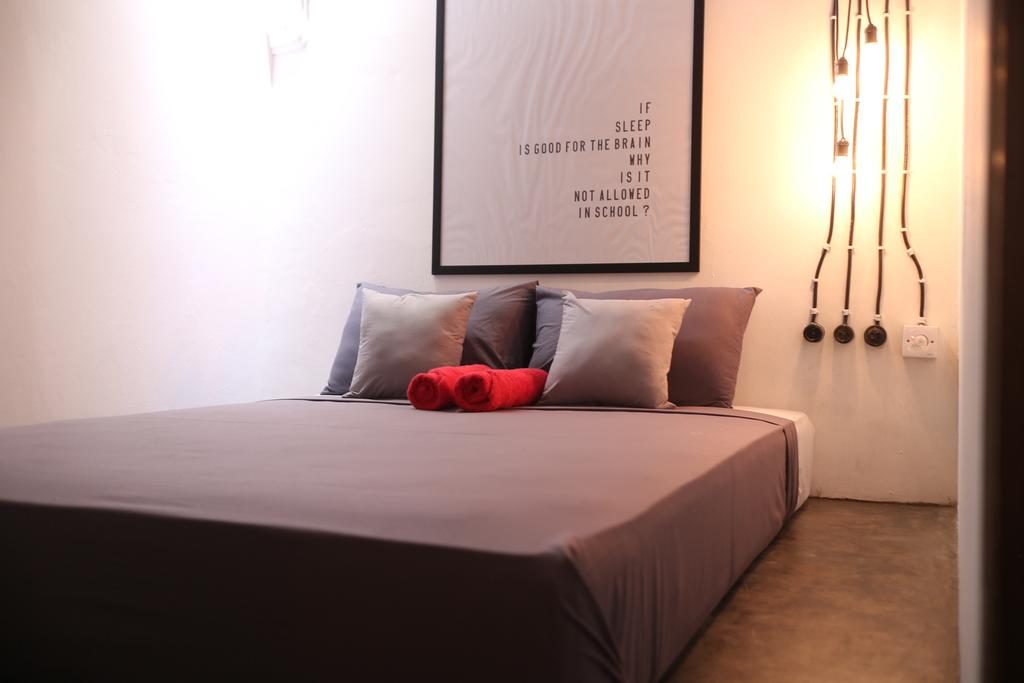 Trava House is another alternative you can visit near Malioboro, as it has the most complete facilities a hotel. Visitors will be able to enjoy free WiFi, parking, smoke-free rooms, outdoor swimming pools to complimentary breakfasts. Another redeeming point for this hotel is its decoration which is quite instagrammable for anyone seeking to take pictures.
You can rent either Deluxe double rooms, dorm rooms with 4 beds or standard double rooms including a bathroom. Prices range, starting from about Rp 90,000 per night.
Address: Gang Cempaka, Lorong Barat, MJ 3 No.45, Ngadinegaran, Mantrijeron, Yogyakarta City, Special Region of Yogyakarta 55143
Phone: 0819-9847-1233
Laura's Backpacker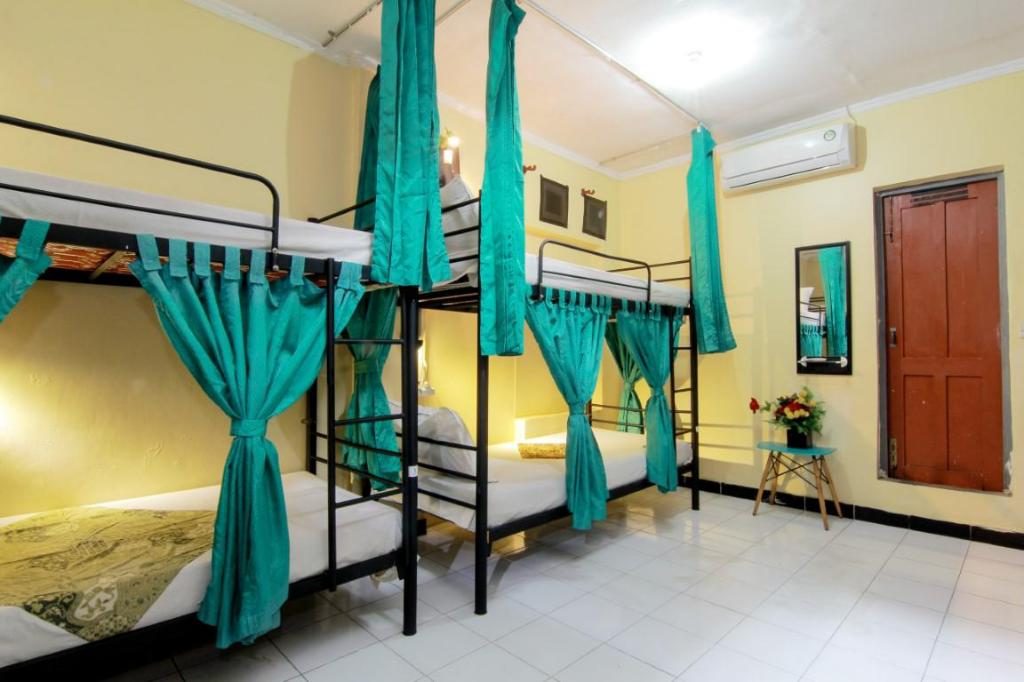 Laura's backpacker is another stay that is suitable for those looking for a budget stay that is also close to Malioboro. This hostel is very suitable for those of you who are travelling with a group of friends as they offer bunk beds of various kinds in each room. Yet the bunk beds are fully equipped with AC, free WiFi, free parking and smoke-free rooms. This hostel also offers 24 hours receptionist to help you, day or night time.
There is several choices of rooms from bunk beds in men's dorms, bunk beds in women's dorms and single beds in mixed dorms starting from Rp 60.000 to Rp 100.000.
Address: Jl. Tukangan Gg. Hansip Karno Waluyo Blok DN 2 No.523, Tegal Panggung, Kec. Danurejan, Kota Yogyakarta, Daerah Istimewa Yogyakarta
Phone: 0812-2525-6319
Andakara Homestay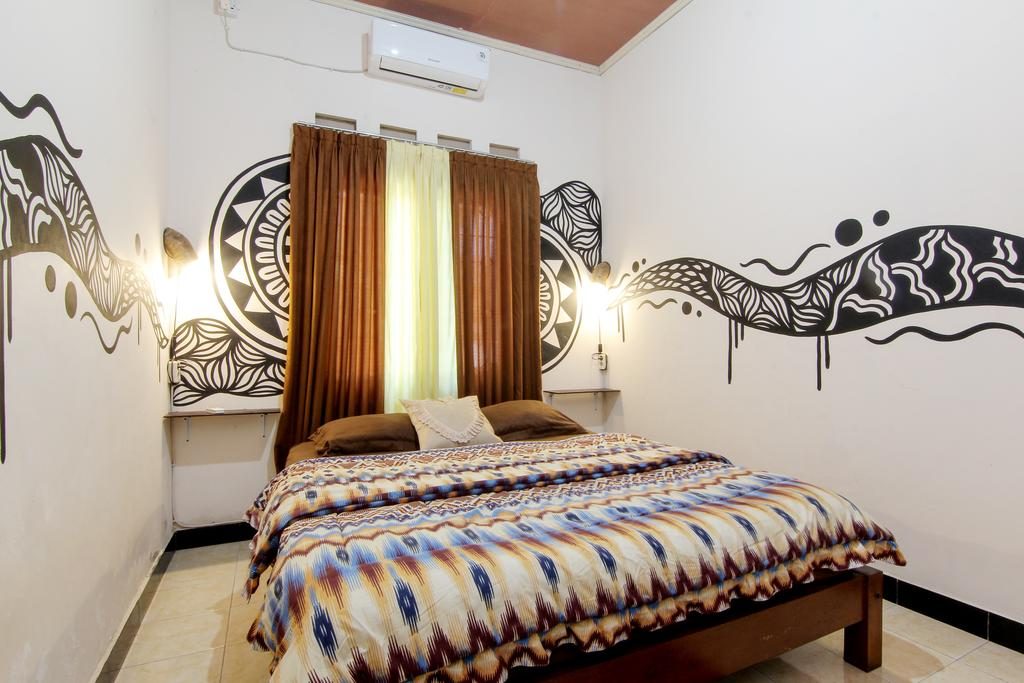 Andakara homestay is also one of the hotels which offers a lot of facilities at a budget. Some of the facilities and amenities they offer include transport to airports, free WiFi, an AC in each room, room service and smoke free rooms.
There are several choices of rooms that you can choose from including double beds with bathroom, standard double rooms with bathrooms, bunk beds in mixed dorm rooms and family rooms. Starting price for renting the rooms starts from Rp 350,000.
Address: Jalan Jogoripon Timur Rt.05 Geneng Panggungharjo Sewon Bantul, Yogyakarta, Indonesia
Phone: 0812-2654-7119
Website: https://andakara-homestay.yogyakarta-hotels-foryou.com/en/
Yogyakarta Bnb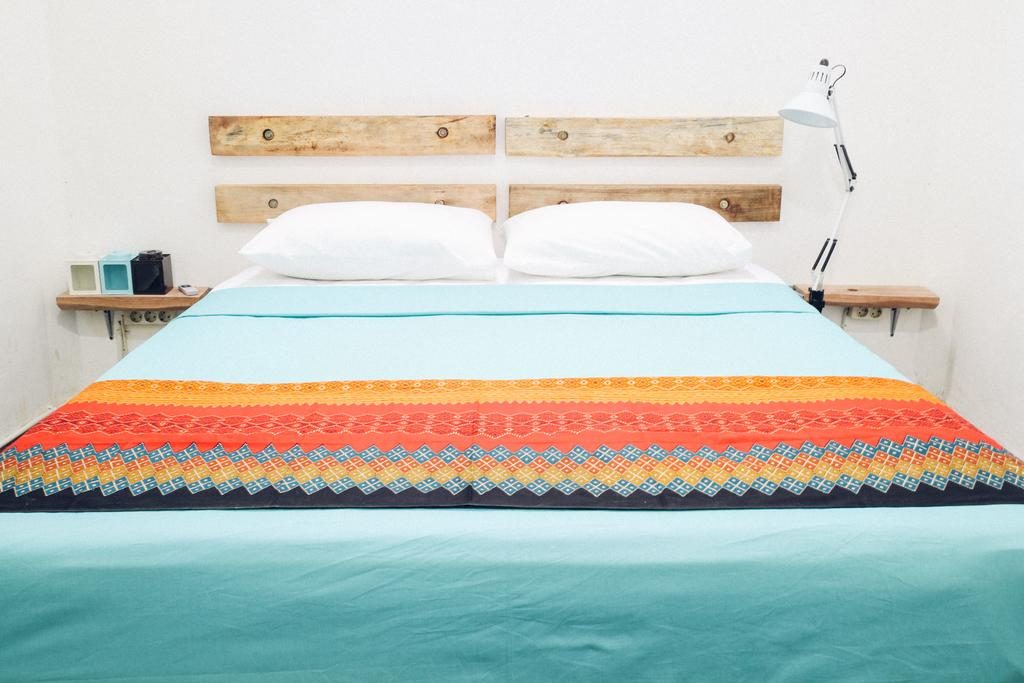 Yogyakarta bnb is the best place to be, when you are looking for a stay that is close to malioboro that is also affordable. There are several features for this hotel stay from its free WiFi, parking to smoke-free rooms.
Yogyakarta Bnb is particularly located close to Jalan Malioboro, so you can travel to many Yogyakarta landmarks with ease and comfort.
Rooms you can rent include the double room with bathroom, simple bedroom in mixed dorm room, triple rooms with bathroom and budget double room. The starting price of renting the rooms starts from Rp 74.000.
Address: Jalan Sastrodipuran no 19, Yogyakarta – Indonesia
Phone: +6281998471232 (Whatsapp)
E-mail: yogyakartabnb@gmail.com
Website: http://www.yogyakartabnb.com/
Bladok Hotel & Restaurant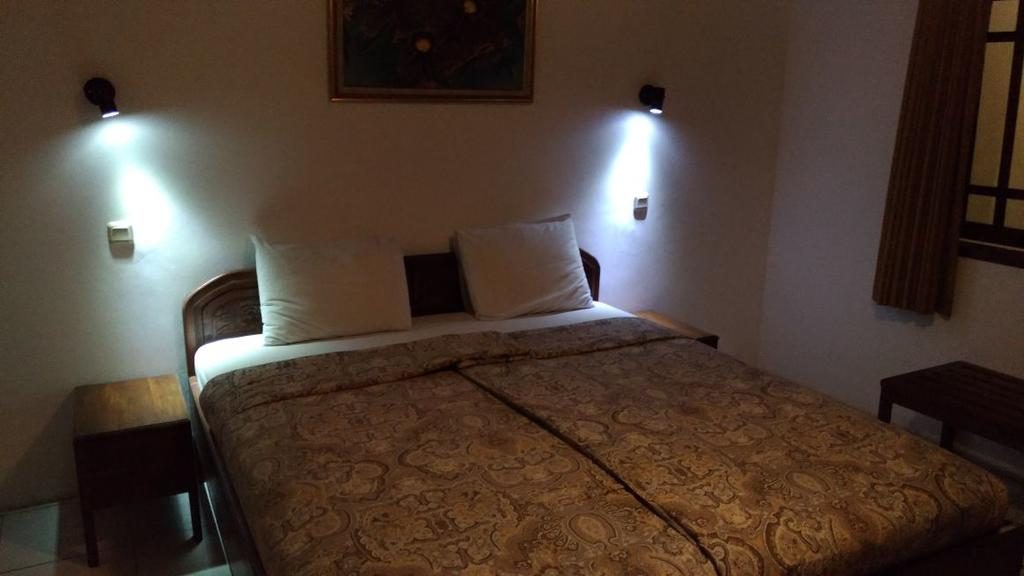 One of the most affordable hotels in Malioboro area is Bladok. In fact, this hotel is quite well-known amongst travelers or backpackers that have been to Yogyakarta. Several of the facilities include AC, TV, free wifi, free parking, restaurant, 24 hour front desk, furniture for guests and an outdoor swimming pool for everyone to enjoy.
Rooms that you can rent include deluxe double, twin room or family room. Bladok Hotel offers pricing that is quite affordable starting from about Rp 350,000.
Address: Sosrowijayan street No.76, Sosromenduran, Gedong Tengen, Yogyakarta City, Special Region of Yogyakarta 55271
Phone: (0274) 560452, (+62 274) 523832
E-mail: info@bladok.web.id
Website: http://bladok.web.id/
For those who are travelling to Yogyakarta, Malioboro is one of the locations that you are most definitely going to visit. Not visiting Malioboro will be akin to not visiting the heart and soul of Yogyakarta altogether.
Have you tried any of these stays? Share your experience in the comments section below!