The Islamic holy month of Ramadan runs from the mid of May to the mid of June this year, and if you're planning on traveling to Indonesia during this time, you can expect a fascinating experience. Just like any other Muslim-majority region in the world, daily life in Indonesia changes dramatically this month. Due to this change, traveling during Ramadan gives visitors a chance to see a whole new side of the country, as well as a challenge.
Here are a few things you need to know if you're traveling to Indonesia during Ramadan:
Plan ahead
Like any major holidays in Indonesia, Ramadan affects business as usual. Few tourist attractions may operate with limited hours and staff, it is important to book accommodation, transport, and tours before you arrive to make sure you make most of your time. However non Muslim-majority regions like Bali, North Sulawesi, or Papua won't be significantly affected by Ramadan. Despite of this, it's still best to plan ahead to avoid any inconvenience during your trip.
The Ramadan "vibes"
For Indonesian, this holy month has its own "scent" and vibes.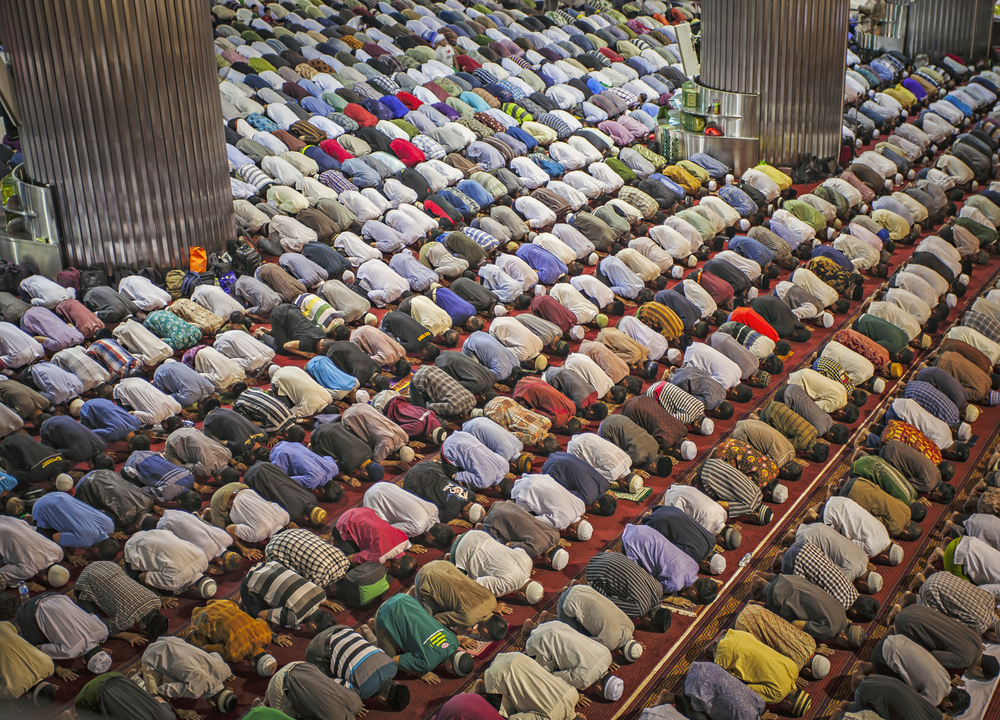 After Ishaa prayer in the evening, people will pray Taraweeh together at mosques until around 8 or 9pm, and some people will continue to recite Quran until midnight. At the dawn, do not be surprised if you hear the verses from Quran being recited or a mini sermon being delivered through a loud speaker from nearby mosques. Young kids will also usually wake people up for Suhoor (the early morning meal before fasting) with drums and chants. If you're a light sleeper, it is better to prepare earplugs.
In the afternoon, you can easily find "pop-up market" on the roads selling foods and drinks for Iftar. It is a great chance to you to find good Indonesian foods with cheap prices. Some of the foods can only be found during Ramadan, so it can be a perfect time for you to try authentic Ramadan-special foods and drinks.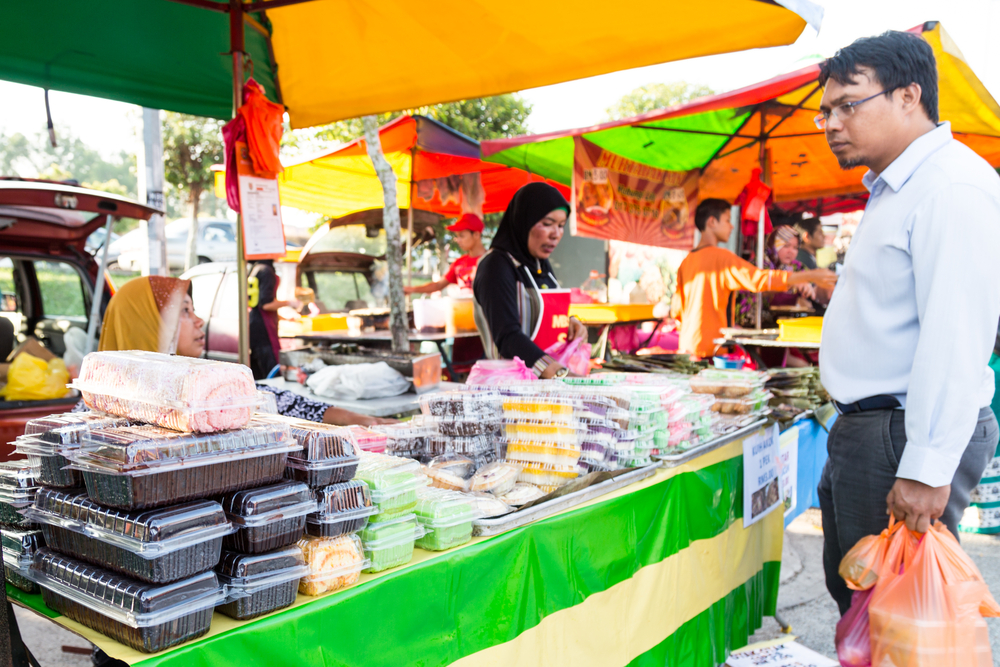 Some regions in Indonesia also hold street parades and tradition to welcome Ramadan. Click here for more info. Other common parade is Takbir Keliling (takbeer chant competition that is held the night before Idul Fitri). Cars, carts, motorcycles, and even bicycles are decorated with giant Idul Fitri trinkets, and people will chant the takbeer joyfully.
Eating and food
Muslims who are fasting do not eat and drink from dawn to dusk, so you may want to respect Indonesians observing Ramadan. People won't confront you for eating and drinking in public place during fasting time, but sometimes you will get uncomfortable stares from people.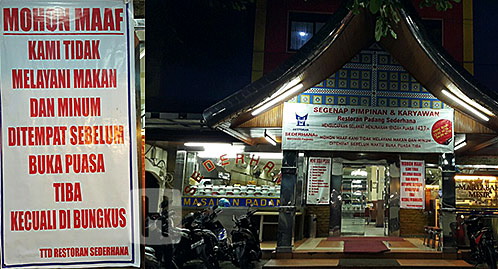 There are many restaurants open during the day (and some only serve non-Muslims visitors), but don't be surprised if many diners cover their windows with curtains to respect those who are fasting. It is best to book your table for dinner, as most restaurants will be very crowded near the Iftar (fast-breaking at the dusk, which is near dinner time). Restaurants in the hotels usually operate normally, but they will be quieter than usual.
Iftar time in the restaurants can also be a great chance for you to get closer to local people. Indonesians are friendly, they won't be bothered if you want to sit and eat together with them.
It may be difficult to find alcohol beverage during Ramadan, except in the international hotel chains.
Traffic
Indonesians like to have Iftar together (known as BukBer or "buka bersama") with friends and acquaintance. So, the traffic will be busier toward dusk, especially on the way to malls and major restaurants or culinary centers in the town. It is even worse during weekdays as the office hours also end around Iftar. Traveling will take more time during these times.
Transportation
Ticket prices for airplanes and trains may go up during Ramadan until the week before Idul Fitri. The airports (especially in Java) and train stations will also be very crowded, as Indonesians have this "mudik" (going back to their hometown to celebrate Idul Fitri) tradition, usually around a week before Idul Fitri. It is highly recommended to book your ticket in advance. You may not find a good price, but at least you will still get a seat. Also, do not take bus or car trip (especially from and to cities in Java) the days before Idul Fitri—you do not want to experience the crazy traffic jam.
Nightlife
The government may not allow night clubs, karaoke, and pubs to operate during Ramadan, but in some regions those attractions will operate after Taraweeh time (evening prayer) or around 10 pm until the time before Suhoor.
Discounts everywhere
On Idul Fitri, Muslims are encouraged to wear their best clothes, thus they will hunt for new clothes the days before Idul Fitri. This is also supported by the bonus people get from their offices toward Idul Fitri. The upside is, there will be so many promotions and discounts, not only on clothes but also foods, jewelries, makeup, and even furniture. Ramadan is a great time for shopping!
Beware that some iconic shopping centers like Tanah Abang and ITCs will be so crowded in Ramadan. Read more about tips on shopping at these shopping centers here.
In short, traveling to Indonesia during Ramadan could be an unforgettable experience for you!