One of the things that only happen during the Holy Month of Ramadan in Indonesia is the pop-up markets known as "Pasar Ramadan". These markets sell various takjil (appetizers for Iftar or breaking the fast) and other menus.
Visiting Indonesia during Ramadan can be a perfect time to try the specialty dishes from each region—especially if you want to try the ones that you cannot find outside Ramadan month. Regardless of the locations and the kinds of foods you can find, Pasar Ramadan has always been a nice place to visit near the Iftar time.
So, if you're in Indonesia or plan to visit Indonesia during this holy month, don't forget to visit and find takjil  in these popular Pasar Ramadan locations in Indonesia:
Banda Aceh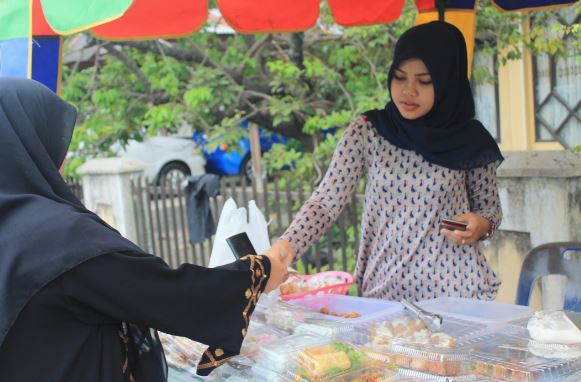 As a region that applies Sharia Law, the Ramadan vibe is so strong in Banda Aceh. After Ashar prayer (around 4 pm), Pasar Ramadans in Banda Aceh will start to be crowded by people who look for takjil. Popular Pasar Ramadan locations in Banda Aceh are at Jalan Lampisang, Jalan Banda Aceh-Meulaboh, Simpang Lima, Darussalam, and Pasar Aceh next to Masjid Raya Baiturrahman. In these locations you can find many Aceh's specialties like Kue Boi, Meuseukat Halua Breuh, Timpan, Boh Rom-Rom, and Rujak Aceh.
Padang, West Sumatera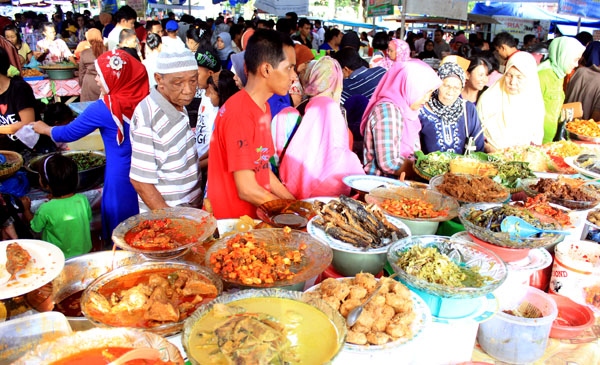 Pasar Ramadan in Padang is more known as Pasar Pabukoan. This year, the most favorite Pasar Pabukoan is located at Pasar Bandar Buat at Jalan Raya Indarung, Padang. Various West Sumateran dishes like Lamang Tapai, Bubur Kampiun, Rendang, and Lopis Sarabi can be found at Pasar Pabukoan.
Medan, North Sumatera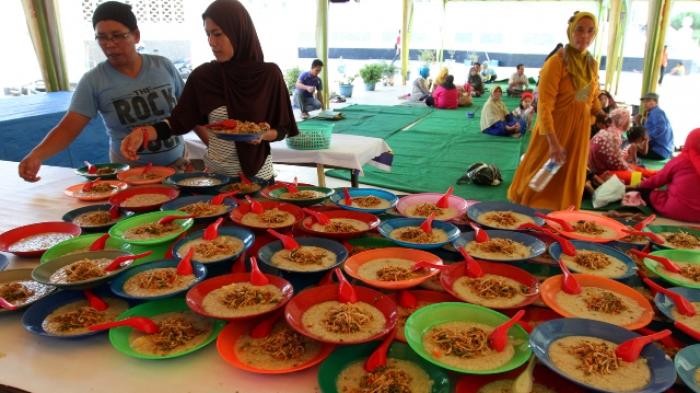 Medan is one of the most popular culinary centers in Indonesia. During Ramadan, several Pasar Ramadan pop out at different locations in the city. One of the most favorite Pasar Ramadan is Kampoeng Ramadhan at Medan Johor, where you can try various Melayu dishes. While in the city, do not forget to try Bubur Sop Kesultanan Deli that has been the compulsory Iftar menu at Istana Maimun since 1909. You can try this porridge at Masjid Raya Al-Mahsun at Jalan Sisingamangaraja, Medan.
Jakarta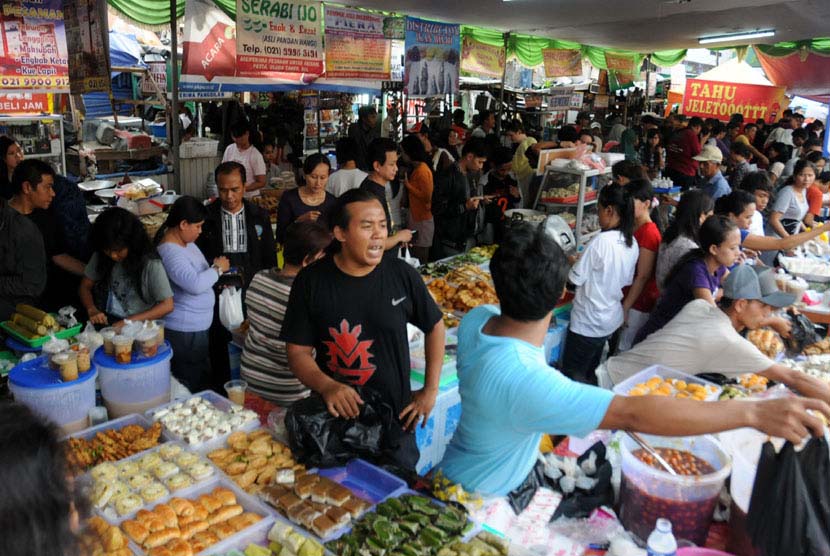 It is safe to say that Pasar Ramadan Benhil is the takjil center in Jakarta. For years, this location has always been the to-go place for those who are looking for foods for breaking the fast. Here you can find typical takjil menus such as Kolak, fruit cocktail, Bubur Sumsum, and other 'heavier' meals like Pempek, Batagor, Siomay, and many more. For the past few years, Pasar Ramadan Benhil was located along the Jalan Bendungan Hilir, but this year the market is relocated to the field next to Pasar Bendungan Hilir.
Bandung, West Java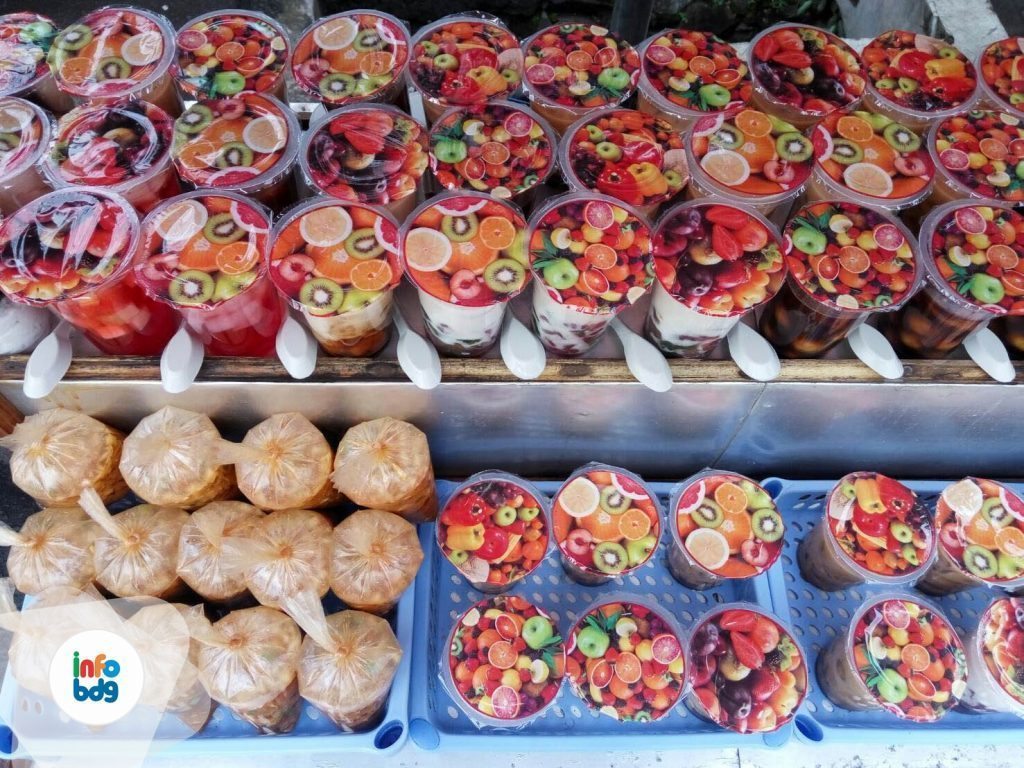 The Lapangan Gasibu and Gedung Sate in Bandung will turn into culinary centers during Ramadan. Here you can find Bandung's specialty snacks like Cireng or Batagor, and other common Iftar menus like Kolak and Bubur Sumsum. In these culinary centers you can also meet local people who hang around while waiting for Iftar time.
Yogyakarta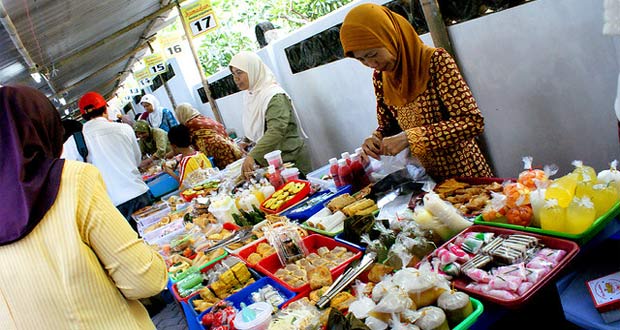 If you go to Yogyakarta, the local people will most likely to recommend Kampung Kauman as the culinary center to find Iftar menu. This location has been known as Muslim village in Yogyakarta, and it is very easy to find takjil and other Iftar menus here. You can also find Yogyakarta's specialty dishes like Kicak, Kipo, Botok, and others in this location.
Surabaya, East Java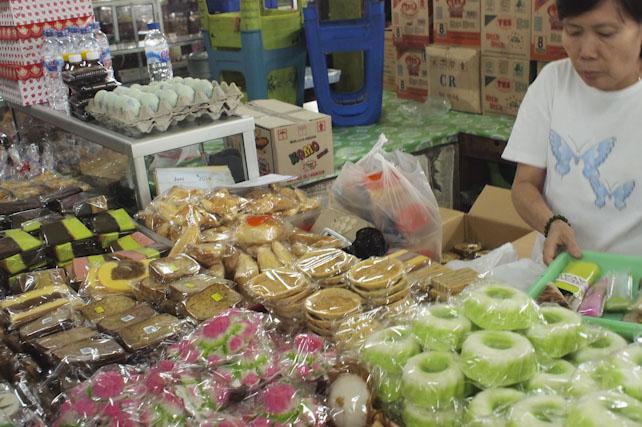 Yogyakarta has Kampung Kauman, and Surabaya has Pasar Blauran and Pasar Atom as the culinary centers during Ramadan. Every day in the afternoon, people go to these markets to find various Iftar menus (mainly Javanese menus) like Klepon, Lupis, Putu, Gethuk, and Ketan Hitam. Other specialty menus like Bubur Madura, Kue Lumpur, and Bongko Menthuk can also be easily found here. So, if you're looking to try East Java's rare and unique dishes, Pasar Blauran and Pasar Atom have to be in your to-go list.
Banjarmasin, South Kalimantan
Pasar Ramadan in Banjarmasin is more known as Pasar Wadai (the snack market). This year, the local government centers Pasar Wadai at Jalan RE Martadinata (across the Mayor's office). There are around 150 stands in the location selling South Kalimantan's specialty dishes such as Bingka Kentang, Amparan Tatak, Tapai, Untuk-untuk, Bubur Sumsum, and many more. Other than sweet snacks for Iftar, you also can get various Middle Eastern dishes like Roti Maryam, Nasi Kebuli, and Lamb Curries at Pasar Wadai.
Makassar, South Sulawesi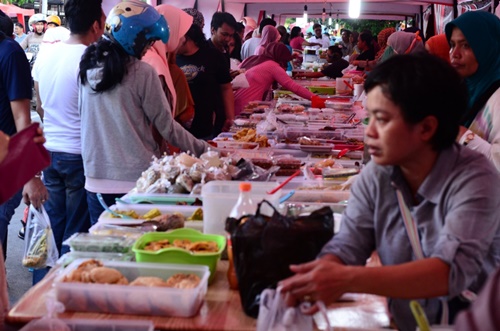 Pantai Losari is known as the landmark of Makassar. During Ramadan, the beach turns into a culinary center where people can get various menus for Iftar. Here you can find the foods that are hard to find anywhere else in Indonesia such as Es Palu Butung, Pisang Epe, Jalangkote, and Barongko. The location makes it possible for you to hang around, waiting for sunset.