If you are planning to travel Jakarta to Semarang, Jakarta to Surabaya, Bandung to Surabaya or Jakarta to Bandung with luxurious and comfortable train facilities, then we recommend that you try Kereta Kelas Prioritas (Priority train cars).
Kereta Kelas Prioritas is by PT Kereta Api Wisata, a subsidiary of PT Kereta Api Indonesia (PT KAI), which launched on Friday, 4 August 2017.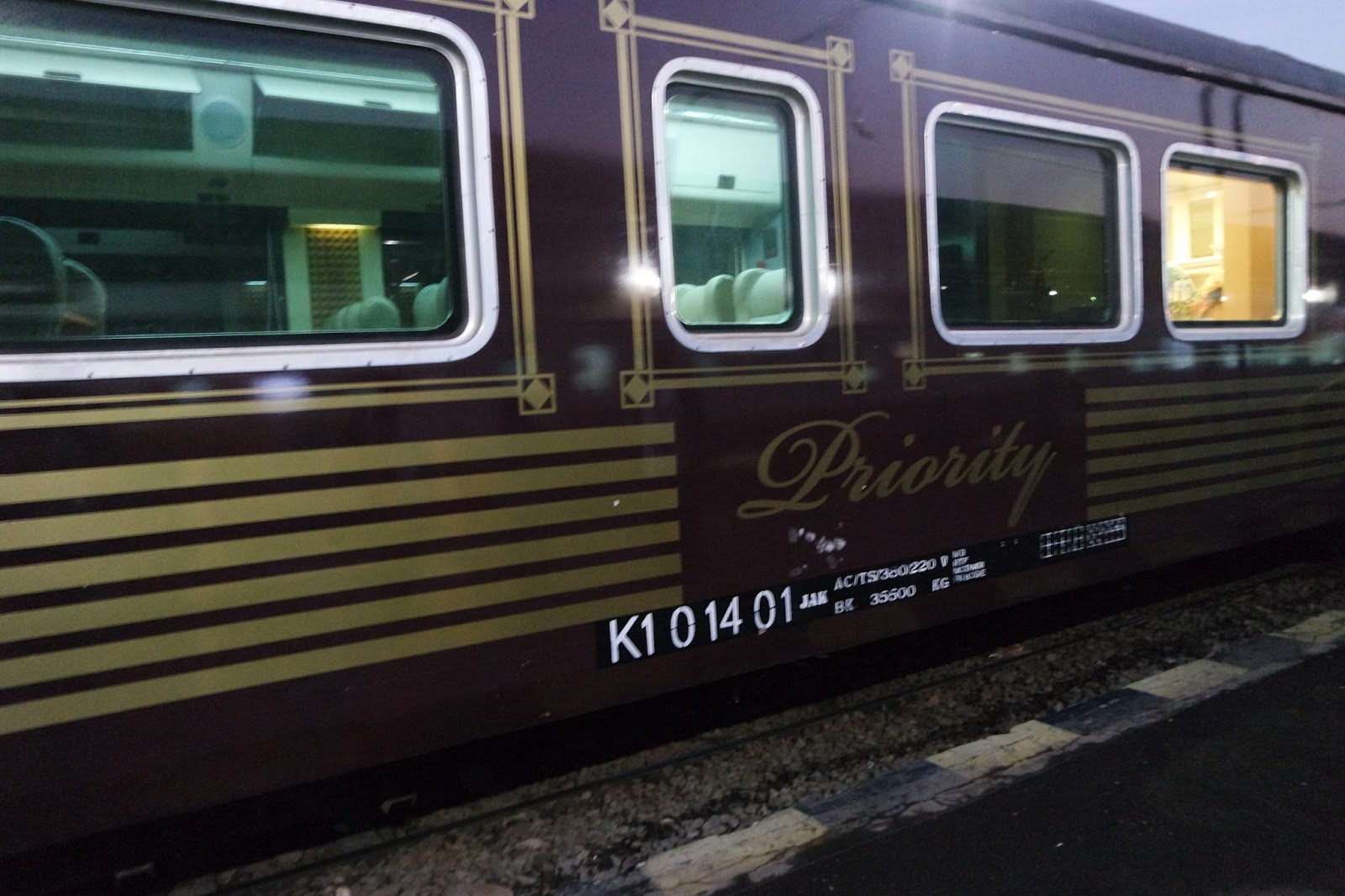 What is different for this train service is that this train was usually used to accommodate Indonesia President and his VVIP guests. Previously this service was only available for charter or group tour. But now, people can book Kereta Kelas Priority ticket personally and get the luxurious and exclusive services.
Like its name implies, Kereta Kelas Prioritas is not like regular inter-province trains. It is offered for people who demand luxury, safety, and comfort that they couldn't get in regular trains. Yes, this train is equipped with various facilities that will spoil each and every passenger on it.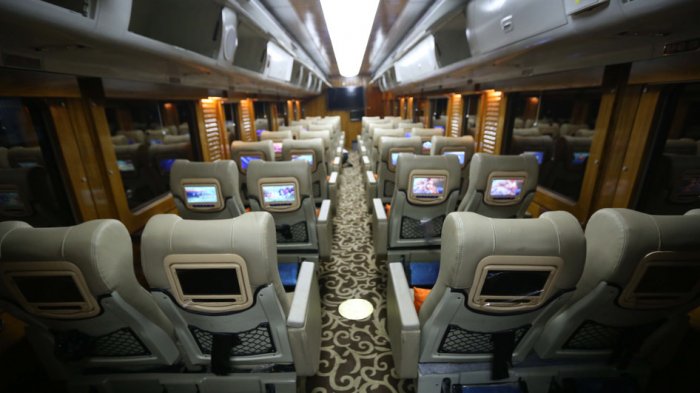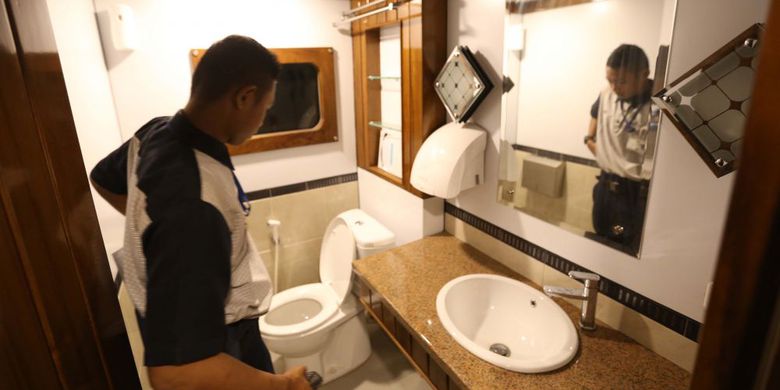 Kereta Kelas Prioritas has capacity for total 28 passengers. The cars are equipped with comfortable seats, personal TV with Audio Video on Demand (AVOD) facility, pillows, and spacious luggage compartments. Some other facilities that you couldn't find in any other trains are mini bar, restaurant, karaoke lounge, and spacious toilets. You also don't need to worry if you need to recharge your gadget as each seat is equipped with a power socket.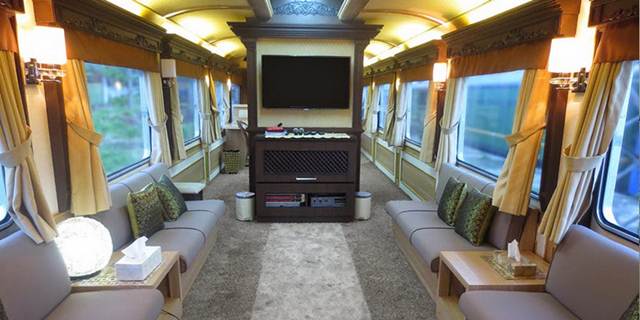 The cars of Kereta Kelas Prioritas are attached on the front or end part of executive trains. The Kereta Kelas Prioritas carriage is attached to KA Argo Lawu and KA Argo Dwipangga which depart to Solo; and for Jakarta-Yogyakarta route, the carriage is attached to KA Taksaka. The train only operates on the weekends and departs from Gambir Station in Jakarta.
If you are interested to experience the luxury of Kereta Kelas Prioritas, you can book the ticket at PT Kereta Api Pariwisata official website or at Gambir station. The ticket price varies from Rp 430,000 to Rp 750,000 depending on where you intend to travel. It also includes complimentary facilities such as meal, drink, and welcome snacks.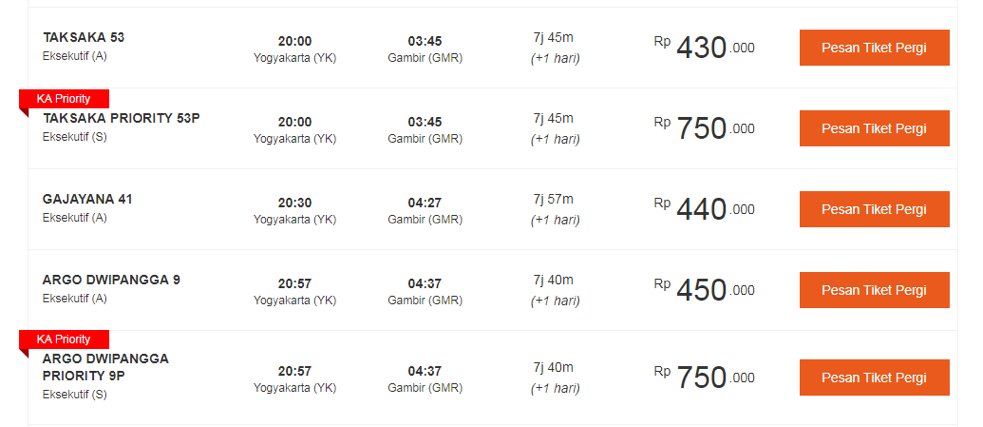 The chart above is intended for individual travellers. For those who are travelling in a group, PT Kereta Api Pariwisata also offers travel packages for you.