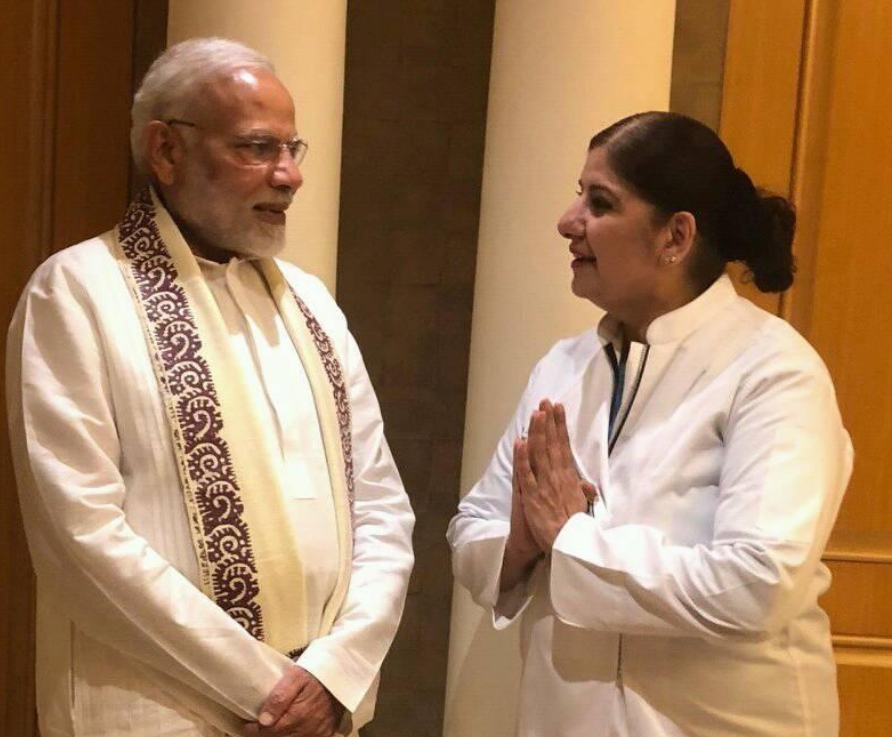 It's not every day that you get a request to cook for Prime Minister Modi. But for Geetika Sainani, this was her lucky day and says 'I feel honoured and privileged to cook for PM Modi, on his first visit to Jakarta in May 2018. I have to thank Hotel Ritz-Carlton, Mega Kuningan for this opportunity', she said.
You may know her as Geetika Sainani, executive chef at KALTURE Progressive Culture & Resto and previously Colonial Cuisine and Molecular Jakarta. She visited the IndoIndians.com  to share her this special experience and also told us about her inspiration, love and experiences in the Indian culinary world.
Geetika's started KALTURE, a multi-cultural cuisine restaurant to cater to a the many nationalities living at Executive Paradise Complex, where this restaurant is located. in Indonesia. People from outside the area are also welcomed to come in and enjoy her dishes inspired from various cultures, fusion or whatever they may want to eat at the moment.
Her passion for all-things-culinary, was inspired by her mother. 'The journey with cooking started with my mother. My passion started from there, as I used to help her cook. [She] was a very good cook and I learned how to cook from her when her health was failing, " she reminisced.
'With every step, my passion grows more and more,' This passion blossomed when she started a French Molecular cuisine restaurant named the 'Colonial'. "I am very proud that we are unique and that we made a difference. Everything that we cooked was fresh and from our very own recipes,"  said Geetika.
One of her greatest accomplishments is having the opportunity to cook for India's Prime Minister Narendra Modi during his short visit to Indonesia.  Especially for his visit, she cooked a full course vegetarian Gujarati dishes, complete with Gujarati curry, Gujarati daal and even desserts to boot.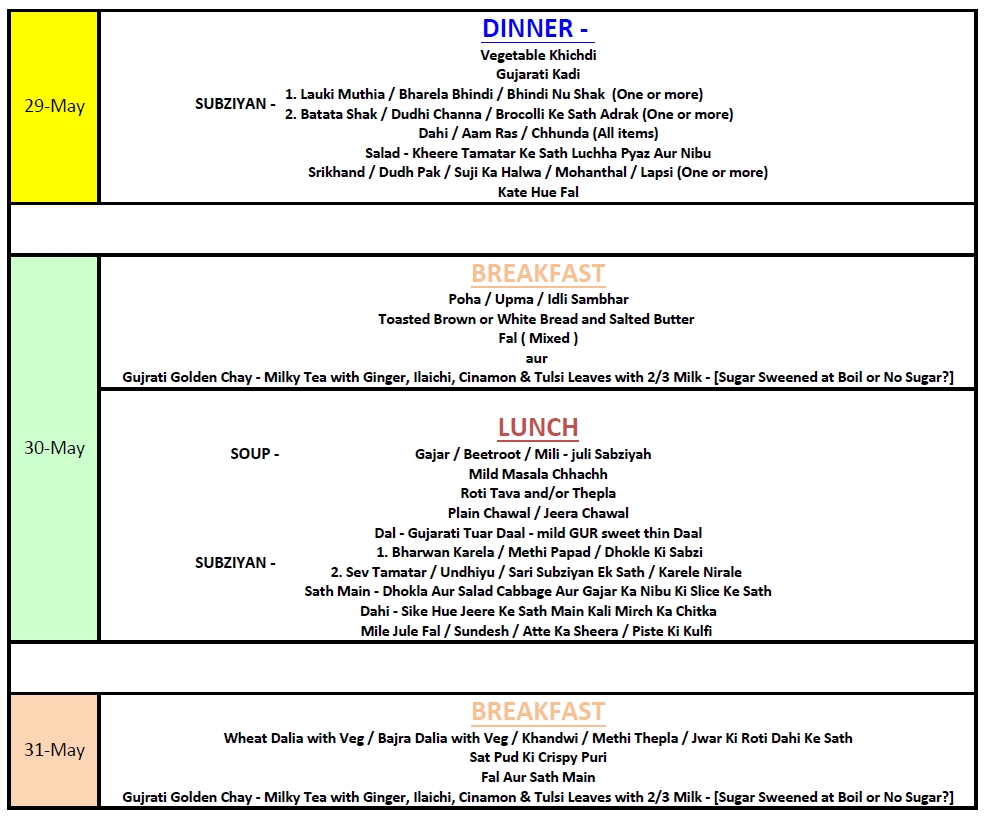 What was it like?
"It was challenging for me, because he is a very important person and also a very well-known person globally. Everyone kept thinking that I would be extremely nervous, but I was just so focused on cooking the best that I can. Even when I cook at home, restaurant or anywhere else, I was always so focused on my cooking so I can truly give the best that I can," she humbly shared her experience.
Out of all of her delicious dishes for the Prime Minister, it seemed that he was satisfied with the dishes that she served him. She was also extremely satisfied with the overall results of her cooking.  'It was an amazing experience and it was my pleasure to cook for the prime minister,' she said humbly. Cooking for him has managed to gave her great experience and great exposure for her career.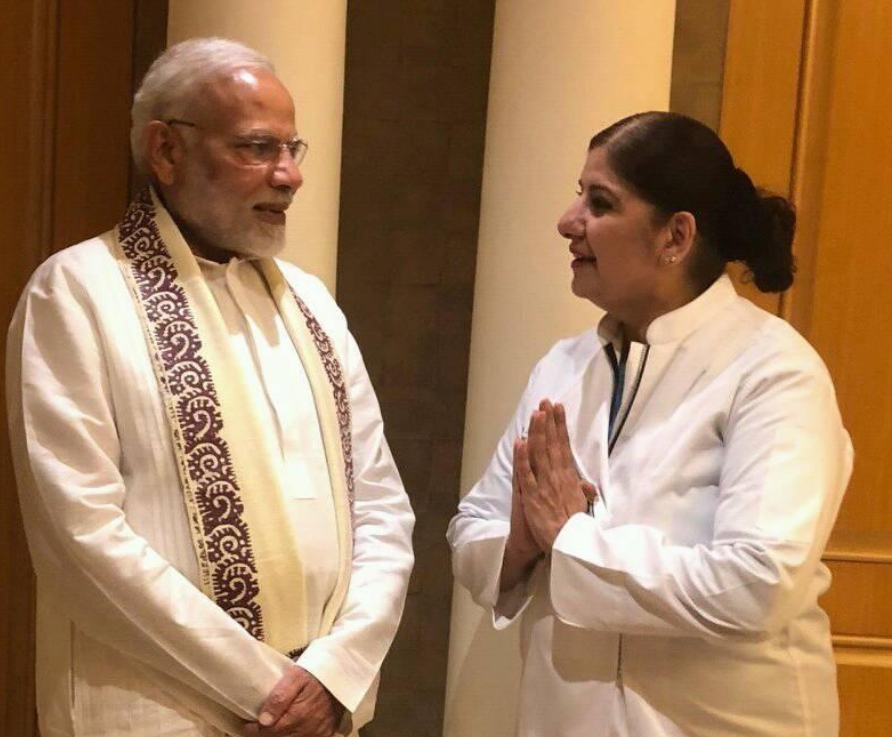 Through this journey, she also met and credited some wonderful people whom she admired and appreciated working with. She mentions Rudy, the executive chef at Hotel Ritz Carlton and Nagesh Chawla, Director, for the opportunity to work with them. It was through these experiences that she learned how to work in a multi-satellite kitchen operation at the Ritz-Carlton, a premier hotel in Jakarta.
Those interested in tasting what she has served for the PM Narendra Modi can visit her at KALTURE and order her vegetarian dishes. You will surely enjoy it, as vegetarian cuisines are her favorite type of food as well. Even with her culinary accomplishments in Indian cuisine, Geetika surprises us by saying her specialty isn't cooking Gujarati dishes, but rather 'cooking with passion'. She can even cook any type of modified or fusion dishes according to the request of the customer.
'I could do all this because of my family's support, especially my husband Pradeep Sainani, without whose cooperation I wouldn't have reached this stage of fulfilling up my dreams as Kalture,' shared Geetika.
Geetika Pradeep Sainani is the owner and chef of 'KALTURE Progressive Culture & Resto' :
KALTURE Progressive Culture & Resto
Address: Jl Pangeran Antasari | Paradiso, Cilandak Barat, Jakarta 12430, Indonesia
E-mail: kaltureep@gmail.com
Tel: +62-2122706042
Open: 11.00 to 20.30