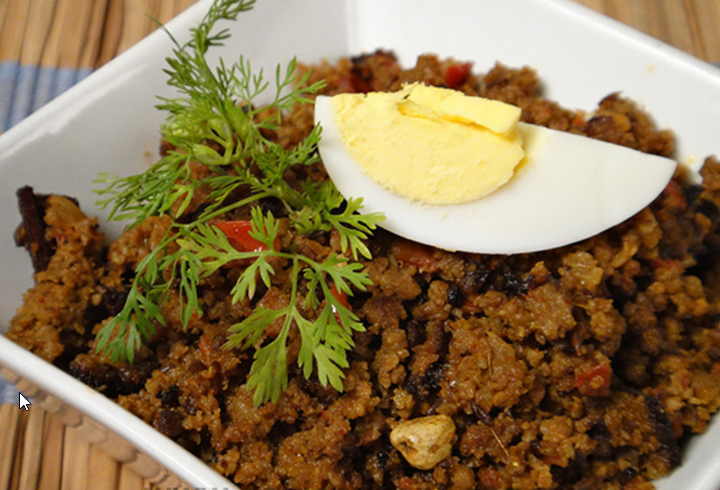 Biryani is the ultimate comfort food which is the perfect mix of flavor and nutrition. Shabana Akbany's Hyderabadi keem
biryani
is a must try.
Turmeric powder 1 teaspoon
Garlic paste 1 tablespoon
Ginger chopped 1 inch piece
Green chillies chopped 2-3
Red chilli powder 1 tablespoon
Coriander powder 1 tablespoon
Fresh coriander leaves chopped 2 tablespoons
Mix lamb mince, yogurt, salt, turmeric powder and garlic paste.

Set aside for at least an hour.

Heat oil in a kadai.

Add cumin seeds, green cardamoms, black cardamom, cloves, cinnamon and black peppercorns and sauté till fragrant.

Add onions and sauté till golden.
Add ginger, green chillies, red chilli powder and coriander powder.

Sauté for a minute and add tomatoes.

Sauté till fat leaves the masala.
Add marinated lamb mince.

Cook on medium heat for fifteen to twenty minutes or till mince is done.
Garnish with boiled egg cut into quarters and coriander leaves. Serve hot.