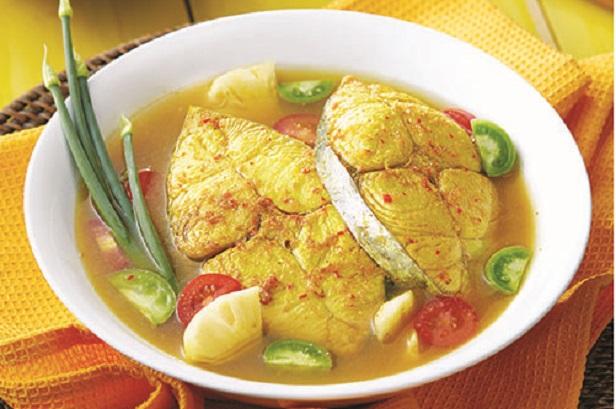 Belitung is a small island close to Bangka, which rose to fame due to the book and film 'Laskar Pelangi'. Prior to that its attraction for both domestic and foreign tourists were its beautiful pristine beaches. However, you also should not miss the cuisine which deserves thumbs up. As like other areas in Indonesia, Belitung dishes have their own distinctive taste that leaves those who eat it addicted and satisfied at the same time.
Here are the 5 famous local dishes of Belitung:
Gangan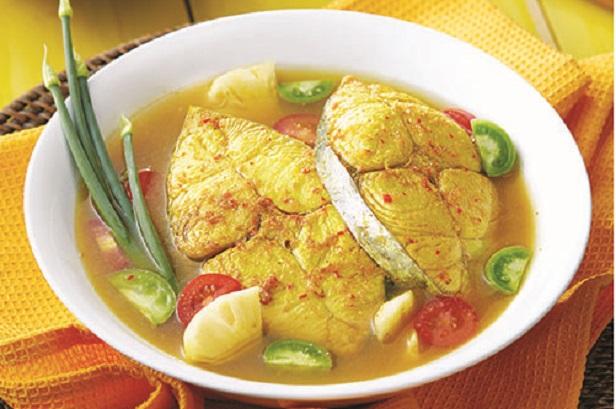 This gangan soup is another typical Belitung food. This soup comes from various seafood, the main ingredient being fresh mackerel. The fish is then cooked using a variety of spices, such as garlic, onions, turmeric, galangal, and various other spices. With the right processing technique, this culinary delight will not smell fishy. For taste, this culinary has a sour, spicy and savory taste. This is one of the culinary delights most favored by the people of Belitung.
Berego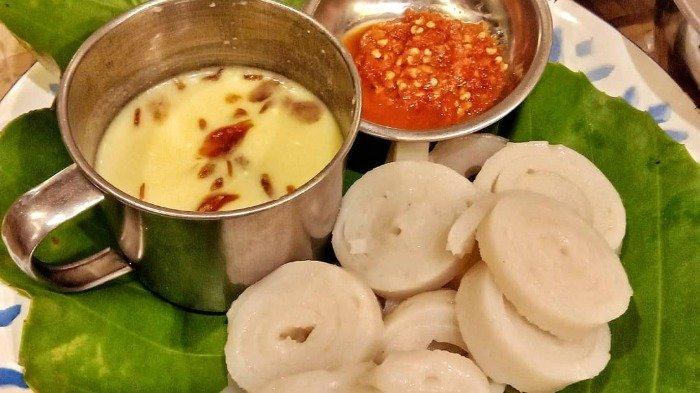 Similar to laksa, berego is different because of its shape which is not long but flat, cut into pieces and then rolled up. Berego is made from a mixture of rice flour and sago flour so that the texture is chewy. What makes it even more delicious is the fish curry sauce. The savory combination of fish curry sauce with a chewy texture of the berego is so satisfactory that you will be addicted to the taste. Especially if you add chili sauce, the taste will immediately level up!
Mie Belitung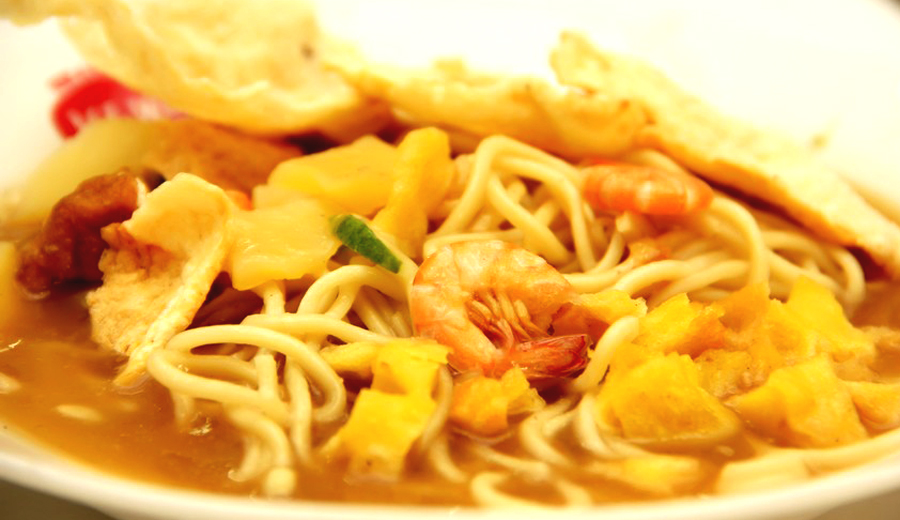 Your journey is incomplete if you don't eat Mie Belitung while visiting Belitung. This dish is a combination of yellow noodles soaked in shrimp broth with a dominant sweet taste because it is mixed with brown sugar. Additionally, Mie Belitung is topped with cucumber slices, tofu, shrimp bakwan (shrimp fritter), potatoes, as well as bean sprouts and udang rebus kecil (small boiled shrimp). Also don't forget to add emping (belinjo crackers) to add variety to the texture. All of these elements when combined in one plate will create a sweet and savory taste that is even more delicious when eaten while warm. If you want a little kick, you can add sambal which is usually also served when you order this dish.
Sambal Rusip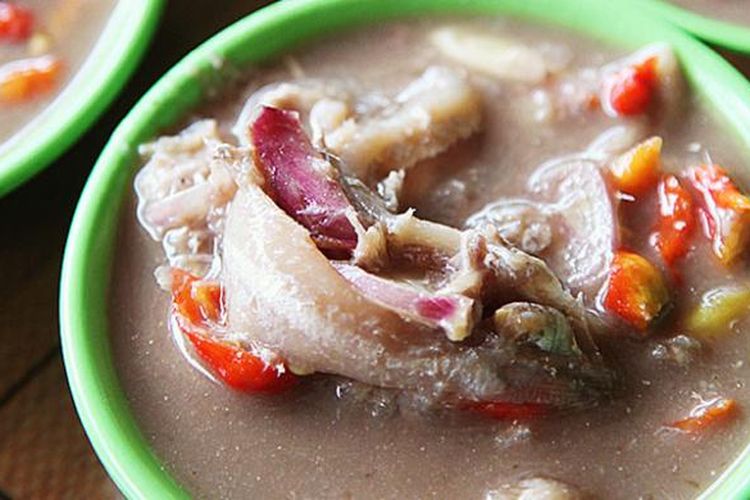 For those of you who like the combination of salty, savory, sour, and spicy, sambal rusip will make you addicted. Consisting of anchovies fermented with salt and brown sugar, it should be enjoyed with chopped chilies, shallots, and lime juice to bring out the distinctive taste of the rusip. This sambal variant is best eaten with warm rice, while the side dishes are according to taste because Sambal Rusip can go with any side dish. Belitung people generally enjoy rusip with a some fried fish and fresh vegetables.
Sambal Lingkong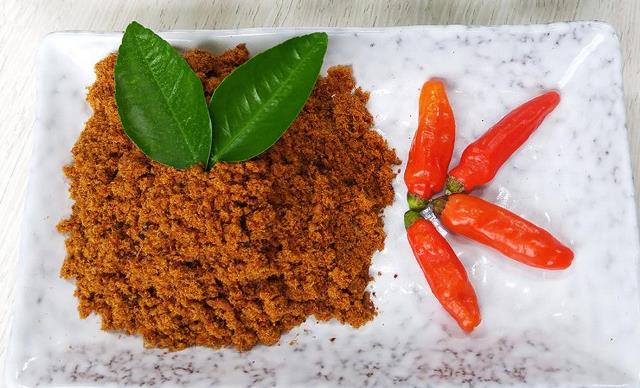 Sambal Lingkong is the Belitung people's version of abon (animal meat fiber), which is made by using the fish caught by the fishermen. If you want to gift sambal lingkong as a souvenir, don't worry! Sambal lingkong is widely sold in the market and in gift shops, so it is easy to get. Most local families usually have some stock of  this sambal at home, as an anticipation if at any time there is no side dish. The combination of warm rice and the savory and slightly sweet taste of sambal lingkong is a savior when you are hungry. Other than that, it is also commonly eaten with lontong (rice cake) or ketan (sticky rice) during Eid al-Fitr.
Have you tried any of these dishes? Tell us your experience in the comments section below!