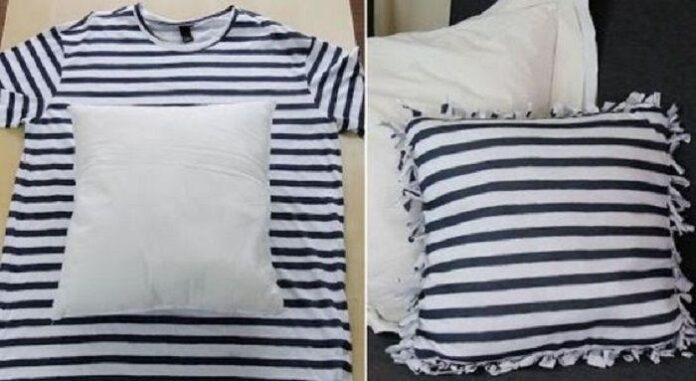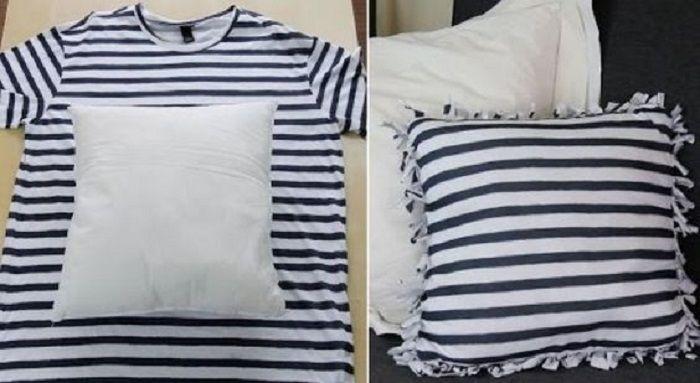 Every day, we throw out useful stuff as garbage, that we do not need. Over the years, garbage from many different households pile up more and more on landfill sites. As small as the gesture may be, recycling the things we have at home reduces waste and can help save the environment.
Here are some simple upcycling ideas that you can do:
Pillow Case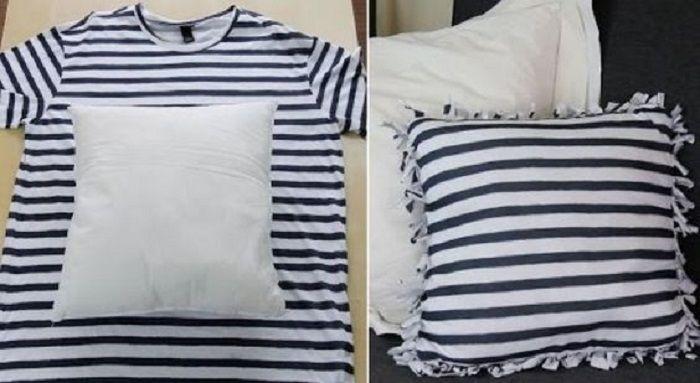 Where do you throw away clothes that you no longer use? The clothes are usually distributed to people in need, used as kitchen rags, or simply thrown in the trash. But that is not all you can do with a shirt as you can turn clothes and fabrics that are no longer used into pillowcases.
It's easy, cut the fabric that is still good as wide as the pillow. Sew the three sides by hand or a sewing machine. After that insert the pillow and sew the part that is still open.
Stationary holder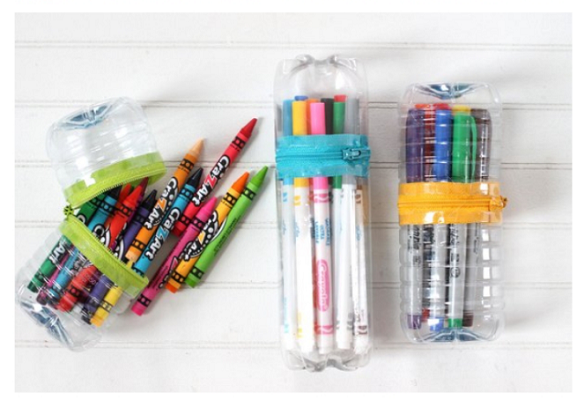 The idea of recycling used goods is simple, which this time must have been commonly known. Plastic bottles used for packaged drinks can be made into a stationery holder.
If you want to make a stationery holder from used plastic bottles, there is an easy way to do this. You just need to cut the bottle in the middle, then decorate the large part of the bottle with paint or ribbon. In order to accommodate a lot of stationery, you can make creations from several bottles at once and then attach the pieces of the bottle with multipurpose glue.
Piggy Bank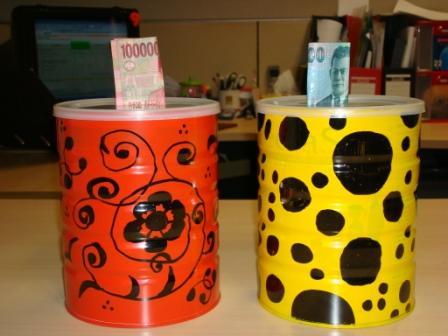 Do you often buy canned food? These cans can be reused. This simple recycling of used goods from cans requires special care because the cans that are cut are quite sharp and can be dangerous.
Used cans can be used as a piggy bank or container for cooking spices. If you want to make it a piggy bank, you just need to make a lid from used cloth or cardboard and tie it with colourful ribbons. You can also paint the piggy bank to make it look more attractive.
Magnetic Memo Board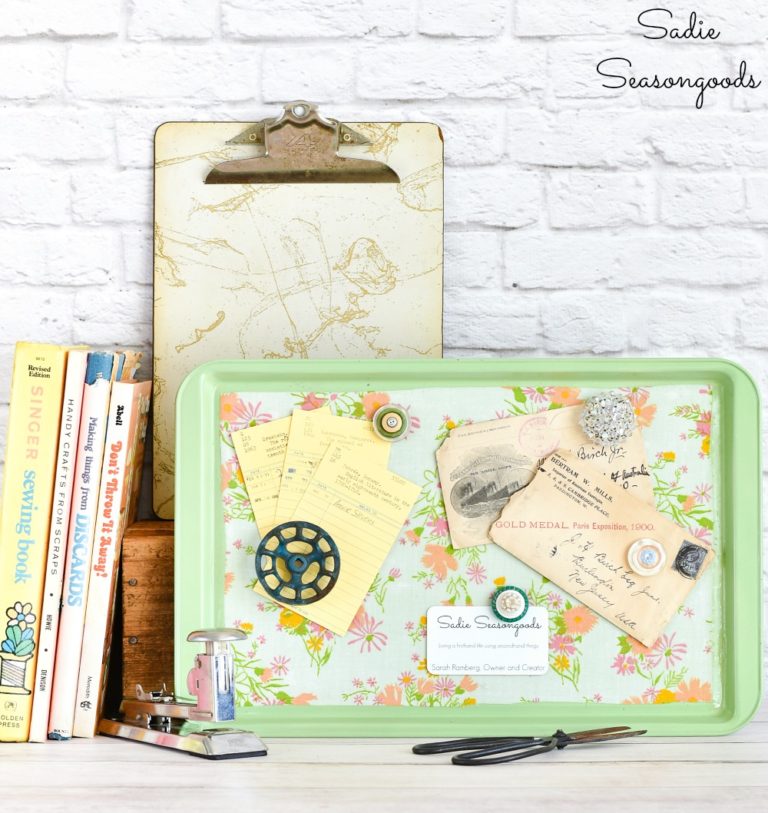 Source: Sadie Seasongoods
The first place that a cookie sheet will go to if it serves no use is the trash can. Next time this happens, don't do it! You can purposefully make it into something useful that the whole family can utilize in their daily lives.
Making a magnetic memo board with a used cookie sheet can be deceptively simple. First, I gave it a makeover with some fresh paint to cover rusts and such. After the paint dried, attach a piece of fabric to the pan using glue. Last step, seal it all in with a coat of clear sealant to protect the paint finish. Use magnets to hold business cards, memos and to do lists.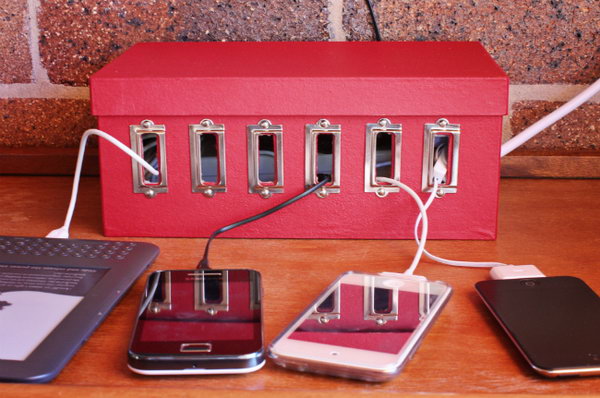 If you find yourself confused on what to do with a shoebox, don't fret! We have the solution for you. With everyone needing a charger for their phones, making a shoebox into a cable manager will make your space look clean and tidy.
Grab a shoebox you are prepared to throw away and start cutting holes on the side. All you need to do now is to fit metal eyelets around the holes. And there you go: instant cable management.
Tin Can Grill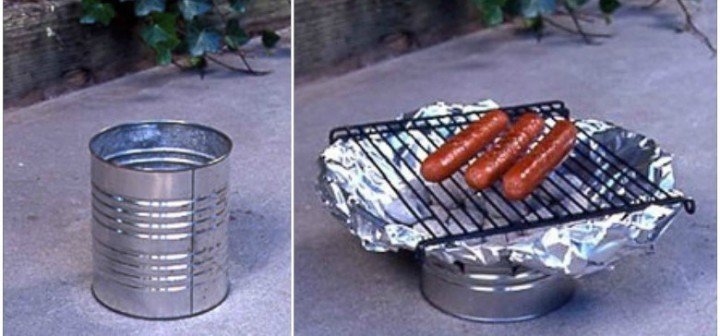 Tin cans can be reused in a multitude of ways. Surprisingly, one of the ways to repurpose a tin can is to make it into a mini grill.
First, cut down lengthways several times around the side of the tin can. Cover the top with tin foil, arrange coals on top and then put a grill rack. Presto! You're ready for a BBQ.
Which of these tips are you most keen to try? Do you have any other tips? Share your experience with us in the comments section below!