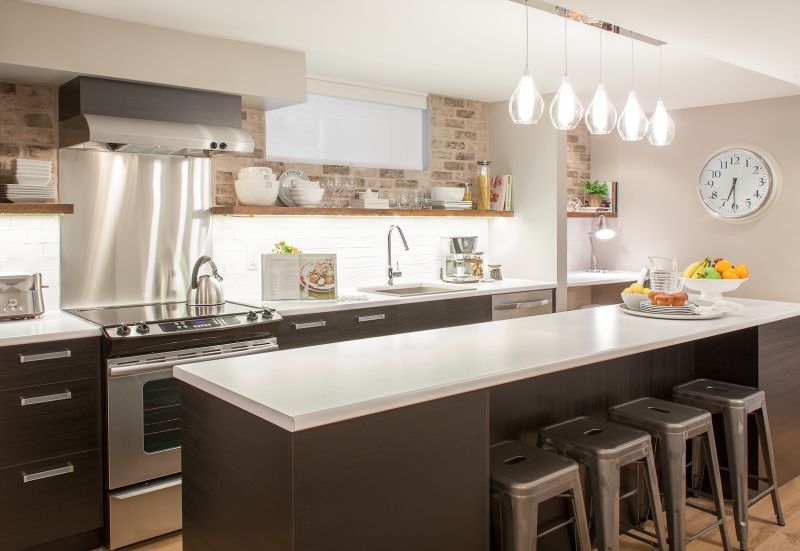 Who doesn't want a neat and clean kitchen? Having a neat and clean kitchen makes cooking more comfortable and enjoyable. In addition, a well organized kitchen gives the impression of a larger room.
The following are 9 useful kitchen organizing and cleaning tips:
1. Use Closed Containers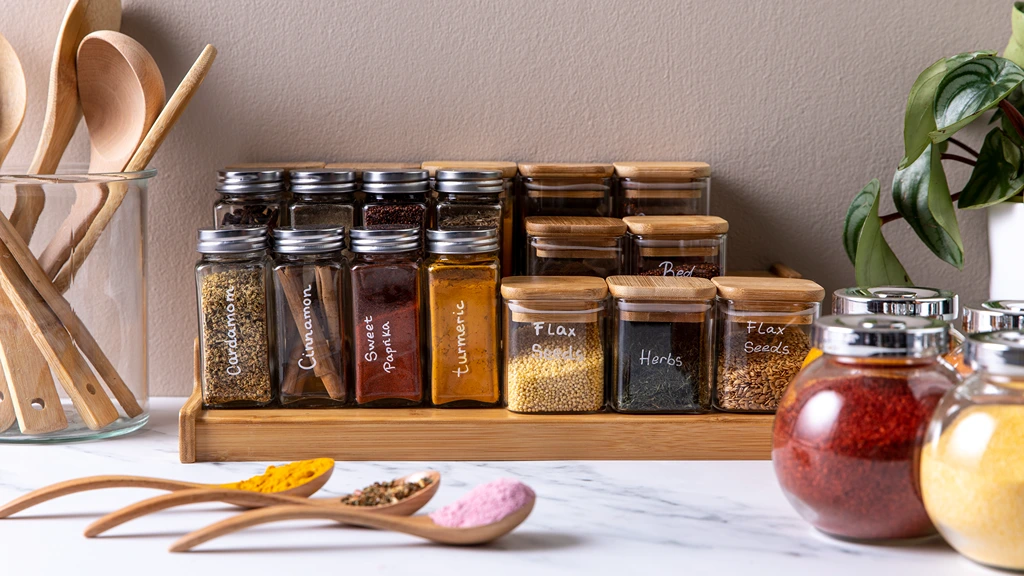 Using closed food containers, such as jars, is a great way to store cooking spices and various kitchen ingredients. This way can prevent them from spilling easily. Using jars of various sizes allows you to store different kitchen ingredients such as sugar, salt, flour, and coffee grounds in a neat and organized manner. Jars also enhance the visual appeal of your kitchen.
2. Categorize Foodstuffs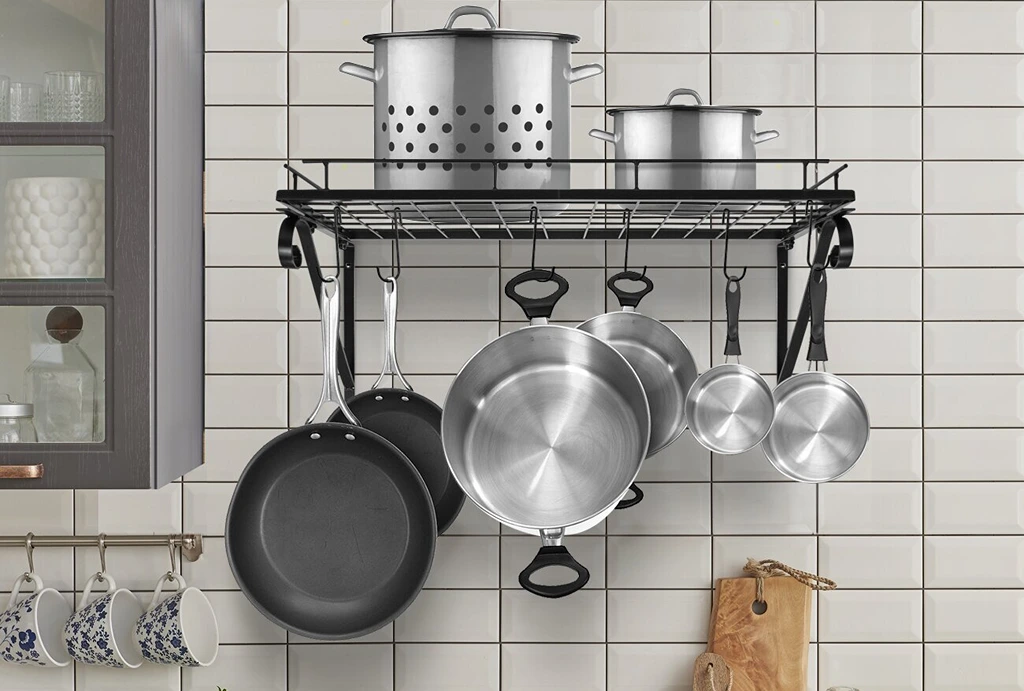 Proper organization in the kitchen is essential for efficient cooking and a clean, tidy environment. It is recommended to hang a wall hanger or rack near the cooking area to store frequently used cookware, such as pots, pans, and spatulas. For kitchen towel placement, keep a wall hanger or a drawer near the dishwashing area. Group similar items together and assign specific areas or drawers for different categories.
3. Utilize a Trolley Rack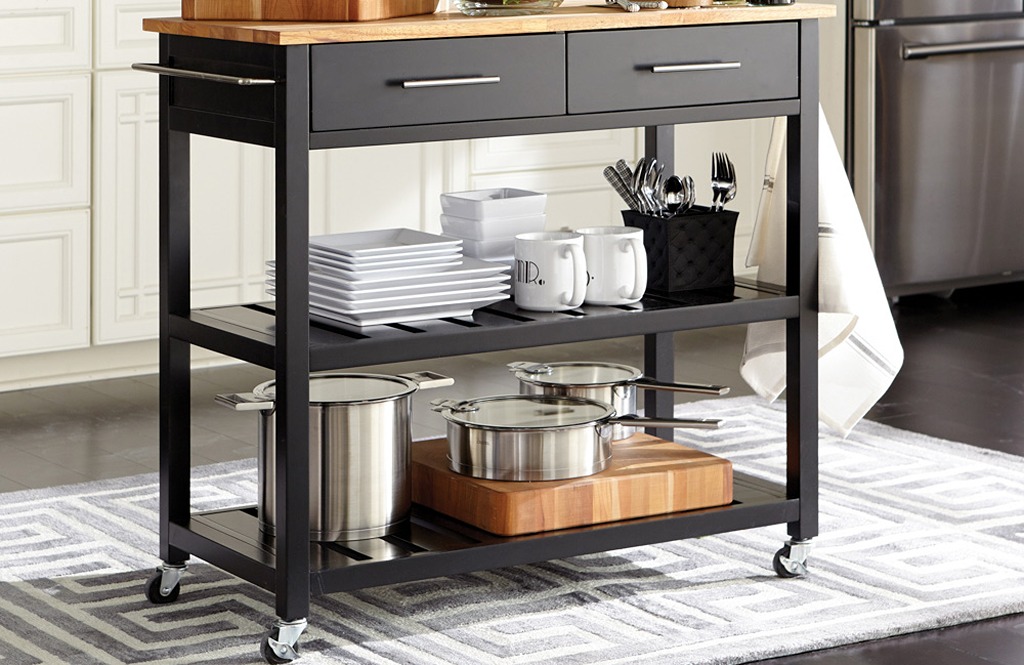 Using a trolley rack can be a great solution for storing and organizing various kitchen utensils and supplies. A trolley rack provides easy access to the items you need while cooking. In addition, many trolley racks come with hooks or hanging bars on the sides to hang items like kitchen towels, oven mitts, and utensils.
4. Install a Hanging Dish Rack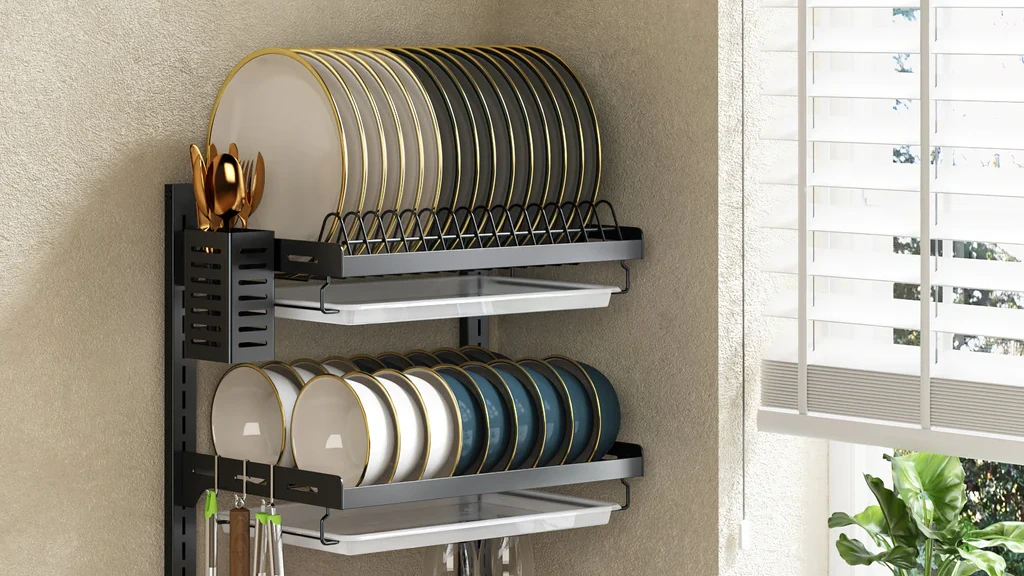 Using a hanging dish rack, ideally above the sink, in a small kitchen is an excellent space-saving solution. Besides, a hanging dish rack can keep the countertops clear of wet dishes and utensils. Moreover, with this rack, the freshly washed cutlery and dishes are conveniently within reach. When choosing a hanging dish rack, consider its size, sturdiness, and compatibility with the kitchen setup.
5. Place Cutlery in a Special Place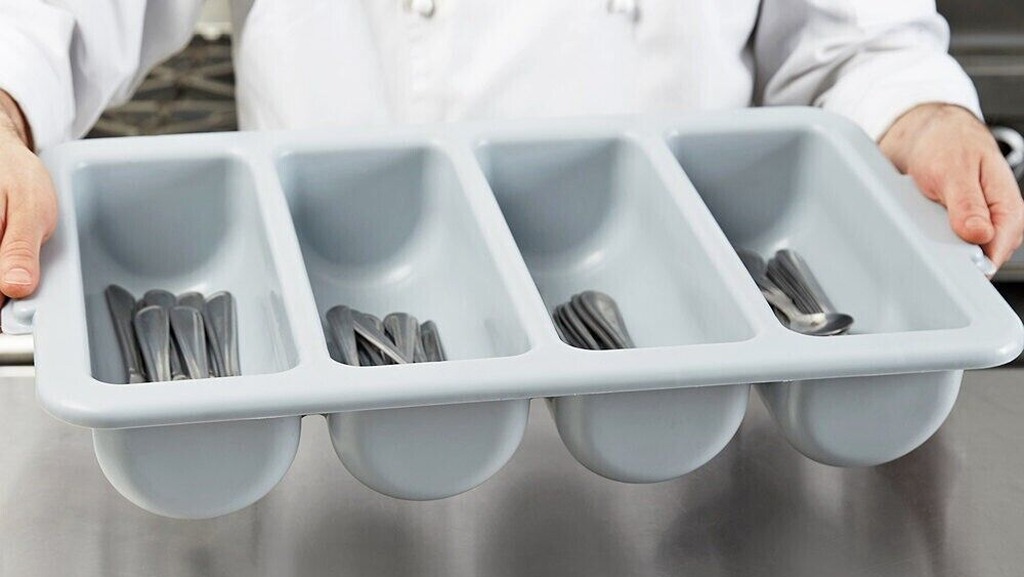 A drawer organizer with several dividers can be used to keep cutlery from getting messy. This allows us to easily pick up the cutlery we need. There are also special storage boxes that have separate sections for cutlery. These are easily available on online marketplaces and even Ikea. If space in the partition is limited, cutlery hangers can be an alternative.
6. Store Rice in a Rice Box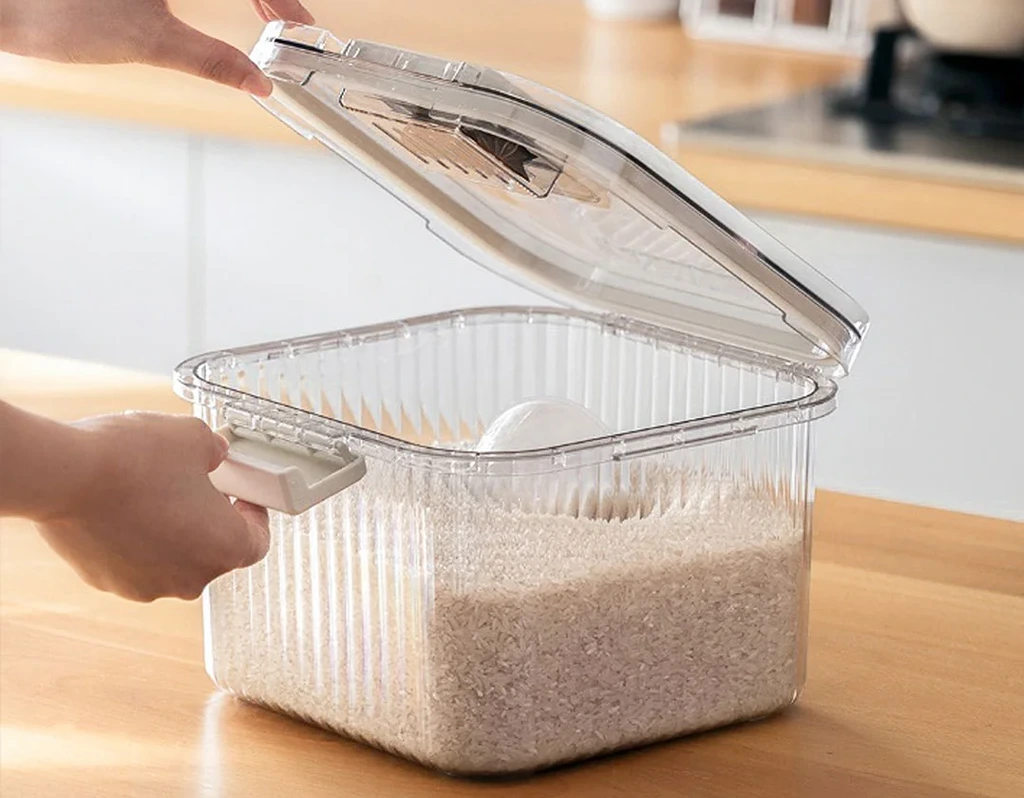 Using a rice box or special container for storing rice is a good choice. The reason is that the rice box helps keep the rice clean by preventing contamination from insects or fleas. In addition, rice boxes help prevent rice from spilling, make it easier to group rice, help maintain the quality of rice, and can provide a neater and more organized look in the kitchen.
7. Clean Kitchen Immediately After Use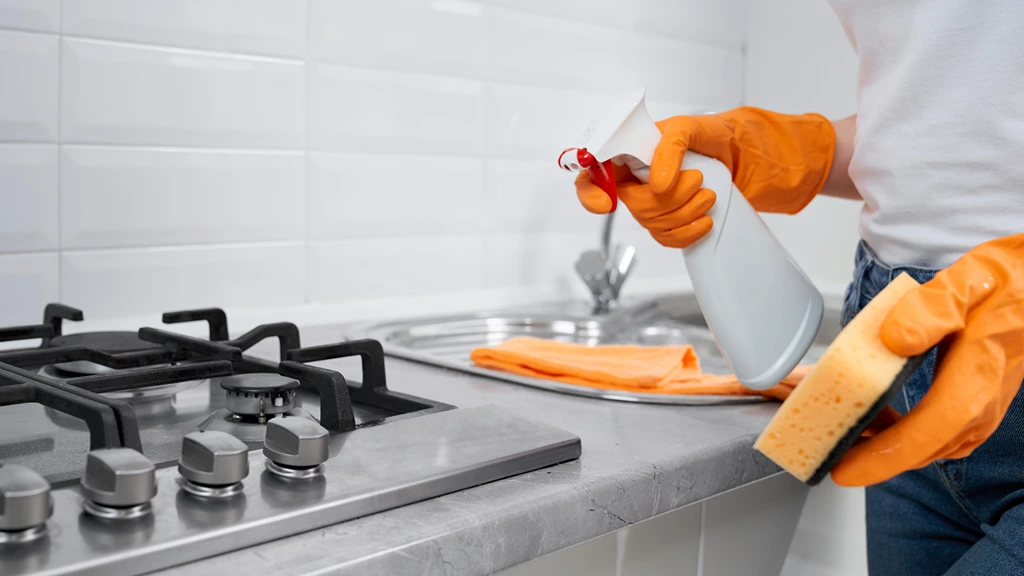 Try to apply a neat and clean lifestyle. Washing cutlery and cooking utensils immediately after use, utilizing a kitchen set for organization, and regularly wiping down all areas of the kitchen are excellent practices to maintain cleanliness and tidiness. Don't forget to wipe all areas of the kitchen with a special cloth.
8. Use Environmentally Friendly Containers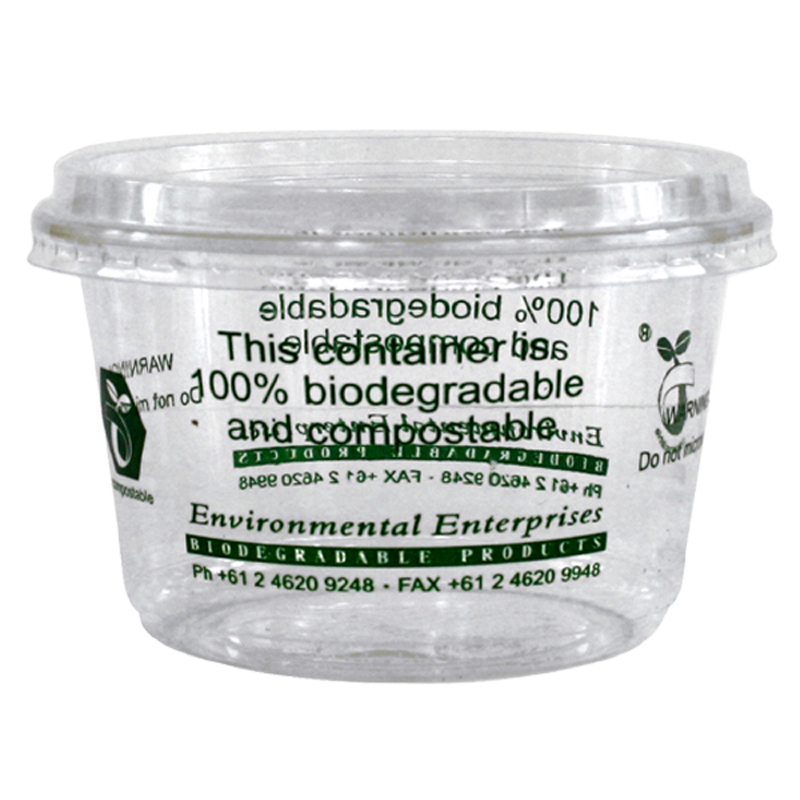 It's better to use reusable containers, for example special plastic bottles, for storing oil and soy sauce. Then, use the jar for flour and food spices. After that, labeling the contents inside your kitchen using label paper and clear tape is a great idea to ensure that the writing remains legible and the labels don't fade easily.
9. Open the Window for Air Circulation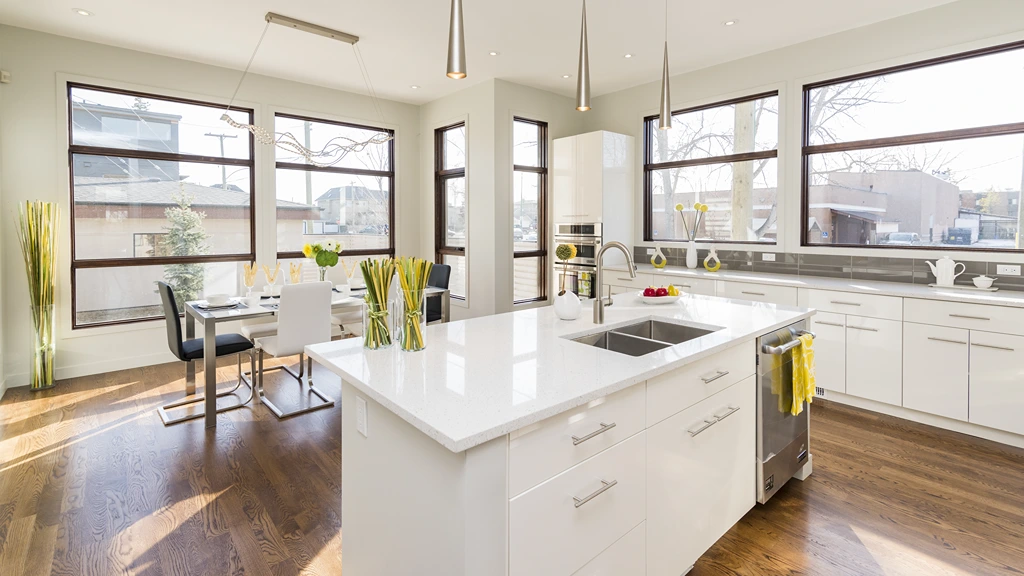 Organizing a small and elongated kitchen to optimize air circulation can be achieved by strategically placing medium or large windows. The steps to ensure proper air ventilation  are to assess the layout, determine window size, position the window, and choose window type. In addition, position indoor plants near the window to create a refreshing ambiance and help filter the air.
In case your kitchen does not have a window, consider installing an exhaust hood over the kitchen hob.
What do you usually do to keep the kitchen tidy and clean? Share what you think in the comments section below.