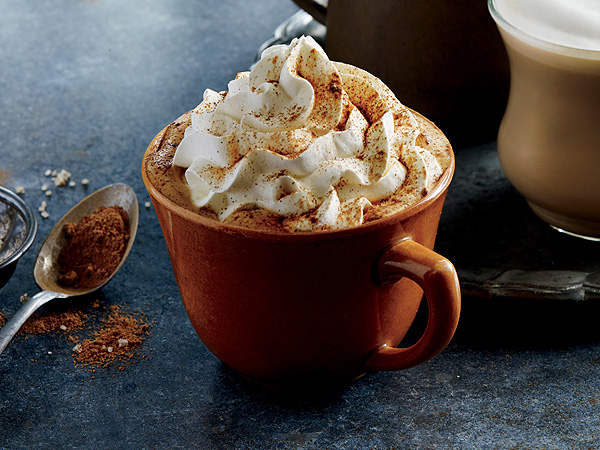 It's October, and there is one particular drink that is associated with it. Yep, Pumpkin Spice Latte.
The drink was formerly known as a signature seasonal product of a famous coffee chain, and it was so popular that till date everyone is crazy about this beverage.
Unfortunately, this beverage is rarely served in Indonesia. Here is our recipe so you can make it at home with these ingredients.
Before we start, do you know what is pumpkin spice?
Pumpkin spice is a spice mix made of ground cinnamon, nutmeg, ginger, and cloves; and sometimes allspice. It is commonly used as an ingredient in pumpkin pie, similar to the British and Commonwealth mixed spice. The common recipe includes:
18 parts ground cinnamon
4 parts ground nutmeg
4 parts ground ginger
3 parts ground cloves
3 parts ground allspice (optional)
Simply mix all the ingredients together in a bowl, and then you can store it in airtight container for future uses.
Now, let's jump to the recipe of famous fall drink:
Ingredients:
1 cup milk
2 tablespoons pure pumpkin puree
1 tablespoon sugar
¼ teaspoon pumpkin pie spice, plus more for sprinkling
¼ teaspoon vanilla extract
¼ cup hot espresso or strong brewed coffee
Sweetened whipped cream for serving (optional)
Directions:
In a small saucepan over medium heat, cook the pumpkin with the pumpkin pie spice for 2 minutes or until it smells cooked.
Add the sugar and stir until the mixture looks like bubbly thick syrup. Whisk in milk and vanilla extract, warm over medium heat. Make sure it doesn't boil over. Remove from the heat.
Pour the espresso or coffee into a large mug, and add the milk mixture.
Top with whipped cream and a sprinkle of pumpkin pie spice (optional)
Ready to serve!
You can adjust the sugar and pumpkin pie spice according to your preference. This beverage is perfect for a cold or rainy day. And it's very easy to make!