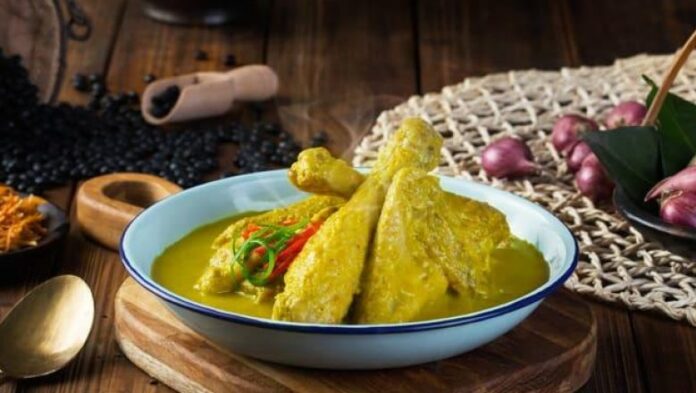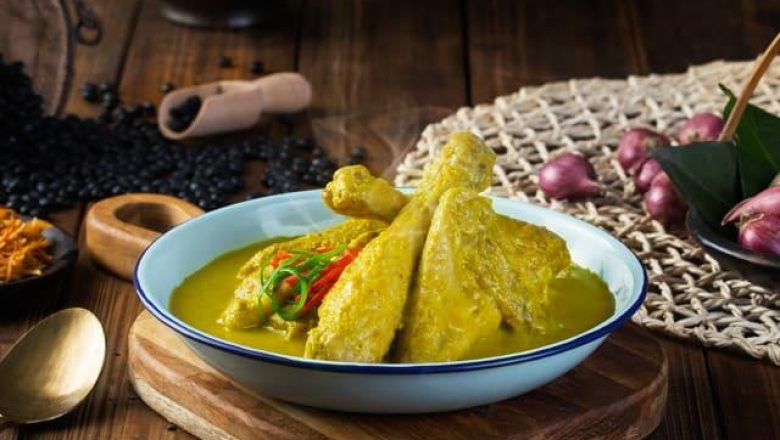 In Indonesia, culture and food go hand-in-hand. When there is a special celebration, the food served during the event only. Similarly, the food served during Lebaran or Eid-ul-Fitr is only available during the celebration. As it is a case of celebration during the fasting month, the food is delicious with 2 making the top 20 most delicious foods in the world according to CNN.
Here are the most commonly found celebratory food during Lebaran: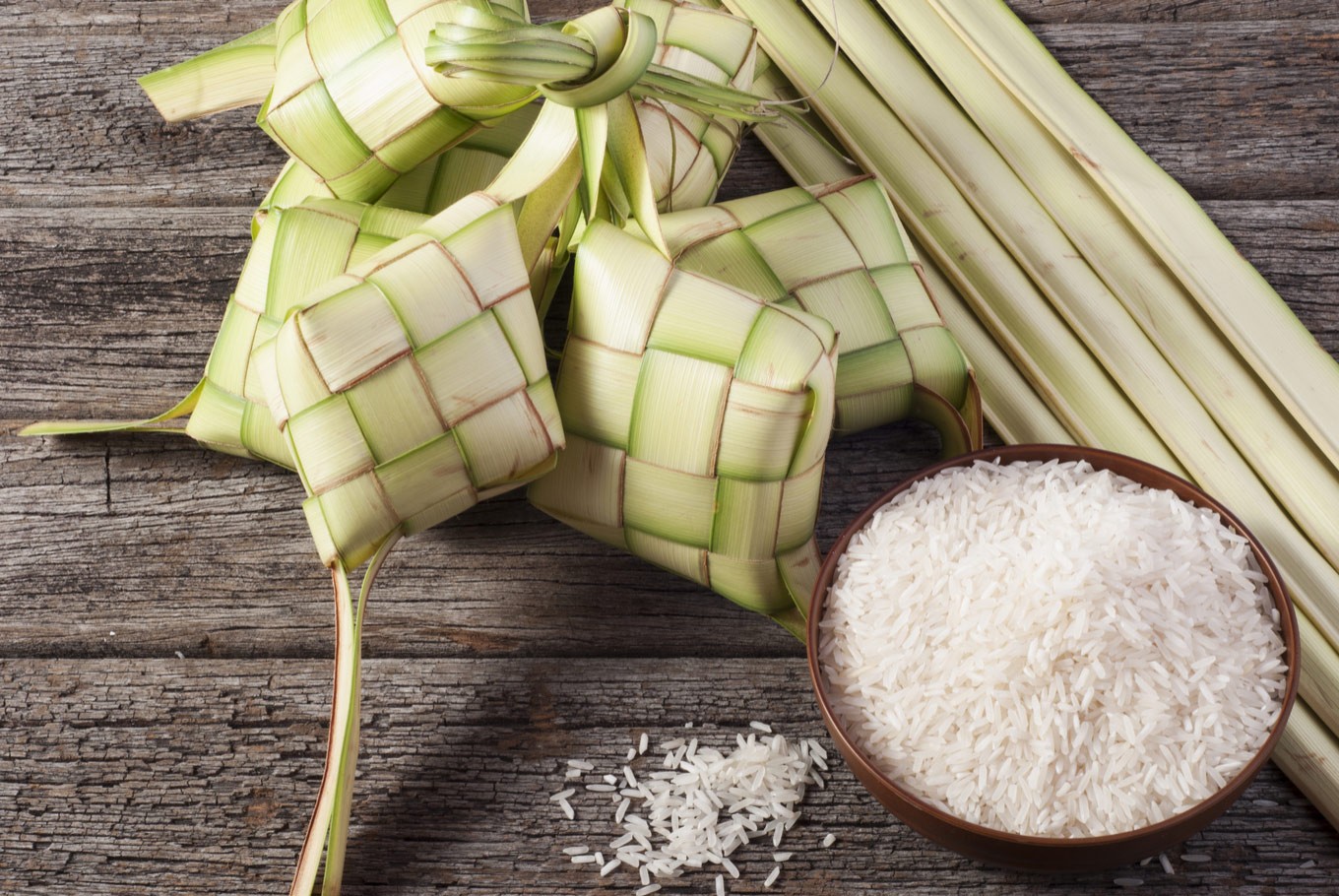 Ketupat is a dish that signifies Lebaran and the end of the Ramadan period. It is widespread, with street vendors selling the diamond-shaped light green yellowish young coconut leaves. While some are sold in loose pieces, others offer the ready to cook, diamond-shaped weaves of the fresh ketupat. Ketupat is stuffed with rice, then boiled in water or coconut milk (if you want that extra kick of flavor) for 4 – 5 hours until its cooked and is firm. These cooked Ketupat will be hang dry until its time to serve!
Opor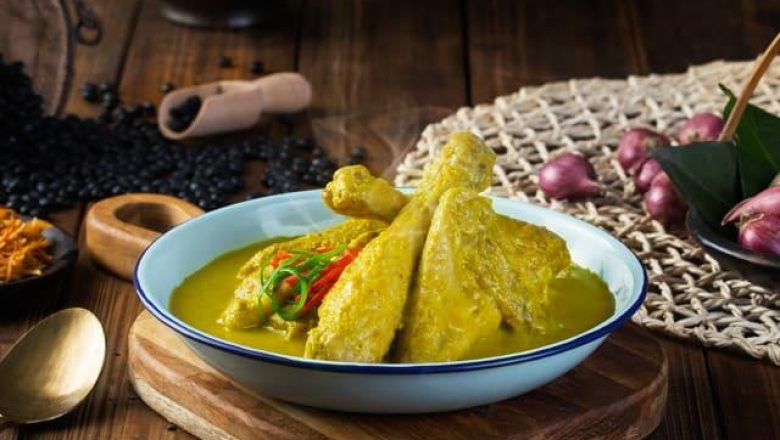 Chicken and boiled eggs are cooked with coconut milk seasoned with mixed ingredients of spices such as lemongrass, galangal, coriander, and many more. The cooking time is 40 minutes, until there is an aromatic scent that lingers in the air. Have it served on ketupat, kerupuk or colorful crackers and crispy fried onions on top.
Semur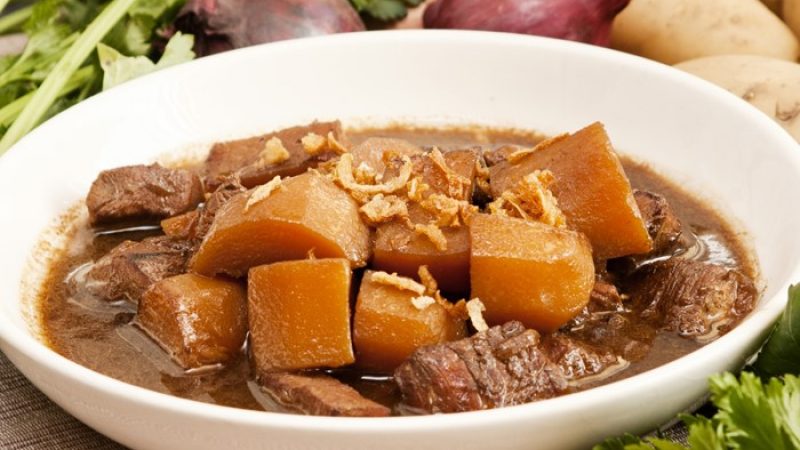 Semur uses proteins like beef that can be cooked in a deep brown gravy, made from sweet soy sauce with extra ingredients such as garlic, nutmeg, tomatoes, and cloves. The end result is a dark-colored stew that will be perfectly served with a dash of freshly grounded chili sauce. Other variations of semur usually comes with chicken, potatoes wedges and coconut milk.
Sambel Goreng Ati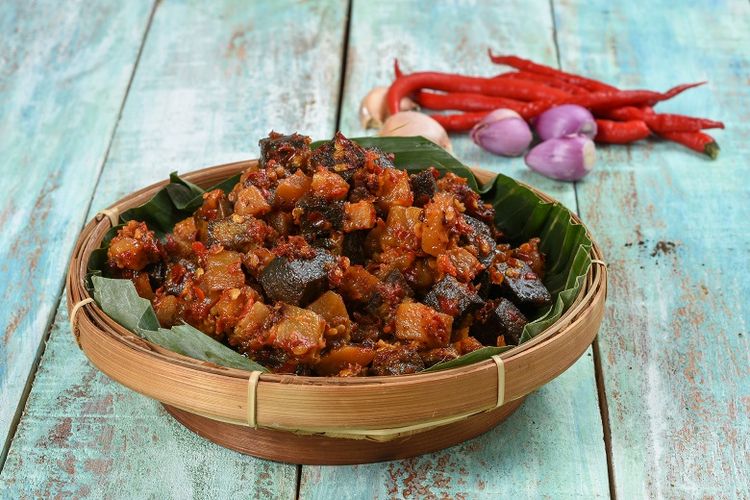 Another carbohydrate source that goes with ketupat is sambal goreng ati. It is a mix of fried potatoes cut in dices, beef liver, and freshly grounded chili paste. The spicy mix varies, in which beef liver can be replaced with marble-sized meatballs along with fried shrimps, simmered all together to a well-done dish!
Sayur Labu Siam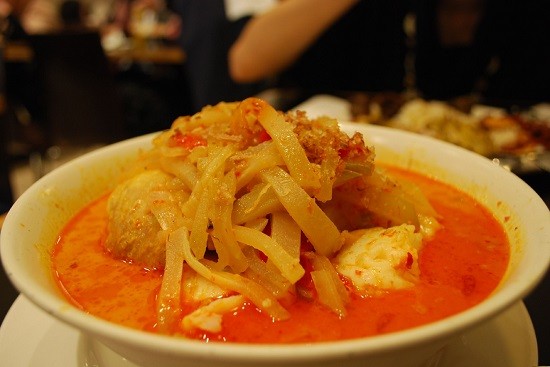 This is one of the most common vegetable menu in Lebaran tables, in which Labu Siam or chayote soup is mixed with spicy coconut milk. It is best served with opor and ketupat, it's the only vegetarian or vegan-friendly meal you'll likely find at any open house. It is a must-have for a Lebaran dish, for it lends a spicy and delectable flavor to the mix on the plate.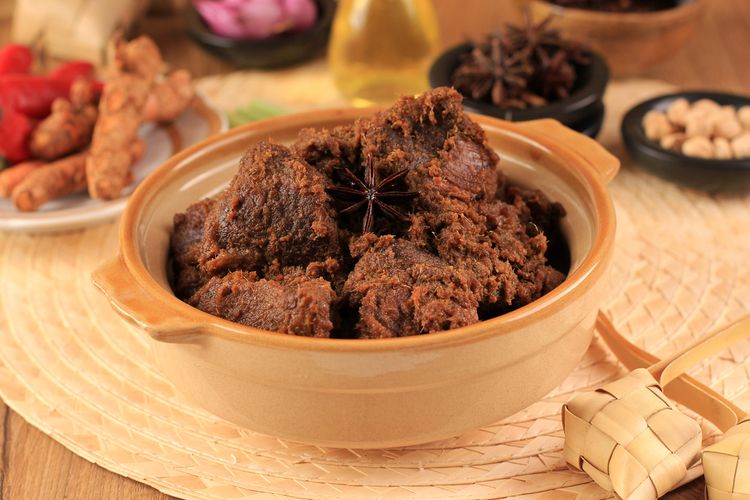 Rendang is one of the most well-known Indonesian dishes apart from satay and nasi goreng. This dish has been famous ever since it was declared as the number one on CNN's World's 50 Best Foods in 2017. This dish originates from Minangkabau or Padang, cooked with coconut milk. It is said that one of the best recipes needs 3 whole coconuts for 1 kilogram of beef meat. The cooking process takes at least 4 hours and up to 6 hours for if you want a dry texture. The slow cooking process made rendang dishes last for days, thus securing its place as one of the most common meals you can find during Lebaran!
Lapis Legit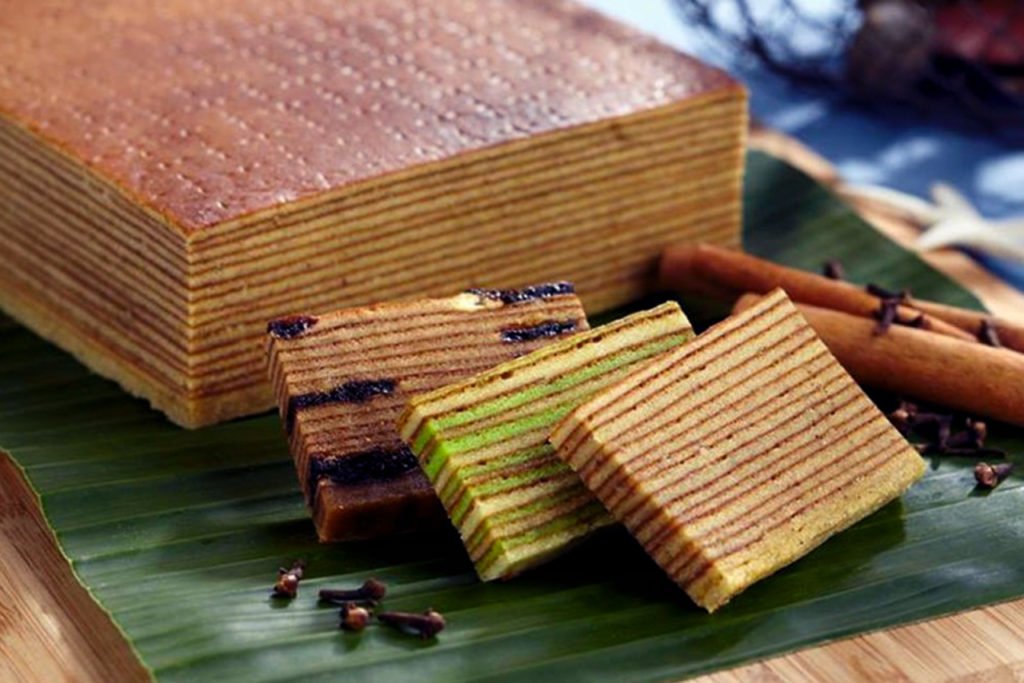 Not to forget is the finishing touch to the meal which is the lapis legit cake. Known to be one of the most prestigious cake featured in celebrating milestones and welcoming big holidays in Indonesia, it's made with a technique of layering multiple dark and light brownish gold colored thin dough. Though not as famous as rendang, Lapis Legit was also listed as fourth place out of the list of 17 World's most delicious national cake in 2017 by CNN.
Have you tried any of the food mentioned above? Tell us what you think in the comments section below!