Geopark Ciletuh in Sukabumi, West Java, is an amazing piece of heaven that is worth exploring. This tourist attraction consists of beaches, waterfalls, and hills. It is not surprising that this 128-hectare area has become one of the UNESCO Global Geoparks.
So, are you ready to explore pieces of this pristine paradise? Prepare your vehicle and supplies for a two-day road trip around Geopark Ciletuh!
Day 1
06.00 – 10.00
Jakarta – Puncak Darma
Leave early in the morning from Jakarta to Puncak Darma to avoid traffic jams. It will take four hours by car. From Jakarta to the Jagorawi toll road, take the exit at the Ciawi gate. After exiting, go straight at the Ciawi intersection towards Sukabumi. From there, continue towards Parungkuda on Jalan Raya Sukaraja-Sukabumi until the Pamuruyan T-junction. At the T-junction, choose Cikidang or Cibadak routes. After leaving Cibadak or Cikidang, continue the journey towards Ratu-Ciletuh Harbor. From the harbor, it takes about 40 minutes to reach Bagbagan and Simpang Loji areas. Take the right path, go down to Cibutun via the new Cisaar bridge. After about 50 minutes, you will arrive at Puncak Darma, Ciemas District.
10.30 – 11.30
Puncak Darma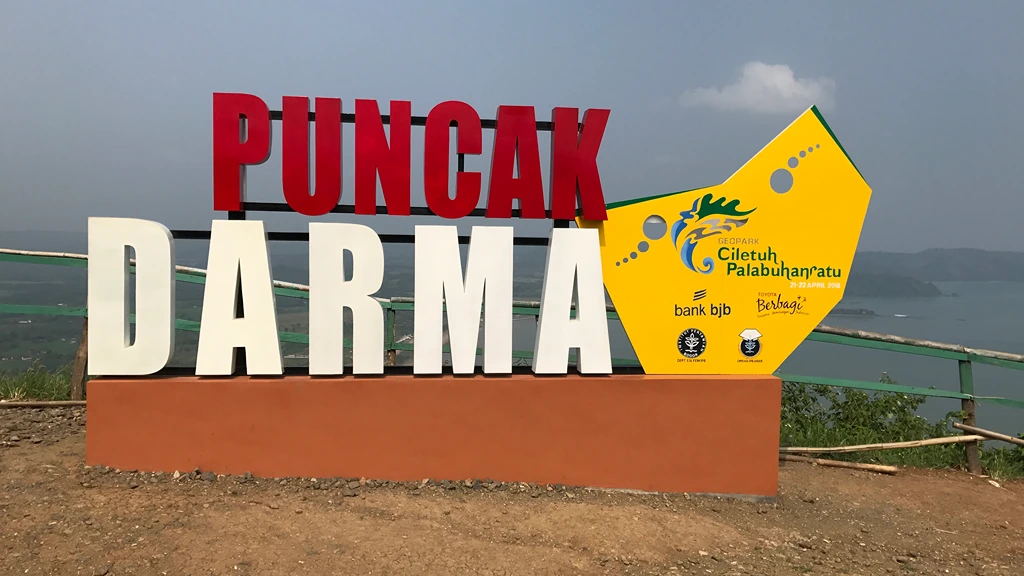 Arriving at Puncak Darma, enjoy the natural beauty of the Ciletuh Geopark from the top of the hill. Puncak Darma is one of the highest plains in the Ciletuh Geopark Area with an altitude of 230 meters above sea level. The location is in Girimukti Village, Ciemas District, Sukabumi. It is highly recommended to see the sunset from this hill.
12.00 – 13.00
Around Curug Dogdog
Enjoy a variety of delicious culinary around Curug Dogdog. Try the Nasi Liwet package at Saung Kang Ujang. There is a menu of grilled or fried chicken and fish, too. The location is on the side of the road and close to Curug Dogdog. Another restaurant option is Warung Barokah Restaurant which not only serves food, but also provides mini pumps (BBM) and basic necessities for the needs of local residents. If you only want to just drink coffee and eat noodles, visit Warung Coffee Rasdi.
Saung Kang Ujang:
Address: Jl. Cimarinjung, Ciwaru, Kec. Ciemas, Kabupaten Sukabumi, Jawa Barat 43177
Operating Hours: Monday – Thursday 8AM-5PM, Friday 8AM-6PM, Saturday-Sunday 7AM-7PM
Warung Barokah Restaurant:
Address: Jl. Pasir Salam, Girimukti, Kec. Ciemas, Kabupaten Sukabumi, Jawa Barat 43177
Operating Hours: Monday – Sunday (24 hours)
Warung Coffee Rasdi:
Address: Ciemas, Kec. Ciemas, Kabupaten Sukabumi, Jawa Barat 43177
Operating Hours: Monday – Sunday (24 hours)
13.00-14.00
Dogdog Waterfall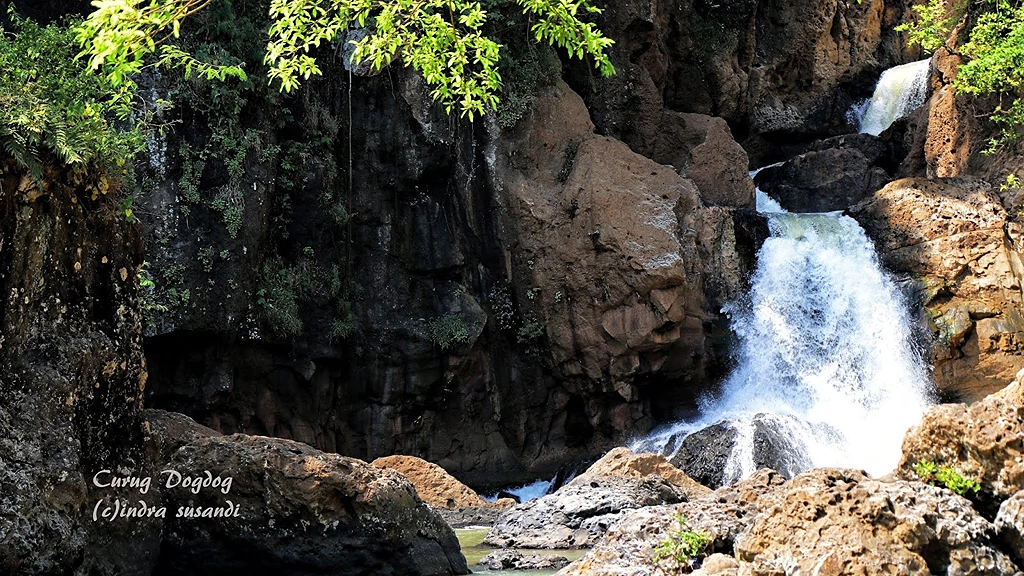 Continue the journey from Puncak Darma to Curug Dogdog in just about 4 minutes. Dogdog waterfall is located in Cimarinjung Village, Ciemas District. The distance from Puncak Darma to this waterfall is only 1.5 Km. Not only the waterfalls, the arrangement of large stones is also an attraction here. However, visitors are advised not to climb the rocks so as not to slip. There is a pool surrounded by small rocks that visitors can enjoy by sitting and taking pictures.
14.30-15.30
Cimarinjung Waterfall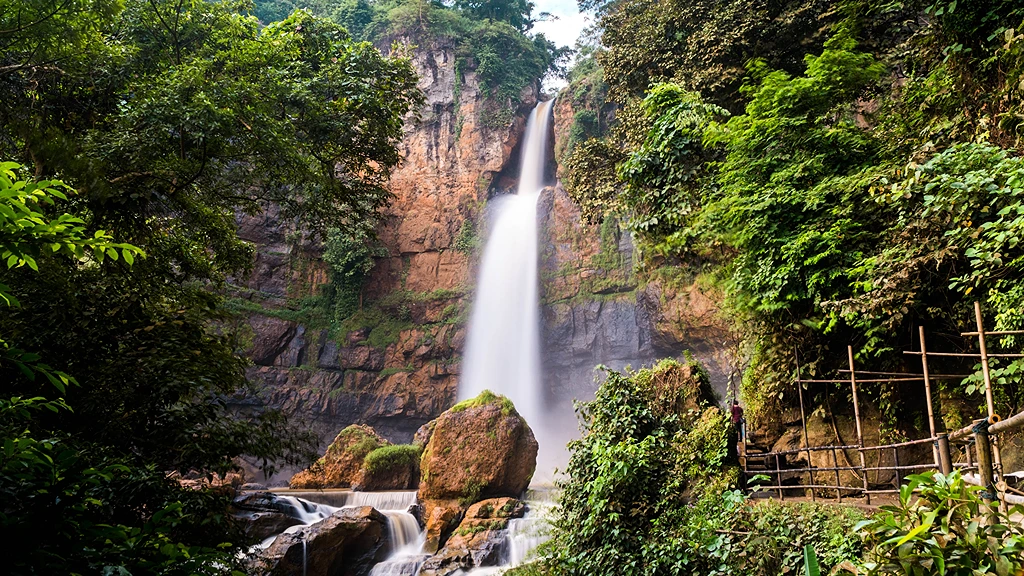 Next, visit Curug Cimarinjung which is only 800 meters from Curug Dogdog. It only takes about two minutes to get there. Curug Cimarinjung is located at the border of Girimukti Village and Ciwaru Village. The water debit here is quite heavy, so visitors are advised not to play in the water. The flow of water that flows from this waterfall ends in the Indian Ocean.
16.00 – 18.00
Aher Peak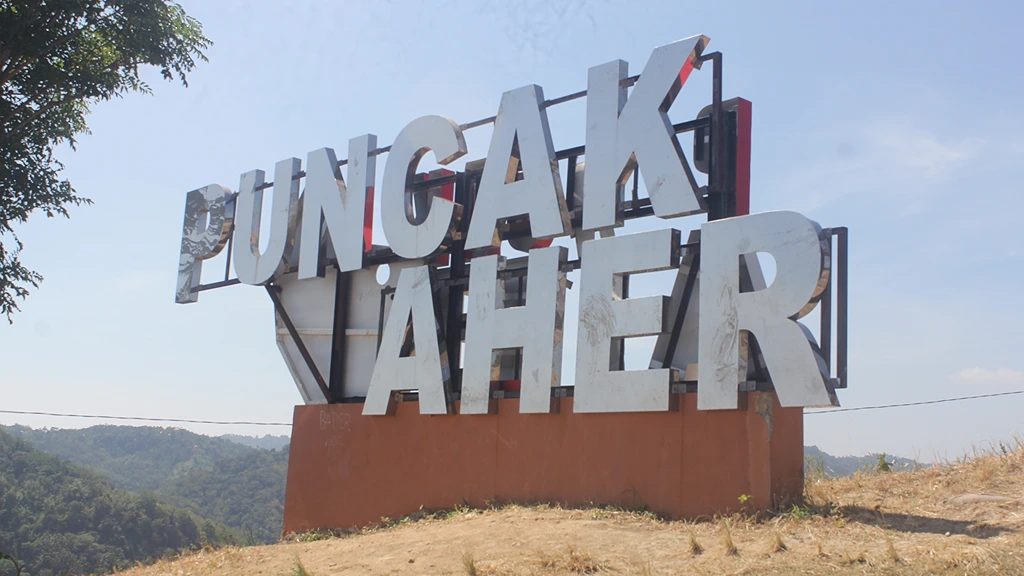 End the first day of the trip by enjoying the view of the open sea at Puncak Aher. This tourist spot is located in Pamoyanan Village, Mekarsari I Hamlet, Ciemas Village, Ciemas District. From this peak, visitors can also watch the sunset while relaxing on a hammock mounted on tree trunks. Visitors who bring camping equipment can camp here.
18.30 – morning
Vanada Bugeul Cottage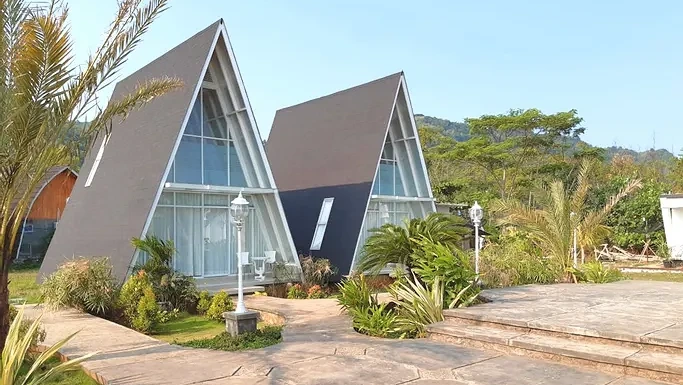 Spend the night on the first day of the road trip by staying at Vanada Bugeul. This inn is located on Jalan Cimarinjung, Ciwaru, Ciemas District. The distance from Puncak Aher to the inn is 2.8 kilometers or about 7 minutes. The facilities provided at Vanada Bugeul Cottage include air conditioning, hot shower, television, and beautiful views from the second floor.
Day 2
06.00 – 09.00
Palangpang Beach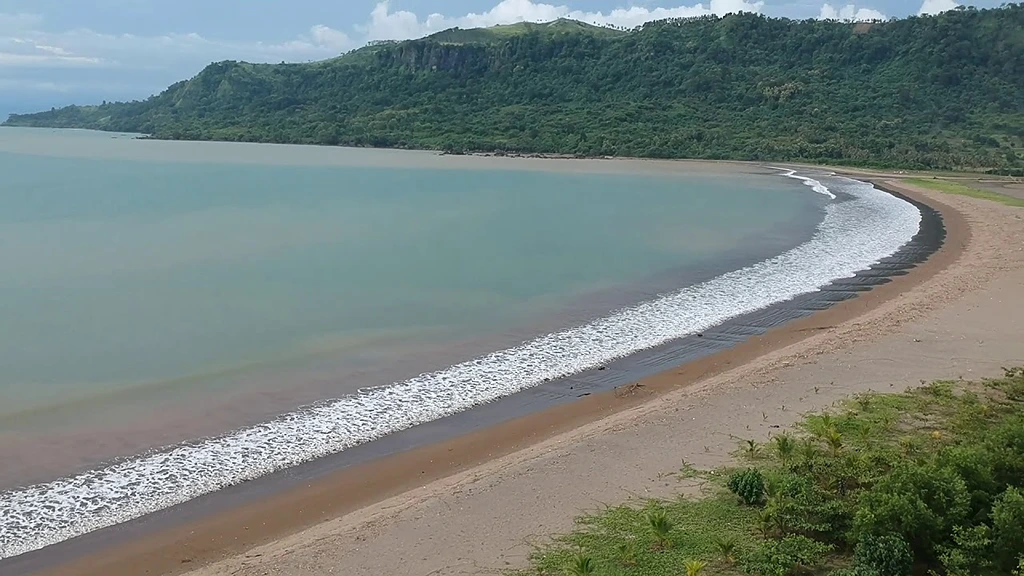 Start the second day by watching the sunrise at Palangpang Beach. This beach can be reached by car in just two minutes. It is only 850 meters from the Vanada Bugeul. Spend the morning here by jogging and fishing. Try to buy fresh fish from the local fish auction around there as well. Capture the moment of visiting Palangpang Beach by taking pictures at the Ciletuh Geopark Monument standing there.
09.00-12.00
Kunti Island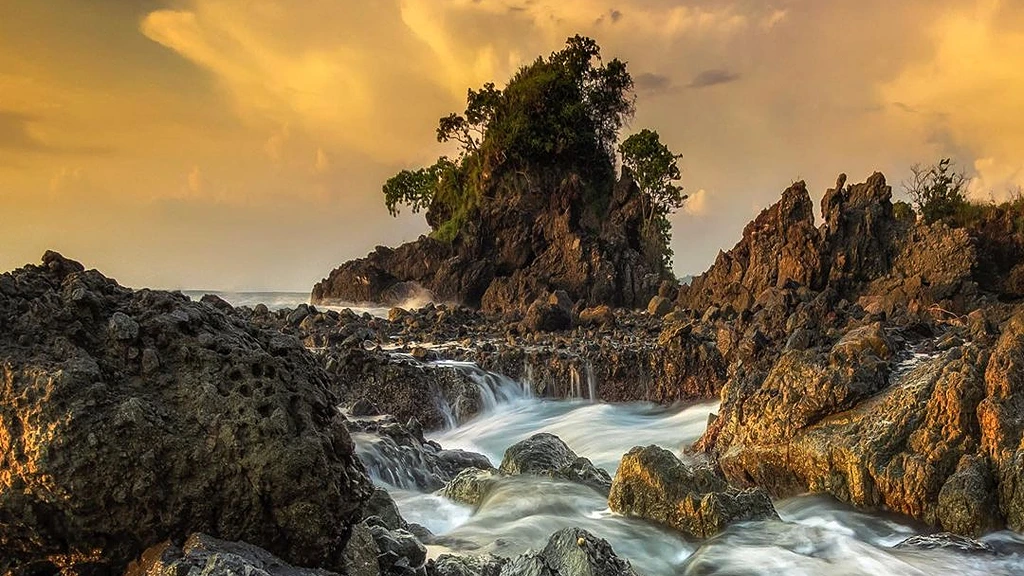 Cross Kunti Island by boat that can be rented in the Ciwaru area. Arriving at Kunti Island, walk by the beach to enjoy the dazzling white sand and rocks that emerge from the sand. Also explore the cave that is not so deep but big enough to enter. Some exotic birds sometimes can be seen perching on some of the nearby trees.
12.00 – 14.00
Kunti Island – Ujung Genteng Beach
Enjoy a variety of interesting culinary options along the way from Kunti Island to Ujung Genteng Beach. The distance between the two is 34.9 kilometers and takes time about 1 hour 41 minutes. Visit Kedai Uncle Gober to try chicken penyet green chili and meatball noodles. Another dining option is Warung Kang Asep Nu Pang Kasepna. Try the grilled fish, sap rib soup, fried chicken, and liwet rice here. There are also delicious combrang / honje sauce and cikur sauce which is equipped with Japanese papaya.
14.30 – 16.00
Ujung Genteng Beach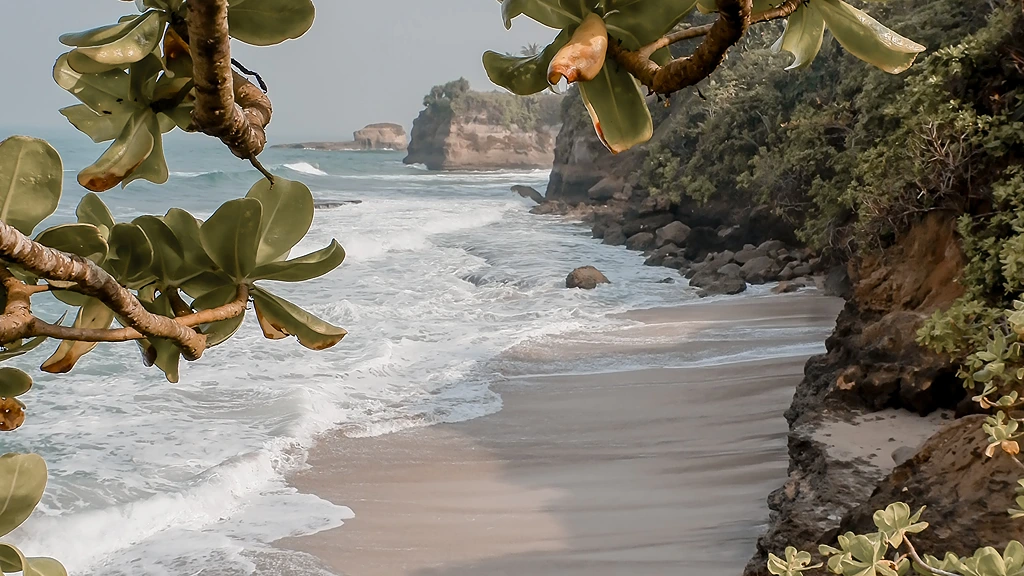 This sloping beach is located in Gunung Batu Village, Ciracap District. Spend the afternoon by playing in the water or surfing here. The waves here are quite calm, but visitors are still advised to be careful. Continue the journey to the historic ruins of the Dutch heritage to take pictures. This beach has a calm atmosphere because it is located far from the crowds.
16.30 – 18.00
Teletubbies Hill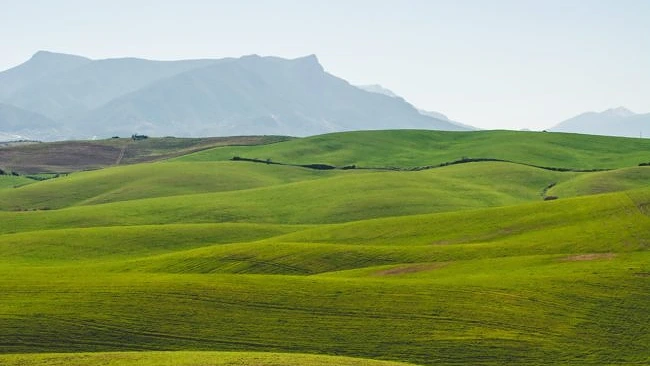 Enjoy the last day of road trip by sitting on the green hills, namely Teletubbies Hill. You can also enjoy a small lake with clear water there. This tourist spot, which is located on Jalan Ujung Genteng, Ciracap District, Sukabumi Regency, can be entered directly by cars or motorcycles. This location is suitable for campervans.
What place do you most want to visit during a road trip to Geopark Ciletuh? Share what you think in the comments section below.