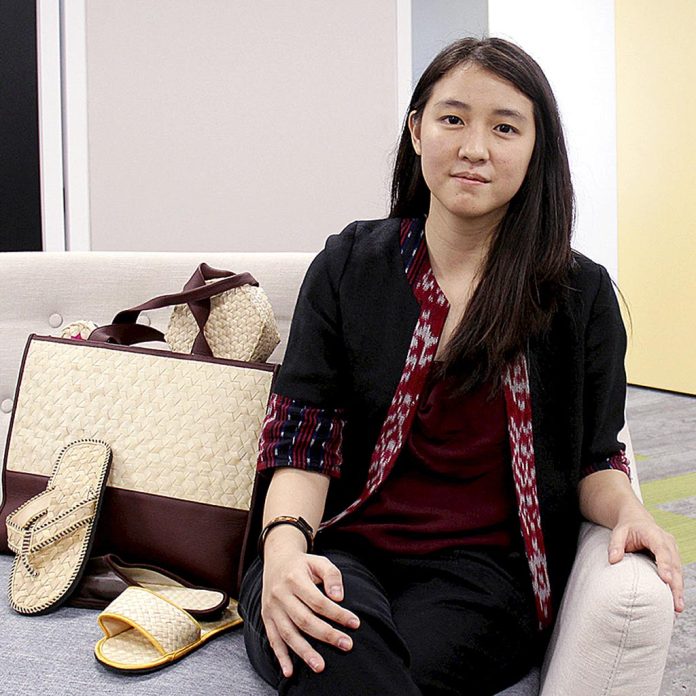 Indoindians Newsmakers – A series of online interviews with newsmakers in Indonesia
In-depth, insightful and candid conversations with people in Indonesia from all walks of life. Life, ideas, stories, inspiration, motivation, success and more…a new initiative to connect and share.
Azalea Ayuningtyas, Co-founder and CEO of Du Anyam, in conversation with host Jyoti Chawla.
Du Anyam is a social enterprise that connects artisan with the market to empower women, promote culture, and improve livelihoods in rural Indonesia.
During her master program at the Harvard School of Public Health (HSPH), she learned about the concept of social enterprise while participating in a joint class with the Harvard Business School where she consulted for a Cambodian social enterprise. Prior to leading Du'Anyam, Azalea has worked for Simon-Kucher, a global strategy consulting firm in Boston, as well as for Stem Cell and Cancer Institute (SCI) by Kalbe Farma and Johnson & Johnson Medical Indonesia. Her day-to-day contribution in Du Anyam covered all aspects of operations, production, finance, and HR, as well as stakeholder and public relations.
Today, Du Anyam works with over 1,200 women, improving their income by 40%. Du Anyam serves over 400 hotels and corporates clients and was selected as the only craft-based company to be the official merchandiser of ASIAN GAMES 2018. Du Anyam has also worked with Badan Restorasi Gambut and UN OPS to rejuvenate Purun craft industry in an effort to incentivize the replantation and preservation of Purun plants which help restore the Peatland health