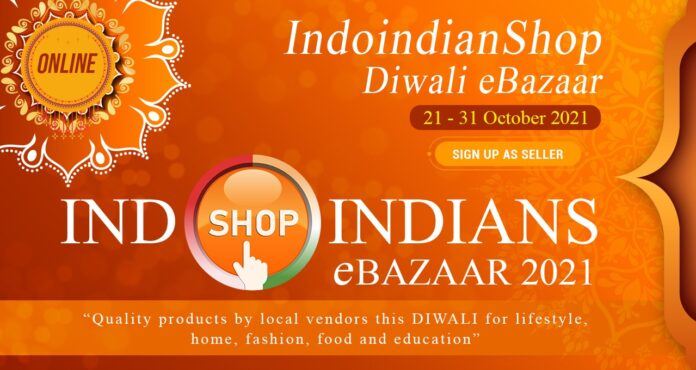 Indoindians Weekly Newsletter: Sign Up as Seller IndoindianShop Diwali eBazaar 2021
Jai Mata Di Friends,
Wishing you all a very happy festive month ahead starting with Navratri and Durga Puja. With COVID infections decreasing in Indonesia, everyone is in an upbeat mood. It would be wise to continue with health and safety protocols.
Drumrollllll…..IndoindianShop Online Diwali eBazaar
Thursday 21st Oct – Sunday 31st Oct
10 days Diwali ebazaar to showcase, promote and buy/sell products and services at www.indoindianshop.com
For more details visit bit.ly/diwali-jkt
Lots of informative articles on:
– IndoindianShop eBazaar FAQs
– Navratri Vrat ka Khana
– Weight Loss Tips for Navratri
– Navratri diet plan by Geeta Seth
– Healthy nutritious for Navratri
– The story of Goddess Durga
– How to make Sandesh
We are starting a new Indoindians Telegram group for community communication and support. To join use this link >> bit.ly/t-indoindians
Warm regards,
Indoindians Team
WA/T: +6282210008272
Indoindians Weekly Newsletter: Sign Up as Seller IndoindianShop Diwali eBazaar 2021