Hopping from Terminal 3 to Terminal 2 (and vice versa) at Soekarno-Hatta International Airport is now easier and faster with Skytrain.
The Soekarno-Hatta International Airport Skytrain was officially launched on September 17th 2017. The launching of the Skytrain followed the tourism minister's regulation No. KO 841, year 2017 on Special Train Operational Permit for PT Angkasa Pura II (Persero). The train serves passengers who wish to travel from Terminal 3 to Terminal 2 and vice versa.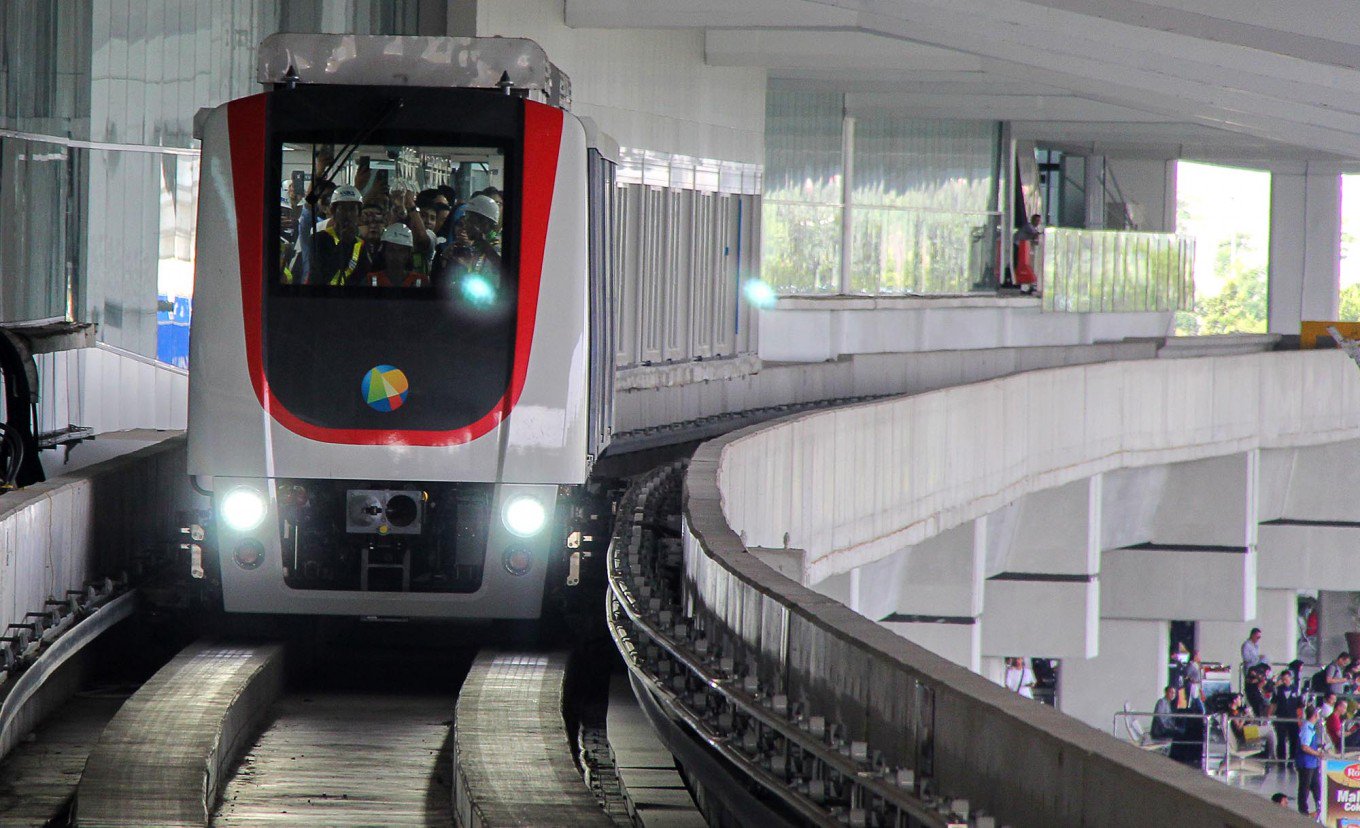 Previously, the Skytrain operated only for two hours at three separate times: 7.00 am to 9.00 am; 12.00 pm to 2.00 pm; and 5.00 pm to 7.00 pm. There are currently two trains operating, and they can accommodate up to 176 passengers. The Skytrain service is free of charge.
Read also: Upcoming Rapid Public Transportation in Jakarta, MRT and LRT
However on Wednesday (10/4), Yado Yarismano, spokesman of Soekarno-Hatta airport operator PT Angkasa Pura stated that the frequency of skytrain has been doubled. There is an additional operation from six trips in two hours now to 12 hours.
Angkasa Pura II's electronic and mechanical engineering vice president M. Putra Pariadi said the sky train's operational hours would be increased gradually. In the future it is expected to operate for 24 hours and accommodate more passengers. The speed would also be raised from 30 km/hour to 60 km/hour.
Skytrain is the first unmanned mode of transportation in Indonesia that uses automated guideway transit system. However for the first six months of operation the train will be operated by a set of crew. The Skytrain helps travelers who have connecting flights departing from Terminal 2.
Currently, there are two train shelters in Terminal 2 and Terminal 3 Soekarno-Hatta Airport. If you depart from Terminal 3, you can go to the 1st floor where the shelter is located. 1st floor is located between Ground Floor and 2nd floor. The shelter is equipped with comfortable chairs, charging stations, and a minimarket.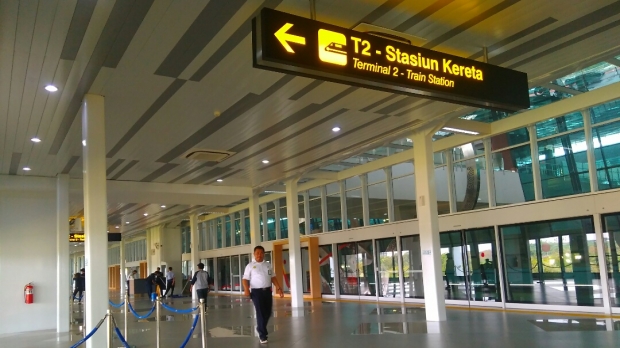 Skytrain schedule is also displayed in a few announcement boards. Across the platform there is also a help booth to help travelers with Skytrain info or other travel inquiries.
When the Skytrain arrives, travelers can board to the train. You are not allowed to bring trolley to the train, but don't worry; airport helpers are ready to assist you. The seats inside the train are provided for passengers with disability, pregnant women, and older adults.
Upon arrival in Terminal 2 shelter, travelers can enter the terminal and proceed to the gate. One trip from Terminal 3 to Terminal 2 will take around 3-7 minutes. It's fast and easy, isn't it?
The next development stage for Skytrain is to connect Terminal 3, Terminal 2, airport train station and Terminal 1 with dual tracks, with a total length of 3,050 meters. The headway is set to every five minutes with the total travel duration of seven minutes when the Skytrain is in full operation.