Everyone, both men and women, need healthy, clean, and glowing skin. Unfortunately our lifestyle and skincare products we use sometimes aren't enough to keep our skin healthy. Not to mention the aging process that will bring unwanted changes to our skin.
The most common skin problems are acne, dry skin, dark spots, acne scars, even pigmentation. Of course, you can't solve our skin problems with only drugstore products. You need extra treatments and skin products to solve your skin problem and keep it healthy.
That is why skin treatments at beauty clinics is one of the best ways to keep your skin healthy, with extra care from professional dermatologists and beauticians. They will examine your skin problem carefully and they will prescribe skin products that will suit your skin condition. It will be more expensive than getting mass products at drugstores, but the result will be better.
In Jakarta, there are many beauty clinics that provide many skin treatments and consultations. At these clinics you also can get other beauty and body treatments such as hair treatment, slimming, dental treatment, and brows or lips embroidery. These places also great choices if you want to spend your weekend and pamper yourself.
Here are our recommendations of beauty clinics in Jakarta:
The Aesthetic Skin & Dental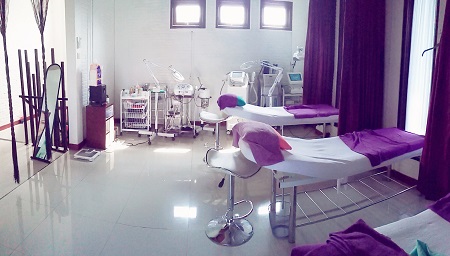 For skin and dental treatments, you can trust it to The Aesthetic Dental and Skin Clinic. All the treatments are handled by professional and experienced doctors and therapists. The most recommended treatment is Vampire Facial, which aims to stimulate collagen production in the lower layers of the skin and rejuvenating the skin as well as solving skin problems such as acne scars and large skin pores. After getting this treatment you will get softer, younger, and healthier skin.
Address:
The Aesthetic Skin & Dental Clinic
Jalan Warung Jati Timur (Haji Samali) No 57 Pejaten Barat, Pasar Minggu, South Jakarta
Phone +62-17991651
The Aesthetic Beauty Salon and Skin Clinic
Jalan Padjajaran No 37B, Pamulang (next to JNE), South Tangerang
Phone +62-8811028267
D'Aesthetic Skin Clinic
Jalan Moh Kahfi 1 No 2 Ciganjur, Jagakarsa, South Jakarta
Phone +62-194250963
Website http://www.aestheticdentalskin.com/
Dr Olivia Ong Beauty Clinic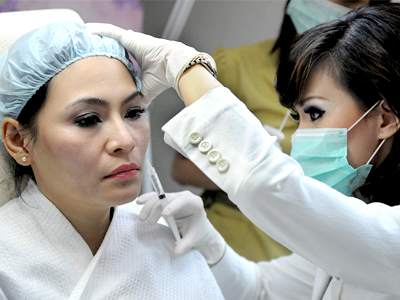 This beauty clinic has been long acknowledged as the best anti-aging clinic in Jakarta. You can get non-surgical procedures in this clinic with affordable prices and short recovery time. At this clinic, you can get various skin and beauty treatments such as botox injection, fillers, anti-oxidant infusion, beauty and weight control, and peeling & skincare. Dr. Olivia brings a commitment to perform the art of science of aesthetic medicine to its highest degree concentrating exclusively on non surgical procedures to improve the face skin and anti-aging.
Address:
Jakarta Aesthetic Clinic, Jalan Gunawarman No 11 Kebayoran Baru, South Jakarta
Phone +62-172793150 / 72793151
Email drolivia@droliviaong.com
Website http://www.droliviaong.com/
Etvouse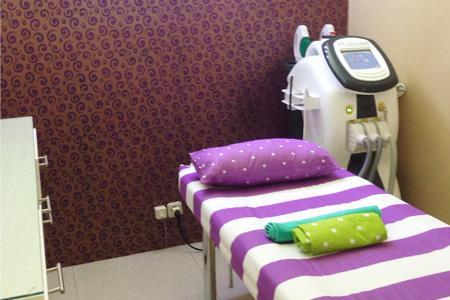 Etvouse is the solution for you who want to have overall beauty and health but don't have much free time to do treatments. At Etvouse, you can get fast, easy, and safety beauty treatments using sophisticated methods and equipments. The E-Light System technology at Etvouse will help you to solve beauty problems such as hair removal, skin rejuvenation, wrinkle problems, pore tightening, tattoo removal, and weight loss.
Address:
Jalan Swadarma Raya No 38 Srengseng, Kembangan, West Jakarta
Phone +62-158900489 ext 201
Website http://etvouse.com/
MIRACLE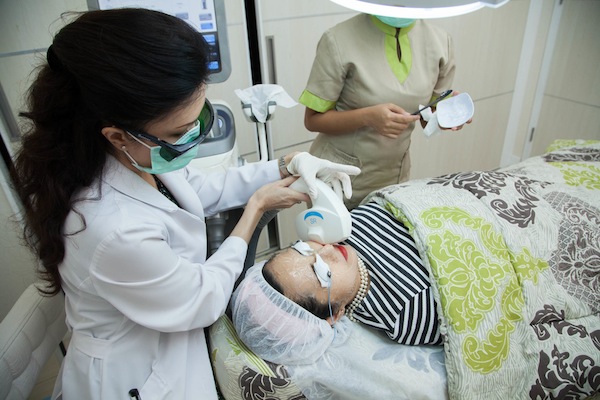 Established since 1986, MIRACLE has been long known as one of the trusted and advanced aesthetic clinic in Indonesia. At this clinic you can get various skin treatments such as acne treatments, pigmentation treatments, tightening, and rejuvenating treatments. The solutions offered at MIRACLE are combination of cream rotations, medical care from professional doctors, and aesthetic treatments from experienced beauty therapist with high sense of art and advanced aesthetic technologies.
Address:
Website www.miracle-clinic.com
Natasha Skin Care Center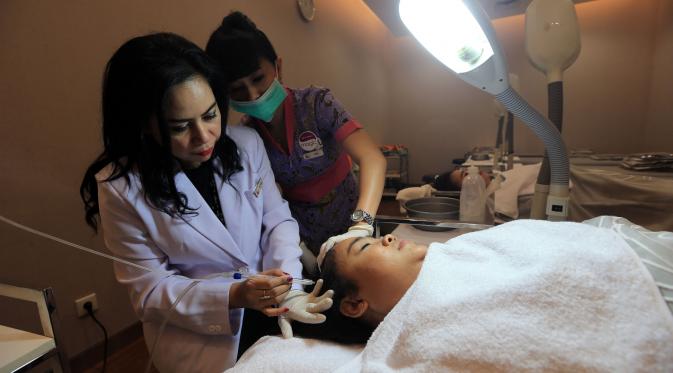 Natasha Skin Care Center is probably one of the most favorite beauty clinics among Indonesians. Natasha Skin Care Center combines most advanced technologies in skin treatments and professional staffs, all ready to help you to get your desired skin. There are many treatments offered at Natasha, such as Natasha Laser Dual Yellow (for removing moles or birthmarks), Natasha Laser CO2 (for skintag removing), Natasha Laser Peel (pore tightening), Natasha Photodinamic Therapy Blue (to remove acne bacteria), and many more.
Address:
Senayan City L-05, Jalan Asia Afrika No 19, Central Jakarta
Phone +62-2172782340
Kuningan City Mall 1st floor, Jalan Prof Dr Satrio, South Jakarta
Phone +62-2130480790
Mall Taman Anggrek Lat 1, Jalan Letjend S Parman West Jakarta
Phone +62-215609760
Jalan Wijaya 11 No 48, Melawai, Kebayoran Baru, South Jakarta
Phone +62-217207924
Website http://www.natasha-skin.com/
Seoul Medical Clinic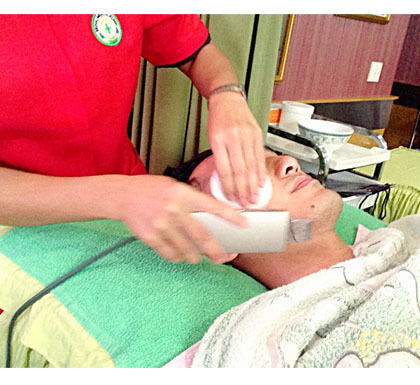 Do you ever wish to have flawless, glowing skin like South Korean celebrities? You can get the look you want at Seoul Medical Clinic. Although many of the patients are Korean expatriates, the doctors and beauticians are Indonesian. At Seoul Medical Clinic you can get various treatments such as acupuncture, facial, or vitamin injection. The recommended procedure at Seoul Medical Clinic is Lifting Silky Facial. Unlike other facials that using needles, Lifting Silky Facial use small blackhead-extractor so it will not leave scars. Many Indonesian celebrities get their routine treatment at this clinic.
Address:
Jalan Kapten Tendean No 7, Mampang Prapatan, South Jakarta
Phone +62-17991333
Emily Beauty Center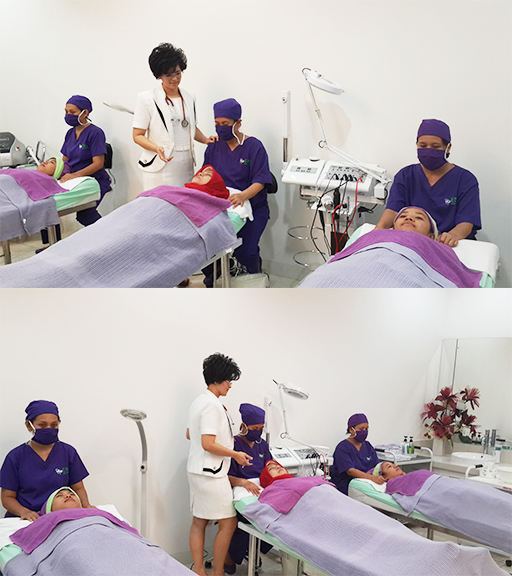 Dr Emilia Kasturi Lukito, founder of Emily Beauty Center (EBC) is an experienced medical consultant in several leading beauty clinic in Jakarta. Her experiences were the reason behind EBC, beauty clinic specializing in face, skin, and body treatments. One of the recommended treatments at EBC is Laser Fractional CO2, a facial skin treatment, using laser beam that can permeate into the deepest layer of our skin. This treatment can solve skin problems such as acne scars, face wrinkles, tightening facial pores, remove warts and rejuvenate the skin.
Address:
Jalan Camar Block CC No 15 Cipinang Indah II, East Jakarta
Phone +62-18628101 / +62-8179988322 
Website: http://www.emilybeautycenter.com/home
The Rania Med & Spa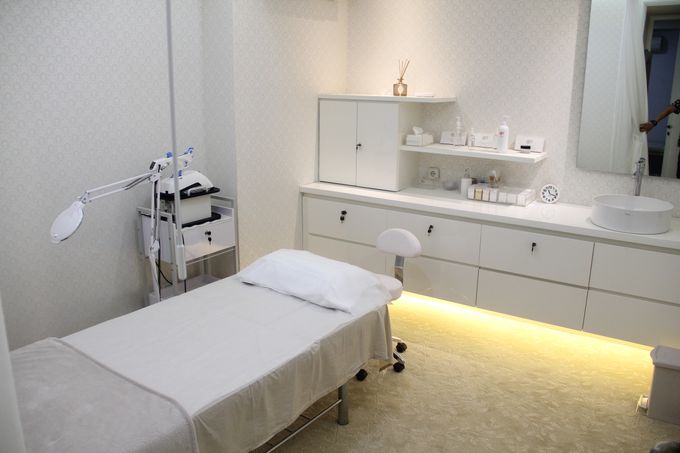 To overcome the problem of acne, The Rania Med & Spa is a clinic choice is worth a try. Unlike beauty clinics in general, which only focus on acne scars or reduce acne alone, this clinic is actually overcome by starting from the root of the problem of acne. Actions against acne are also adjusted to the type of skin, whether oily, dry, or combination. Directly handled by Dr. Jonathan Anindita, M.Biomed (AAM), the pimples will not be squeezed, but the skin will be inserted into the serum which serves to calm the pimples. Other than that, you can choose other treatments from skin rejuvenation to Detox Facial.
Address:
Jl. Gunawarman No.42, Kebayoran Baru, Jakarta Selatan
Phone +62-172789002
Jakarta Aesthetic Centre (JAC)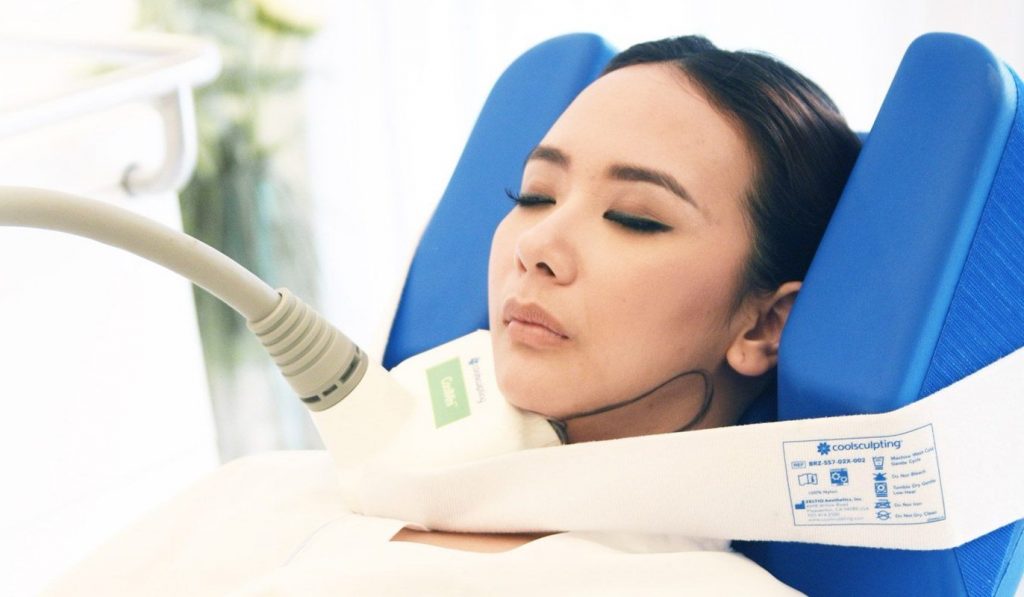 JAC is one of the most prestigious skin clinic in Jakarta, for the fact that its treatments has won many international awards. Established by Dr. Olivia Ong, it received an international award in the form of 2nd place for the most ultherapy patients in the Asia Pacific category B after Hong Kong and 1st Winner in 2018 "Ultherapy Award" at the 2018 Golden Record Awards annual event from Merz Aesthetics in Bangkok, Thailand. This proves the Ultherapy treatment (a non-surgical skin tightening treatment procedure using the Micro Focus Ultrasound wave), botox, and filler in this clinic is very popular and trusted. It also won the 'Best Skin Tightening Treatment' from New Beauty's Annual Beauty Choice Awards and accepted the Beauty Trophy for 'Best Energy-Based Device 2017' from AMEC (Anti-aging Medicine European Congress).
Address:
Website https://jakartaaestheticclinic.co.id/
Nurtura Aesthetic and Wellness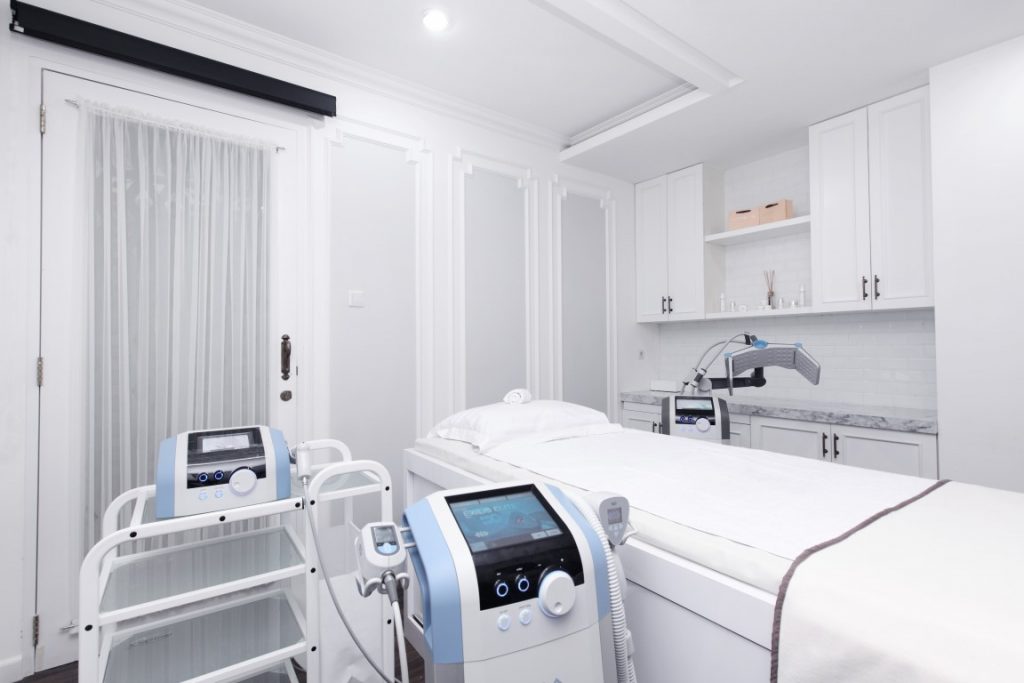 Nurtura Aesthetic and Wellness is built with the concept of One Stop Beauty and Lifestyle Experience. For facial treatments 'which are not just facials', this clinic provides Nurtura Advanced Facial treatments that can be tailored to your skin needs: Balancing (normal skin), Calming (sensitive skin) Age Reversal (aging, wrinkle, and dry skin) and Active Serum ( acne, pores, oily skin). Nurtura uses a range of products made from natural ingredients with a refreshing aroma therapy. When patients have facials at Nurtura, we are taking care of our skin and at the same time relaxing which makes the body and mind calm.
Address:
3rd Floor, Al-Jazeerah Signature, Jalan Johor, No. 8, Menteng, Jakarta Pusat
E-mail info@nurtura.id
Phone +62-82111924982, +62-131907599
Website: http://nurtura.id/
EUROSKINLAB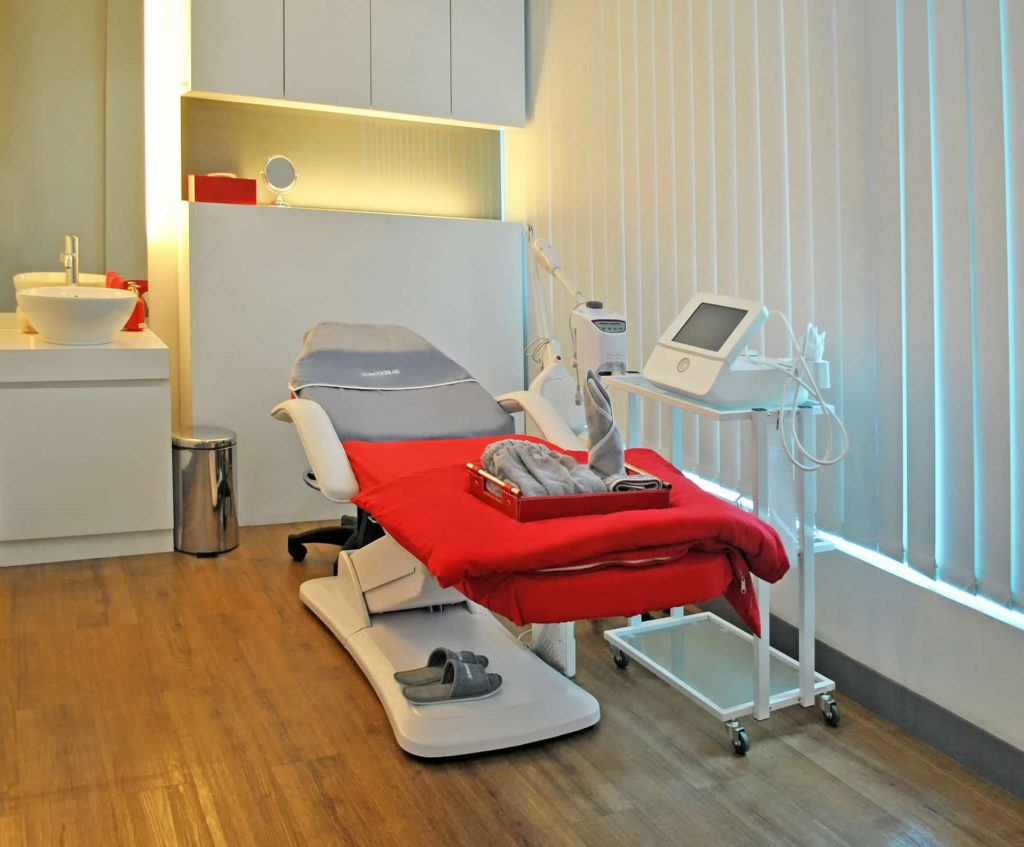 Want botox but are afraid of syringes? EUROSKINLAB offers botox without injections called IBFT (Interdermal Botox Facial Therapy) which uses botox and high-quality serums. Botox and serum mixtures (selected according to face needs) will be put into the skin with a DermaElectropation machine (not laser light). For results similar to botox injections (tight skin, reduced wrinkles, shrinking pores), 6 times the IBFT treatment needs to be done, with an interval of 1 week.
Address:
Komplek Bukit Gading Indah, Kelapa Gading, Jakarta Utara
Phone +62-214513624
Jl. Iskandarsyah Raya No. 97, Kebayoran Baru
Phone +62-217226466
Komplek Sentra Niaga, Puri Indah
Phone +62-2158301458
Komplek Galeri Niaga Mediterania II, Pantai Indah Utara II, PIK
Phone  +62-215880492
Bukit Darmo Boulevard 10 CC, Surabaya Barat
Phone +62-317346243
Jl. Raya Kertajaya Indah I No. 65, Surabaya Timur
Phone +62-315991970
Jl Perintis Kemerdekaan, Komplek Jati Junction
Phone +62-6180501258
Website: http://euroskinlab.com/
Skinthestic
Peeling needs to be done regularly to accelerate skin rejuvenation. Now, Skinthestic presents Aqua Peel treatment which utilizes microdermabrasion using aquadest, a kind of ampule which contains sterilized water and is infused with a device called aquaclean. If this treatment is routinely carried out, the the skin will certainly look naturally brighter and becomes more supple.
Address:
Jl. Erlangga IV No.1, Selong, Kebayoran Baru, Jakarta Selatan
Phone +62-217257819
Skinda Asia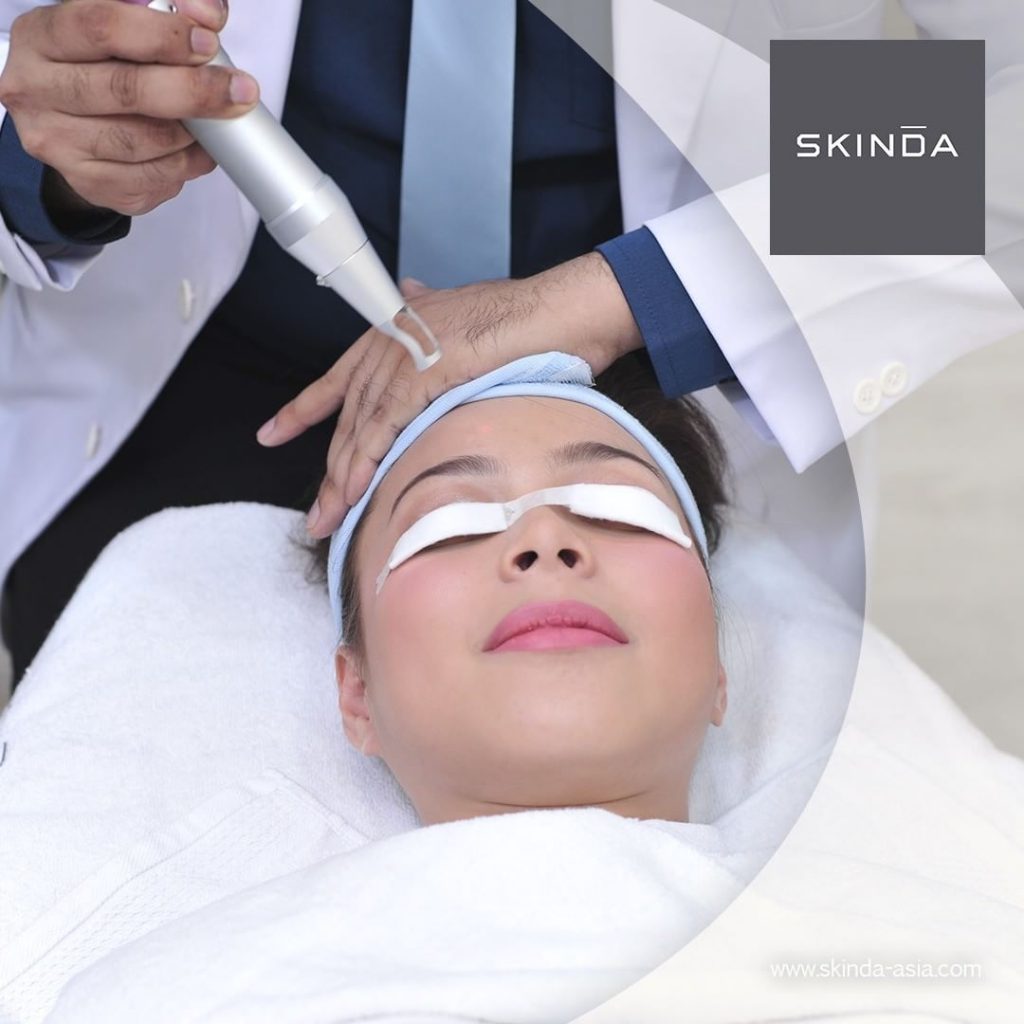 Do you want to have healthy and smooth skin like Korean women do? You can achieve that by going to Skinda Asia, a South Korean beauty clinic in Jakarta. Achieving the skin of Korean women will not be an unfulfilled dream because it can be done in Jakarta, similar to how it is done in Korea. Patients can choose between a variety of beauty treatments that targets scars, acne and hyperpigmentation. Dr. Lee Kyung Real, a specialist dermatologist also supervises here to maintain the quality care at this clinic.
Address:
POLARIS Cryotherapy Centre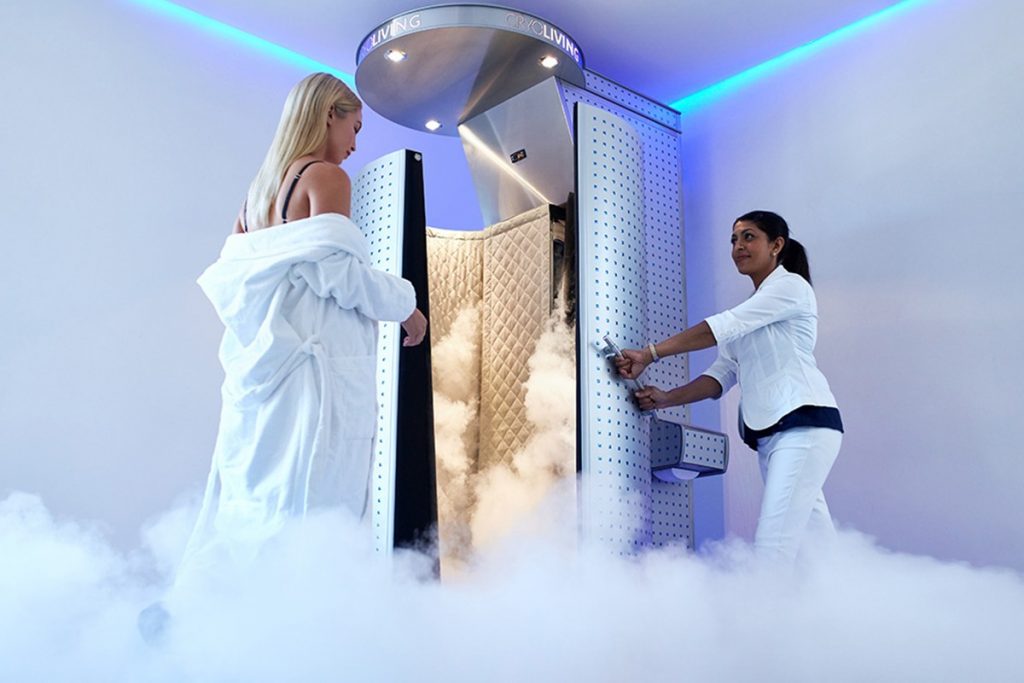 Cryotherapy, a treatment that is very popular with Hollywood celebrities like Demi Moore, Jessica Biel, Justin Timberlake, Jennifer Aniston, and Lindsay Lohan can finally be obtained in Jakarta, more precisely at POLARIS Cryotherapy Center. Cryotherapy is a beauty therapy that uses cold nitrogen gas below zero degrees Celsius. The process, the skin is frozen in 3 minutes. By freezing the skin of the face or body, blood vessels become dilated, so more oxygen enters the cell. Some benefits include shedding toxins in the body, accelerating cell regeneration, relieving pain, stimulating collagen production, treating acne and losing weight.
Address:
Jl. Gunawarman No. 16, Kebayoran Baru, Jakarta Selatan
Phone +62-2172787110, +62-87876003789
Email info@polaris.id
Website: https://www.polaris.id/