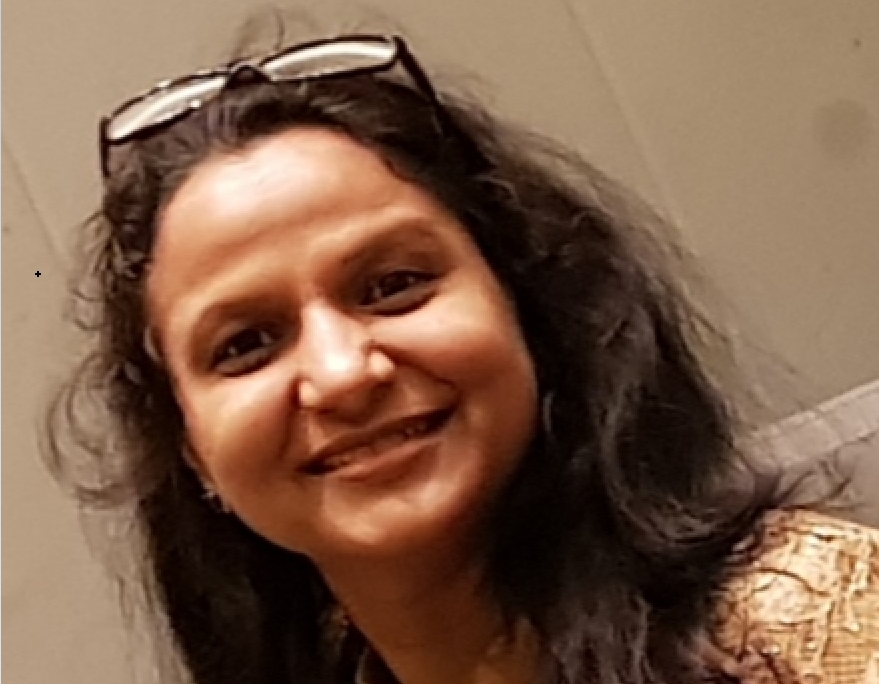 Sharifa Shedat is a 25-year-old woman from the small village of Bhimsar in the state of Gujarat, India. She dropped out of school when she was in fourth grade, to assist her family with various household chores.
Her mundane day-to-day activities changed in 2012 when a community radio station was launched in her village to help residents communicate with one another to discuss community issues and problems. A station manager approached her and asked her whether she would be willing to work on a program specifically designed to address local women's issues.
She said she was made aware that not only would the job help her earn money, it would also provide her with technical training and equip her with skills that would be useful to empower herself financially.
"I always had an inferiority complex. I was not educated to deal with this high-tech world, but I took up this opportunity and challenge to work hard and learn as much as I could to handle this medium," she said, adding that the radio manager then introduced her to technical gadgets like computers, cables, laptops, recording devices, data transfer as well as Hindi and Gujarati language skills.
She said that upon mastering these skills and empowering herself through her community radio work, she became a role model for other young girls in her village who aspired to study and get a job. She added that the job helped her become reliant and gave her an identity as someone who was broadcasting her community's problems while talking to government officials and authorities to solve them.
Shedat is one of the main focuses for scholar Mital Makrand's new book titled Radio for Development: by, of and for the Community (Global History of Radio and Selective Case Studies from western India), which is based on her Ph.D thesis. The book, which was published by Flamingo Publications in Ahmedabad, India, is a qualitative study exploring the role of community radio in empowering people, especially those who are marginalized and underprivileged, in western India.
Makrand — who is presently living in Jakarta because her spouse Makrand Shukla is the director of the Jawaharlal Nehru Indian Cultural Centre (JNICC) — earned her doctorate from Gujarat University's department of communication and journalism. Besides being a university lecturer, she has also been working as a media practitioner for the last 15 years, having experience in print media, radio and television, as well as being experienced in both the editorial and advertisement aspects of the operations.
She said she became particularly interested in the role that broadcasting played in educating the public.
"After studying mass communication, I became aware that the major goal of broadcasting is to inform, make aware and educate the public," she told The Jakarta Post in a recent interview in Jakarta.
She explained that she became aware that different types of radio stations have their own limitations in carrying out the public education function.
She said privately-owned radio stations in India, for example, were not allowed to broadcast their news independently and were only allowed to rebroadcast news from government radio stations. She added that the private radio stations focused typically more on entertainment content, such as playing songs or broadcasting standup comedy.
"This is why, the broadcasting sector has to rely on public or government-run radio stations to perform the public education function, such as informing listeners about various government schemes or programs," she said.
She added that India had geographical and linguistic barriers that made information from frequency modulated (FM) radios inaccessible to a lot of people.
"FM radio has limited frequency — it can only reach listeners within a radius of a maximum of 30 kilometers — and India is a geographically vast country. Furthermore, the government-run radio stations broadcast their news in Hindi only, focusing on central issues; while people in several regions of India speak their own languages or dialects and don't understand Hindi; they also have very specific local issues," she explained.
"In India, the provincial language roots are very strong; the application of national language is not as successful there as it has been in Indonesia," she added.
This is where community radio contributes to the empowerment of local societies. Typically established by government-sanctioned NGOs and educational institutions, these community radio stations follow a non-profit business model. The stations also thrive on the involvement of local volunteers such as Sharifa Shedat who works as an announcer and reporter.
Beneficial medium
Makrand said radio was a beneficial medium for individuals living in rural settings as, besides being a low-cost medium, it also allowed parallel engagement: for instance, farmers could still listen to the radio while engaging in their day-to-day activities.
By speaking the local community's language or dialect, broadcasters could also engage listeners deeper by making them feel that they were being well-represented by someone who understood their language, she added.
Furthermore, community radio stations also helped address specific community problems due to differences in geographical characteristics, she said. For instance, Rajashtan is a desert area with dry land, where water availability becomes a major issue. Gujarat, meanwhile, is a fertile agricultural area, where a number of farming issues may ensue.
"Perhaps some areas have no drainage system, some still don't have home toilets or proper water sanitation," Makrand added.
To solve these communal problems effectively, community radio stations also applied two-way engagement instead of just a one-way communication used by conventional radios, she said. Makrand added that this two-way communication was enabled by the relatively small community unit in which these radios operated.
"These community radio stations conducted regular announcements, for example: our water supply has been disrupted, let's meet up at 9 p.m. in the village hall to discuss this. After conducting a community meeting, they would typically call the local administration to address their issues," she said, illustrating how community radio stations help solve local problems.
The stations also kept their audiences abreast of the latest developments of a particular issue, Makrand added.
"They conduct follow-up announcements, such as: water supply has been disrupted because the pipeline is broken. The local administration representative said it would be repaired within two days. Tomorrow at 9 a.m. the administration would send a water tank for you to source your water," she explained, adding that this was how the stations built a strong platform connecting citizens and bureaucrats.
The influence of community radio stations can also reach national level.
"These stations support local handicraft products to reach a bigger market segment. The local radio also lets the local administration know about the community's local problems; the local administration would later present these issues to the central government to be solved," Makrand said.
She added that she would be interested in conducting a study on the role of community radio in Indonesia.
"I would sometimes listen to Virgin Radio Jakarta or Hot FM […] their major focus is entertainment, no different from FM radio stations in India's metropolitan cities. The distinct feature [of Indonesian radio] is the call to prayer that is broadcasted at specific times, showing the nation's discipline in their religious practices," she said.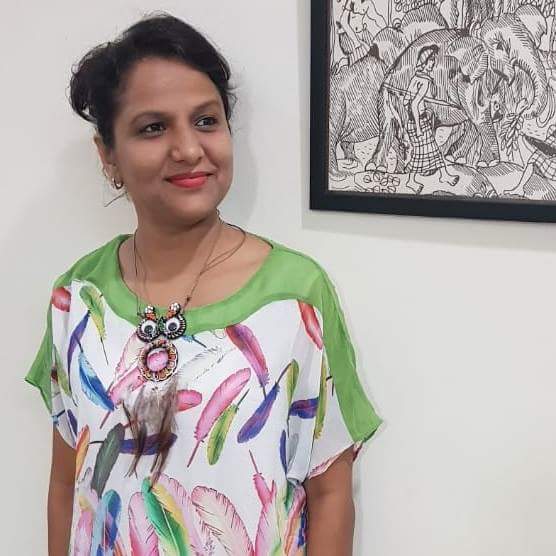 Dr.Mital Makrand
Work always wins
Phone: +62-81513801981(Indonesia)
Facebook: https://www.facebook.com/0707mital2
Source: The Jakarta Post