Everyone, both men and women, need healthy, clean, and glowing skin. Unfortunately our lifestyle and skincare products we use sometimes aren't enough to keep our skin healthy. Not to mention the aging process that will create some changes on our skin.
The most common skin problems are acne, dry skin, dark spots, acne scars, even pigmentation. Of course, you can't solve our skin problems with only drugstore products. You need extra treatments and skin products to solve your skin problem and keep it healthy.
That is why, getting skin treatments from beauty clinics is one of the best choices to keep your skin healthy. At beauty clinic, you will get extra care from professional dermatologists and beauticians. They will examine your skin problem carefully and they will prescribe skin products that will suit your skin condition. It will be more expensive than getting mass products at drugstores, but the result will be better.
In Jakarta, there are many beauty clinics that provide many skin treatments and consultations. At these clinics you also can get other beauty and body treatments such as hair treatment, slimming, dental treatment, and brows or lips embroidery. These places also great choices if you want to spend your weekend and pamper yourself.
Here is our recommendation of beauty clinics in Jakarta:
The Aesthetic Skin & Dental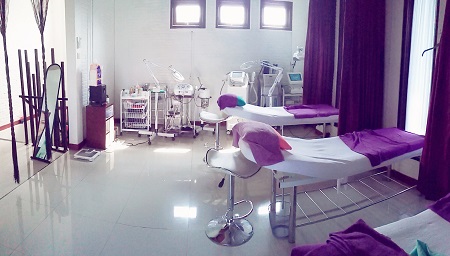 For skin and dental treatments, you can trust it to The Aesthetic Dental and Skin Clinic. All the treatments are handled by professional and experienced doctors and therapists. The most recommended treatment is Vampire Facial, which aims to stimulate collagen production in the lower layers of the skin and rejuvenating the skin as well as solving skin problems such as acne scars and large skin pores. After getting this treatment you will get softer, younger, and healthier skin.
Address:
The Aesthetic Skin & Dental Clinic
Jalan Warung Jati Timur (Haji Samali) No 57 Pejaten Barat, Pasar Minggu, South Jakarta
Phone 021-7991651
The Aesthetic Beauty Salon and Skin Clinic
Jalan Padjajaran No 37B, Pamulang (next to JNE), South Tangerang
Phone 08811028267
D'Aesthetic Skin Clinic
Jalan Moh Kahfi 1 No 2 Ciganjur, Jagakarsa, South Jakarta
Phone 021-94250963
Website http://www.aestheticdentalskin.com/
Dr Olivia Ong Beauty Clinic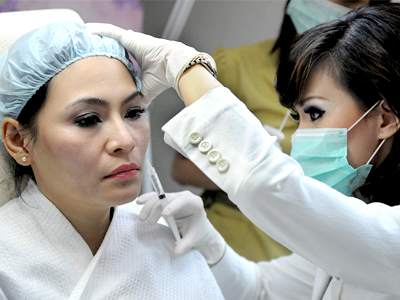 This beauty clinic has been long acknowledged as the best anti-aging clinic in Jakarta. You can get non-surgical procedures in this clinic with affordable prices and short recovery time. At this clinic, you can get various skin and beauty treatments such as botox injection, fillers, anti-oxidant infusion, beauty and weight control, and peeling & skincare. Dr. Olivia brings a commitment to perform the art of science of aesthetic medicine to its highest degree concentrating exclusively on non surgical procedures to improve the face skin and anti-aging.
Address:
Jakarta Aesthetic Clinic, Jalan Gunawarman No 11 Kebayoran Baru, South Jakarta
Phone 021-72793150 / 72793151
Email [email protected]
Website http://www.droliviaong.com/
Etvouse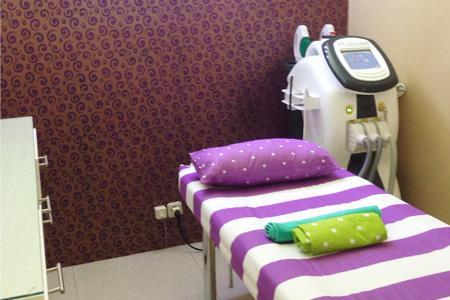 Etvouse is the solution for you who want to have overall beauty and health but don't have much free time to do treatments. At Etvouse, you can get fast, easy, and safety beauty treatments using sophisticated methods and equipments. The E-Light System technology at Etvouse will help you to solve beauty problems such as hair removal, skin rejuvenation, wrinkle problems, pore tightening, tattoo removal, and weight loss.
Address:
Jalan Swadarma Raya No 38 Srengseng, Kembangan, West Jakarta
Phone 021-58900489 ext 201
Website http://etvouse.com/
MIRACLE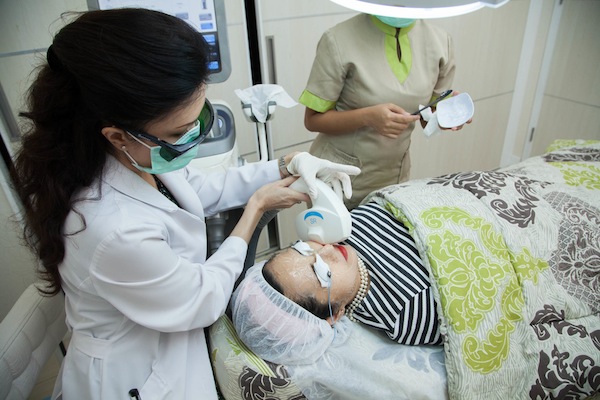 Established since 1986, MIRACLE has been long known as one of the trusted and advanced aesthetic clinic in Indonesia. At this clinic you can get various skin treatments such as acne treatments, pigmentation treatments, tightening, and rejuvenating treatments. The solutions offered at MIRACLE are combination of cream program, medical care from professional doctors, and aesthetic treatments from experienced beauty therapist with high sense of art and advanced aesthetic technologies.
Address:
Jalan Kemang Raya No 19A, South Jakarta
Phone 021-7191010 / 7191305
Email

[email protected]

Mall Taman Anggrek, 1st floor Block 16A, Jalan Letjen S Parman Kav 21 West Jakarta
Phone 021-5639266 / 5639197
Email

[email protected]

Boulevard Raya Block WA II No 1-2 Kelapa Gading, North Jakarta
Phone 021-45848898 / 45858858
Email

[email protected]


Website www.miracle-clinic.com
Natasha Skin Care Center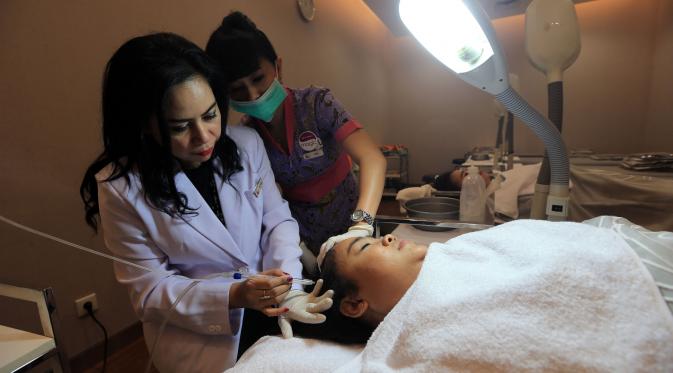 Natasha Skin Care Center is probably one of the most favorite beauty clinics among Indonesians. Natasha Skin Care Center combines most advanced technologies in skin treatments and professional staffs, all ready to help you to get your desired skin. There are many treatments offered at Natasha, such as Natasha Laser Dual Yellow (for removing moles or birthmarks), Natasha Laser CO2 (for skintag removing), Natasha Laser Peel (pore tightening), Natasha Photodinamic Therapy Blue (to remove acne bacteria), and many more.
Address:
Senayan City L-05, Jalan Asia Afrika No 19, Central Jakarta
Phone 021-72782340
Kuningan City Mall 1st floor, Jalan Prof Dr Satrio Kav 18, South Jakarta
Phone 021-30480790
Mall Taman Anggrek Lat 1 T-10-T11, Jalan Letjend S Parman West Jakarta
Phone 021-5609760
Jalan Wijaya 11 No 48, Melawai, Kebayoran Baru, South Jakarta
Phone 021-7207924
Website http://www.natasha-skin.com/
Seoul Medical Clinic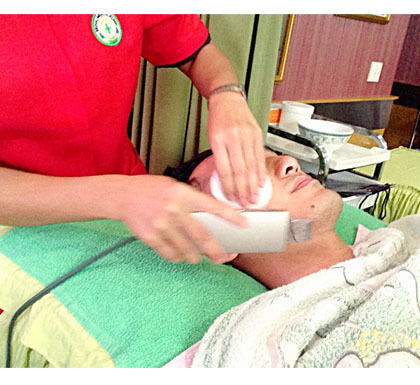 Do you ever wish to have flawless, glowing skin like South Korean celebrities? You can get the look you want at Seoul Medical Clinic. Although many of the patients are Korean expatriates, the doctors and beauticians are Indonesian. At Seoul Medical Clinic you can get various treatments such as acupuncture, facial, or vitamin injection. The recommended procedure at Seoul Medical Clinic is Lifting Silky Facial. Unlike other facials that using needles, Lifting Silky Facial use small blackhead-extractor so it will not leave scars. Many Indonesian celebrities get their routine treatment at this clinic.
Address:
Jalan Kapten Tendean No 7, RT 2/RW 1, Mampang Prapatan, South Jakarta
Phone 021-7991333
Emily Beauty Center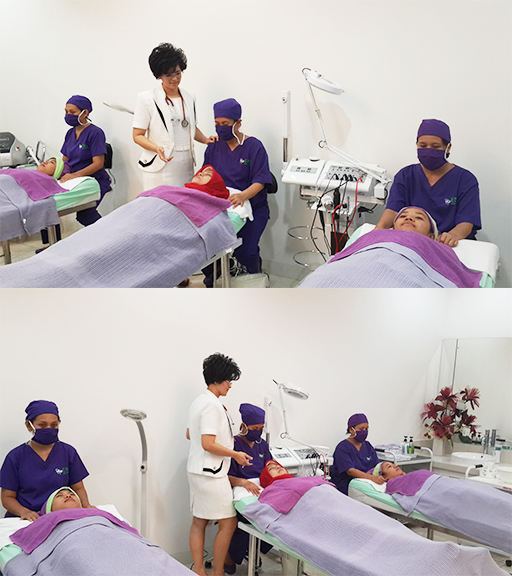 Dr Emilia Kasturi Lukito, founder of Emily Beauty Center (EBC) is an experienced medical consultant in several leading beauty clinic in Jakarta. Her experiences were the reason behind EBC, beauty clinic specializing in face, skin, and body treatments. One of the recommended treatments at EBC is Laser Fractional CO2, a facial skin treatment, using laser beam that can permeate into the deepest layer of our skin. This treatment can solve skin problems such as acne scars, face wrinkles, tightening facial pores, remove warts and rejuvenate the skin.
Address:
Jalan Camar Block CC No 15 Cipinang Indah II, East Jakarta
Phone 021-8628101 / 08179988322