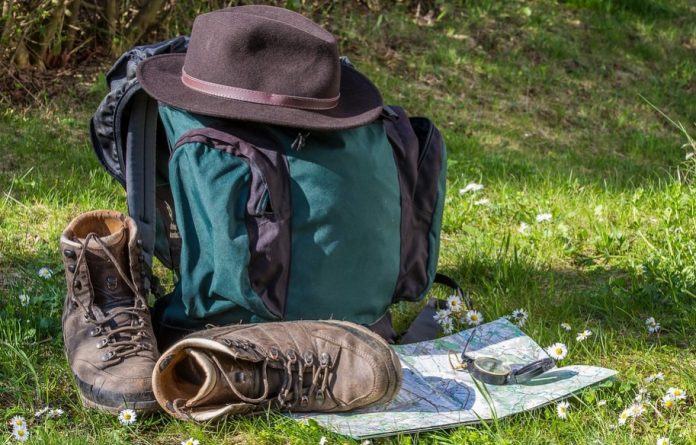 Bandung is the capital of the West Java province in Indonesia, and the country's third largest city by population. Backpackers who travel here have many to see, from its pristine natural beauty to its bustling urban life. In colonial times, it is dubbed Paris van Java (Paris of Java) due to its fashion boutiques, cafés, and lavish hotels. It has not lost its allure even in modern times but instead has flourished even more, as it has become one of the centers for learning and creativity in Indonesia. In fact, there are numerous top universities and dynamic arts culture has made it so. Visiting Bandung will surely be a treat for backpackers for they can experience the best of both worlds-pristine nature and urban lifestyle combined in one city.
BANDUNG'S CLIMATE
Bandung is located 768 meters above sea level which makes it cooler compared to other cities in Indonesia. All year round, the average temperature is 23.6ºc. Backpackers should avoid the rainy season from November to April and instead visit during the dry season where Bandung is covered with sunny skies, thick clouds and humid air.
November – April – This is the rainy season, with rain almost everyday with minimal sunlight.
May – There is less rain in May with a lot more sunshine.
June – September – Clear skies and moderately cool temperature makes it the best time to visit Bandung.
October – Start of the rainy season.
GETTING THERE AND AWAY
Air: 
Although uncommon, getting to Bandung by air is one of the comfiest ways to travel. You will need to travel to Bandung's Husein Sastranegara International Airport. The airport is located 4.8 kilometres away from the city centre and 2.4 kilometres from Bandung Central Train Station.
Some of the air carriers that you can use to travel are AirAsia, Garuda Indonesia, Lion Air, Silkair, Merpati Nusantara Airlines, Sriwijaya Air, Susi Air and Malaysia Airlines.
A train ride, though takes longer, will reveal the beautiful scenery of Bandung that you might not have seen otherwise. There will be rolling hills, pretty tea plantations and terraced paddy fields. There are two ways to get here, either start from Gambir Train Station in Jakarta or the Surabaya Gubeng Train Station in Surabaya.
 Land:
Because Bandung is quite close from Jakarta, most people choose to go there on road trips. However if you prefer to rent transportation, then you can head here by using Primajasa buses which takes you from the Soekarno-Hatta Airport in Jakarta to Bandung. The cost for these rides are Rp 75,000 per person.
TRANSPORTATION IN BANDUNG
Go-Jek:
Transportation in Bandung is getting easier by the day. For a cheaper and up for adventure, then you can try travelling around using a motorcycle by using the app "Go-Jek". You can use this transportation in place of taxi, where you can get the experience at quarter the price.
Taxi: 
Just like other cities in Indonesia, Bandung is not exempt from the traffic conditions. Luckily, it's pretty easy to get a cab, even late at night. We recommend trying to go on metered taxis, they are more reliable in pricing. "Bluebird" is the most reliable taxi in Indonesia by far. Unmetered taxis will most probably overcharge you, which is why you should be careful which taxis you will be using for your travels.
Angkot:
For short trips, you can take the angkot or angkutan kota (translated as public transportation) as it is relatively cheap and fuss-free. Angkot comes in a variety of colors and passengers hail it, similar to a taxi (though they go on the same route from day to night). However if you are unsure of the rates, then seen assistance from the locals. Usually fares are not more than Rp 7,000 every time you go on board.
Rentals: 
Cars and motorcycles are available for rent in numerous locations around Bandung. However we offer a word of caution, as roads in Bandung are very small and you will most likely be caught in traffic. Otherwise, you can also hire a supir (driver) for a fixed rate daily to commute between places in Bandung.
WHERE TO STAY IN BANDUNG
Pinisi Backpacker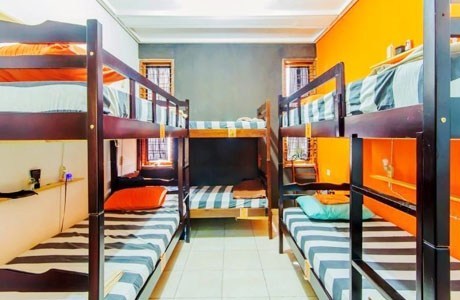 This hostel is one of the most famous hotels for backpackers, for it offers cheap prices for their stay with full amenities. It offers mixed bunk rooms and separate female rooms. They even have common hall room for guests to mingle after a long day exploring the city. Security locker, wifi and coffee are provided 24-hours for guests and breakfast is included. For days that you decide to have a chill night in, they even offer free wifi, cable tv and computer usage. Moreover, this hostel is conveniently located near Gedung Sate and other shopping and food havens in Bandung.
Address: Jl. Pasirkaliki Belakang 84 Gg. Musaen No. 92/6A, Bandung, Indonesia
Phone: +62-2286868610
Fave Hotel Braga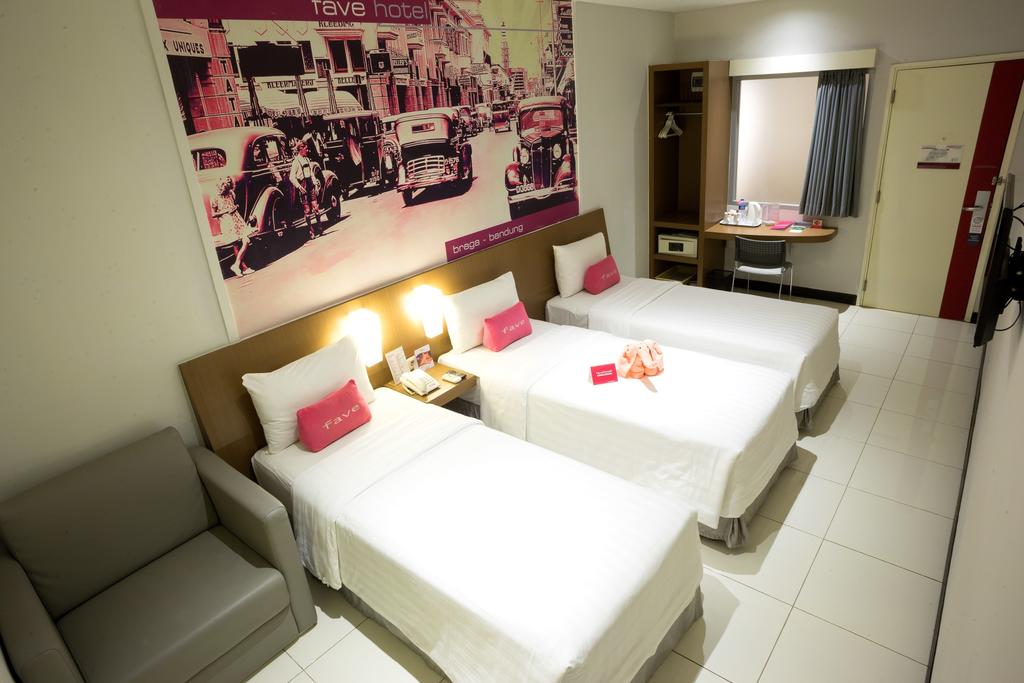 If most of your destinations are located in the central area like Braga, then book a stay at Fave hotel Braga. Since it is located in Braga Citywalk, you will be able to access various forms of food and entertainment. You will also be close enough to tourist destinations such as Jl. Braga, Jl. Asia Africa, Bandung Square, and Taman Balai Kota Bandung.
Address: Jl. Braga No.99-101, Braga, Sumur Bandung, Bandung
Phone: +62-2284468222
Website: http://www.favehotels.com/hotellist/eng/53/favehotel-braga
Bobobox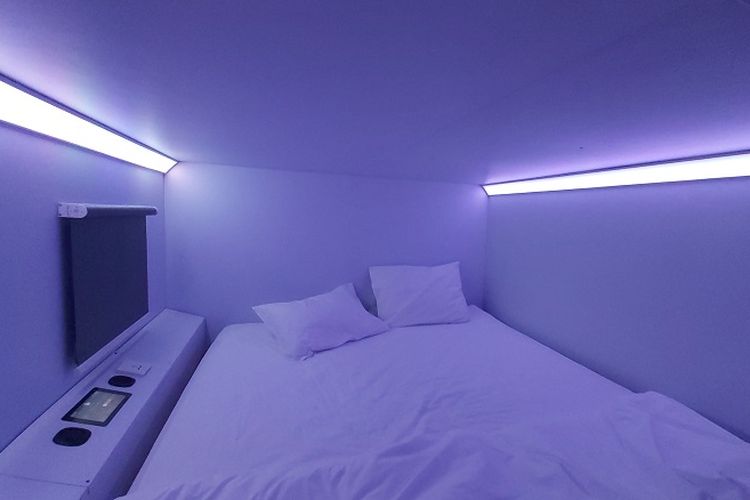 Bobobox is another popular choice by backpackers because the rooms are simple and affordable. Not only that, but they also have some features that differentiate it from the rest. Rather than a room, you will be occupying a box that can fit up to 2 people. Its pods can even be managed through Bobobox Apps. Currently, Bobobox has two hotels in Bandung, namely in the Kaliki and Dago Sand areas.
Address: Jl. Pasir Kaliki No.76A, Pasir Kaliki, Cicendo, Bandung
Phone: +62-224266430
Website: https://bobobox.co.id/
INAP at Capsule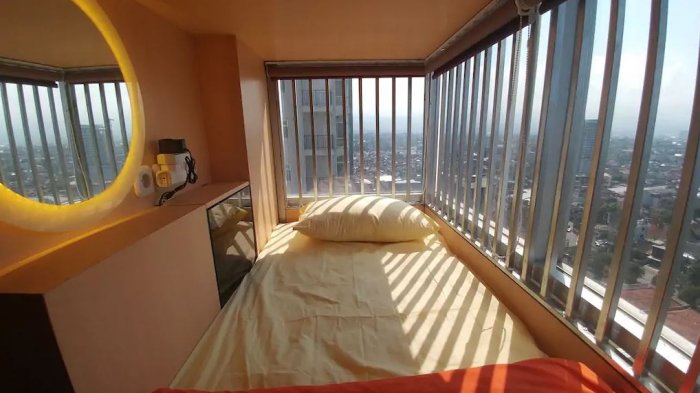 INAP at Capsule is famous for being the hotel that pioneered capsule hotels in Bandung. Its uniqueness lies in the fact that it is located in the Grand Asia Africa Apartment area on the 19th floor. It is therefore the highest capsult hotel in Bandung. Visitors will be able to enjoy the view of the city from the top of the building and directly from the glass window of the room.
Address: Jl. Lengkong Kecil, Paledang, Lengkong, Bandung
Phone: +62-2273518610
Cottonwood Bed & Breakfast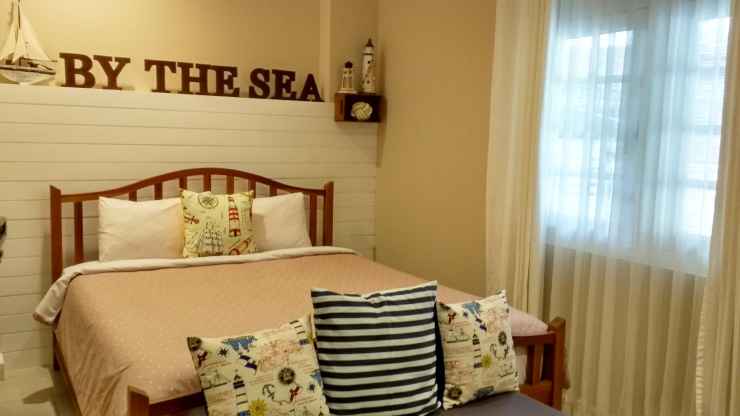 Alternatively, if you don't want a hotel that is too crowded, Cottonwood Bed & Breakfast is where you should stay. The location itself is destinated in an area which is relatively chill at Sukawarna area. What you should really pay attention to while staying at this hotel is the insta-worthy backgrounds in each room that takes inspiration from fruits and herbs like Cranberry, Mulberry Tree and Walnut Tree. The hostel also has a café just below its main lobby and provides the guests with a place to mingle and just reflect on their day over a cup of freshly brewed coffee.
Address: Jl. Mustang Blok B2 No.1A, Sukawarna, Bandung
Phone: +62-85101191234
Website: http://www.cottonwoodbandung.com/
Hummingbird Eatery & Guesthouse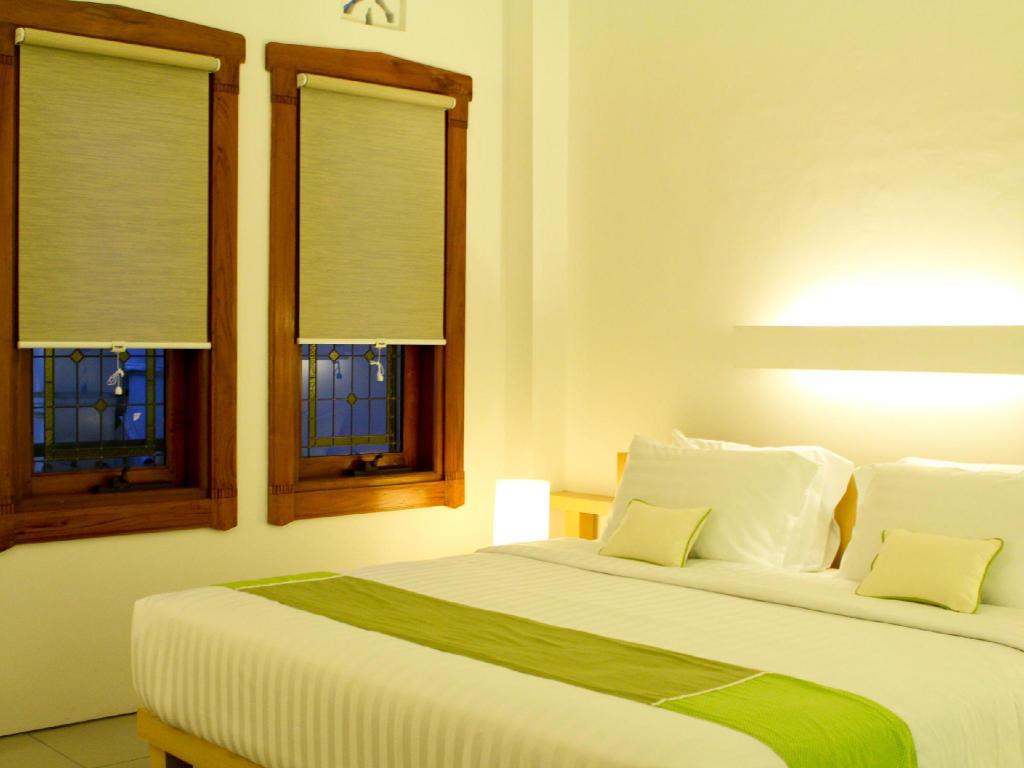 The Hummingbird Eatery & Guesthouse is everything that you need that comes at an affordable price. Its only 10 minutes away from the factory outlets in Bandung, offering the ultimate convenience and comfort for backpackers. Although it only has 8 rooms available for booking, their facilities include free wifi, shower facilities, car park, safety deposit boxes and other basic necessities.
Address: Jl. Progo No. 14, Riau, Bandung, Indonesia 40115
The Sayana Bed & Breakfast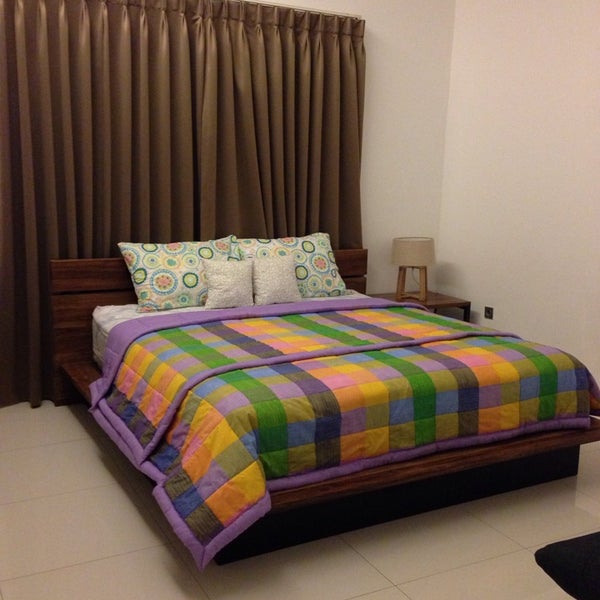 Modern, classy and clean. Those are the three words that define The Sayana Bread & Breakfast. Backpackers will also find that it guarantees comfort and offers a homely ambience. Although the prices may be slightly higher than hostels, this homestay will certainly impress you as most guests rate them Very Good or Excellent on Tripadvisor.
Address: 14 Buton Street, Van De Venter, Bandung 40112, Indonesia
The Attic Bed and Breakfast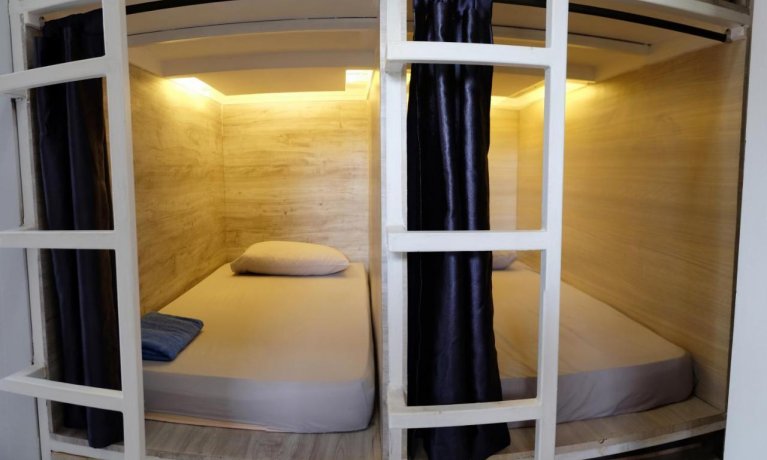 Since its opening in early 2016, this hostel has been bustling with backpackers. It is well furnished and clean, and provides a separate private bedrooms and a common kitchen and living room. This hostel also provides breakfast, wifi and even has a porch for guests to organize a BBQ.
Address: Jl. Lr. H. Djuanda 130 BLK, Bandung, Indonesia
PLACES TO VISIT
Exploring the Volcanoes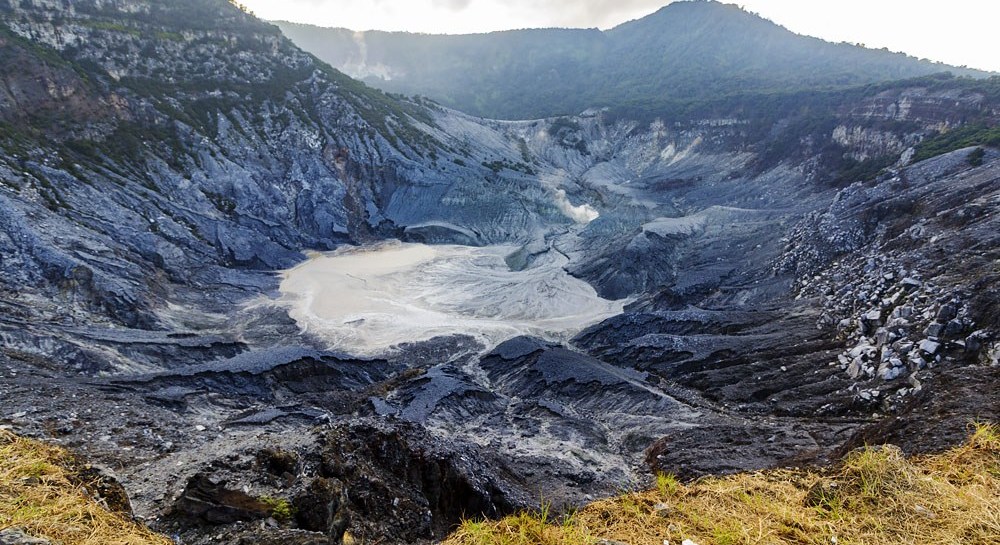 One of the most famous attractions in Indonesia is located in Bandung. Their Tangkuban Perahu, Bukit Moho, Kawah Putih and Bukit Tunggul area some of the locations you should visit. Hiking up these trails will be quite the adventure, for you will be able to see beautiful views from each of these mountains. Kawah Putih is a particular location you should visit for the sheer uniqueness of it. Here, you will get an undisturbed view of the sulphuric fumes emanating from the volcano. The mystical phenomenon makes it one of the most beautiful places to visit in Bandung. If you're driving down the steep mountains of Tangkuban Perahu, rest for a pitstop at the Lembang Floating Market to try Indonesia's finest home delicacies that are unique to the Sundanese people of Bandung.
Jalan Braga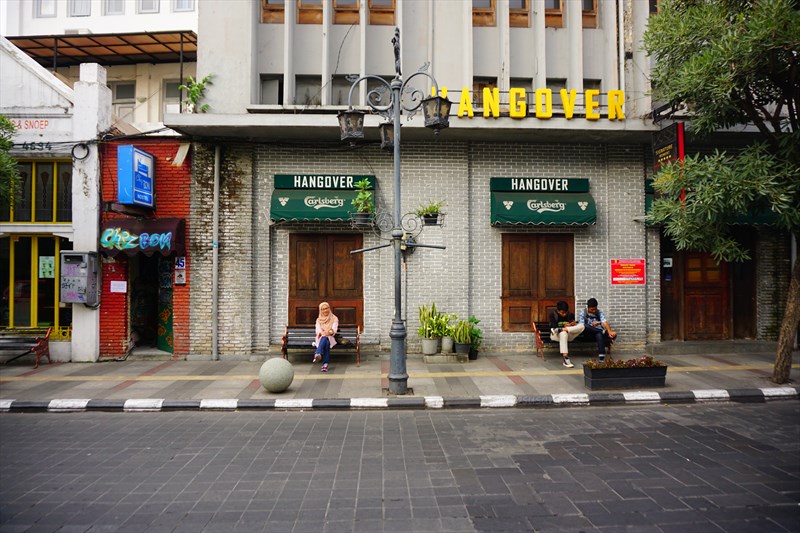 Backpackers should also visit Jalan Braga, for it contains monumental history that earns Bandung the nickname 'Paris Van Java'. In the past, it was a major shopping zone for Dutch aristocrats but currently this tiny street is home to a medley of chic cafés, snazzy jazz bars, upscale restaurants, and bakeries.
The environment of Jalan Braga is also one to experience, for you will be able to see buskers roaming about at every street corner, with bar musicians singing classic rock songs. For a local taste, there are various street stalls located behind some of the decrepit lanes.
Pasar Baru Trade Centre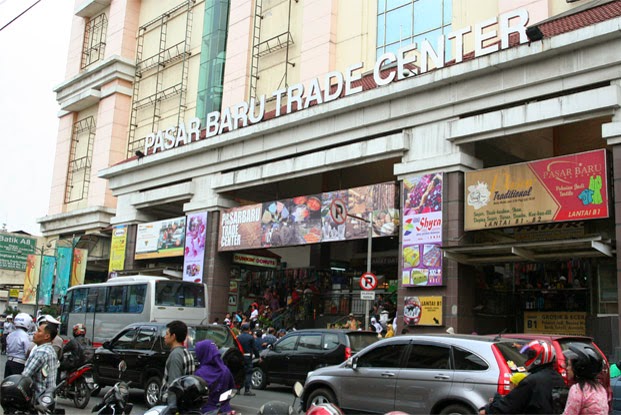 Care for some shopping? Then backpackers should visit the Pasar Baru Trade Center. Here you will be able to do some of the best shopping in all of Bandung, for it is the central shopping area. Visually, it may not entice visitors since it is a multi-story textile complex but it has merchants selling anything from Muslim prayer articles to traditional Indonesian clothing. Its surrounding streets are also filled with vendors who trade in imitation goods and factory outlet rejects.
Museum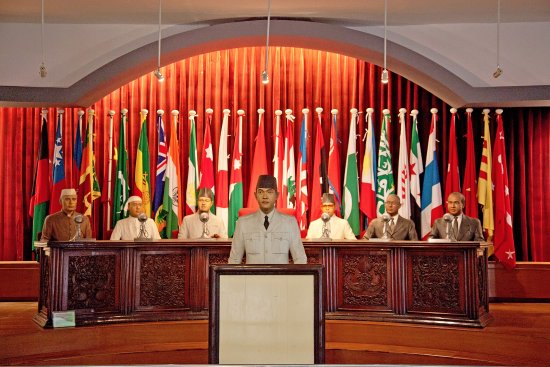 Know more about Bandung's history by visiting the Museum of The Asian-African Conference. This is the place where leaders of Asian, Middle Eastern and African countries first held a diplomatic meeting, which is a milestone in human history. Some of the exhibits include the actual site where the delegates assembled, and artefacts used during the conference. Besides that, there is also the Geology Museum for those of you who want to see various Geological objects. For a quick history on Bandung, you can also try visiting the Gedung Sate Museum.
Cafes and Kopi Luwak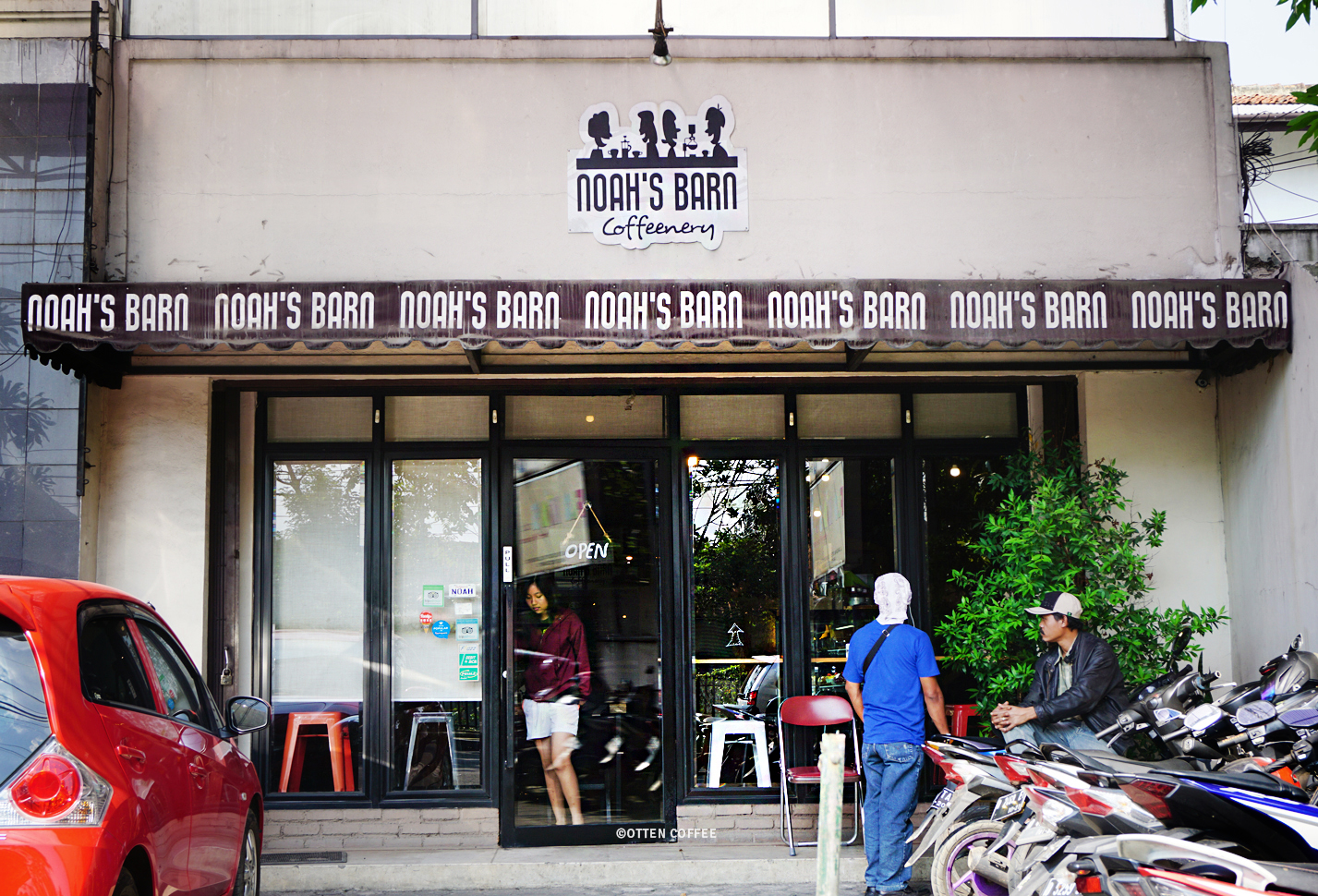 Coffee is among the several things you should try in Bandung before leaving. Not only are they home to the most expensive coffee in the world, but the cafes that sell regular coffee itself is fascinating. Over the past few year, the number of concept cafes have been steadily rising with each offering something new and exciting for visitors. The Noah's Barn Coffeenery is one of the few cafes with lavish décor and serves excellent coffee.
As been mentioned, Bandung is the home of the most expensive coffee in the world which is Kopi Luwak (Civet Coffee). Processing the coffee beans is an interesting process, in which partly-digested coffee cherries eaten and defecated by the civet are cleaned and processed before it is made to the final product which is ready to be brewed. The complicated step by step process in cultivating the coffee beans make Kopi Luwak the most expensive coffee in the world.
Distro
If the Pasar Baru Trade Center does not fit your liking, then local independent brands might be more your taste. In this case, there are several local independent boutiques along the streets with interesting designs that will attract you to enter these distros. Most local independent brands will be located at Jalan Sultan Agung. Local brands like Wadezig, UNKL 347 and SCREAMOUS have even reached global recognition. The prices of the products are relatively cheap and affordable too and also offer a wide range of products from clothing to accessories.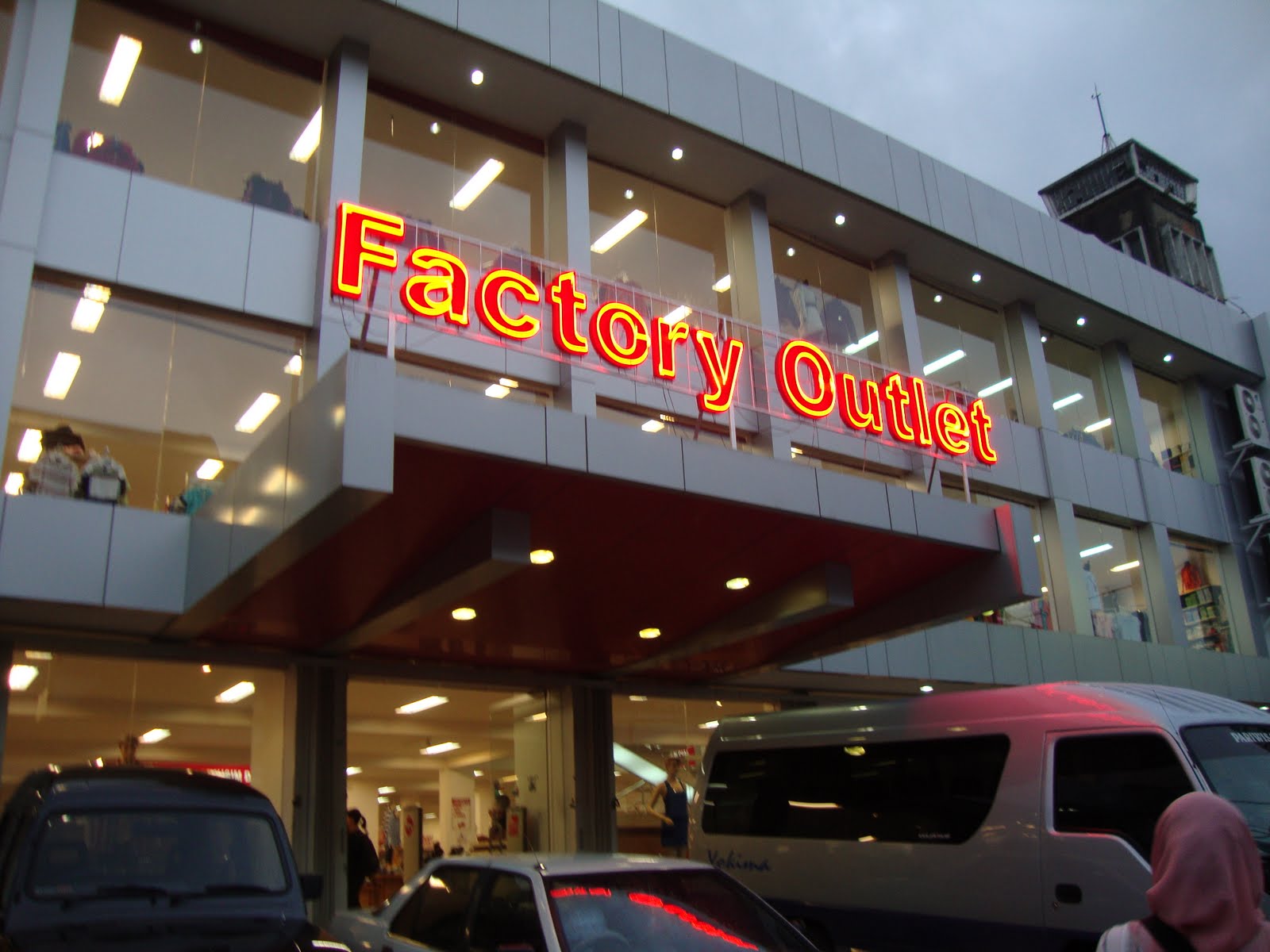 Bandung is home to numerous factory outlets that are spread throughout the city. Whether it's manufacturing rejects, surplus stock or imitation goods, you can find any brand from Zara to Hugo Boss at these stores. We recommend visiting the Rumah Mode at Jalan Setiabudi, Heritage at Jalan Riau, Grandein the Dago district, and Cihampelas, the oldest factory outlet in Bandung.
Parks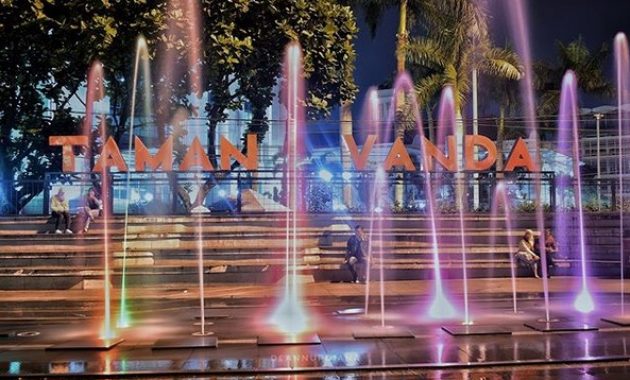 Bandung has a surprising lot of parks that you can visit. They are interesting because each park has their own unique theme to attract park-goers. We suggest you to visit the Bandung City Hall area. There are 4 thematic parks that you can go to, starting from City Hall Park, Historical Park, Vanda Park, & Baksil Forest Walk.
WHAT TO EAT
Indonesia is a melting pot of various cultures for each one. For that reason, some of the dishes have various inspirations from other cultures. For Bandung, the majority of the population is Urang Sunda or Sundanese. Their cuisine is trademarked by their fresh ingredients and clean-tasting food, as compared to the richness and spiciness of dishes found in the rest of the country.
Here are the local delicacies you should try while in Bandung:
Nasi Timbel – Steamed rice wrapped in banana leaves, paired with meats, fried chicken, duck or pigeon. Additionally, it is topped with condiments like tahu (tofu), tempeh (soy bean cake) and sambal (chili paste).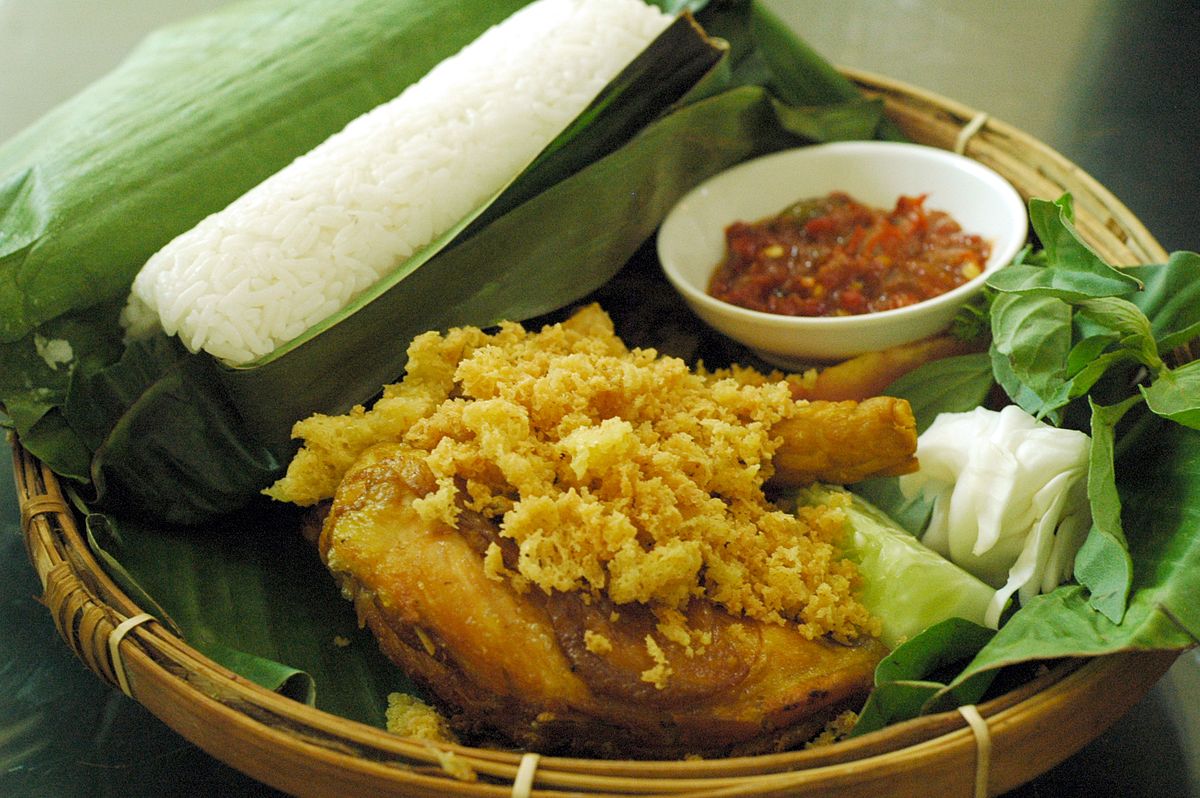 Sayur Asem – A sweet and sour tamarind-based soup with various vegetables in it.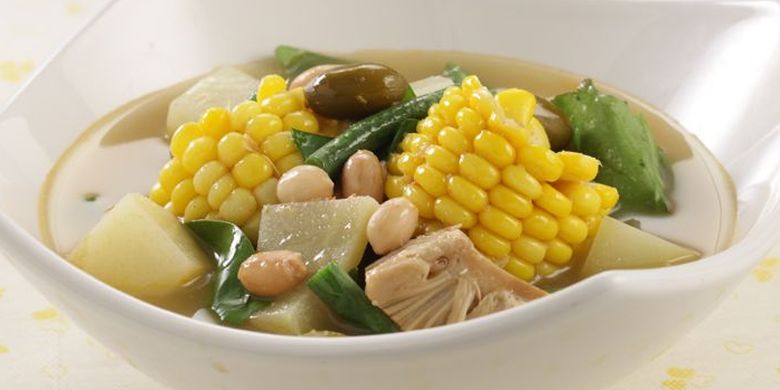 Soto Bandung – Soto has numerous versions all throughout the country, so it's no surprise that Bandung has their own version of soto. The Soto Bandung consists of beef, radish, tomatoes and fried soybeans.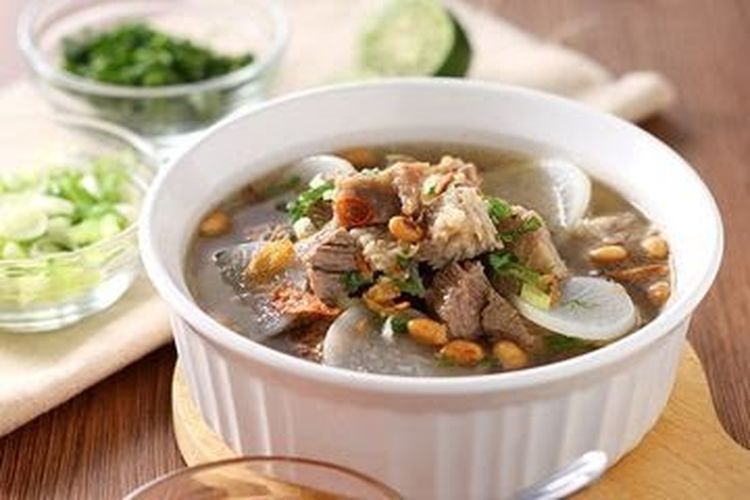 Baso Tahu – Also known as Siomay Bandung, Baso Tahu is the Indonesian version of dimsum which is served with peanut sauce.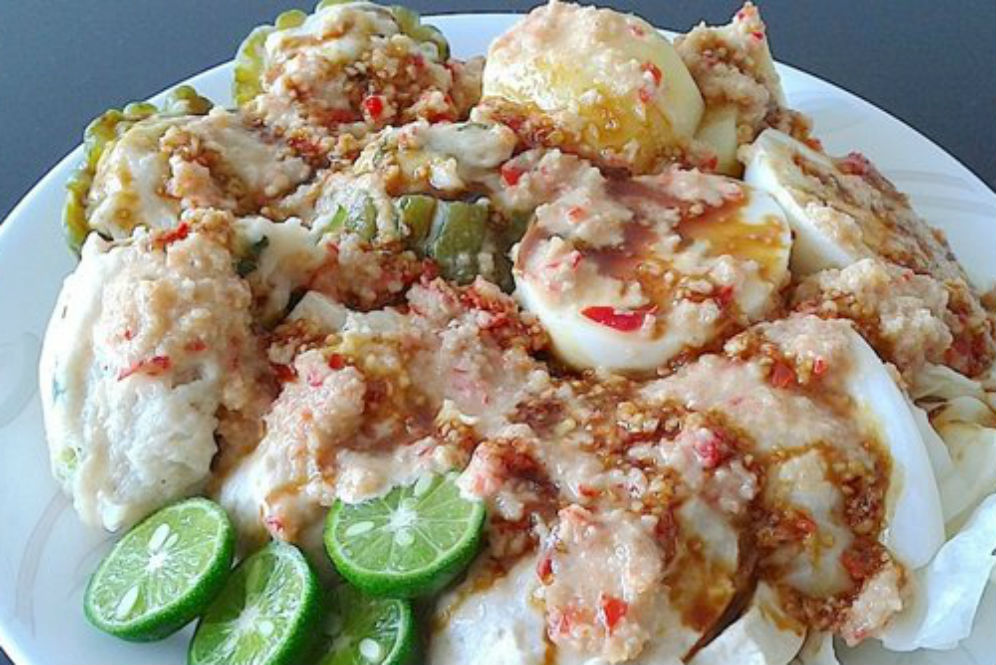 Ikan Bakar – is one of the dishes which you can find anywhere in Indonesia, especially in Bandung. This dish uses freshwater fish like carp or gourami, which are grilled and served with sweet soy sauce and chili.
Ronde Jahe – For those with a sweet tooth, try Ronde Jahe. It is glutinous rice balls with peanut fillings, soaked in ginger soup.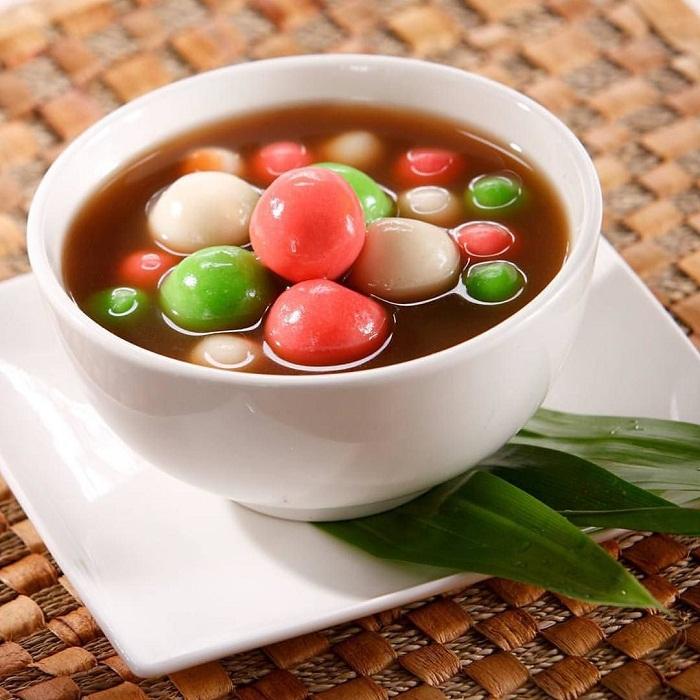 Sate Kelinci – For adventurous souls out there, dare to try this dish? Then head up to the mountainous areas for some Sate Kelinci (rabbit satay).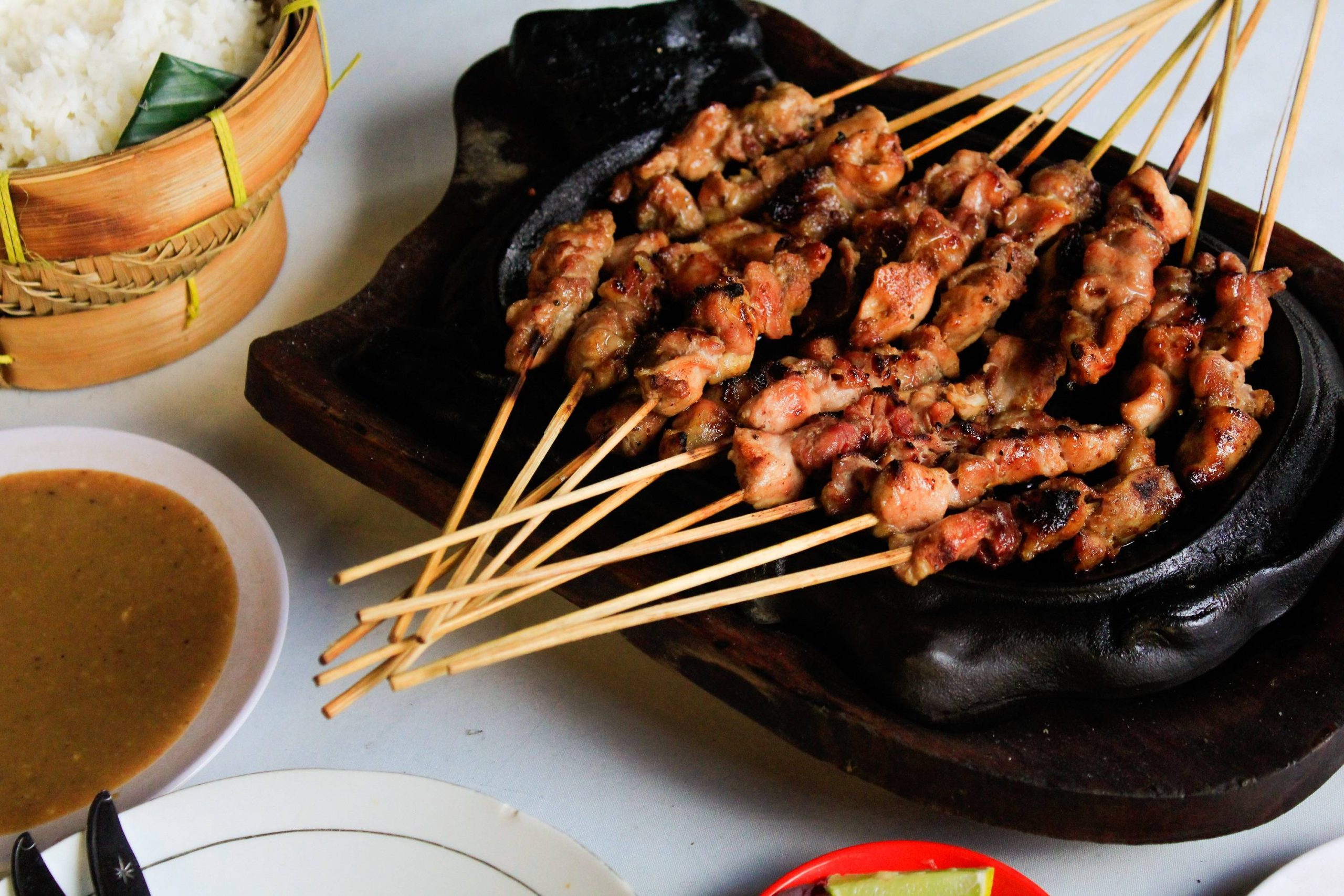 WHERE TO EAT
Jalan Banceuy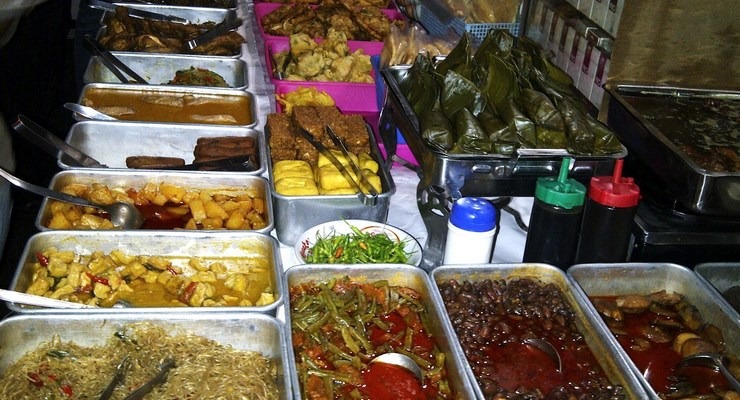 For an authentic taste of Sundanese food, visit Ceu Mar Bandung located at Jalan Banceuy (towards Braga) to experience Sundanese food. While there are various dishes that you can try, don't forget to end your meal with some desserts like Roti Bakar Geng Kote or some Melon desserts at Melonkolis Kedai Update.
Gelap Nyawang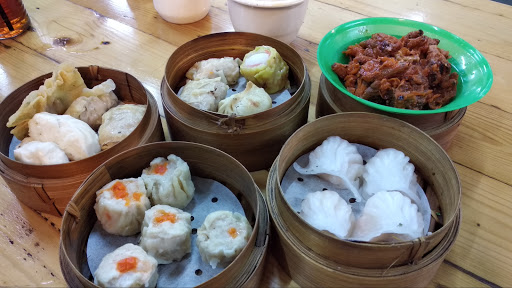 Local foods are also available at Gelap Nyawang, with many food vendors ready to offer you their best. One food vendor that is crowded is the Ayam Bakar Bundo famous for its spicy roasted chicken with the price of one portion ranging from Rp15,000-18,000. Other than that, check out the Dimsum Tamansari. We suggest you arrive early as the queue is usually long. Price range from Rp 13,000-15,000.
Jl. Gelap Nyawang, Bandung
Dipatiukur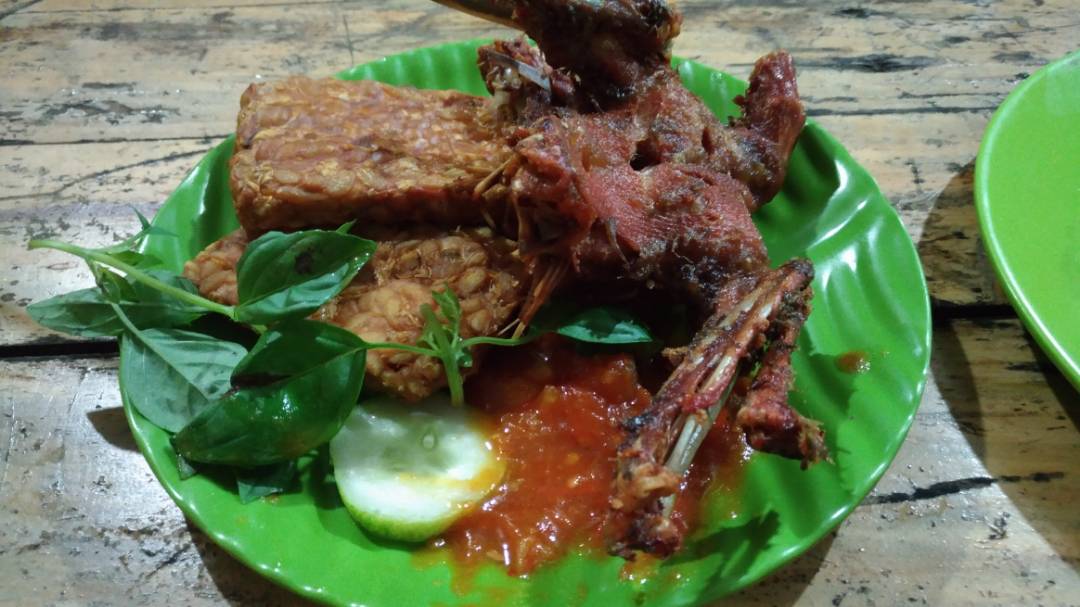 Since the establishment of Padjadjaran University, Jl. Dipatiukur became a hot spot for youngsters looking for good food. As it is located near the campus, you will be able to experience affordable culinary experience with a wide selection available. Whether it may be dimsum, Padang Satay, Nasi Goreng (fried rice), various kinds of food are sold here for you to try. But what it is most known for is the fried duck, at Bebek Ali Borme or Bebeke Om Aris. The price per portion is around Rp 18,000.
Jl. Dipatiukur, Bandung
Cibadak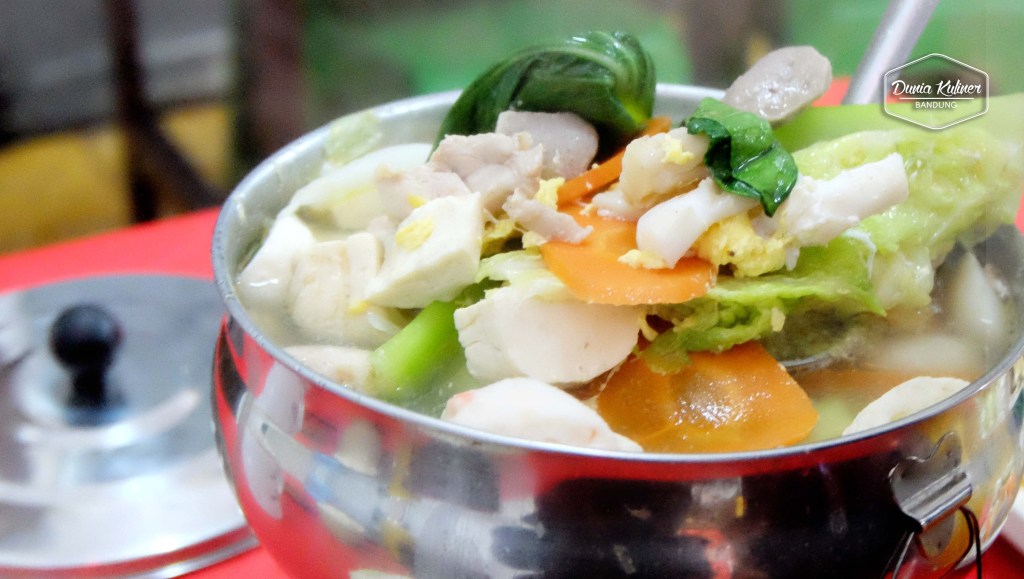 Source: Duniakuliner Bandung
Seafood lovers, rejoice! While you are staying in Bandung, make sure you head over to Cibadak for a taste of Bandung seafood. You can also find a variety of Chinese cuisine here, including the famous Sudirman Street area. Another popular spot here is Kobe, which is also famous for the Steamboat it sells. The price is about Rp 150,000 for 4 people. For dessert, make sure to also try Sweet Potato balls for only IDR 2,000 per piece.
Jl. Cibadak, Bandung