Between parenting and managing your job, the city life in Jakarta can be quite tiresome and stressful. Rejuvenate yourself and reignite your passionate romance with your partner by attending a spa in Jakarta. Each spa has a different signature treatment which the both of you can choose according to your preference. It will be the perfect chance to heal your body and get one-on-one time with your partner.
Here are a selection of the best spas that couples could enjoy in Jakarta:
Puri Santi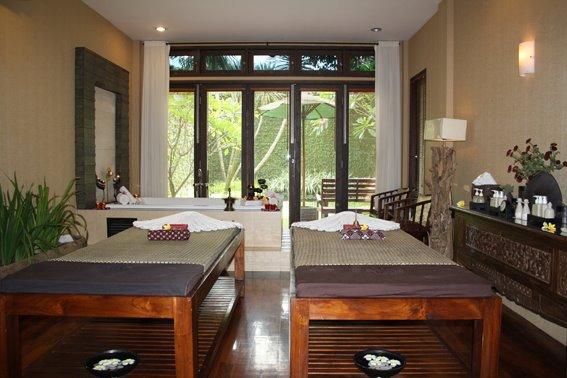 Located in a pleasant leafy neighborhood of Jakarta, Puri Santi is an ideal choice if you want to relax in the gentle traditional Javanese ambience with your partner. Couples can choose from three packages in the VIP Couple Suit; The Puri Santi Couple Ritual, Chocolate and Roses Couple Ritual and Lavender & Roses Couple Ritual with scrub, body mask, full body massage, Jacuzzi milk bath and face massage.
Price: Rp2,510,000 for 4.5 hours
Address: Jalan Bunga Mawar 19 Cipete, South Jakarta
Phone: +62-17662423
Keraton Spa at Keraton at the Plaza Jakarta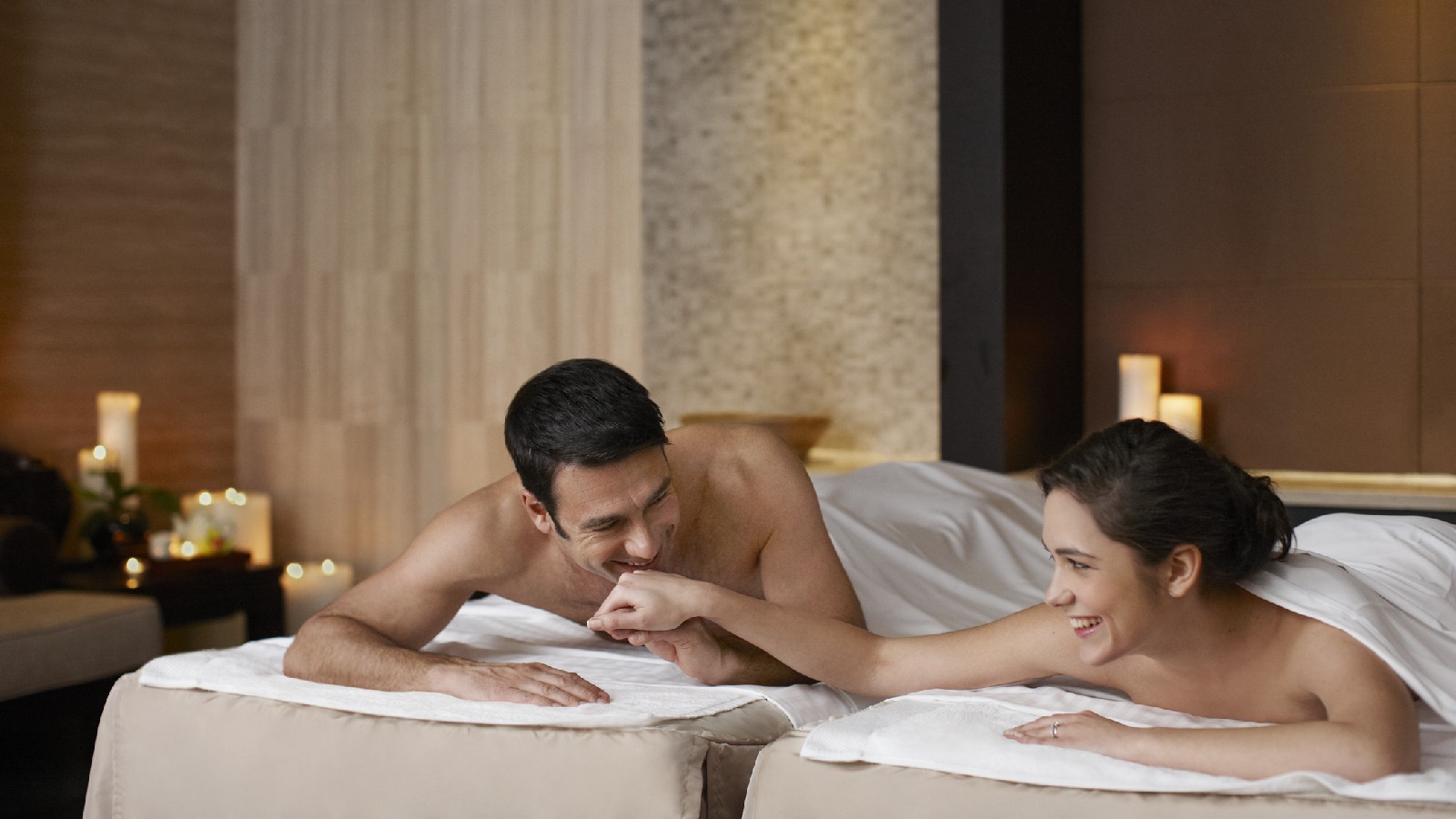 Inspired by the philosophy of the Sido Asih batik motifs, where two souls become one, here you can enjoy the Sido Asih Couple Massage with your loved one. You will enjoy the total relaxation and serenity in the calm VIP room where expert masseuses use heavenly long, gentle strokes that will coax you and your partner into bliss.
Price: Rp1,900,000++ for 105 minutes
Address: Keraton at the Plaza, Jalan MH Thamrin Kav 15, South Jakarta
Phone: +62-15068000
Willow Stream Spa at Fairmont Jakarta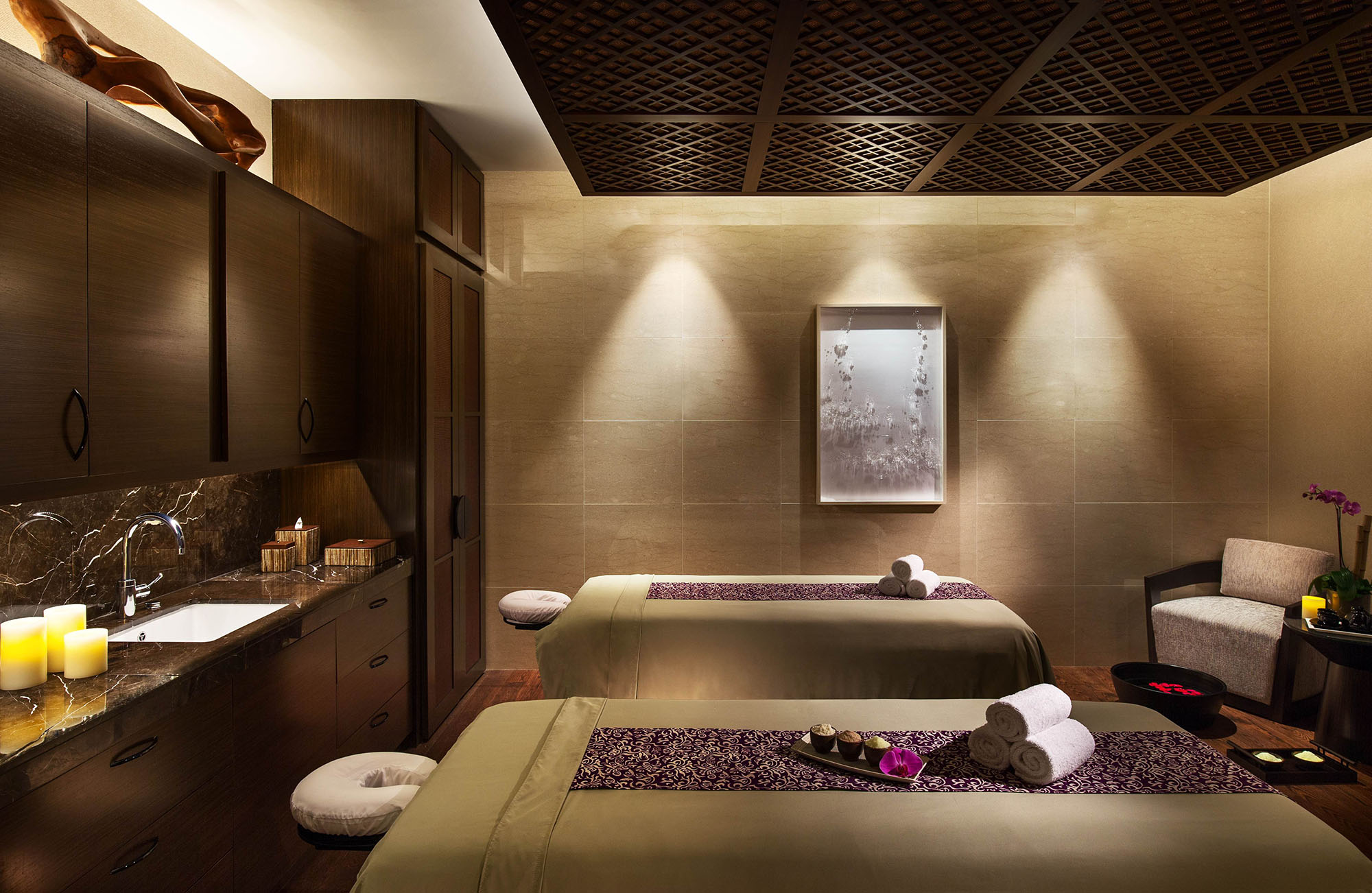 Willow Stream Spa at the Fairmont Jakarta offers a variety of different locally inspired treatments that you can choose. Pamper yourself and your partner with Romantic Elements by ordering Willow Stream's signature couple romantic massage treatment. Here, you can enjoy a classic full body aromatherapy massage in their VIP spa suite.
Price: Rp 2,150,000 for 90 minutes
Address: Jalan Asia Afrika No 8, Gelora Bung Karno, Jakarta
Phone: +62-129703333 ext. 3244
Spa at The Ritz Carlton Jakarta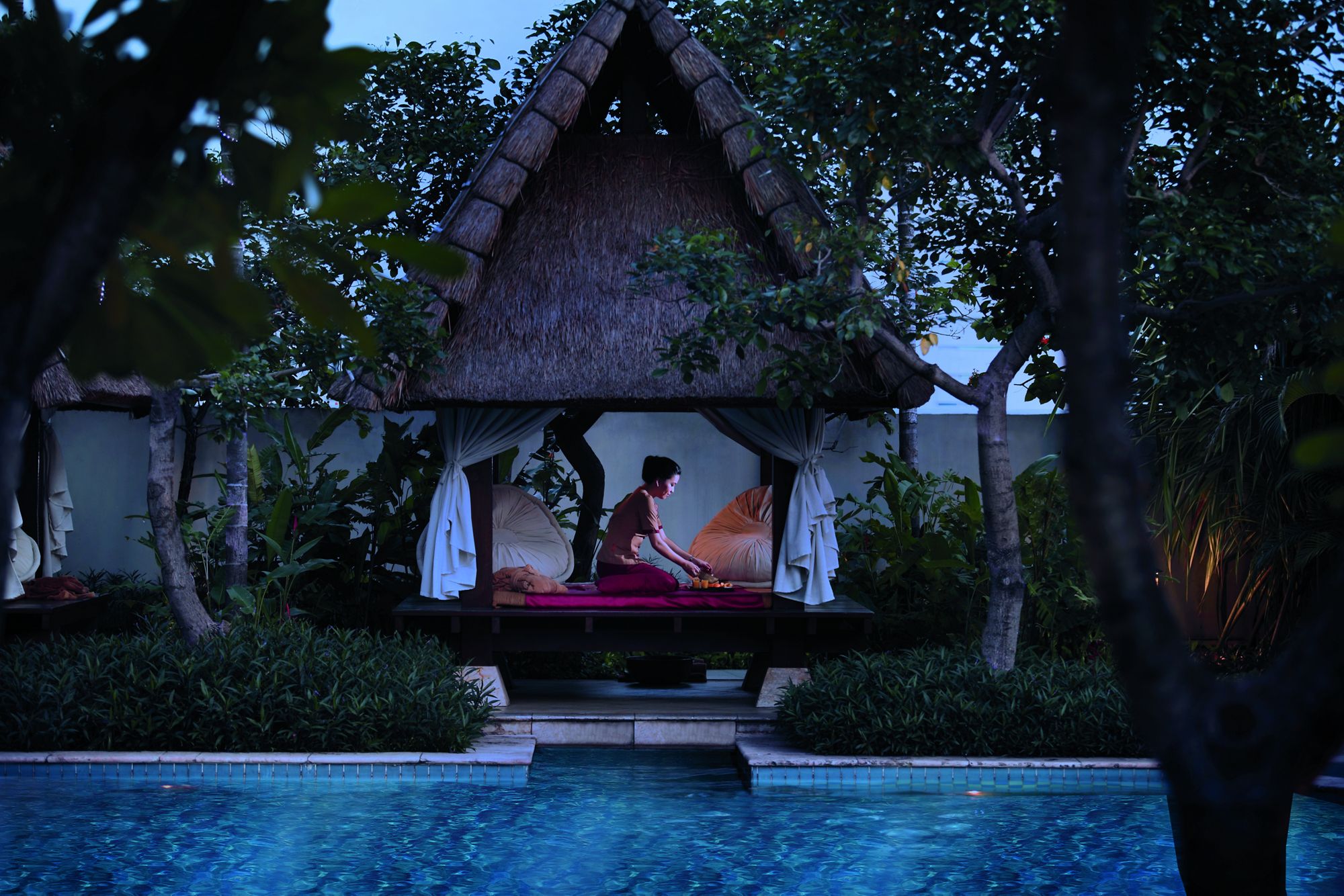 The treatments from Spa at The Ritz-Carlton Jakarta are specially designed to bring a sense of holistic wellbeing. For couples, Tranquility Journey treatment is a great choice. You'll start with natural body scrub, followed by body mask and Serenity Massage to enliven the spirit and stimulate the mind. The whole treatment is completed with Jacuzzi bath with a glass of wine for lasting memory with your lover. Sounds appealing, right?
Price: Rp4,300,000++ for 210 minutes
Address: The Ritz-Carlton Jakarta, Jalan DR Ide Anak Agung Gde Agung Kav E.1.1 No 1, Kawasan Mega Kuningan, South Jakarta
Phone: +62-125518975
Kempinski The Spa
Inspired by the oldest Indonesian rituals, the local treatments at Kempinski The Spa are often dubbed as the best in town. For couples, you can try the Sumatra Sunset treatment, where you and your loved one will get a series of treatment in a romantic ambiance. The treatment starts with ketan hitam (black glutinous rice) scrub and luxurious kenanga (ylang-ylang) bath, which will relax your mind. Then you'll complete the journey with a traditional Swedish massage and luxurious pedicure. A light spa cuisine will also be offered at the end of your spa experience.
Price: Rp3,850,000++ for 180 minutes
Address: Hotel Indonesia Kempinski, Jalan MH Thamrin No 1 Jakarta
Phone: +62-123583800
Bimasena Spa at the Dharmawangsa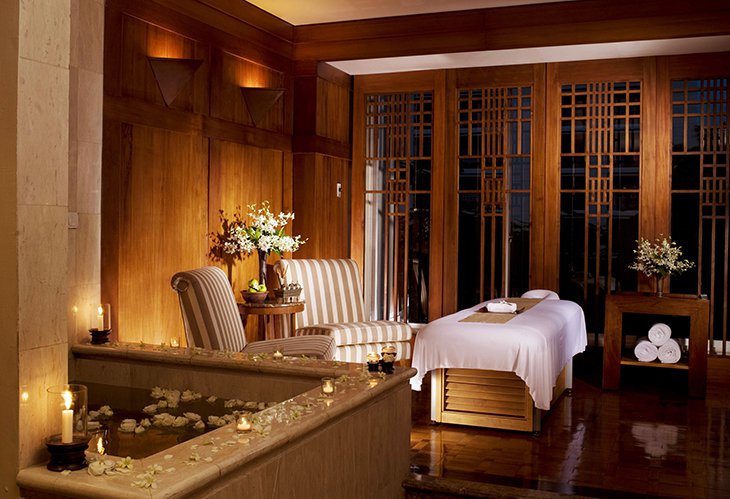 Bimasena is already known as one of the best couple spas available in Jakarta, as it was listed on Conde Nast's "8 Most Indulgent Spa Treatment Resorts" and was awarded the Luxury Spa awards by Conde Nast Johansen's at 2016. At this spa, couples will be able to enjoy 3, 5 hours of relaxation with a romantic retreat starting with rose petals wine body scrub, followed afterwards by rose petals body massage and a soothing rose bath. Finally, couples can end the spa with a Candle Light Dinner at Sriwijaya Restaurant or Romantic Escapade Dinner at Cabana by the Pool.
Price: Rp 4, 500, 000+++ for 3, 5 hours
Address: The Dharmawangsa, Jalan Brawijaya Raya No. 26, Kebayoran Baru, Jakarta
Phone: +62-17258668
Yhi-Spa at Gran Melia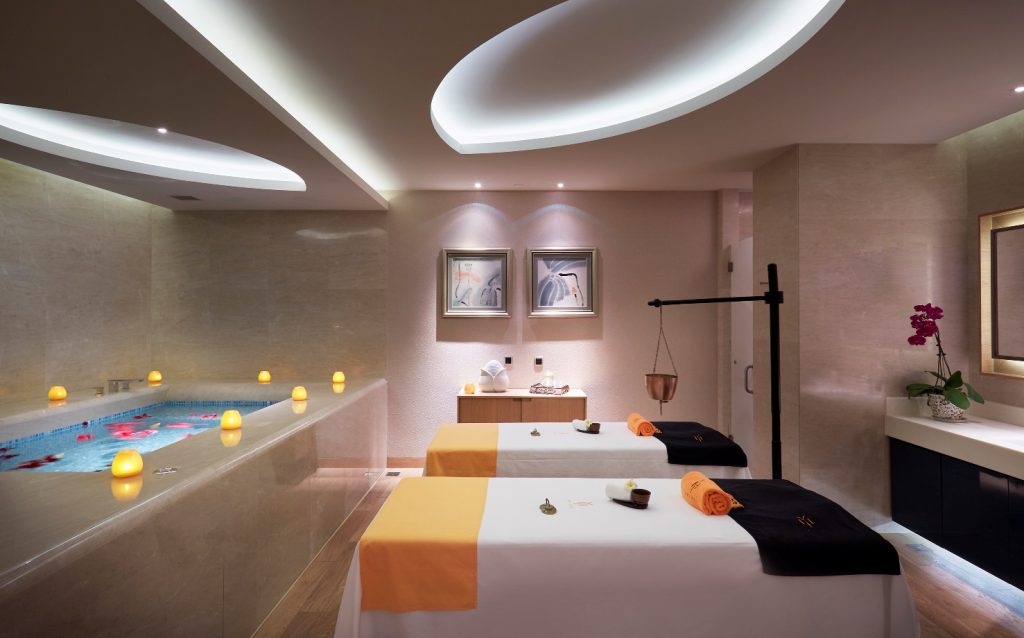 Yhi-Spa aims to combine treatments that are not only for self-care, but also for fitness concerns. Its innovative treatments are meant for the purification of the body, balance of the mind and cultivation of the soul. Couples will particularly enjoy their special blend of massages that combine methods used in a Swedish massage, Indonesian, the Hawaiian Lomi-Lomi and Thai massage that would result in a rejuvenated and refreshed body condition. After the body massage, the spa also provides body exfoliation treatment along with a nice glass of wine for the both of you to enjoy.
Price: Rp 1, 995, 000+++ for 2 hours
Gran Melia Jakarta, Jalan H.R. Rasuna Said Kav X-0 – Kuningan, Jakarta
Phone: +62-15268080
www.granmeliajakarta.com
Alila Jakarta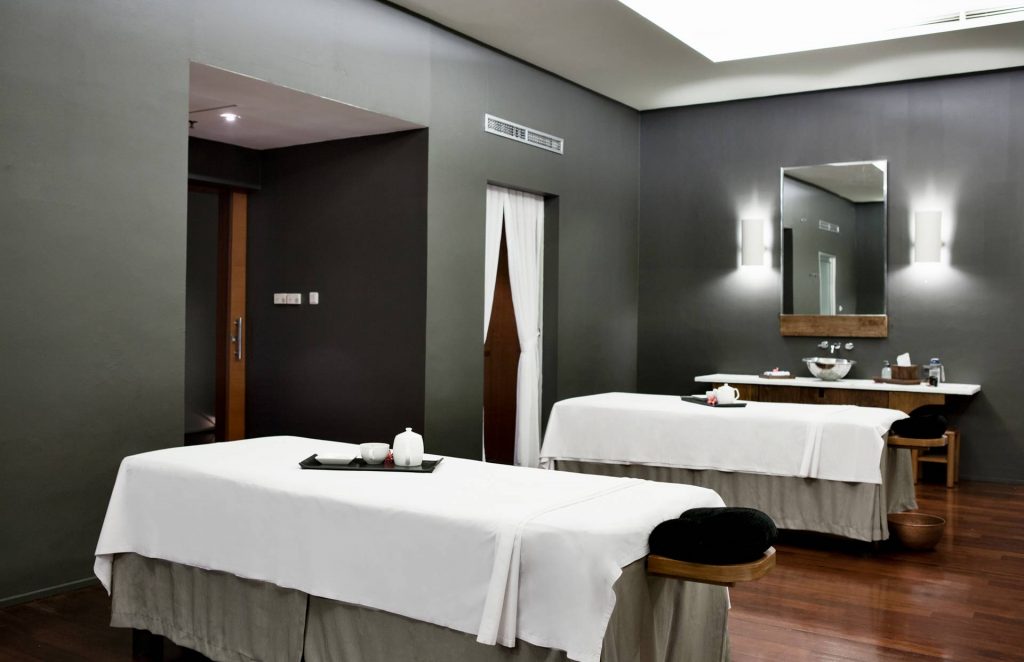 Alila Jakarta's Spa is perfect for couples who want a blend of ancient Asian methods of healing with ancient beauty recipes using fresh, natural and quality ingredients. We recommend couples to enjoy Alila Jakarta's specialty 'The Beauty of Romance package', where both of you will be treated to a luxurious chocolate bath while being served a glass of wine. Afterwards, enjoy the body exfoliation service that consists of ingredients like cocoa and coffee grounds. Therapists will then apply a cocoa and volcano clay mask that pulls impurities in the skin. There will also be a foot bath, a 60-minute Balinese massage, a coffee body scrub, toning mask and finally a flower bath.
Price: Rp 1, 645, 600 for 2, 5 hours
Address: Alila Hotel, Jl. Pecenongan Kav. 7-17, Gambir, Jakarta
Phone: +62-12316008
https://www.alilahotels.com/jakarta
Sometimes when everything seems stressful, a little break is necessary. That way, you will be able to erase your fatigue and continue with your day. A couple's spa will especially help, as you will be able to relax while giving each other full support for the difficulties that you have to go through on a daily basis.
Have you tried any of the couple's treatments in these spas? Do you have any other recommendations? Tell us in the comments below!