Desserts are such a part of meals that are too good to be left behind. But, when you're following a Paleo diet, it can feel like there are not much dessert options to choose from. You cannot have that creamy cheesecake or those store-bought donuts anymore.
No need to worry, there are many paleo-friendly dessert recipes to satisfy your sweet tooth. Below are some of our favorites:
What, a cheesecake? Does it contain dairy?
Yes, regular cheesecake contains dairy from cream cheese. But, this "cheesecake" is definitely safe for those who're following Paleo diet. The sweet dates-based crust is perfectly matched with the tangy cheesecake layers. A must try!
Check out the Blueberry Lime Cheesecake recipe here.
Quick and Easy Dark Chocolate Mousse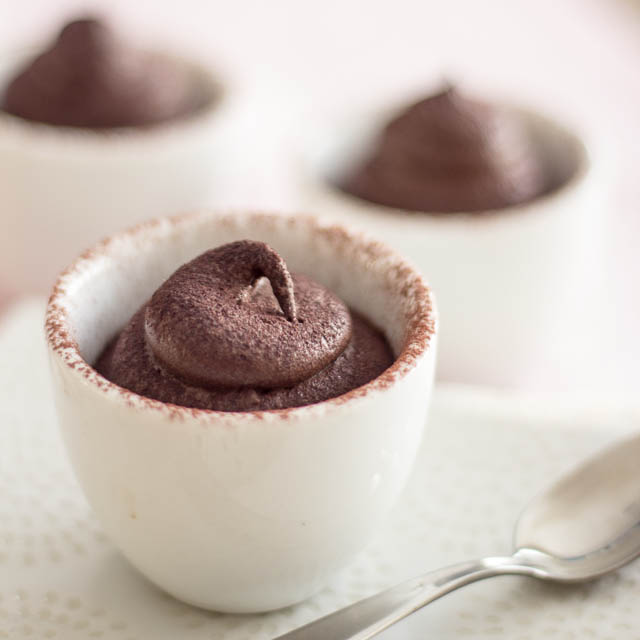 One of the main ingredients of any mousse recipes is whipping cream. Since it's a paleo recipe, the dairy product is replaced with avocado. This chocolate mousse recipe is easy to whip up and of course, nutritious. The dessert can be served immediately, however the texture will be much better if you store it in the fridge first for at least 3 hours. It can be a great nighttime snack too!
Try the Dark Chocolate Mousse recipe.
5-Ingredients Banana Ice Cream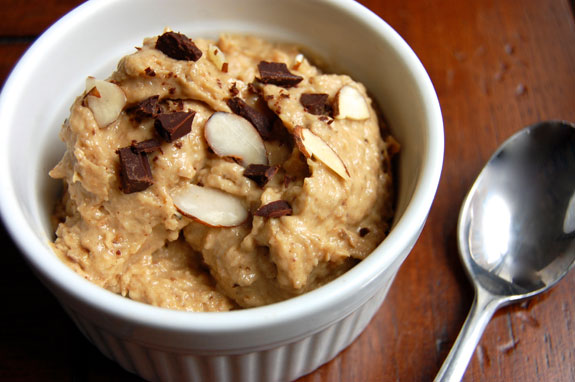 Ice cream doesn't have to be made from heavy cream. The goodness of bananas, rich almond milk and almond butter, and a little bit Paleo garnish is such a perfect combination for a guilt-free dessert that you can have anytime you want.
5-Ingredients Banana Ice Cream Recipe here.
Grain-free Pumpkin Chocolate Chip Cookies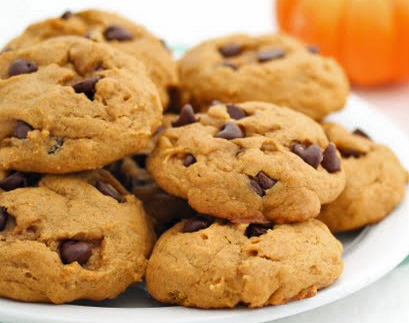 Not only these cookies are gluten- and dairy-free, this recipe is also hassle-free. You won't need a mixer to combine the ingredients together. The texture is chewy and soft, just like marshmallows. Let's try this Grain-free Pumpkin Chocolate Chip Cookies recipe!
Coconut Mango Popsicles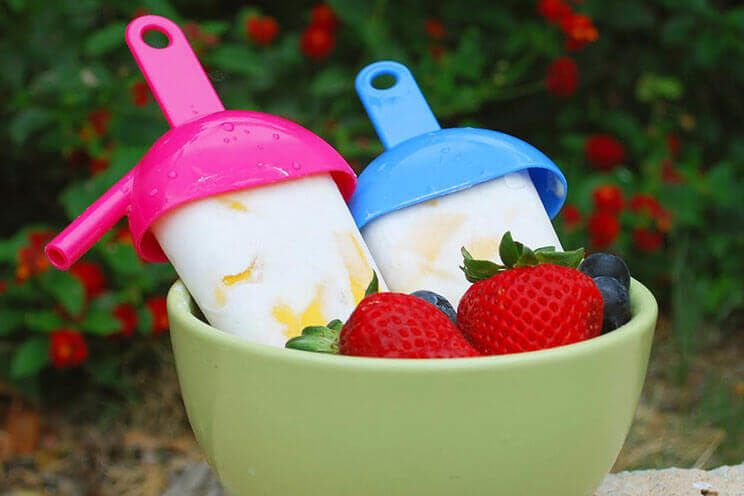 Freshen up the hot and humid day with these popsicles. These homemade pops use rich coconut milk to make the texture, and it's combined perfectly with the sweetness of mangoes. You can also double this as a frozen breakfast!
Coconut Mango Popsicles Recipe here>>.