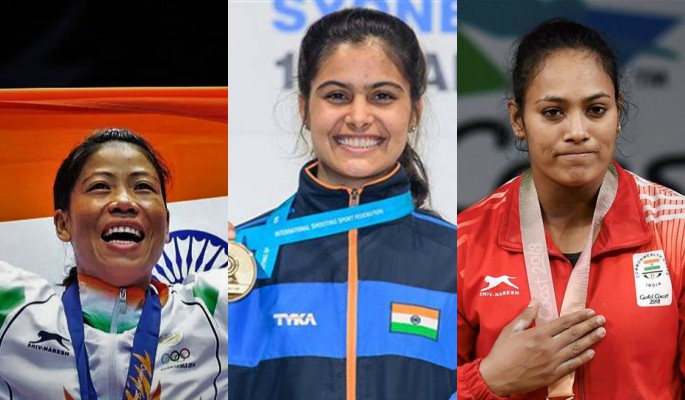 Asian Games is a continental multi-sport event held every four years among athletes from all over Asia. An international platform to win accolades and bring massive amounts of national pride and unity for a country.  Get ready to watch the games live and support your favorite Indian athletes in their bid to win in the sports in their competition.
Here are the most anticipated Indian athletes for the Asian Games 2018:
1. Saikhom Mirabai Chanu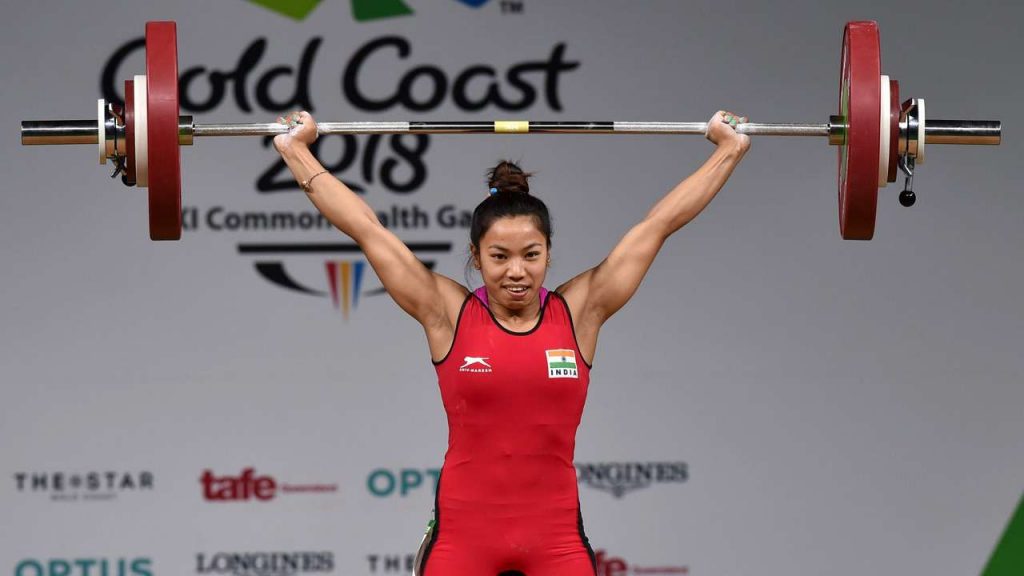 Expectations are high for the small but gritty weightlifter Saikhom Mirabai Chanu. She has successfully set the bar high for Indian weightlifting with her performance at the Gold Coast Commonwealth Games 2018. She has successfully broke every Commonwealth record with each of her six attempts. If she can do what she did at the Commonwealth Games, then there will be a high chance that she can win a gold at the Asian Games 2018.
2. Vinesh Phogat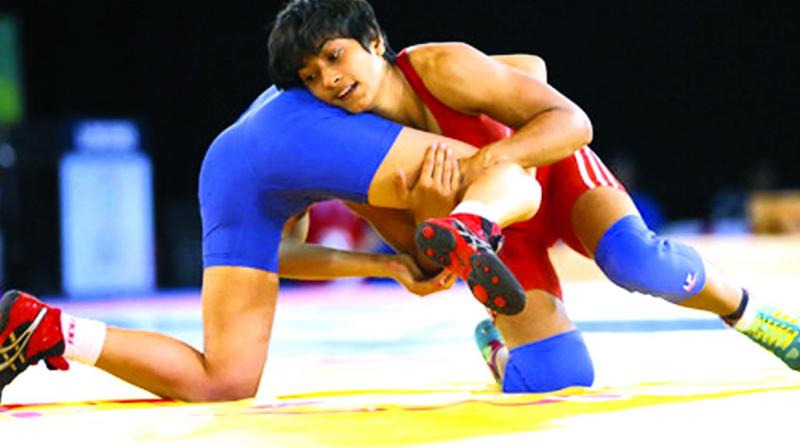 India has many wrestling athletes as contenders to win for the gold. The first would be Vinesh Phogat, also gaining the nickname of the 'Asian dark Horse'. She has won several notable records with her bronze silver at her previous Asian Games at Incheon in 2014 and was even predicted to win the gold medal if not for her injury during the Olympics.
3. Bajrang Punia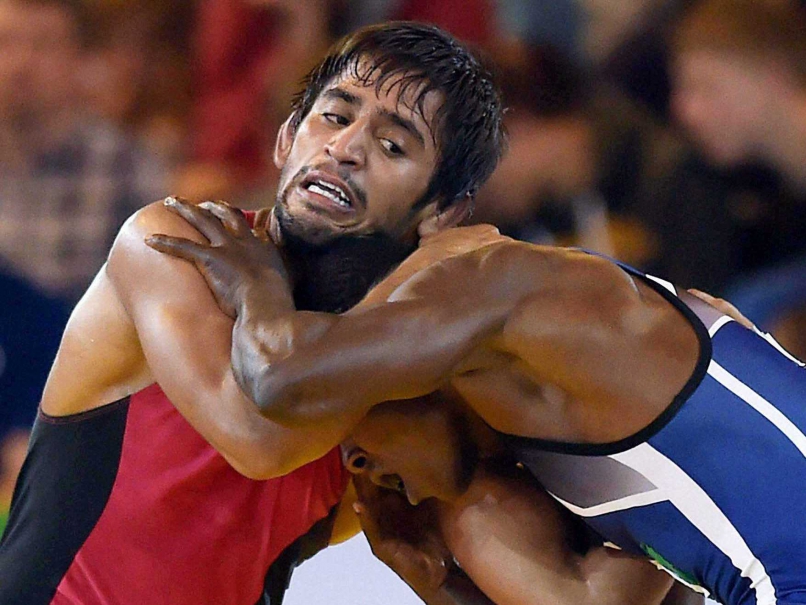 Although heavily underrated, Bajrang Punia has quite the long list of reasons why he could be getting the gold for this year's Asian Games. Not only is he the successor of World Wrestling Championship Bronze and World Under 23 Wrestling championship Silver Medal Bajrng Punia, but he has also acquired silver medals from the previous Asian Games and the Junior world Championship.
4. Mary Kom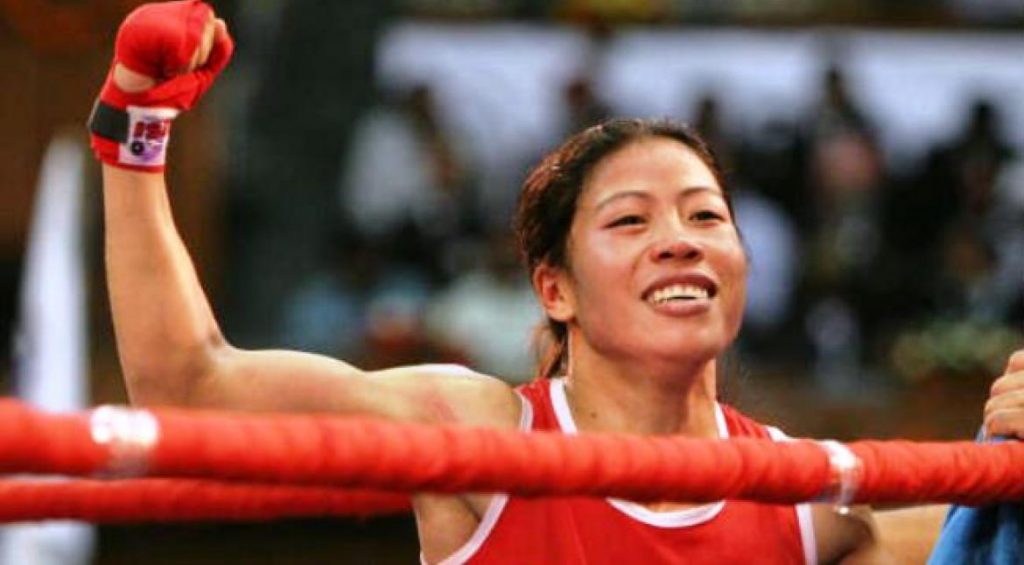 Being mother of three children and a Rajya Sabha MP, Mary Kom's reappearance to the boxing ring was greeted with judgement and criticism. But she proved all of them wrong when she won her gold medal at the Gold Coast Commonwealth Games 2018 after her five-time world champion stint and London Olympics 2012 bronze medal. She has continued to prove herself by winning gold medals at the 2017 Asian Championships, the India Open championships and the Gold Coast CWG 2018.
5. Manu Bhaker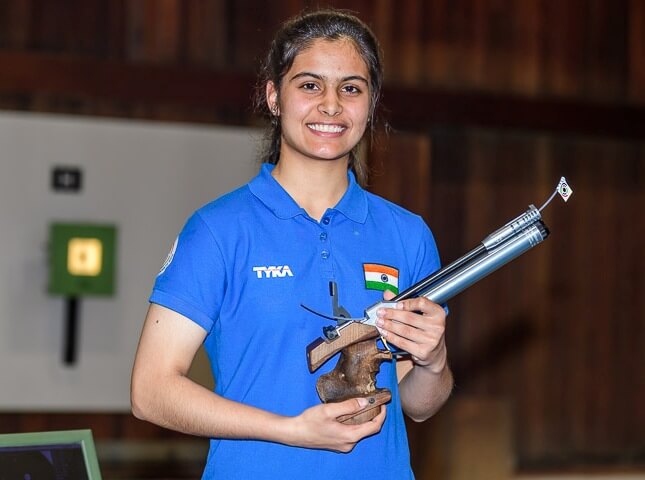 Manu Bhaker is an exemplary example of the age-old adage: age is just a number. Although only 16 years old, she won the ISSF World Cup gold medals and has become the youngest Indian woman to win a gold medal at the Commonwealth Games. Other than the Asian games, she is also a strong contender to win gold at the Buonos Aires Youth Olympics.
6. Anish Bhanwala
After the legendary Shooter Honorary Captain Vijay Kumar who had won the silver at the London Olympics 2012, Anish Bhanwala is said to be the the next best shooter. He won the gold medal for the Men's 25 m in its rapid fire pistol event and has shown enough promise to be expected to win at least a silver medal at the Asian Games.
7. Saina Nehwal
She is one of the athletes in which India has hopes for, as she has already won gold medals at the badminton division for the Commonwealth Games. There are hopes that she will attain the gold medal for this year's Asian Games if she keeps up the current form that she is in now.
OVERALL PERFORMANCE PREDICTION
For this year's Asian Games 2018, India is hoping to win 4th place. It aims to win at the Athletics, Kabaddi, Boxing, Shooting and Tennis divisions with high hopes on Wrestling, Archery, Squash, Badminton, Boxing Weightlifting, Table Tennis and Field Hockey. In total, it hopes to attain 12 medals with 5 of them being gold medals.
India is already predicting its win for wrestling and hockey. But it's Badminton, Judo, Golf and Rowing where India must flourish to reach 4th place. Shooting is where we might make an early setback, as the organizers are already putting a halt to several shooting divisions.
Who are you most excited to watch for Asian Games 2018? Tell us in the comments below!