Are You Well? Here are 12 Steps to Get There…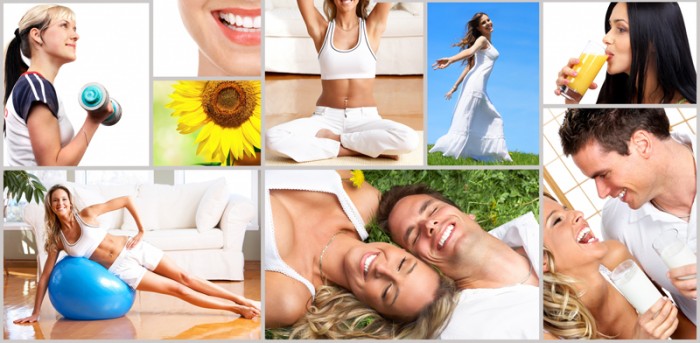 12 STEPS TO BEING WELL
We have put together a nifty guide that takes you from so-so to fantastic health. Here's how to get the best and most out of being healthy. Go for it!
PRIORITIZE


You can only do so much with the

time you have

. Prioritize your tasks order of importance.

MAKE ADJUSTMENTS
Learn to work around your lifestyle. Modern life requires us to incorporate rest, recreation and exercise into the frenzy of everyday living. Try to leave work on time every other day, free up your weekends, eat healthy business lunches and walk to your appointments if you can.

BE AWARE
Recognize that an unwell mind affects the body and vice versa. Know what makes you feel good and go for that.

RELAX
Teach yourself to appreciate calm and serenity through meditation. This is a good way of listening to your needs.

OBTAIN INSIGHT
Understand your genetic make-up: who you are, what inherent medical problems you have, how you live your life, what your habits are, what idiosyncratic ailments you have. There are wellness perimeters you should try stick to. These are measured by your weight, blood pressure, heart fitness, personality type and family history.

GAIN KNOWLEDGE
Know your options. Find out the kind of medical help you can obtain for your particular health complaint. Read up. Understand that everybodys medical needs are different.

WATCH YOUR DIET
Obtain nutritional guidance from doctor, dietitians and people in the know. People who eat healthy (read: low fat, salt and sugar, less red meat and more complex carbohydrates) have been known to have better resistance against colds, sore throats and coughs. They are more energised all round and are more emotionally stable. There are programs designed for busy executives, children, athletes, home markers, pregnant women, teenagers and senior citizens.

EXERCISE
Not only is a good workout important in maintaining healthy body weight, it increases endorphin levels (which make you happy) and helps you to sleep better.

USE SUPPLEMENTS
Considering the level of stress we put up with, skipped and irregular meals, and junk food that we sometimes feed our selves, the body can do with all the help it can get. Popping multi-vitamins will supplement your daily food intake.

THINK OF ALTERNATIVES
Be open-minded. If conventional medicine is not your cup of tea, widen your options to include therapeutic massages, acupuncture and aromatherapy. But be careful of anything that is too radical. Check with your doctor first.

ENJOY RECREATION
Make time to have fun. Develop hobbies that take your mind off stress-related matters. Motivate yourself. Make getting well a goal and the reason for everything you do.

MANAGE STRESS


Stress makes the body vulnerable to disease. Obtain a

stress management program

that is tailored to your stress profile.