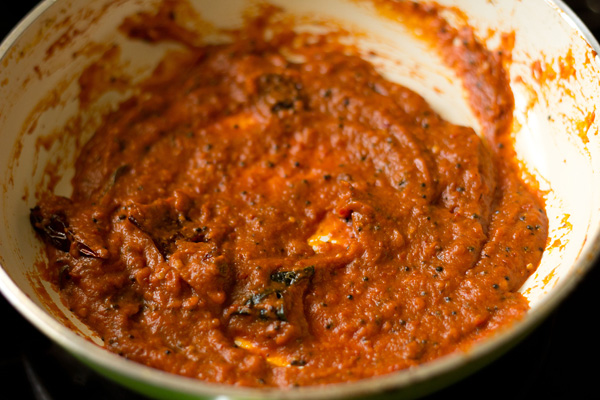 Tomato chutney is a versatile sauce. Coming from the Indian subcontinent, it can be eaten with traditional Indian dishes like brown rice dosa, sorghum/jowar dosa or even curd rice. But not only that, as you will be able to eat it with kebabs, sandwiches, burgers or meat dishes.
Ingredients :
5 tomatoes peeled
½ cup raisins
½ tsp saunf
½ tsp jeera
¼ tsp ajwain
1 tbsp grated ginger
5-6 green chilies chopped
2-3 red chilies
2 tbsp sugar
Juice of ½ lemon
Direction :
Cook all ingredients together till soft and cooked through.
Serve as side dish for any meal.