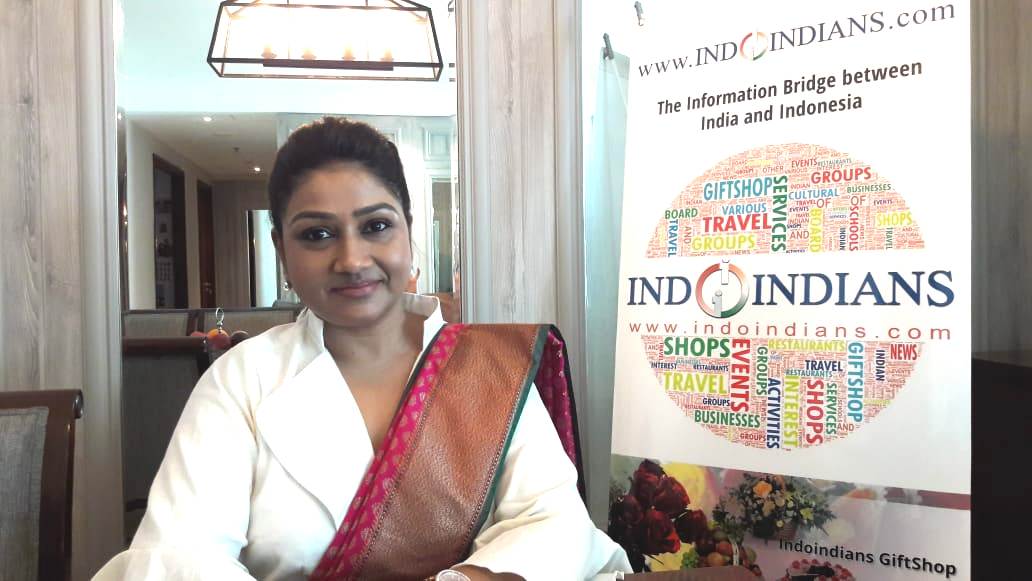 IndoIndians.com had the opportunity to meet with Dolly Jain, the fastest Saree draper ever recorded by the Guinness World Records. Jain is not only known for her world record but also known for her ability to drape 325 styles of Sarees from Gujarati, Hyderabadi, Bhopali, Rajasthani, Bengali, Assameese, Lehanga style and even the 9 yard saree. Not only that, she is also credited to creating various styles from the hip-hop, tight fit, fish style half, Mumtaz and many more. Currently she is known as a professional Saree draper and has dressed a number of Bollywood stars, the rich and famous.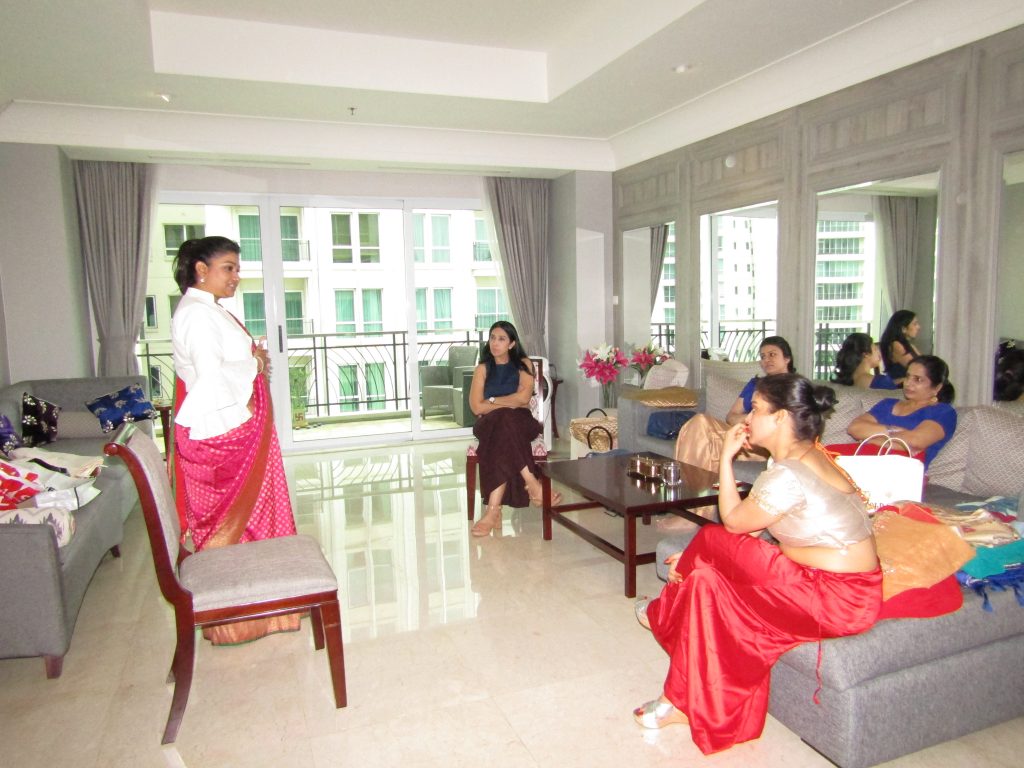 Please tell us about yourself. How did you get interested in Saree styling as a career?
I was never fond of Sarees, to be completely honest. I got married to a family where I was allowed to only wear a Saree. Then I thought "if this is my garment and I have to wear only thing, then let me style this". I started to wear Sarees in different drapes, and everybody started loving the way I carried my Saree and that's how I got into it. I never thought I'd be able to take it up as a career but somehow this was how God has destined it. A passion finally turned into a profession.
Saree is just 6 yards of long fabric. How many styles can you drape it?
A Saree is not only a 6-yard fabric, but it can also be 9-yards. There are two different sizes in Sarees. In total,  I can drape it in 325 styles and I'm the fastest Sari draper in the world to drape a Saree in 18.5 seconds.
Which is your favorite style?
I think every style that I've created is my favorite style. I can't choose one. I'll probably wear one today and  my favorite style will change again by the next day.
Here are 7 different saree styles >>
What is the most important tips to draping a perfect Saree?
I think that pinning it up is the most important of wearing a Saree. Even if you do a good job at draping a Saree, you need to know the right places to pin it up. Otherwise, your Saree will come down. It acts as the finishing touch and the one that holds the Saree in place.
How relevant is the Saree as a work attire in the modern office?
I think that it's still very relevant. It's very easy to carry, and can look very elegant and nice. To make the Saree more practical and easier to put on, you can just predrape the Saree the night and wear it right away in the morning. It will be like slipping into your denim and your t-shirts. For most people, it can take just two minutes to put on your predraped-Saree.
So your work with many celebrities. Who have your worked for?
I've worked with a lot of celebrities. I've done Salman Khan's sister's wedding and I recently did Sonam Kapoor's wedding.
Can you share with us an unforgettable story?
My most unforgettable story would be about a bride I worked for. This bride was about 5'4 inches tall but the designer gave her a lehanga which was for a 5'2 feet girl. When I picked up the lehanga and I saw that the lehanga was so small and was too short for her, she panicked and started to cry.
It was like a test to me at that time. So I said, "calm down, we'll find a solution to it". The best solution that I could come up with was this: I went to her mother, picked up a banarsi Saree, made the bride wear an underskirt (a petticoat), drape the banarsi Saree as a skirt and then slip the lehanga on top of it. Trust me, it looked much, much better than the designer lehanga.
Who were your role models?
My role model was always my mother. She has always worn a Saree so beautifully. Even today, she carries a Saree everywhere from when she wakes up to work and to bed. When she wakes up, her Saree would still look the same.
My biggest inspiration in my life has been my dad, who is not with me anymore. But I always think he's always there in spite of not being there. He's always there to bless me.
What is your motto?
My motto is to spread the Indian art of draping globally to every corner and every individual. It's not about being Indian but it's about being a woman. I think that every woman should know how to drape a Saree. It's not important for you to learn 325 styles, as long as you properly learn a few basic styles.
Do you have a project coming up in the future?
Right now, I'm coming up with a coffee table book titled, "365 styles of Draping a Saree". Before I retire and leave this world, I want to give this world a new drape for each day. For those who can't wear a Saree, you won't be confused anymore as there are plenty of drape styles for you to use.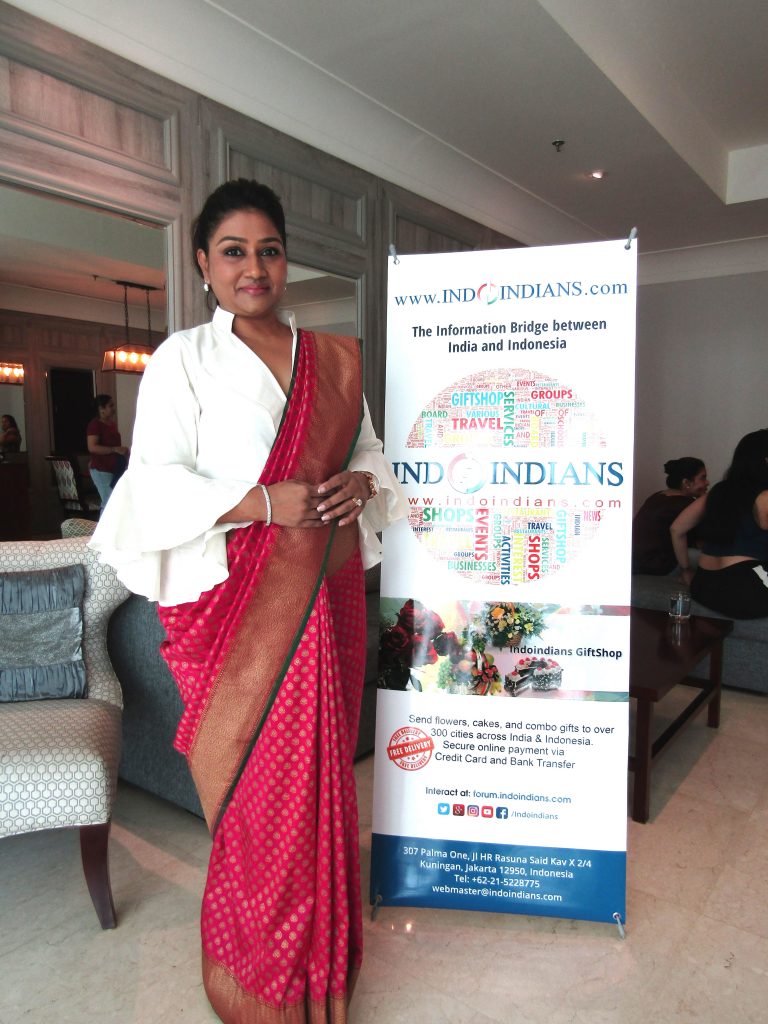 For more information about Dolly Jain, you can visit her social media:
Facebook: https://www.facebook.com/DollyJainStylist/ 
Instagram: https://www.instagram.com/dolly.jain