With the crazy traffic, it seems impossible to jog around the town. Even the sidewalks are packed with the street peddlers and sometimes motorbikes also take the pavements, leaving a little space for people to even walk. However, you will be pleasantly surprised to know that Jakarta has several places where you can jog and run without worry!
GBK Senayan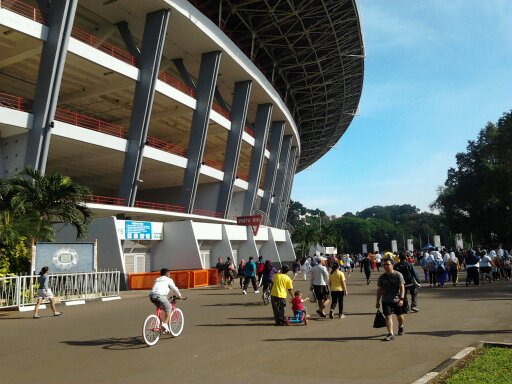 The largest stadium in Jakarta is probably the most popular jogging track for Jakartans. During weekdays, people pack the location after office hours and night. At the weekends, GBK Senayan becomes a perfect jogging track for everybody. After having jogged for a while in the weekend, it's always nice to try the snacks and foods inside GBK Senayan complex.
Address: Jalan Pintu Senayan, Central Jakarta
Monumen Nasional (Monas)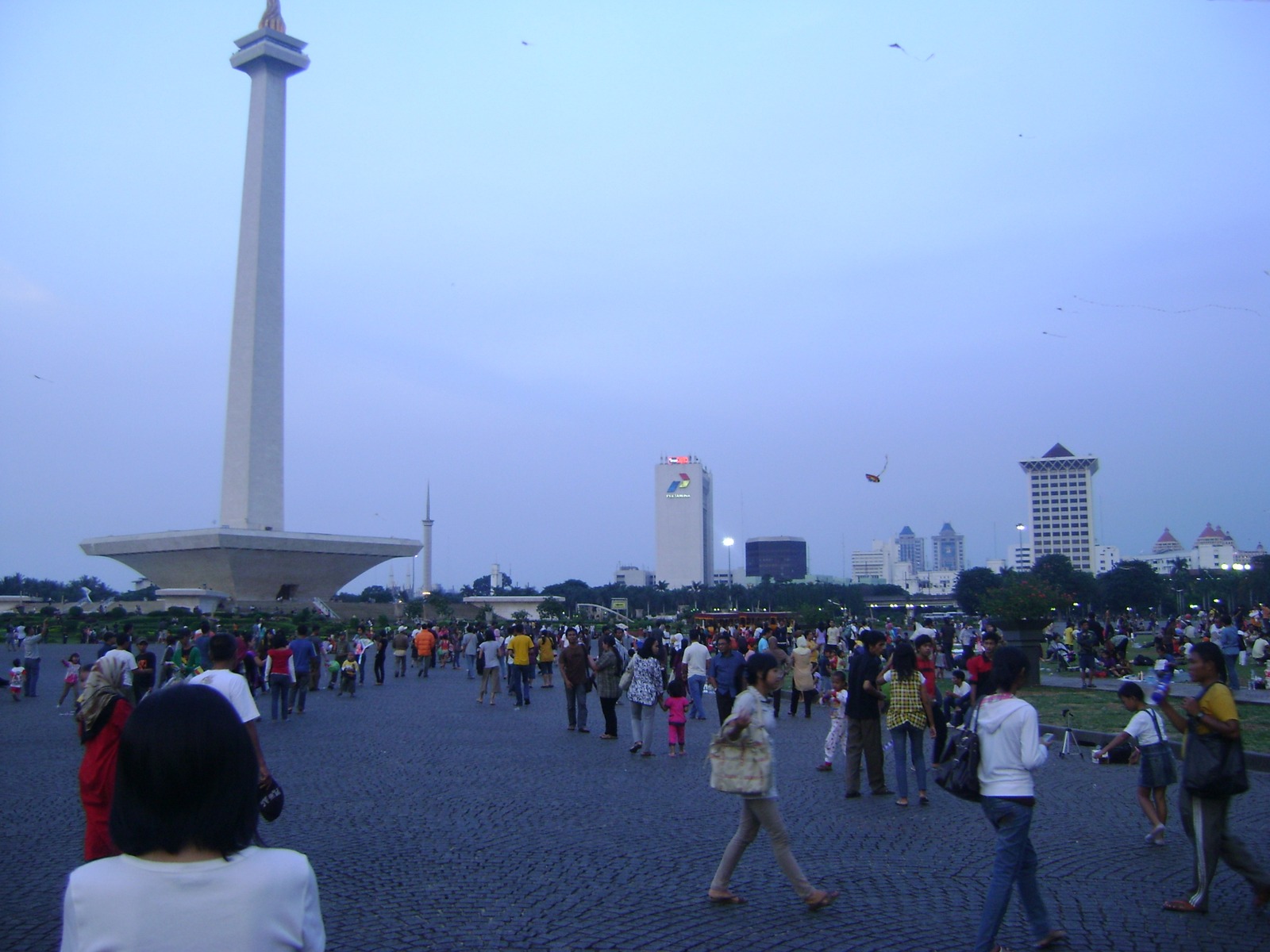 The clean pavements and lush park around Monas make the Jakarta's landmark a nice place for jogging. Usually people come in the morning or evening, because the air is nice during those times. Its jogging track is quite long and comfortable for jogging or just for strolling around.
Address: Merdeka Square, Central Jakarta
Kebung Binatang Ragunan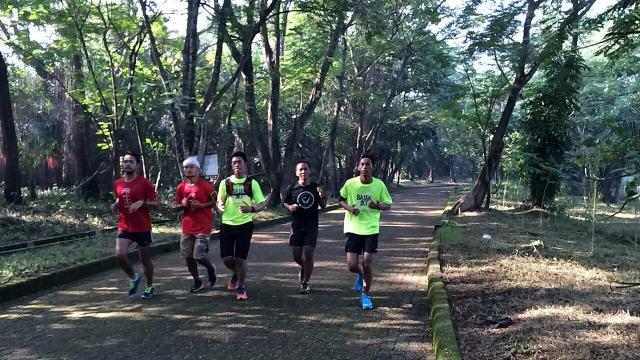 This zoo is clearly a tourist attraction, but it has tracks that are perfect for jogging. If you don't feel like jogging, you can opt for walking and viewing the animals there. You can also rent a bike inside the zoo if you want a different kind of exercise. It is recommended to come before 7am, before the zoo is packed with visitors.
Address: Jalan Harsono 1, Pasar Minggu, South Jakarta
Epicentrum Complex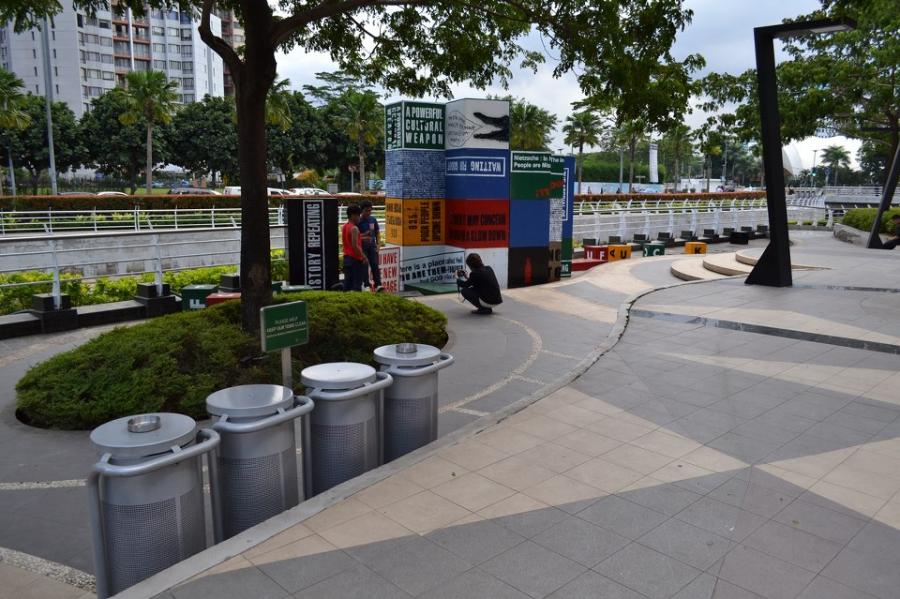 Located in one of the central business districts in Jakarta, Epicentrum Complex also has a nice jogging track. The track is located right in front of Epicentrum Walk mall, and surrounding a manmade river. Even though it is located in the heart of the city, it's far from traffic jam and the air is very nice in the evening.
Address: Epicentrum Complex, Jalan HR Rasuna Said, South Jakarta
Ancol Loop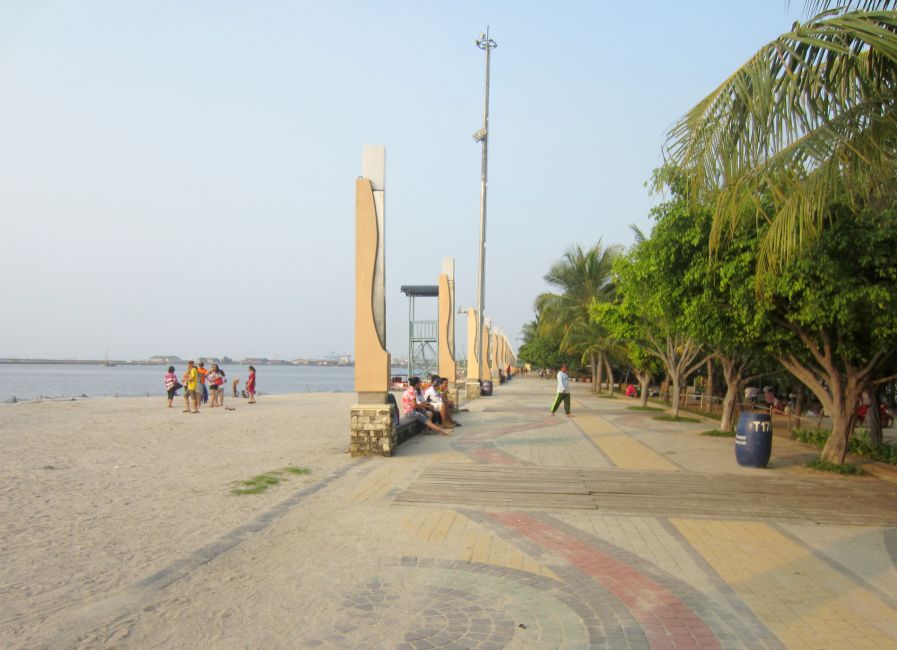 The Ancol Loop track is famous for its beautiful view. The track is located around the beach at Taman Impian Jaya Ancol, so you'll get what you've probably expected: the beach wind and the ocean view. The starting point is in front of parking lot A Pantai Indah, then turn west through Lodan Raya, turn left to the east along Pantai Carnaval and finish at Pantai Indah.
Address: Jalan Lodan Timur 7 Ancol, North Jakarta
City parks around Jakarta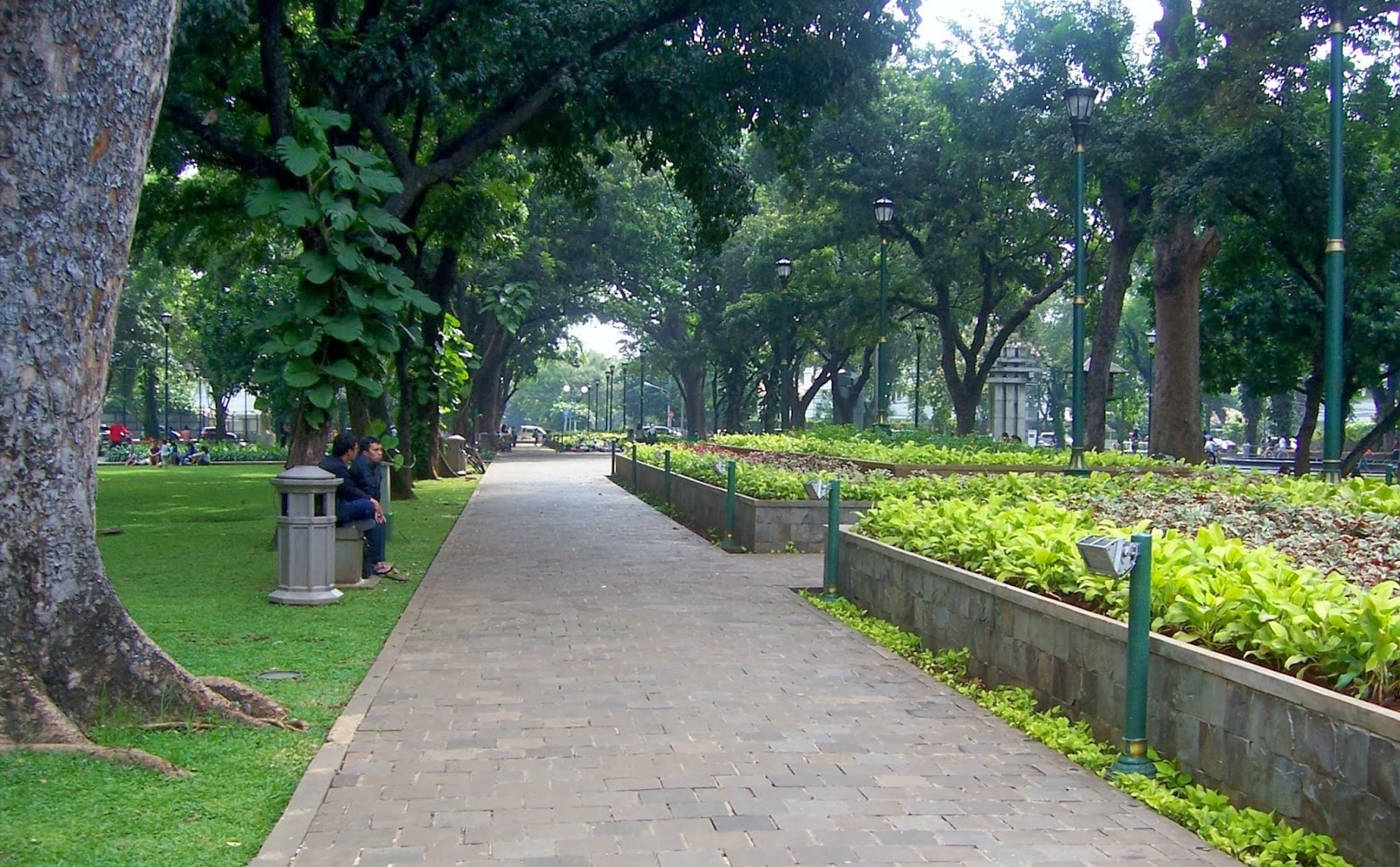 Several city parks like Taman Suropati, Taman Menteng, and Taman Langsat are perfect for morning or evening jogging. The parks are surrounded by lush trees and located at strategic places to make your jogging time more convenience. For more information about city parks in Jakarta, click here.
It is not difficult to stay healthy in Jakarta. If going to the gym is not your cup of tea, you can always have a light jogging at the places listed above. Let's have a healthy life!