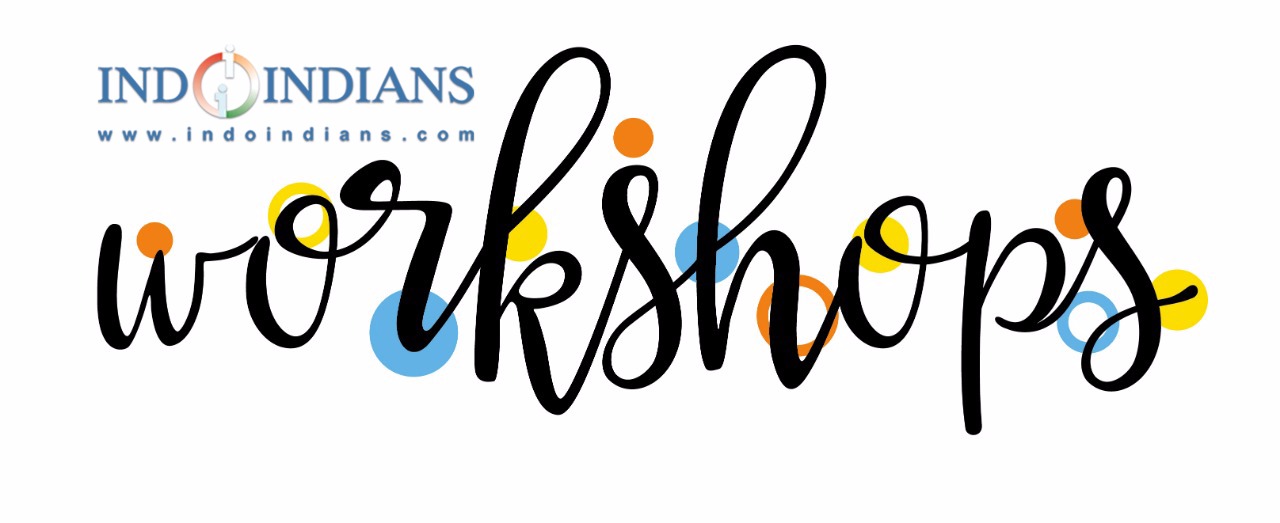 2019 was the year of transformation for Indoindians – from a mostly online community connect, its also offline connecting with the members through workshops, speaker based seminars, coffee mornings and large public events.
Come join us to share your knowledge and expertise. Just drop us an email at event@indoindians.com
Here is a brief compilation of the various types of events this year.
Coffee Morning Event Workshop: The 5 Love Languages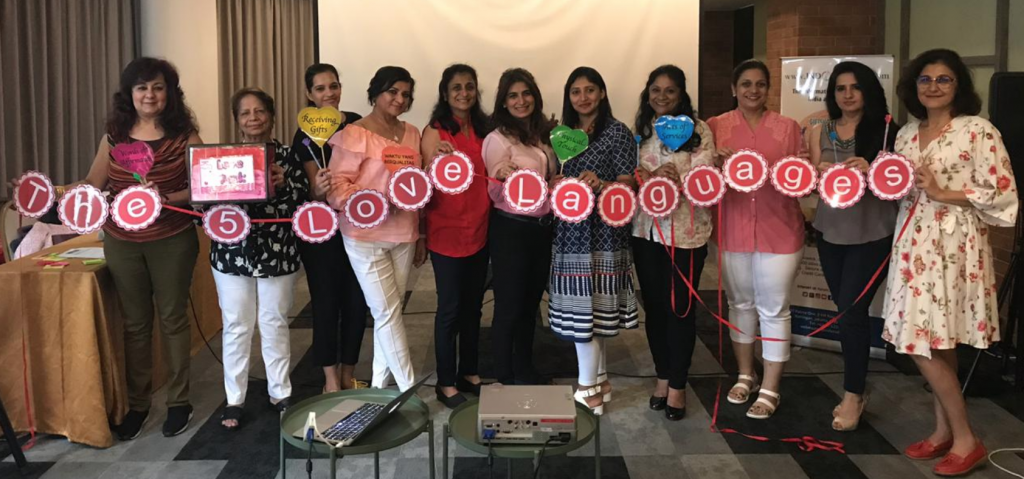 Held on Valentine's Day, Love Languages is meant to introduce to participants that there are many ways to show love.
Coffee Morning Health & Nutrition Talk: Is Sugar Toxic?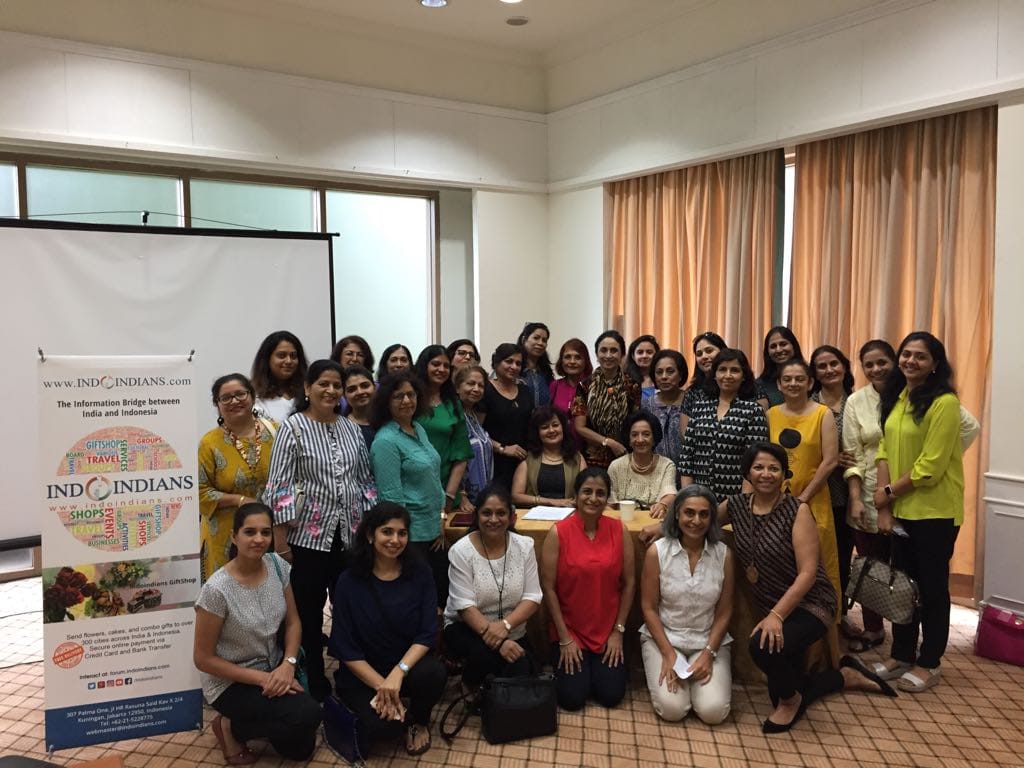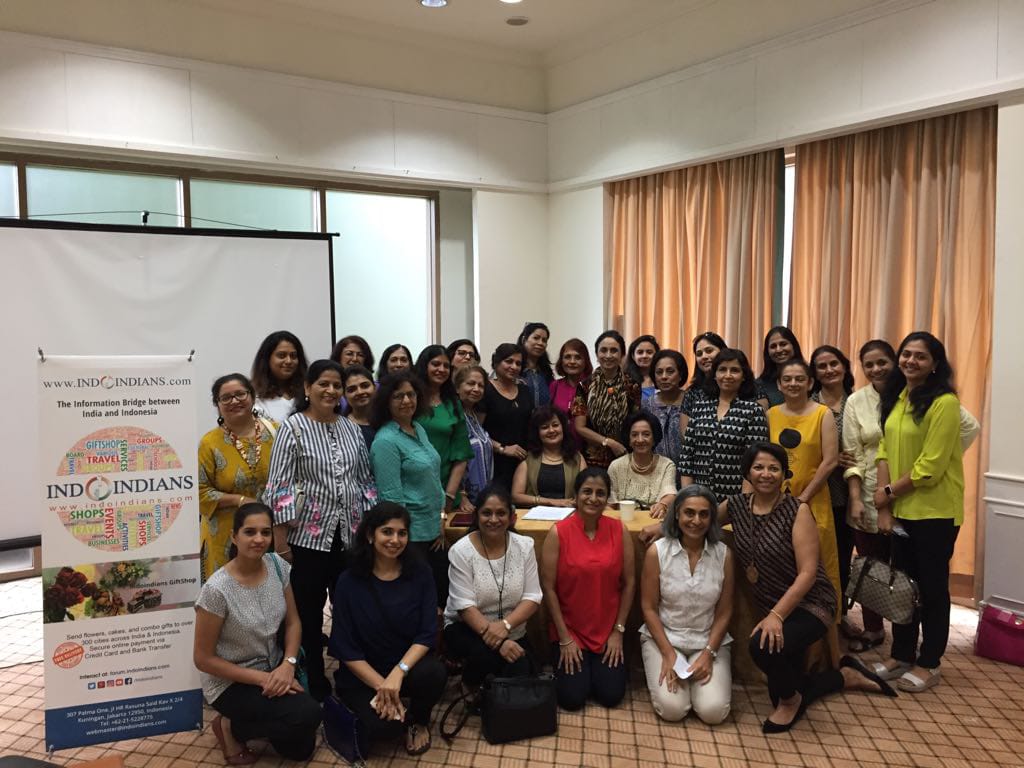 This workshop is meant to educate participants on the effects of eating sugar to the body.
Health Seminar: Breast cancer Awareness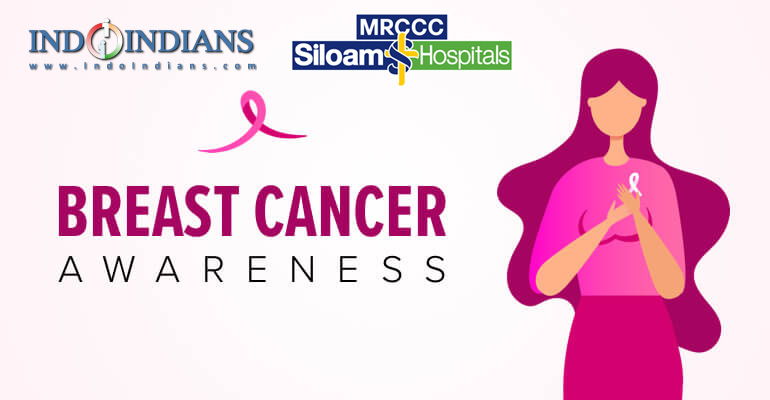 Indoindians in collaboration with RS Siloam MRCCC seminar on Breast Cancer awareness
Vision Board Workshop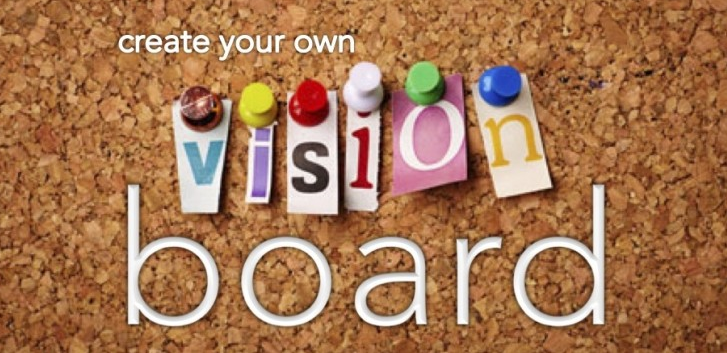 Manifest your future with vision board workshop. It also serves as a motivator which constantly reminds them of their goals.
DIY Green Products workshop with Rita Srivastava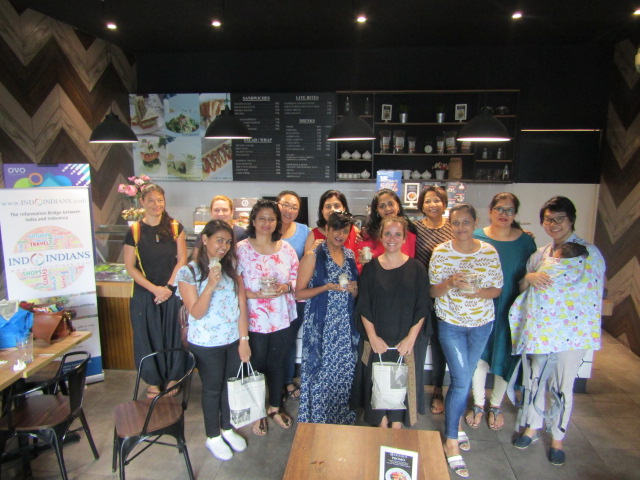 Rita Srivastava teaches participants how to create green, organic products they can make on their own.
Ayurveda Workshop with Shilpa Dhoka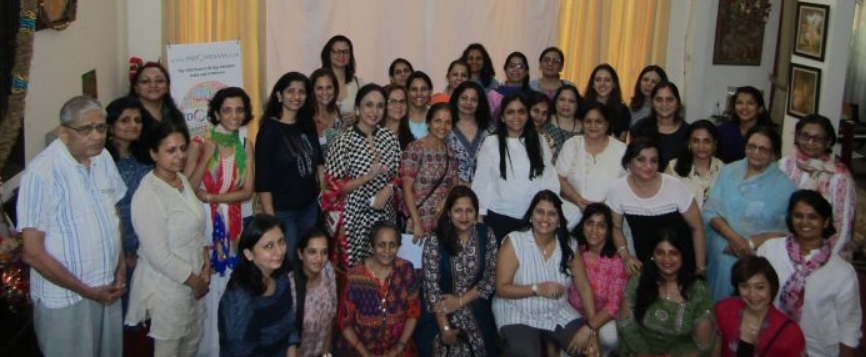 In collaboration with Indoindians, Shilpa Dhoka shared principles and knowledge of Ayurveda for health and well being.
The Indoindians bazaar was held successfully at the Ritz-Carlton hotel, with over 1200 visitors who shopped and had fun!
Saree story is a series of workshops done by Indoindians to show off the beautifully-made sarees, from Banarasi Sarees to Kanchipuram Sarees.
What's up Chef Cooking Demo & Tasting Events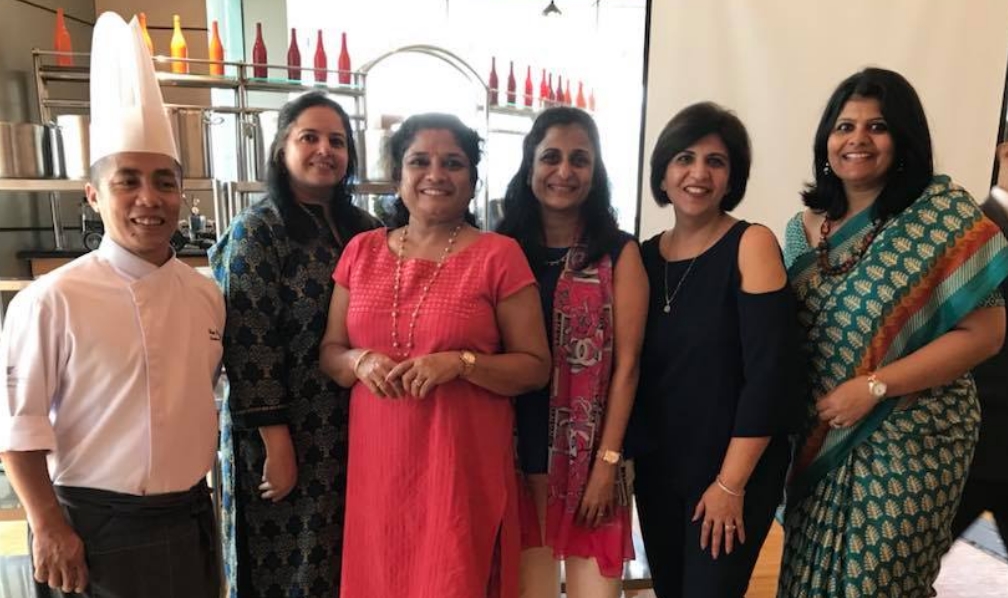 Indoindians series on cooking, where community members shared their recipes as well as  a tasting session.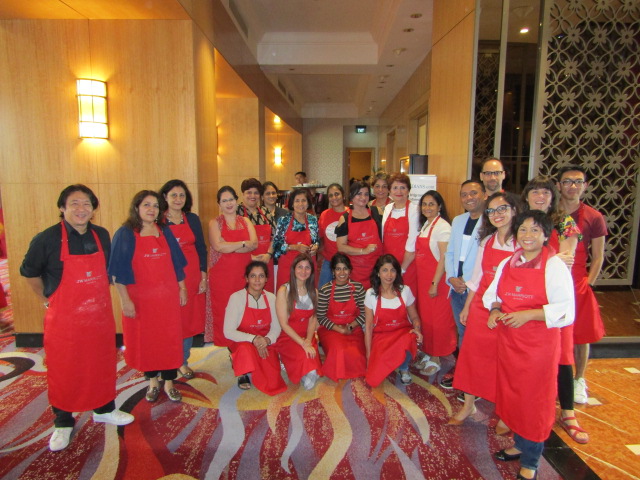 Indoindians organized cooking workshops in collaboration with Hotel JW Marriott.
The Art of Giving-Charity Art Exhibition & Auction: SLC & Indoindians Artists Collaboration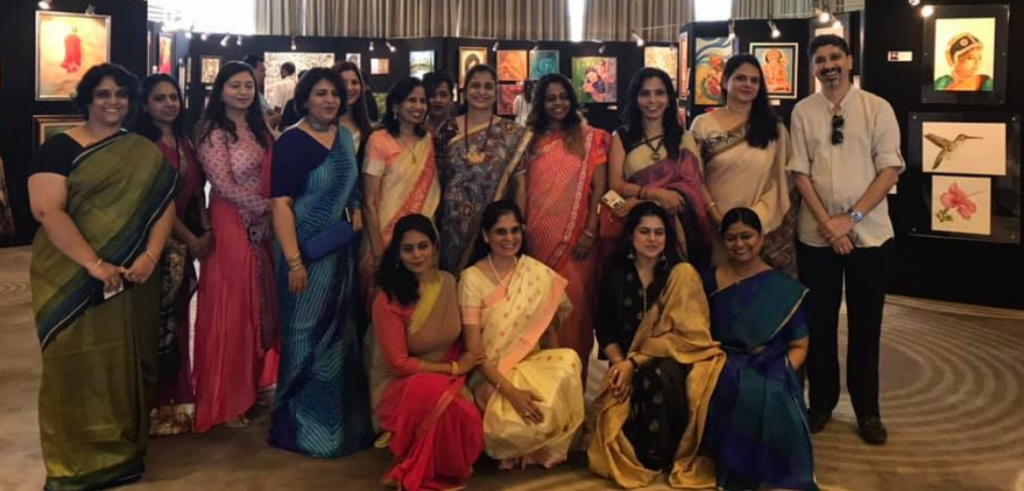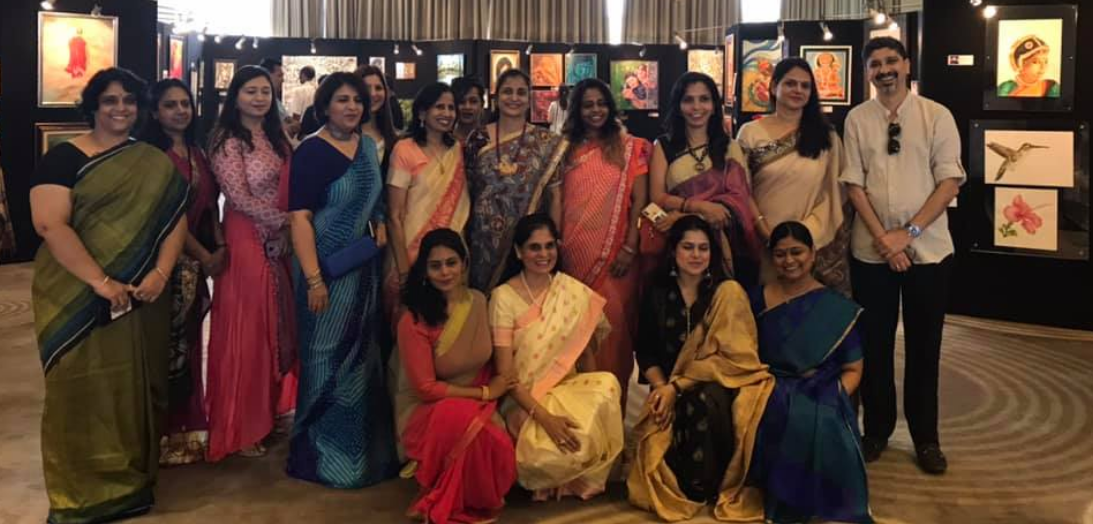 Indoindians Artists & Saraswati Learning Center for differently abled children collaborated on a Charity Art Exhibition & Auction.
IndoIndians Bollywood Dance Party
Internations and Indoindians especially created a Bollywood party to celebrate Diwali
Indoindians Makeup Workshop with Lakme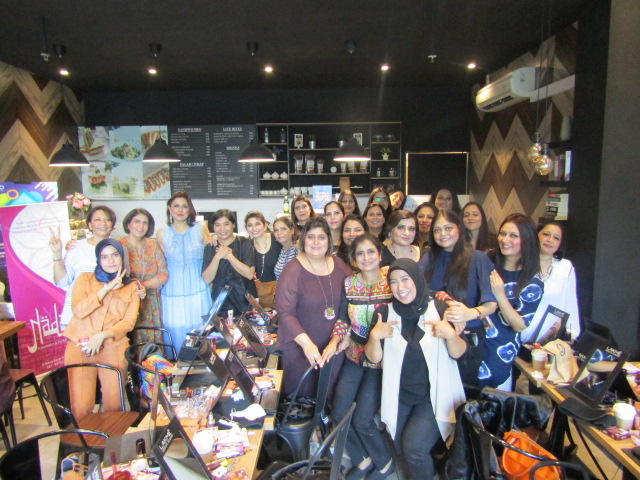 Lakme & Indoindians presented successful, interactive makeup workshops.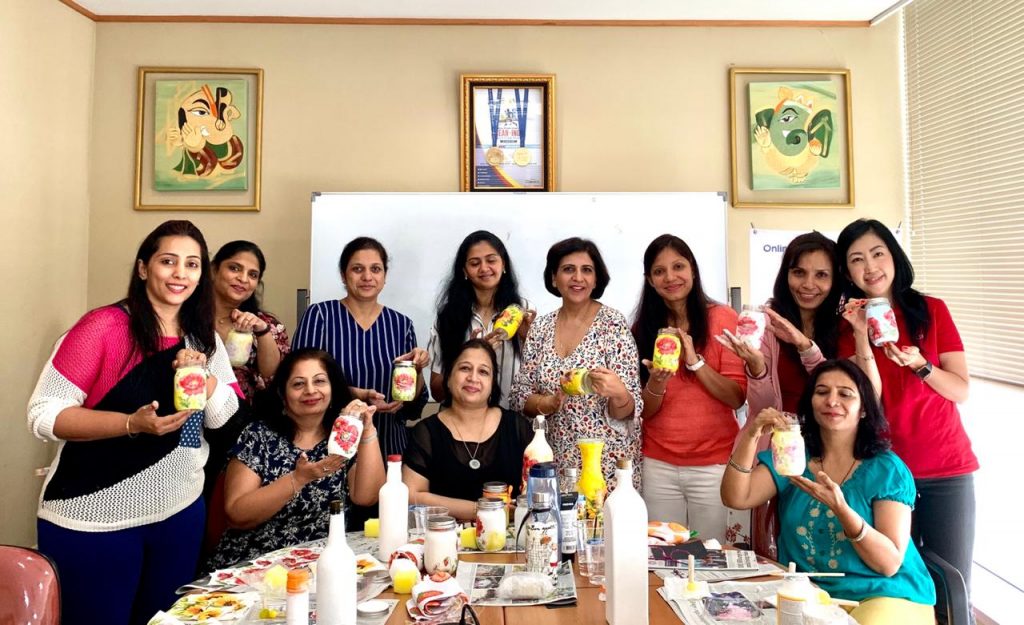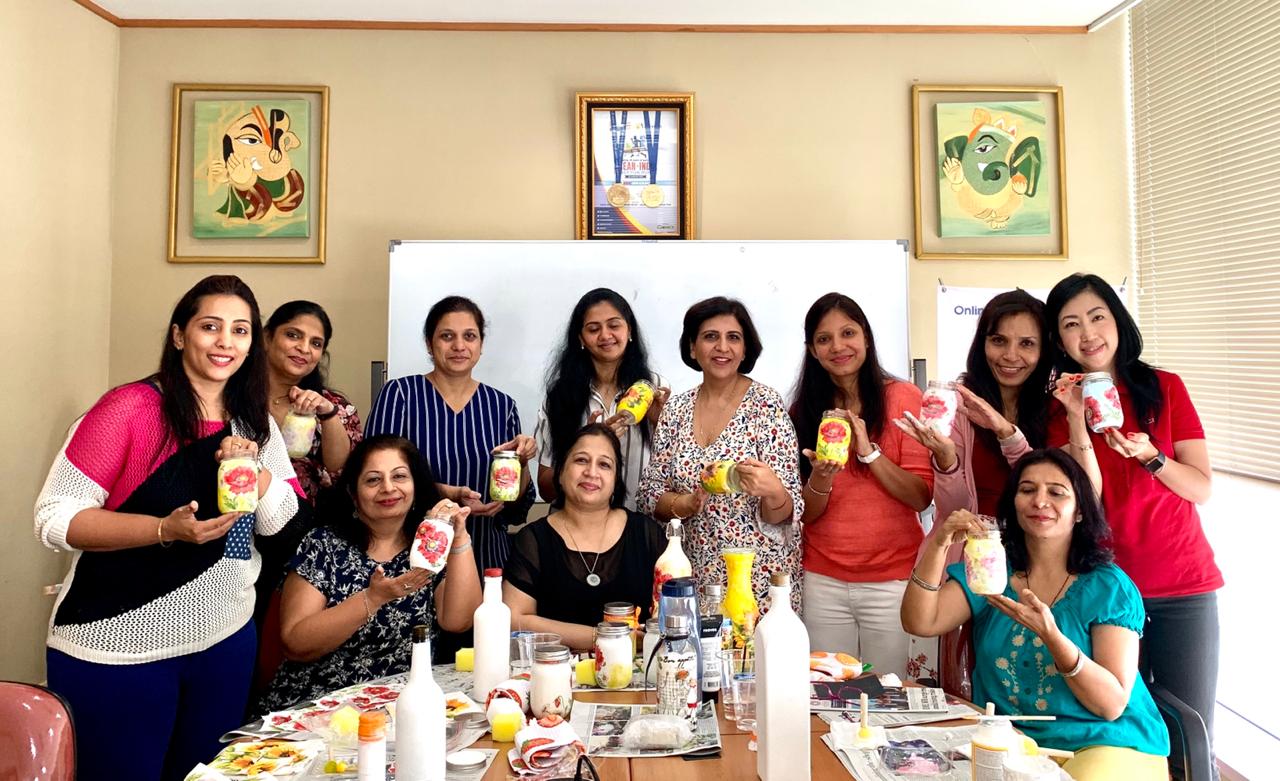 This year, Indoindians has managed many art workshops from decoupage to clay sculpting.
Fashion Exhibition & Sale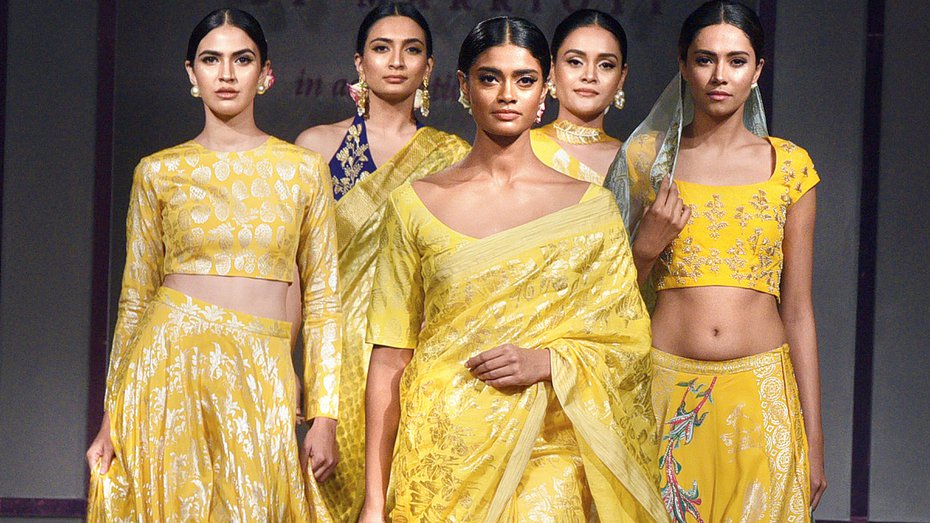 A fashion exhibition cum sale of well know Indian designer Masaba in collaboration with Le Rosh Boutique in Jakarta.
Food Festival
Indoindians collaborated with Keraton Hotel in The Final Table Chef Winner Amninder Sandhu at an Indian food festival.
Children's Painting Competition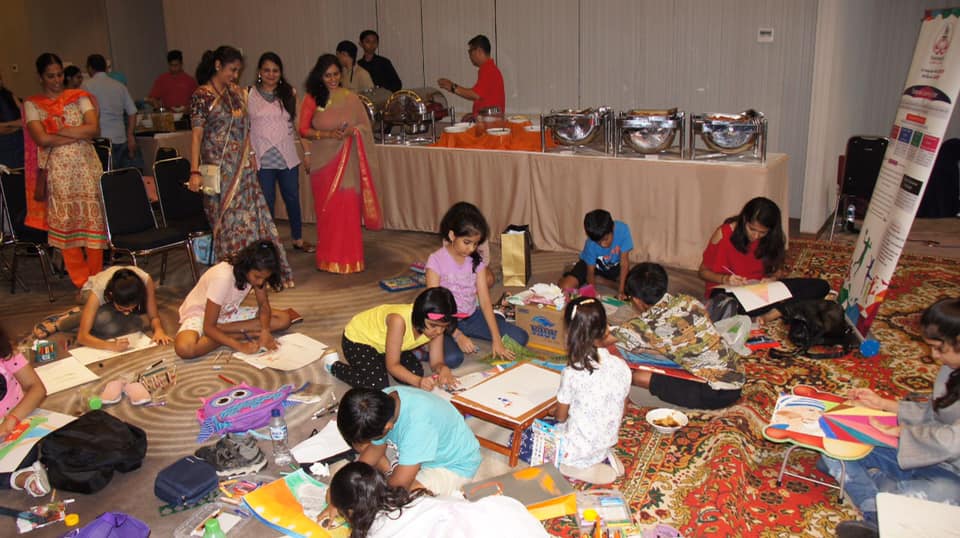 Children who love painting are given a platform, in which they can participate in the painting competition to unleash their creativity.