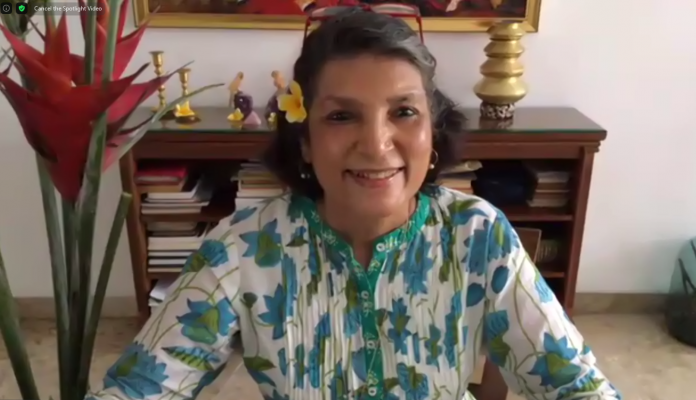 It was all about probiotic, gut health boosting recipes at the cooking shooking LIVE with friends. Talented Indoindians friends who are amazing cooks shared their favorite probiotic recipes and cooking tips/tricks LIVE on a zoom session.
Theme: All about gut health & probiotic foods
Jyoti Chawla shared a very informative presentation on gut health.
She was also the moderator and introduced all the cooks to invite each cook to demo/talk about the recipe.
In a fun interactive session 4 recipes by 4 different cooks.
Vasanthi Ram – Fermented rice and fenugreek seed porridge
How to correctly make dairy milk yogurt and coconut yogurt
Rimi Kochar – Shrikhand
Poonam Sagar – Beetroot & Carrot Kanji
Sushila Mahtani – Tempe Steak with BBq Sauce
Click on the links to get the recipes.