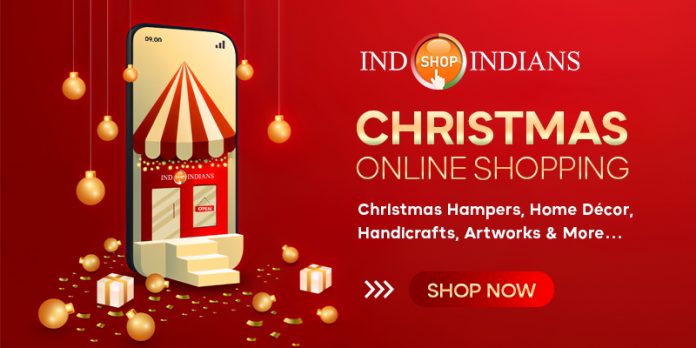 Indoindians Weekly Newsletter Online here>>
Namaste Friends,
December feels different – a month for rest and relaxation. A month for reflection and anticipation. To reflect on what this challenging year has taught us, and to anticipate what the new year will bring.
Look out for our very first Advent Calendar, with the theme Being Kind
Advent normally refers to a special time (a period of 24 days) of anticipation, counting down to Christmas. Each day a Gift of Kindness is revealed for harmony and happiness.
Reveal health, recipes, practical life tips, Special Guests, Challenges and EVEN a Surprise Gift or two. Follow us on Instagram & Facebook @indoindians
Beautiful Christmas hampers, handicrafts and home décor items for complete your shopping list at www.IndoindianShop.com Shop today!
Upcoming online events:
5th Dec: Unlock Your Potential with Shareen Ratnani.
15th Dec: Digital Transformation in Corporate Learning & Development.
Other interesting articles in this newsletter edition
– Exotic Adventure to the Heart of Nature and Heritage of Indonesia
– #WonderfulIndonesia: Diving Sites in Flores
– 7 Interesting Facts About the Komodo Dragons
– The Marvelous Pink Beach at Labuan Bajo
– 38 Traditional Fabrics of Flores
– All About Miso & Miso Soup Recipe
– #Howto Make Salt Dough Ornaments
– Easy Playdough Recipe to Make at Home
Stay safe and healthy.
Warm Regards,
Indoindians Team
Indoindians Weekly Newsletter Online here>>