The Indoindians Artist Group is made up of vibrant, dynamic and creative Indian artists in Indonesia. They support and share skills and techniques through workshops, classes and feedback.
Here is a list of the artists in alphabetical order: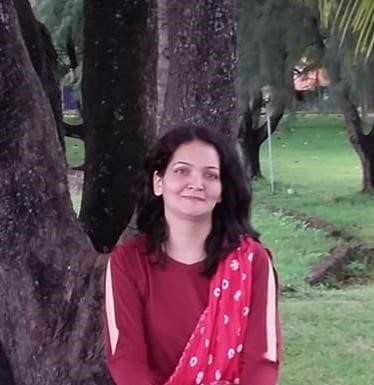 1. Arati Joshi
I am Arati Joshi, living in Indonesia since last 13 years.
Though having carrier & experience in Chartered Accountancy field, I am having interest in Art & Drawing too (although not taken any training or formal education in drawing)
Mostly my Art work is in Charcoal, Water color & Oil Paint. I have participated in few art exhibitions in India and Indonesia.
E-mail ID: aratideval@yahoo.co.in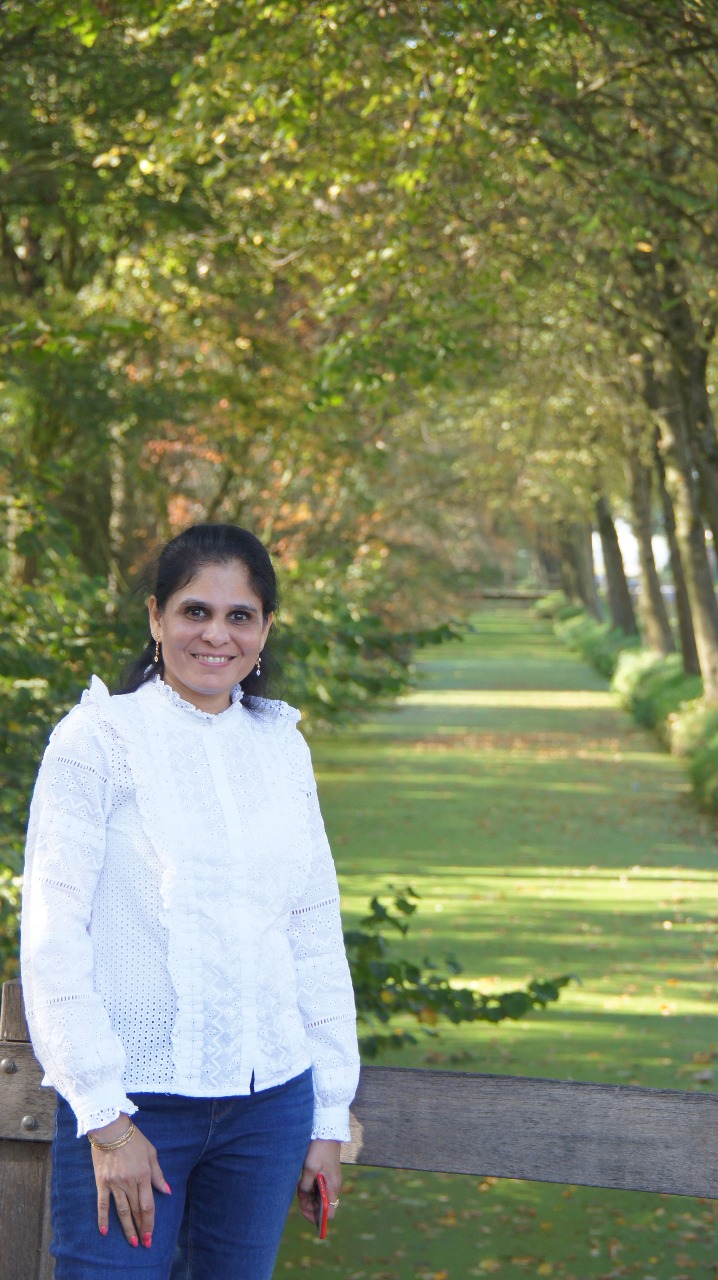 2. Archana Agarwal
A home maker with 30 years of experience and a passionate arts and craft artist. She believes in leading her life in as natural and organic manner as possible and likes to extend that thought to the various facets of her life- whether it be gardening fresh vegetables and fruits in her kitchen garden or up-cycling daily waste products into beautiful, sustainable and functional alternatives- she has always got her creative juices flowing.
Currently her collection explores techniques of decoupage and dot painting. Her Mother has been her constant source of inspiration and the person responsible for her creative instincts. She is also inspired by her friends Jyoti and Komal.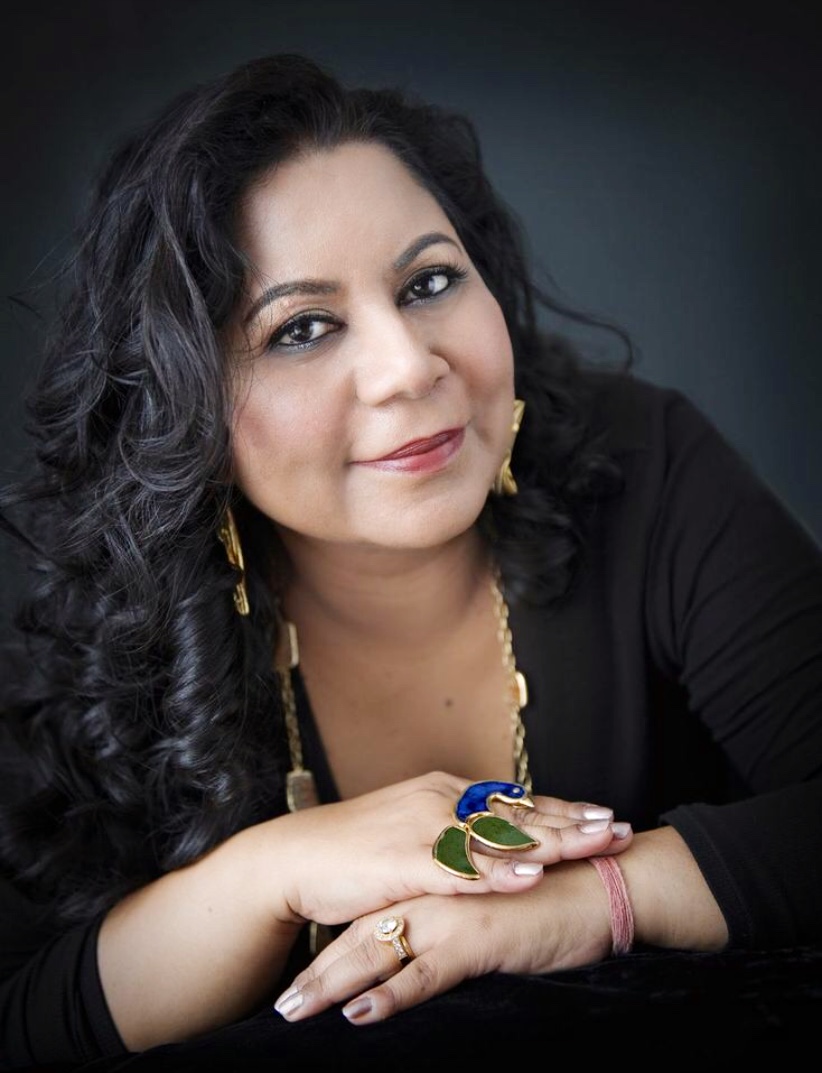 3. Arti Gidwani

I was born in New Delhi, spent the early years of my life there, but have moved around since and now I have made my home in Jakarta. I first put my hands in clay in Singapore; there I studied ceramics under the tutelage of a Studio Potter. Since moving to Jakarta, I have been experimenting and pushing the boundaries, self- teaching myself in the process. I work with clay because of its ability to capture ideas and emotions, and I have found a strong love in sculpting. I find my muse in everything around me and celebrate all that is born of the earth. For the past 10 years, I have been a working potter. I have shown my work in various galleries and shows.
My current work is a commentary on the world around me today, shown through sculptures that are whimsical and colorful.
Visit her Facebook page at https://www.facebook.com/morphedearth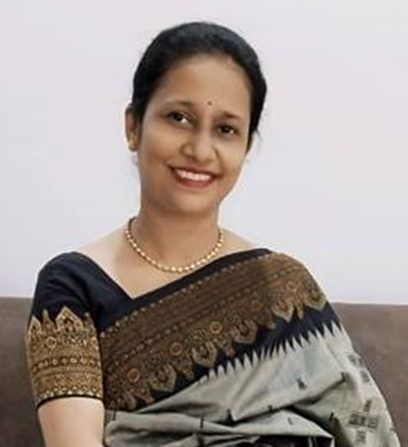 I was born and raised in Odisha but after marriage, I started a new life in Gujarat and stayed there for 20 years. As far as my interest in art, I think of it this way: "unlike most people when they grow up, I just never stopped having an interest in art." Though one of the earliest influences in sparking my interest in drawing and painting was my elder brother, or to be precise being envious of my brother's drawing skills when we were kids. And you know how these things go — it starts with the desire to be better than your brother quickly followed by the desire to be the greatest in your craft, and before you know it you've committed yourself to become an artist with years and years of practice. I never did any art educational course to pamper myself. Instead, I did my post-graduation in Economics and MBA thereafter. But honestly, I didn't stop painting. After raising two kids and from the
household work I use to spend little time on my passion. When I joined the college as an Economics Professor, I did my best there too.
Alongside this, I also began taking private lessons with a local portrait painter, Lal Singh. He was trained classically and taught me many of these methods of slow observational drawing. But this wasn't enough. I knew that even though I was learning and improving, I needed to work on my own as well. So in my evenings, after I was done with job and homework practice — I would do imaginative sketches of landscapes. Ranging from 30
minutes to 2 hours, it was called "speed paintings" back in the day. But they were tools for me to learn how to develop an entire scene, colour palette, and mood in a very short time.
I would get sick of something and just want to move on to the next piece, which is often what I did. If I get tired of painting landscapes, I switch to birds or horses or even portraits. I consider painting flowers with watercolors is the best form of refreshment for an artist. Acrylic colors brighten my mood but at the end, oil colors signify the long-lasting emotions and
detailing.
Favorite Quote: Breathe in the future and breathe out the past.
Favorite Book: A Thousand Splendid Suns, Novel by Khaled Hosseini, Ladies Coupé by Anita Nair, I Do What I Do by Raghuram Rajan.
Favorite Movie: The Revenant / The call of the wild,
Like the Netflix series 'Crown' – this is based on the life of Queen Elizabeth
BIODATA
In art you have to go for a long time before you can say "I have done something''. Arupa Panigrahi, self-employed realism artist has been actively contributing in oil painting on canvas from last twenty years. She has exhibited her paintings in India before flying to Indonesia. She has served Lal Singh Art Group in India. Her paintings exhibit landscape art and still life with its elements arranged into a coherent composition. Working in oils on canvas, she hopes her paintings give people a feeling of optimisms through the bright
fresh colour and form. For that she uses the rich tones that oils provide to give her paintings a strong physical presence, the resulting work transform the standard notion of realism into a uniquely expressive form. Though her art works painted in a realistic almost photographic way. To her getting outside is good for the soul. Through my artwork, I try to bring the outside in. My subject matter is always nature, whether it is a traditional landscape or a still-life painting.
Living with beautiful objects that pay tribute to the natural world reminds us to slow down and helps us reconnect with nature. As I believe "Nature takes me on a flight of meditation. I get absorbed in its beauty and mystery when I paint. I try to colour my vision and I think that realistic painting could be taken in a totally new direction". My goal is to inspire those who see my work to look more carefully at the world around them, to discover beauty in unusual nature.
Email ID- arupapanigrahi2019@gmail.com | Phone no.- +62 895-2400-6402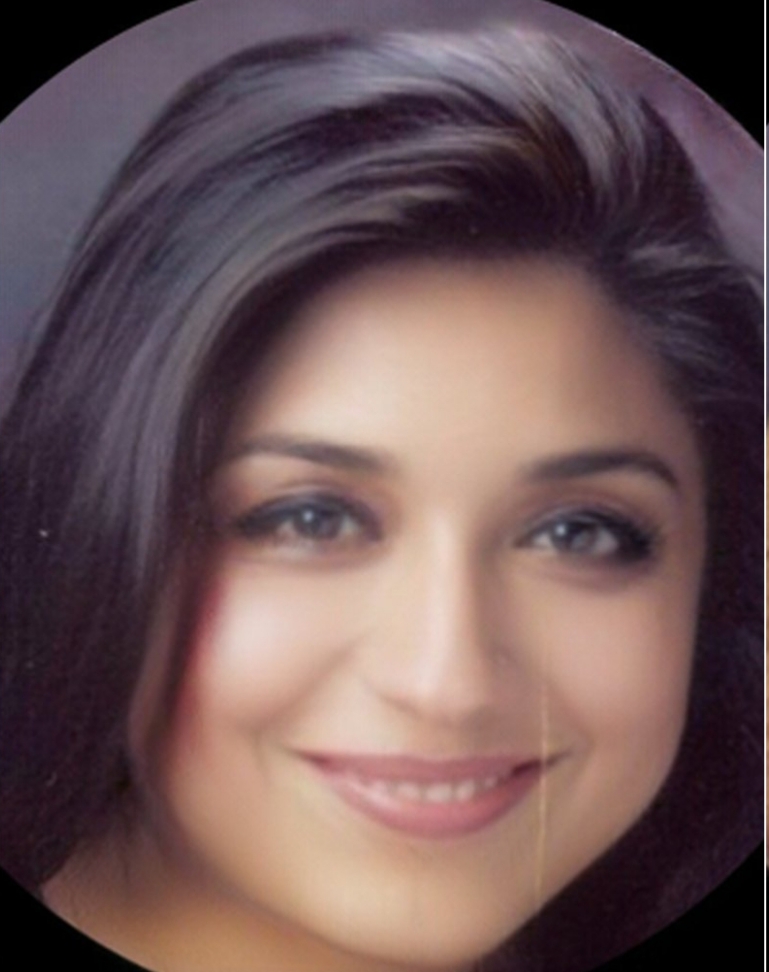 5. Hetal Butala
Hetal Bimal Butala:Painting came to me at a stage in life where I had the time and the ability to explore various creative mediums. Being in the corporate world and leaving it after 17 years was fearful and tough in itself and that's when my creative journey began. How could I let go of an opportunity to learn and try my hands on oil painting.
I'm largely a self-taught painter with some natural abilities which have been sharpened over time through guidance from experts and self learning.  I have been involved  deeply with painting  since last 4-5 years, so I believe I am still a learner.
Painting has always been part of my life and I've been a very creative person and have explored different types of paintings like charcoal paintings, cartoon and pencil drawings rather than oil painting, so it's been a joy to learn and try my hands on oil painting.
I am completely captivated by landscapes, absorbed by portraits and abstracts. Whether just for my own enjoyment or for private commission, I love to use my brush and paints to creatively capture a likeness. I like to make marks with my paint, rather than try for a photographic smoothness, but regardless, the end result should be an accurate observation, created with painterly expressive marks.
My themes are totally based on what appeals to me. The purpose of each canvas has been to explore a different technique. Mixed media and sculpture painting has always attracted me and have been trying my hands on the same.
My works include landscapes, abstract, portraits and sculpture painting.
Feel  happy that I could realize my talent and have the platform to explore it further.
I am originally from Mumbai and have been living in Jakarta since last 3 years.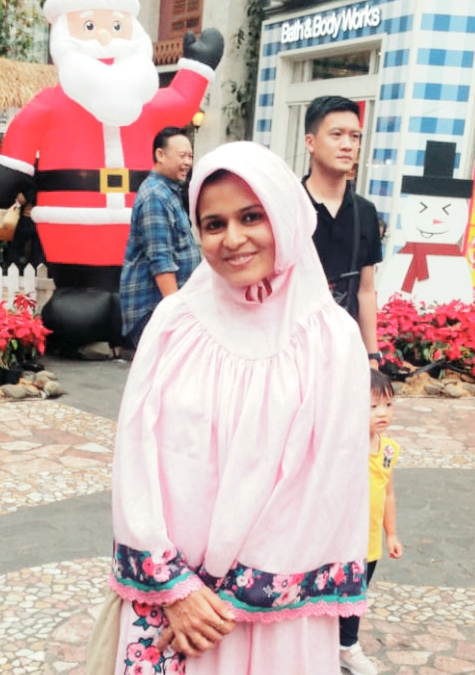 6. Jumana Mohammed Qayyumi
Graduated from Sir J.J. School Of Arts Mumbai, in the year 2010. Passed with 70% merit in final year and stood 1st in Mumbai University in the department of textile design.
I mainly work with oils, acrylics and watercolours
I paint keeping nature created by the Almighty as the main source of inspiration
Have been pursuing my career as an Artist and have taken part in many art exhibitions in past years including India Art Fair, Mumbai Art Fair, Radiant Arts etc.
Also have conducted many workshops for children and adults.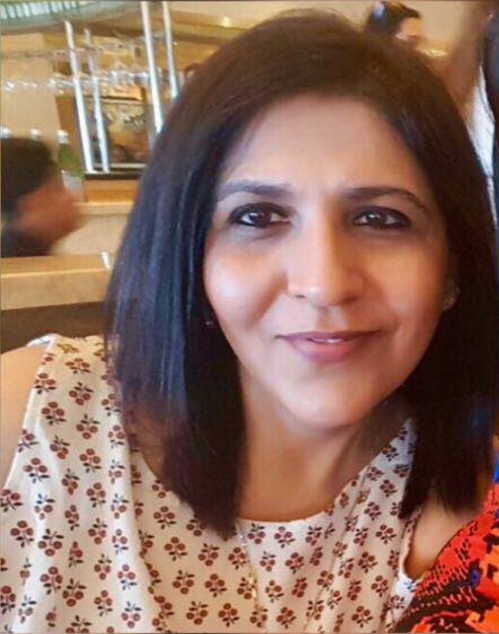 7. Jyoti Chawla
Jyoti Chawla: Painting came to me at a stage in life where I had the time and the ability to explore various creative mediums. Leaving the corporate world after 16 years was fiercely fearful in itself. Trying to keep myself happily involved yet the creative satisfaction was primary. I've been a very creative person from the beginning, toying with needlework, croquet, embroidery and fabric painting has been part of growing up. Always enjoyed the satisfaction that a completed piece brings to the creator. So once the opportunity for oil painting knocked my doors I grabbed it with both hands.
I would call myself a trained artist who has some natural abilities which have been enhanced and sharpened. Feel blessed and happy that I could realize my talent and had the platform to explore it further. Painting has been with me since last 4-5 years only, so I would like to believe I am still a learner.
My subjects are totally based on what appeals to me and what I would like to see around me. The purpose of each canvas has been to explore a different technique each time. Pure oils to blending oils and acrylics is been the staple. Have been inspired by a few European and Vietnamese painters as well.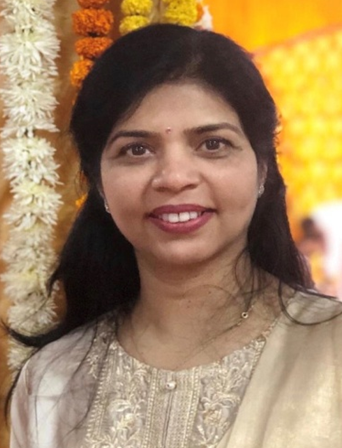 8. Jyoti Joshi
Jyoti Prasanna Joshi is a post graduate in Computer Management from Pune University, India.
She has lived in Istanbul, Turkey for 16 years & that's where she got an opportunity to learn Turkish Arts such as Ceramic Painting (Turkish Blue Pottery), Glass Painting & Tezhip (Turkish Illumination art). Her interaction with various budding Turkish artists developed interest & she became an amateur artists. Jyoti has exhibited some of her Turkish art work in ISMEK (Istanbul Art Centre) exhibitions in Istanbul, Turkey.  After coming to Jakarta, Jyoti got involved in various art groups & is actively sharing her art forms with members as well as learning new art forms from them.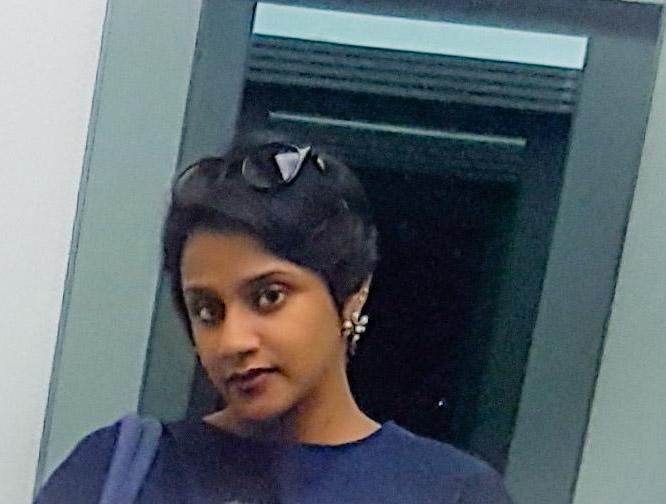 9. Kshipra Rao
Kshipra has been dabbling in a myriad of blacks, whites and greys (just like how life is ) albeit as a hobby. With no formal background in art, she found her niche in pencils and charcoal.
Humans fascinate her and she believes that each face speaks a story of thousands of moments encompassed into the person.
Kshipra is also exploring sketches of animals of the four legged kind and is in love with sketches of horses and dogs.
She attributes the creative spark in her, to genes from her mom, who is into oils and has her artwork adorning many walls.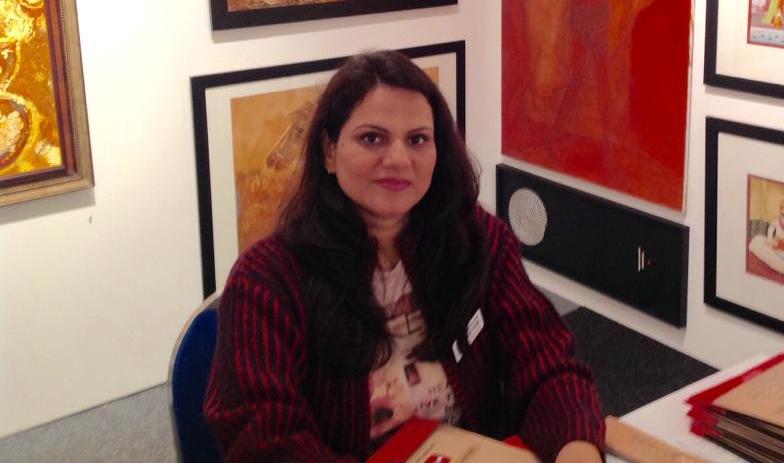 10. Madhu Bansal
My ardent love for miniature paintings goes way back to my childhood days, as I was brought up in a family where this form of art was a tradition. Travelling down the family tree from the time of my ancestors, this tradition had etched its' way into my heart to lead me to carry on this legacy.
Being an ardent lover of Indian Tradition and Culture, I have therefore taken an initiative to promote Indian Miniature Painting (which dates back to the 14th century) to the entire world by exhibiting my artworks on an international level. These paintings comprise the use of colours handmade from minerals, vegetables, precious stones, indigo, conch shells, pure gold and silver.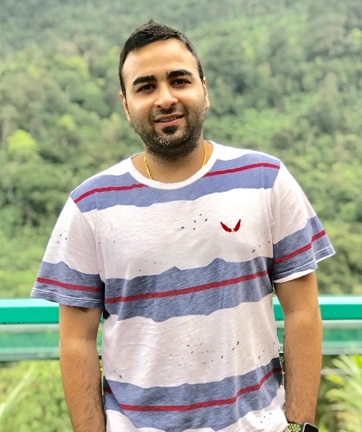 10. Manik Kapoor
Manik Kapoor is a telecom professional and is currently working as the Head of Operations Metrotelworks in Indonesia.
He is passionate about his professional work and his varied hobbies that include cooking, reading and racquet sports and cricket. Manik's love for natural and wildlife photography motivates and fulfils him the most.
In Manik's words:
My connection to nature & wildlife has been strong since my childhood. Off all the activities and outings in school and college, nature walks, environment projects always interested me more. It was during those days when I discovered my passion for Photography. From a small flower in my garden to sunrise and sunset, I wanted to capture every such moment.
I also regularly visit the various wildlife sanctuaries / nature reserves to study nature and learn the art of coexistence.
My aim is to unleash the true beauty of wildlife through lens and showcase the penetration of life through nature.
E-mail ID: MaanikKapoor@outlook.com
Mobile No: +628118712341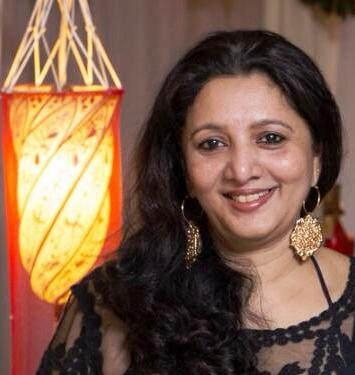 11. Meera Joseph
In her aesthetic journey, Meera Joseph has explored the realm of art with charcoal sketches, oils, acrylics and sculpture – the human figure is the recurrent theme. Her artistic expression started with lithe long and stretched bodies and ethereal as it was, still pervades the canvas of Meera. Painting in gnarled black and whites in sculpted wood was her next stop. Turning away from the canvas, the artist also stepped into the world of sculpture where another dimension depicting three dimensional imageries gave her artistic pleasure. She followed suit with acrylics and yielded to greens, yellows ochres and reds through the whimsicalities that evoked the flavour of Bali. Today Meera is prepared to fill her canvas with her favourite stark searing blacks and whites, an exuberant and defiant comeback.
An Educator, Meera values the diversity of human experience and treasures her time spent in this beautiful country…Indonesia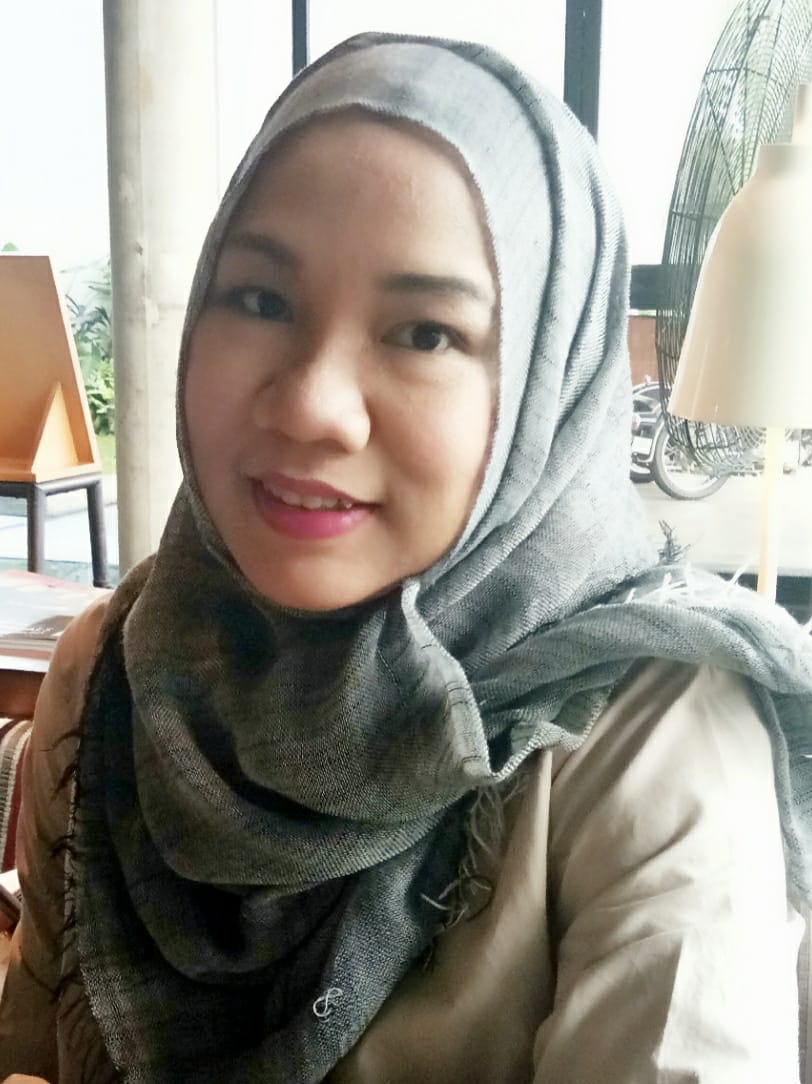 12. Mona Sjukri
I have always love the arts drawing and paintings. The arts have been part of my life.
I was graduated from Fashion Institute of Design and Merchandising, Los Angeles California. As a fashion designer, working with colors, shapes, being creative with drawing and painting and creating unique design has become my passion.
I love traveling, the sea, beaches, animals and nature therefore most of my paintings are inspired from them. Been working with different medias, such as pencil, water colors abd acrylic paint, but I find oil painting is the most fascinating.
As a member of Ikatan Wanita Pelukis Indonesia (Indonesian Women Painters Association), I have participated in several exhibitions since 2016.
email: moonlightmys2@gmail.com
Instagram: @monays16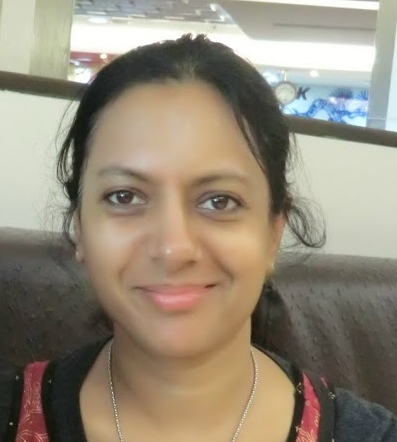 13. Nisha Gupta
Nisha Gupta:moved to Jakarta, Indonesia as a trailing spouse with her family having spent over a decade working as a consultant in corporate America. She came to art unexpectedly about a year ago.  Having spent several hours in traffic heavy Jakarta during her daily commutes, she started to sketch in the car to break the monotony. From sketching in the car as a worthwhile pastime and encouragement from her art-inclined friends, she continued her artistic journey into more innovative mediums such as water colors and oils. Her most recent discovery has been acrylics using the palette knife. Being self-taught curious artist with no prior training, she has yet so much to learn. Poverty and hardship is something that reminds us daily here in Jakarta, and Nisha wishes to give back to the community using her passion in art.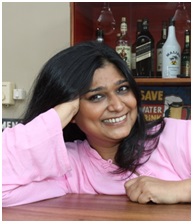 14. Purvi Bansal
Purvi (meaning "from the East") is a designer, painter… Hailing from the pulsating city of Bombay, Purvi pursued her passion in arts with a degree in Textile Design from Sophia Polytechnic specializing in Dyeing, Printing and Weaving.
As her name suggests, her art takes roots in the East in a vibrant Indian culture representing an amalgamation of religion, philosophy, literature, architecture, art and music shaped over centuries.  Inspirations from this rich diversity have allowed her a broader perspective and being open to mix different art forms to create unique works of art.
A free-spirited artist who loves to travel the world – her work neither seeks nor recognizes boundaries. A brush with the apparent and imagined, spurred by color, texture and emotion, exploring vistas of the mind and heart, Purvi loves to paint realities – imperfect, fragmented and reformed.
Her work emanates from her character – an unassuming approach, carefree style with an eye for detail and a penchant for perceiving beauty as it is.
Currently residing in Jakarta with her family, Purvi is busy creating her signature collection and working on privately commissioned paintings.  She also displays her work online under the Facebook page, Purvi's Palette.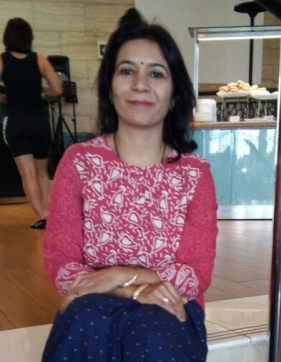 15. Pushpalata Juneja
Pushpalata Juneja, who recently shifted to Jakarta with her family. She is just a beginner in this field and started her journey about 3 years back, when she has seen paintings of one of her friend, which she has done during her free time. At the same time, she was also looking for something creative to spend free time, she liked it and made up her mind to engage herself in this field.
makes mural paintings; mural is any piece of artwork painted directly on wall or wood boards. She makes murals on the plywood boards. Apart from mural paintings she also likes Tanjore paintings, Glass paintings, Coffee paintings, Name plates, etc.
16. Rashi Sharda
Rashi Sharda is an artist who venerates creativity across multiple forms, genres and media. Her upbringing in the beautiful city of Jaipur, amidst an art-loving family has had a deep impact on her personality, beliefs, and philosophy. Rashi's professional proficiency at classical Indian singing, musical instruments and dance forms play a big role in rendering the art-form which she loves the most: Painting!
Rashi has lived in cities like Jaipur, Bandung and Jakarta and has travelled to countless more, often observing the universal attributes that connect humanity across civilisations. She is intrigued by the common denominator that distils across myriad cultures and philosophies of the world and tries to render her understanding of the universally primal conditions of the human way of life in her artworks.
For this exhibition, Rashi is projecting her thoughts on Sufi cults originating in Turkey and their representations in Rumi's masterpieces . She has used aboriginal dot painting technique of Australian origin which she picked up in Indonesia, to literally connect the dots that the Turkish dervishes emulate with their circular dance form. She has tried to bring forth the use of a mathematically stable circle to form spiritually eccentric spirals that are prolifically observed in Turkish Sufism. Concept of titles with Indian etymology on display offers the perfect melange of cultures that she herself represents.
Rashi has a bachelors degree in fine arts from Jaipur and enjoys working in oils, acrylics, watercolors, charcoal, pens and exploring new mediums.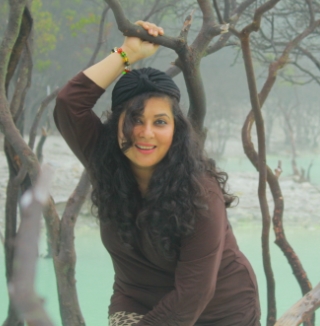 17. Raveena Chainani
Raveena Chainani is social worker by heart, thanks to the help and support from several donors & kind souls, she is an active members of Caring Angels, a non profit group constantly participating in various projects to lend a helping hand to those in need.
'I try to build a world of my own, full of unconditional love & positive, in a frame far away from the logical & standard mindset we have today. Splashes of emotions & strokes of passion is portrayed through my paintings, a true artistic medium that embraces the learning journey of what life should be today.
To me, life is fast-paced & the clock will keep ticking, how we reflect these emotions into a higher sequence & gallop through this beautiful story of our lives is what really matters.
Freedom, vigor, positivity & confidence is the key to joy & the one way to realize that life is actually a gift.
I welcome you to experience magic with my kingdom of horses! I hope my love for colors will encourage you to run through the different wave lengths of life with a positive vibe.'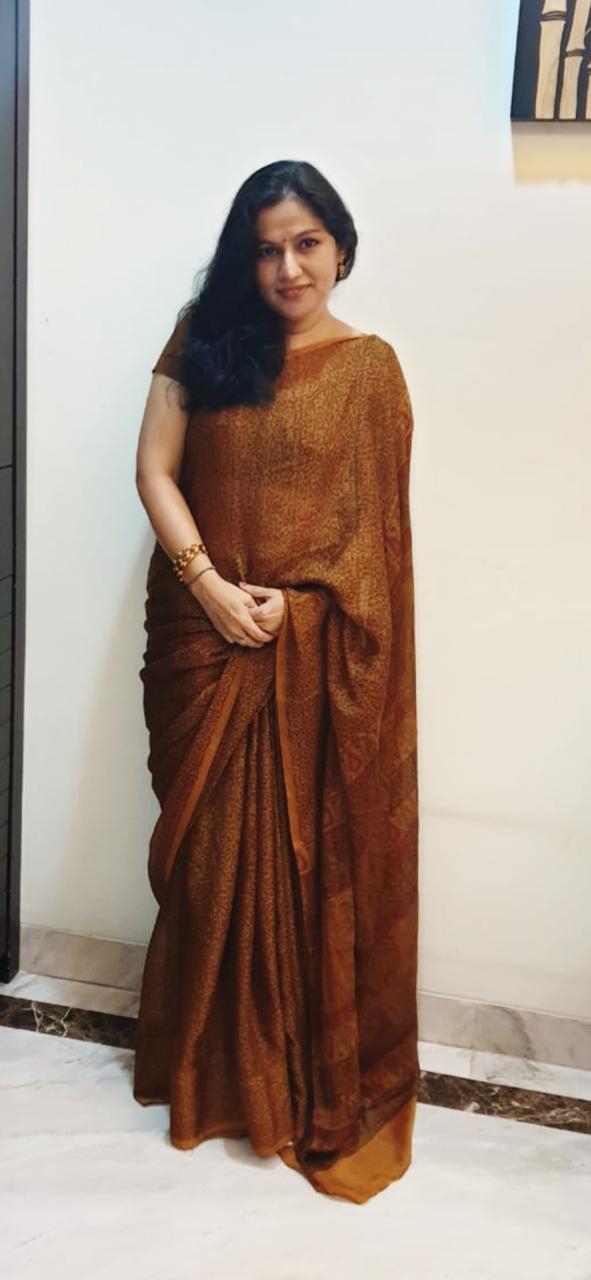 18. Rimzim Vyas
History of Indian art is as old as the Indian civilization. Living in the city of lakes, in the heart of India, a land of rich tradition and culture, I had never really had a choice but to immerse myself into paintings and artwork.I was very young when I realized my natural affinity towards art.My name is Rimzim Vyas. After completing my post graduation in fine arts from Nutan College in Bhopal, following my interest I completed a diploma in fashion designing from the fashion academy, Bhopal and went on to teach painting and mixed media art in the same college. I love painting still life, floral and Indian figurative paintings. I also taught drawing to children in Bhopal as well as Jakarta. I mainly work in mixed media, oil and water colors are my favorite. My other areas of interest are clay murals, wall mural work, and I love to fuse artwork and the Indian culture by making traditional rangolis and diyas.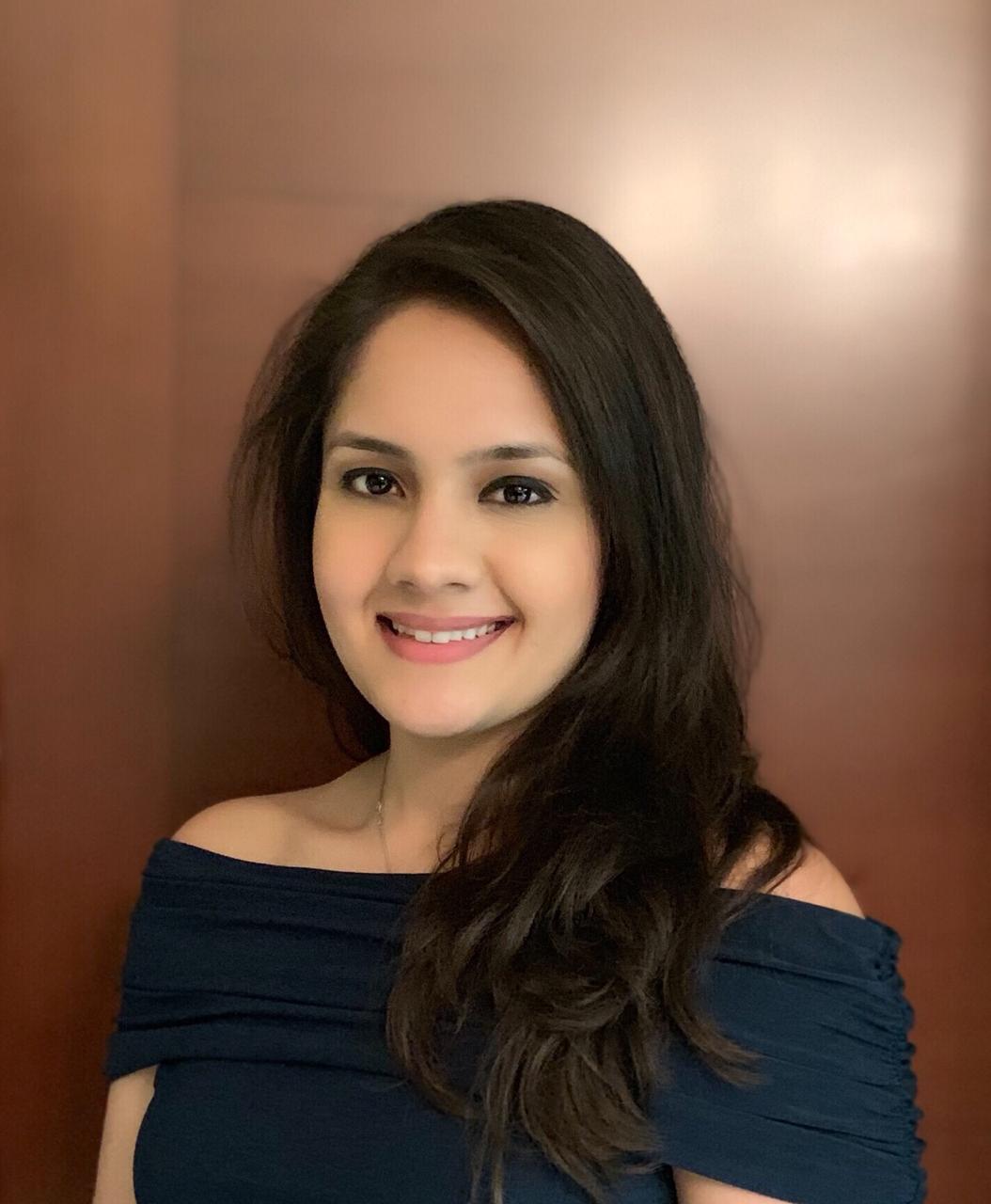 19. Sharon Chandiramani
Sharon Chandiramani: With a passion for art since childhood, Sharon draws inspiration from various cultures through her fondness for traveling and appreciation towards visual art genres. She focuses upon Oil Painting on Canvas and presents her creative talents through diverse styles from realism to abstract, including portraits and landscapes which are her favorites. Her whimsical paintings are an expression of her journey through life, each depicting important values, life events, and attributes that inspire change.
She believes that Painting is a vehicle for a meditative state of mind, communicating while still in silence, while also providing freedom and true self-expression as we reach a new state of consciousness.
Sharon is also passionate towards helping others live a life bigger than they deserve. She is hopeful of a world where people positively impact and empower one another without first questioning whether they are worthy or not. With a strong faith that life's deepest joy is found in serving others, she is grateful to support this cause and inspire the children through art.
Email: sharon.chandiramani@gmail.com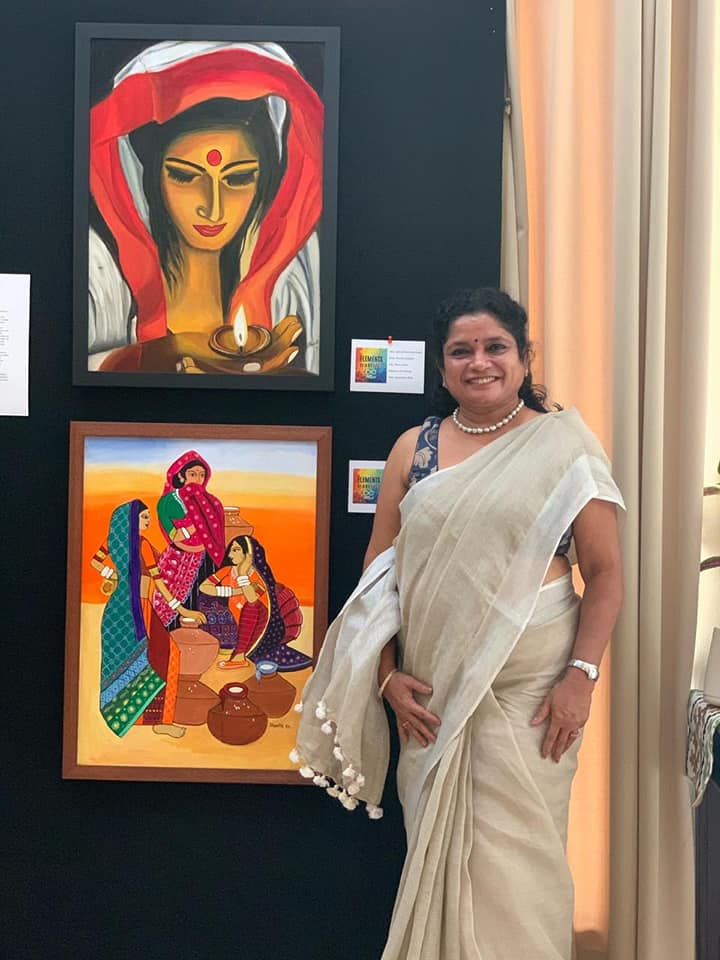 20. Shanthi Seshadri
Shanthi has always been interested in drawing and painting, but didn't have the opportunity to indulge her creative side until she moved to Jakarta.
Here is an interview with Shanthi in her studio, where she shares her journey as an artist and also showcases some of her artworks.
She began her journey into art with Tanjore painting, an intricate form that she mastered over the course of several years. In that time, she also ventured into other mediums: oil, watercolor, Chinese, stain glass, feather, acrylic, textile, dot painting and coffee painting. She has recently taken up Kalamkari, Kerala mural and Zentangle as well. She shares her passion with others by teaching those who are willing to learn.
Shanthi has conduted online art session for Indoindians:
Coffee painting
Garland making
Shanthi's achievements are not just restricted to art – she is a popular and loved member of the community, her contribution to it is immense. She is currently the President of India Club and is on the committees of Tamil Sangam and Indian Women's Association (IWA) to name a few.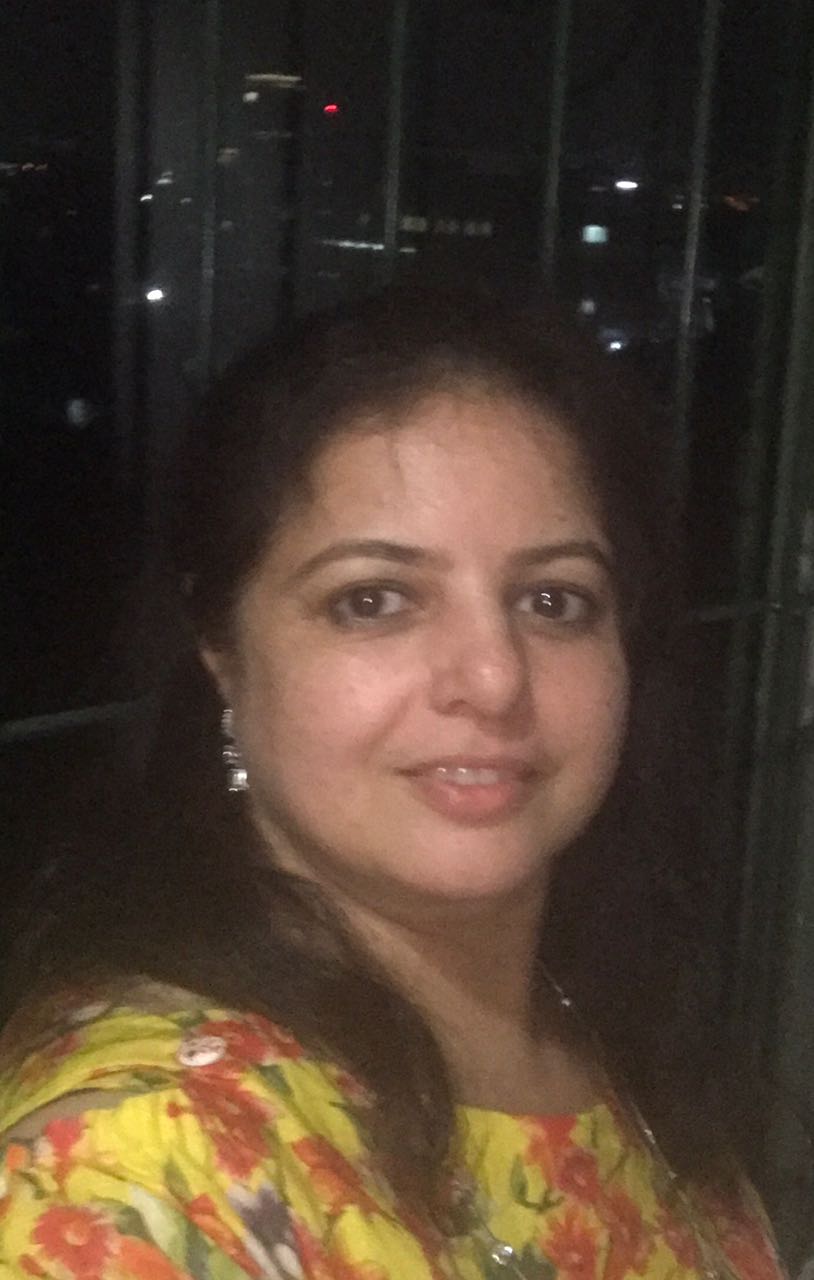 21. Sonal Sadarangani
Sonal Sadarangani has always been fascinated by Nature and all its beauty since her childhood. Glorious sunsets, Colorful rainbows, Streaks of Lightning cutting across the open sky, Rays falling down from clouds and many more sights simply left her in awe. It led her to capture the intriguing work of Art and the colorful display by our Creator on camera and make photography her hobby and passion.
E-mail ID: sonaljakarta@gmail.com
Mobile No.: 08129931950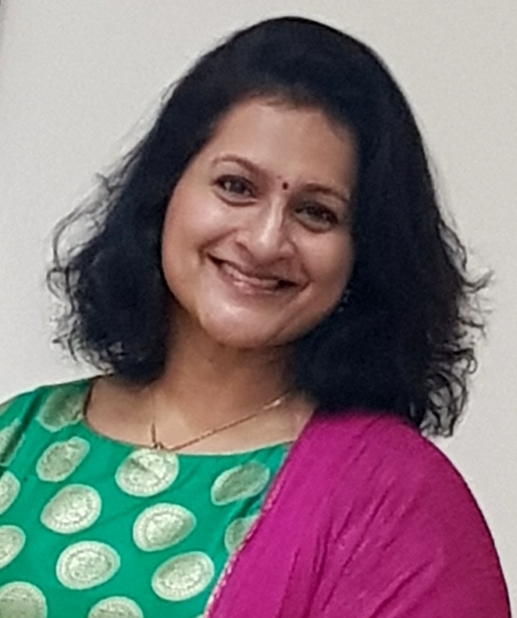 22. Sulochana Vasudevan
There are people who easily communicate with words, Sulochana, an artist with a degree in bachelor of fine arts, finds that communicating is so much easier through art. She has had the opportunity to try out different mediums but have mostly preferred acrylic, as well as drawing. 'Women' have been the main focus in most of her works.
Sulochana is a diehard fanatic of anything Black and white, has lately discovered a passion for pen and ink.
Completely self-taught, guided only by intuition, this journey has been a revelation! Her sketches are inspired and satisfying to not be bound by color, only through myriads of infinitely small pen strokes and play of light and dark.
She says ' When you engage with my Buddha series, it is my hope that you will be overcome by calmness (in an otherwise noisy and chaotic world), joy and finally surrounded by great peace…!'
E-mail ID: Suvarnamantha@gmail.com
Mobile No.: 085777218860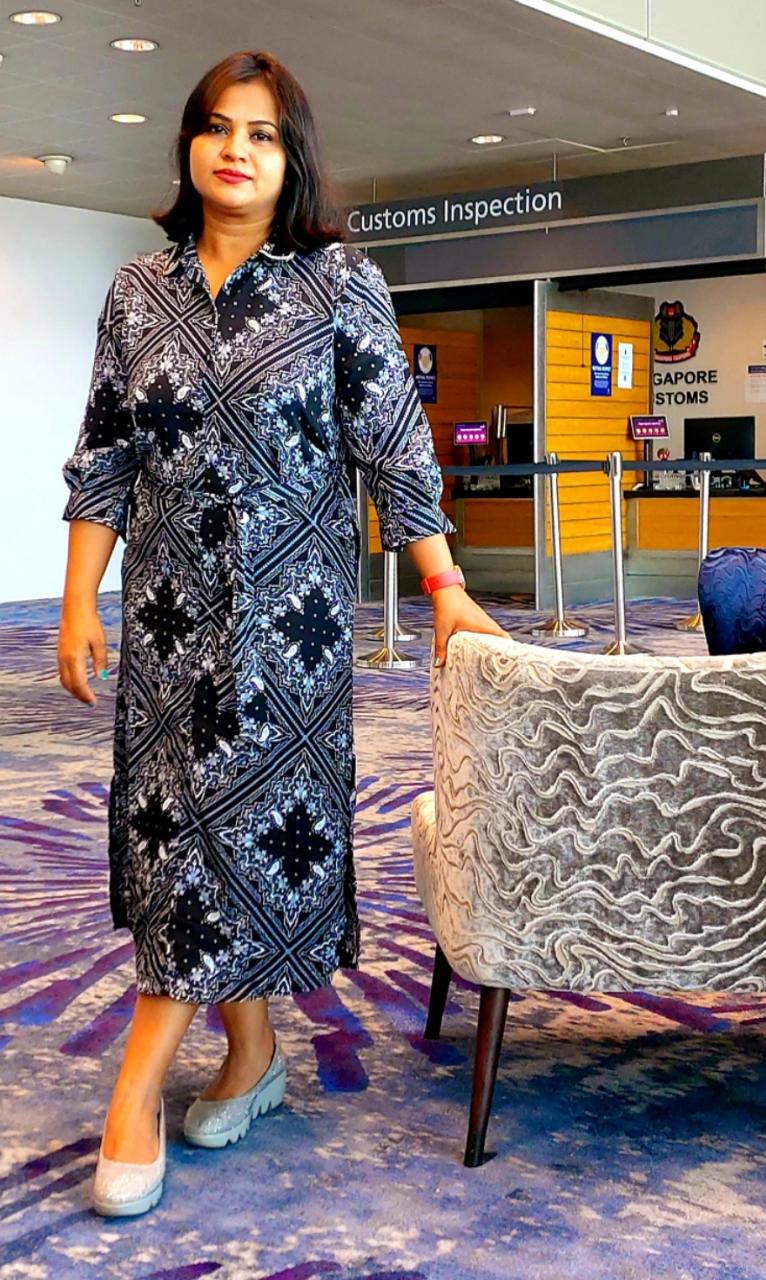 23. Suruchi Mishra
The meaning of Suruchi is taste. I was always attracted to the paintings and sketchings at a very early age. Art was in my genes as my mother was a fine arts student of JJ institute of art in Bombay.
She will be an inspiration always as she used to teach us the different forms of art at an early age. Also I did a lot of hobby courses but best was the teachings of a teacher who was a master of paintings wether its oil, watercolour or acrylic. Learning from him helped me gain a lot of knowledge of arts. Also corrected many of my flaws.
Nature seems to be pouring in all its beauty and I have been an ardent observer of the plethora of colours it has to offer. My love of paintings started from observing the surroundings.
Sketching is my forte and I can sketch any face by seeing its picture. Its my personal favourite. Wether its coloured pencil sketch or oil pastels, chinese ink art, I have done it all.
After marriage I came to Kuala Lumpur, Malaysia where I was teaching kids all the art forms. I hosted two Art exhibitions with mine and students work altogether. After 8 years in KL we moved to Jakarta and since then teaching kids and adults here different art forms.
Charcoal art is another favourite of mine. Oil painting is the new area I have forayed into recently. Its the most relaxing form of art and rewards you very well in the form of a lovely lustre in paintings. Brushes helped me to merge the colours into something new and exciting.
Other than that I have done embossed paintings, acrylic and now another art form which is called 'Decoupage'. It is very exciting to work on old trays, plates, tissue boxes, tables and convert them into something creative and beatiful.
I have participated in few Art exhibitions with my teacher while growing up and here also in Jakarta.
My passion towards art makes me try new and creative areas like embossed art work which mystifies me.
Making Ganesha painting is my favorite thing. And I continue to do so.
I continue teaching sketching, painting, decoupage, charcoal and other art forms here in Jakrata and will continue exploring new Art Arenas. Also I am trying to find and work on new art forms every now and then.
Fine arts is the world of endless possibilitis and even if you learn some you will never be able to cover the whole topic.
I will always be an ardent learner of art.
Instagram : @Suruchi101artist
Facebook : Artsvilla by Suruchi
Email: suruchisandeep@gmail.com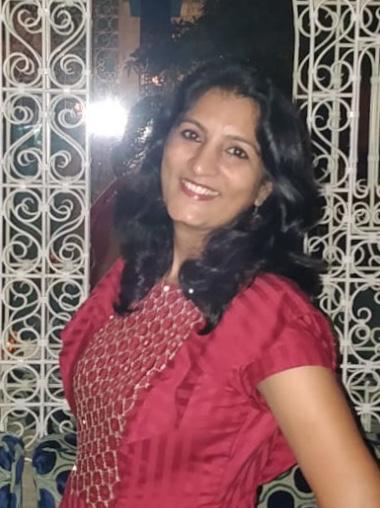 24. Sunita Lakhotia
Born and brought up in Indore, now in Indonesia for last 25 years. Blessed to enjoy culture and diversity of both the countries.
Graduated as an Engineer, I am always enthusiastic to try and learn new things be in kitchen, art, sports or technology. I guess my mother's direction of utilizing summer vacations during school days for joining various short courses and my father's appreciation for whatever artwork I made, nurtured & encouraged my interest towards art.
I am an amateur artist and have tried various forms of painting on different media using oil, water, fabric and acrylic colours. Also have done clay work, reverse glass painting, decoupage, charcoal sketching, wall decors with solar wood, cone painting, nib painting, sattan flowers etc. Learning batik and dot painting are next on the list. Have participated in few art displays and been exhibiting Diwali Decor items for past few years.
As is said – Learning new things keeps your mind Young…… looking forward to what more life brings :).
Email: sunitalakhotia@yahoo.com
Phone:+62 8161400391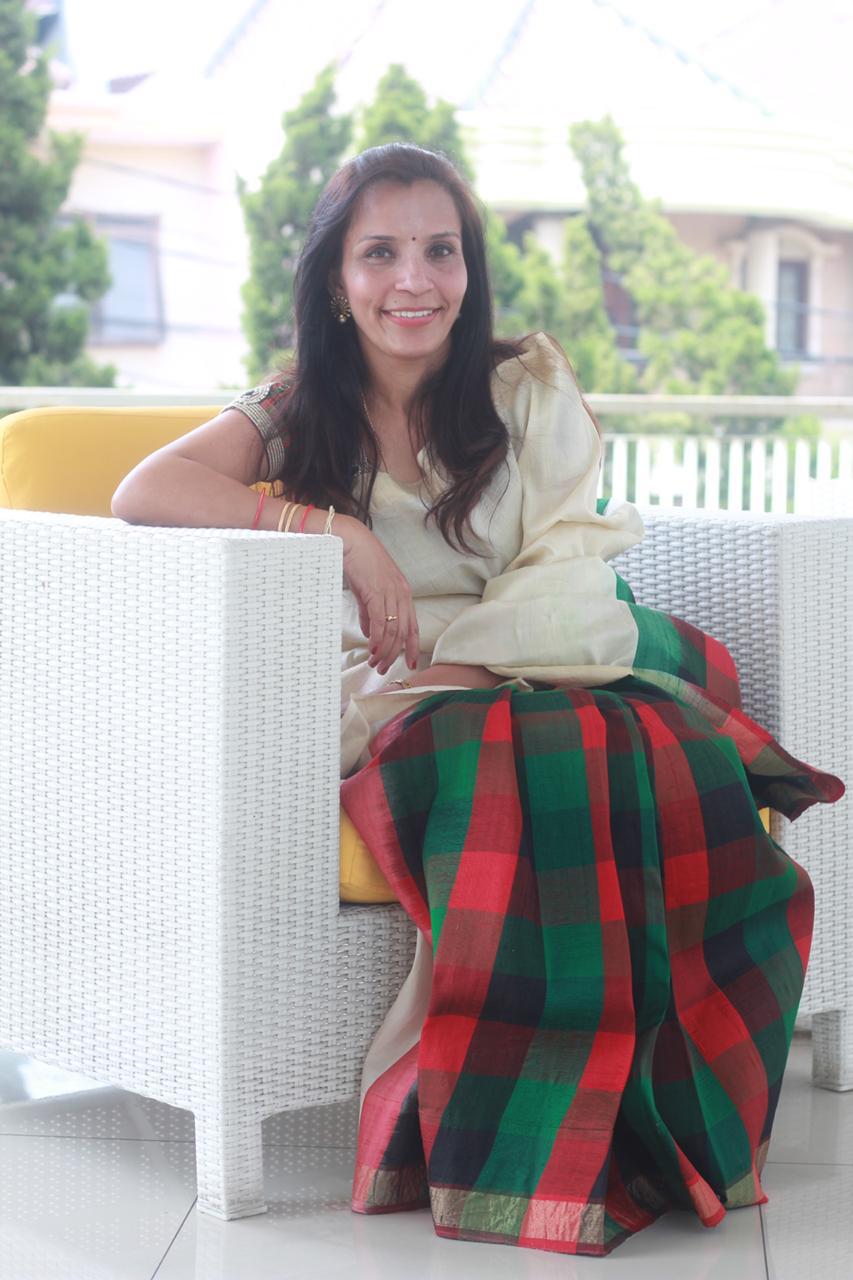 25. Suvarna Mantha
Suvarna Mantha is an art enthusiast who has a keen interest in Painting. Her works include landscapes, portraits, sketches. Has a special interest in oil paintings where she has a repertoire of paintings of Indian Gods in their various forms. Recently she has generated an interest in depicting Natural Animals in their natural habitats.
She has been living in Jakarta for last 3 years. She has participated in a few India club Jakarta exhibitions over the last 2 years in Jakarta.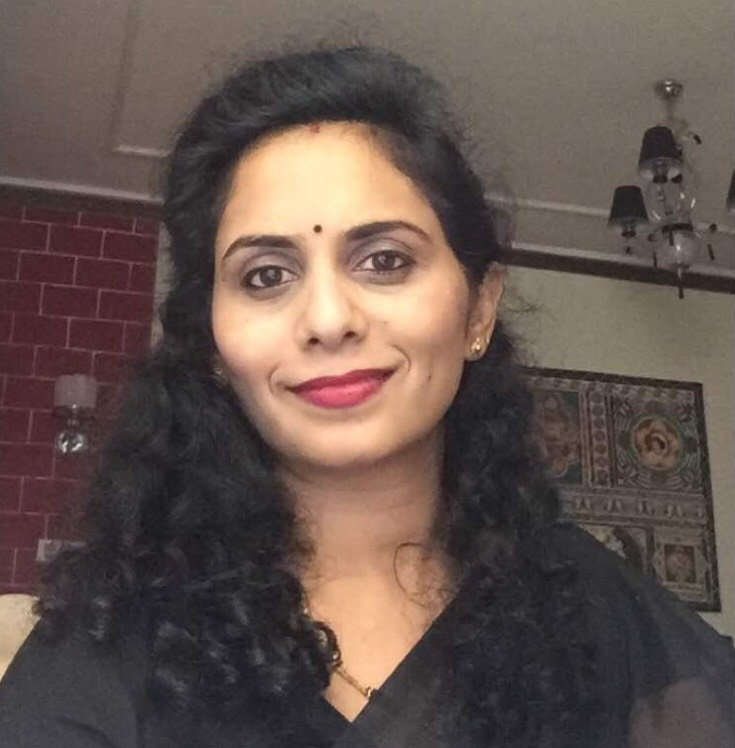 26. Swati Chavan
Growing up in Bhopal, the city of lakes, I developed my passion in traditional Indian Art. I started working with all mediums, but as the progress of my painting journey, the interest developed more towards Oil. Apart from Oil painting, my other areas of interests are mix media work on canvas, relief cone art, Mural and Glass work etc.
My artwork is expression its magnificence with tint and amazing shades. Apart from traditional Indian art, I love making portraits. My passion to learn and explore different form of art work, lands me to Camlin India as a promotion artist. I have conducted various painting workshops for Camlin in Bhopal. I also worked as faculty in IIFT, Bhopal for a year. In Bhopal I also worked for a reputed Interior Designer. The work gives me an immense opportunity to learn and developed creativity in thinking, which later works for my art work.
I got fascinated to make paintings at a very younger age. I still remember my first painting when I was a kid. The appreciation received from parents and their friends encouraged me to explore more and the journey begins, which is still going on to explore the amazing world of art. I developed my art work while doing my Graduation and Masters in Drawing & Painting from Government Girls College (NutanMahavidyalaya) Bhopal. My association with Bharat Bhavan introduced me to amazing artists and their vibrant colorful expressions.
My vision is to spread Indian Art all over the world. My paintings have been displayed in art exhibitions in India. One of my painting Celebration received accolades and award in Online Art Exhibition and later Painting exhibition display by Artcozy, Delhi. My art journey continues after my coming to Jakarta in the year 2011. Every year beings different experience, fresh learning and more colors in my life.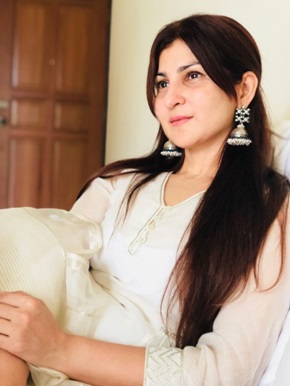 27. Vaishali Deepak
Vaishali Deepak is a self- confessed 'accidental artist'. She credits her foray into painting to an 'empty wall' in her living room. This happened almost half a decade ago when she shifted to a new apartment and started scouring local shops and malls for a painting to adorn one of the massive walls in her apartment. Unable to find what she was looking for, she decided to visit the local art supplies store and get creative on her own. Little did she realise that this impromptu trip to the art shop will open a whole new realm for her. Excited by the wide array of  paints and colors available, she bought a few canvas and let her inner artist take over. Since then, her love affair with canvas has continued and added multifarious colors to her life. Her medium of expression is mainly acrylics and her style is modern contemporary. She believes that art is the poetry of your soul and if you have your colors and brushes with you, all you need is to paint your paradise and walk right into it.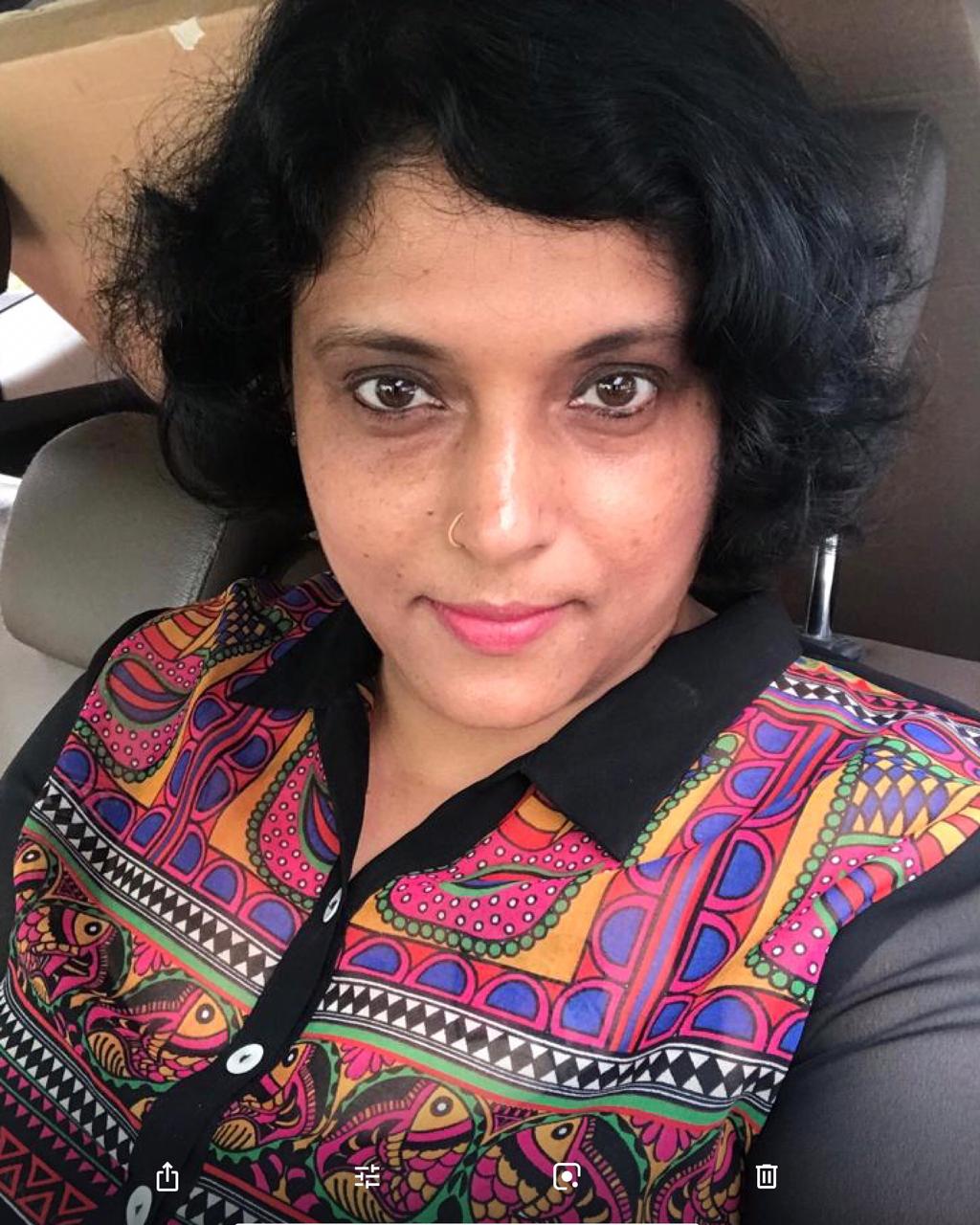 28. Vasundara Sur
From early childhood I loved anything related to drawing and colors. Hailing from the south of India, I got to see intricate Rangoli designs every morning. Growing up seeing my father sketching I copied him by drawing Amarchitrakatha characters during my free time when I was young. When I grew up I was fortunate to be in Bangladesh for sometime where I started learning watercolor painting and fell in love with it. My love for art grew bigger and I have started to try out new methods in Dhaka. To a certain extent I can say I have treated my body as canvas and I have many tattoos. I love Art Journalling and mixed media for the freedom I get as an artist. My love for watercolor is still growing and it will always be my favorite medium.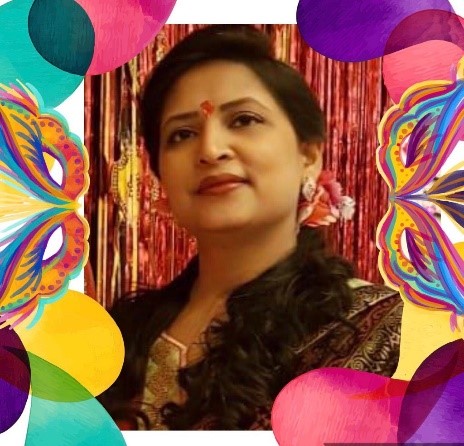 29. Vibhawari Singh
From early childhood I love anything related to drawing and colours. I took professional training at very young age with highly skilled Artist lived in "Gorakhpur". Though it was pushed by my artistic and creative mother, my vision has been totally changed and started toying with Canvas, Fabric painting with exploring different technique each time. I believe art is an expression of painter's imaginative and conceptual ideas intended to appreciate for their beauty or emotional power.
My artwork is totally based on what touches me and what I would like to see in surroundings. Though I am inspired with unique heritage art "Persian and Relief art". "Persian" is richest and unique art heritage in the world history of Iranian and encompasses many traditional disciplines like Painting, Sculpture, Weaving, Pottery, Calligraphy and Metalworking.
My artwork on the wood bring the drawing into two-dimensional artwork.  sculpted lines on the textured wood surface shows an interesting story line. Viewers can indulge around in this fusion structure by following many different and unique artwork that I have made like Jharokha Painting, Glass painting, Zentangle Art, Mandala work, Foil embossing, Clay work. My artistic journey covered Pichwai, Kalamkari, Meenakari, foil work, Glass work and many more.
My fearless experimentation with new materials and processes epitomise the vibrancy of the dream world. Currently residing in Jakarta with my family, created signature collection and working on privately commissioned paintings.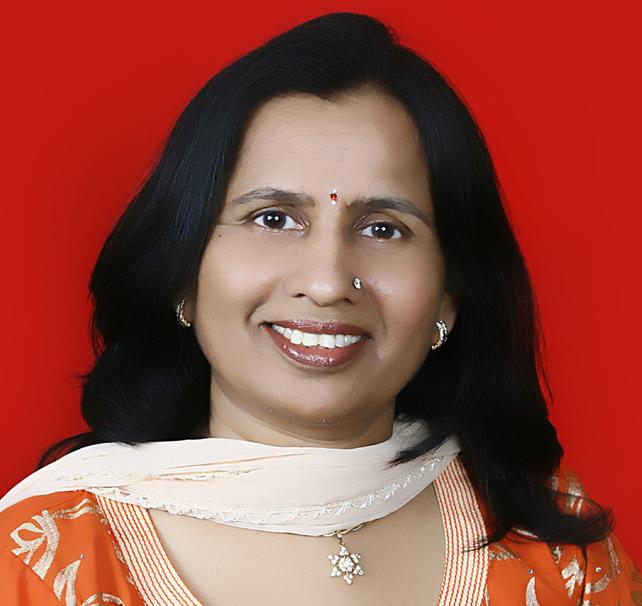 30. Vijaya Birla
An arts graduate majoring in drawing and painting, Vijay Laxmi Birla became fascinated with art ever since her childhood. Vijay Laxmi does not restrict herself to any surface or medium. Her artistic journey covered sketches, landscapes, portraits, Tanjore and texture. She enjoys working with pencils and charcoal, water colours and especially acrylic and oil. She has been staying in Jakarta for twenty five years and has participated in five painting exhibitions in Jakarta. Email: vijayapooja@yahoo.com