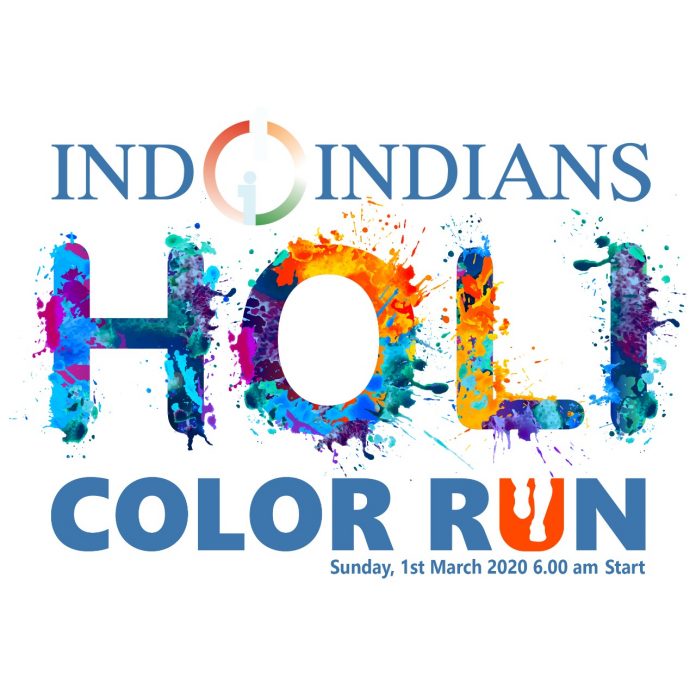 Indoindians Weekly Newsletter online here >>
Namaste friends,
Lots of excitement for Indoindians, with several fun events lined up – a blast for you to attend.
Register today for the IDCR Indoindians Holi Color Run March 1st 2020 at www.indoindians.com/ticket
a 5 Km color run/walk inspired by the Indian festival of colors HOLI. An opportunity for families to participate in a fun, color-filled event which will culminate in a Finish Party with Bollywood inspired dance along and DJ with lots of food tents – A festive celebration of the colors of joy.
We invite vendors to signup for the tent booth to reach a large audience.
Announcing the Indoindians Art Exhibition on Feb 15-16, 2020 at Hotel Manhattan in conjunction with the Hindustan Times' property fair. If you are an artist based in Jakarta and want to showcase your artwork at the upcoming Indoindians Art exhibition on Feb 15 &16, register here >>
Indonesia Tamil Sangam presents Pongal Swarangal promises to be a wonderful event this weekend.
Read out latest articles on various topics in our newsletter online:
– Interview with Kundali Expert Astrologer KM Sinha
– All About Makar Sankranti Celebration
– 6 Easy Steps to Reach Happiness
– 5 Waterfalls to Visit Near Jakarta
– Raja Ampat, An Unadulterated Natural Paradise
– 7 Useful Life Hacks to Try
– 5 Stunning Places you Need to Visit in 2020
Follow us on Instagram @indoindians today!
Warm Regards,
Indoindians Team
Indoindians Weekly Newsletter online here >>