What is in your mind when you land for the first time in Jakarta?
As you hover over Soekarno-Hatta International Airport, you may see the thick dark layer of pollution over Jakarta, and you freak out expecting more negative things. But, worry not, here is a cheat sheet to adapt easily and enjoy your stay in wonderful Indonesia.
Prepare comfy clothes
Indonesia is a tropical city, and Jakarta is exceptionally hot and humid. So, while packing for Jakarta, plan comfy and light. Cotton clothes are recommended. Short dress or one-strapped blouses are considered impolite to be worn in daily basis, except in the night clubs or bar.
Learn some cultural and etiquette basics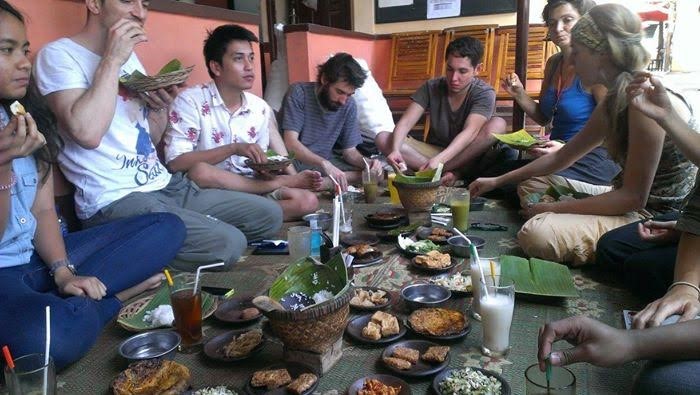 Although Indonesia is a multicultural country with a wide variety of people, you need to note that Indonesia is a country with eastern culture. You can start to blend with local culture by wearing clothes that are not too revealing, smile at other people you meet, and call other people (especially the elderly) with 'Pak' or 'Bu' before mentioning their name. Smile often; it will help you to build your relationship with local people. Also, Indonesians are always using right hand to do some work such as writing, eating, or handing something to other people. Using left hand is considered rude and nasty, especially for eating and giving. Don't forget to say 'terima kasih' or 'thank you' when you receiving something.
Some etiquette tips during the fasting month here >>
Download transportation apps on your mobile phone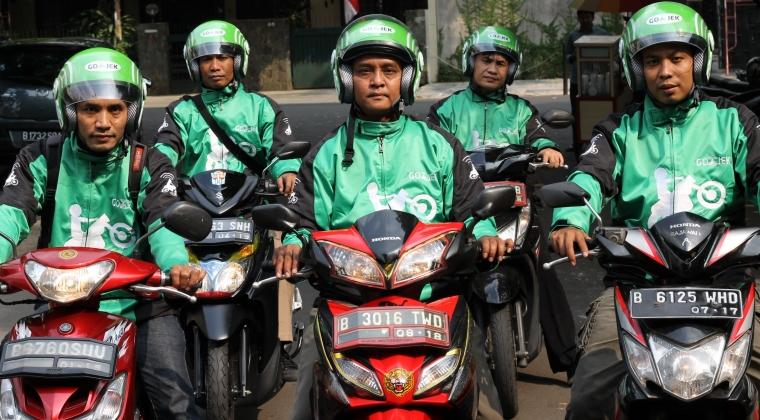 Traffic jams are Jakarta's number one problem, so using public transportation will help.  There are many public transportation methods such as Commuter Line, TransJakarta, cabs, angkot, and buses. If you want to try a little adventure, you may try using Metro Mini or Kopaja (but make sure you know the route first). With the advancement of technology, there are several ride sharing apps that will help you to find cabs, ojek (motorbike cabs), or even premium car just by one click. Many Jakartans are using Grab and Go-jek for their everyday transportation. Ojek is recommended because it's fast, very affordable, and easy to find (either by app or just come to 'Pangkalan Ojek' or ojek stand). If you prefer to use cabs, Blue Bird and Express are more trusted among Jakartans. You can also download the mobile apps for it.
Quick tip: if you choose to use Commuter Line or Transjakarta, make sure you buy Electronic Money (E-Money) card first. You can buy it in Transjakarta shelter and it's provided by several local banks (Mandiri, BCA, BNI, BRI, etc). Mandiri E-Money also can be used to speed up your queue in toll road gates.
Find nice place to stay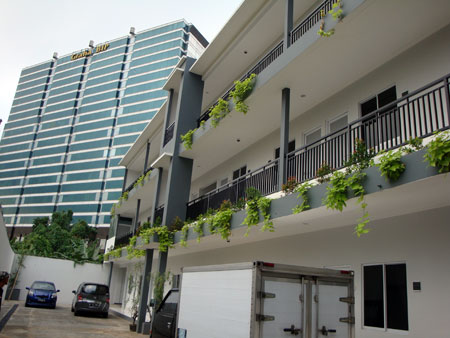 Don't sign a contract with the first house you find. During your first months in the city, living in an 'indekos/kos' or dorm is recommended. such as Karet Pedurenan, South Jakarta, there are so many dorms with good facilities and affordable prices. This location is also home to many expatriates who choose to live in dorms before settling in the house or apartment. It's also located in the Golden Triangle of Jakarta, so the location is quite near to the Jakarta's central business district such as Kuningan, Sudirman, or Gatot Subroto area. While settling in the dorm, you can know more about the typical Jakarta neighborhood and their everyday habits. Or else, you can always opt for serviced apartments which are plentiful around Jakarta's central business district areas.
Get familiar with local food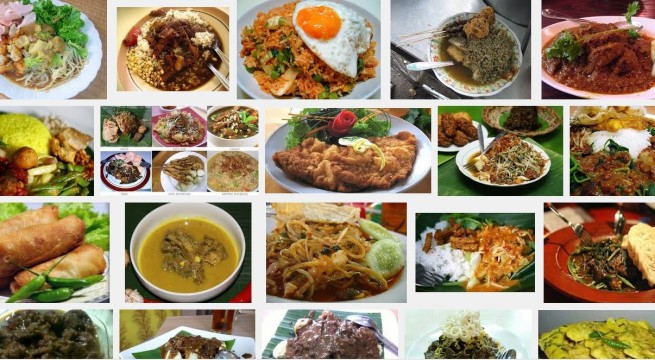 Not all Indonesian food is hot and spicy. Some cuisines such as from Yogyakarta are not too spicy yet still rich in flavor. If you're a vegetarian, Indonesia also has traditional salad menu such as Gado-gado, Karedok, or Ketoprak. Warung or street stalls food can be easily found in every corner of Jakarta, and serve various choices of menu. And remember that you can find the famous Rendang in every Warung Padang exist in Jakarta with a very affordable price! But if you're too afraid to try street foods, you can cook simple meals at home.
Learn Bahasa Indonesia
Actually, the best time to learn Bahasa Indonesia is before you even book your ticket to Indonesia. There are many free online Indonesian courses available that may help you to learn few vocabularies. Then, soon after your arrival in Indonesia, you may want to make it a priority to register for a Bahasa Indonesia course (usually your sponsoring company will also provide you with this course). An added advantage of signing up for a course is that you can meet other newcomers and make friends. And the most important thing is you can practice your Bahasa Indonesia with them.
Join an association or organization
Business associations, community organizations and sports organizations are at the core of the expat lifestyle. There are many expat communities and organizations in Jakarta, where you can join and attend their routine activities. Usually, the information on upcoming community events can be found in the announcements sections of the Jakarta Post classifieds. For Indian communities, you can always click our Association section to know more about upcoming events.
Living in Jakarta for a newbie can a challenge in the beginning, but Jakarta grows on you and you will soon love it. Learning about the city might also take time but as the time goes you'll find yourself attached to this city. So, this 'cheat sheet' can help you as you settle in this vibrant city!