Have you planned something for New Year's Eve?
If you have booked a plane ticket or hotel room for celebrating New Year, you're lucky. But if you haven't, there are many fun options to celebrate New Year in Jakarta. The government plans to center the New Year celebrations in certain points in Jakarta. The celebration usually consists of music performances and fireworks blasting at 00.00.
Here are our favorite places to celebrate New Year's Eve in Jakarta:
Ancol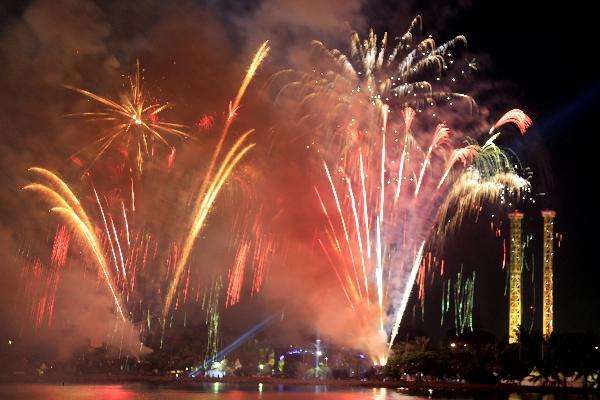 This year, Pemprov DKI Jakarta has decided the center of New Year's Eve 2017 and it's in Ancol, North Jakarta. There will be numerous famous Indonesian bands performing in the event. This celebration is claimed as the best musical fireworks performance in Indonesia. There are also LED shows on the floating stage at Lagoon Beach and several cultural performances like Reog and Kecak dance at Pasar Seni Ancol.
The main celebration will be centered at Pantai Carnaval Ancol, Jalan Lodan Timur No 7, Pademangan, North Jakarta. Click here for more information.
Taman Mini Indonesia Indah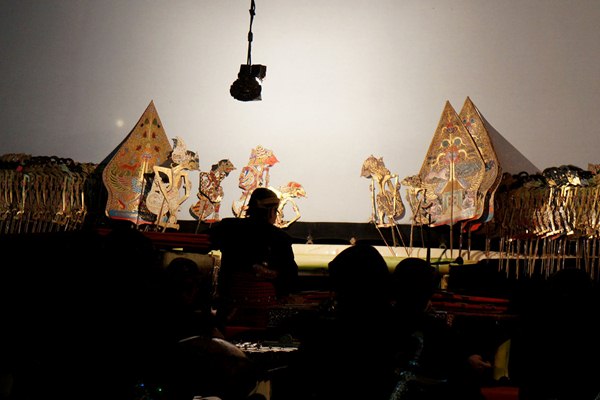 If you want to spend New Year's Eve by watching cultural events, Taman Mini Indonesia Indah (TMII) is a great choice for you. This year, TMII holds a wide range of art and cultural performance, from Wayang Kulit (all night long!) to Bajidoran (Betawinese musical). Performances are scattered around the stages inside TMII complex, and mostly will be started concurrently. Fashion bazaar and culinary festival are also available to complete the celebration. TMII is located at Jalan Raya Taman Mini, East Jakarta. Click here for more information about NYE at TMII.
Bundaran Hotel Indonesia (HI)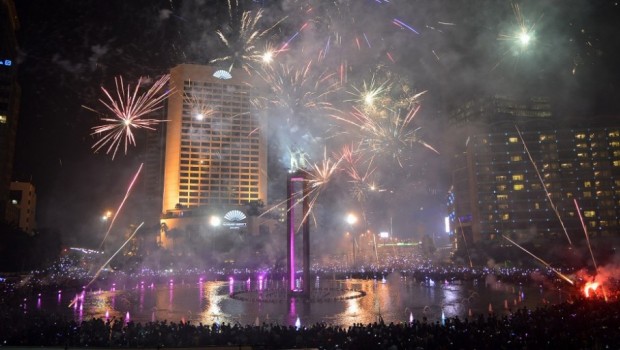 Bundaran HI area is a place if you want to see the NYE fireworks at the midnight. It is also the most convenient location if you plan on going to a nightclub afterwards to spend the night. However, if you want to celebrate NYE at Bundaran HI, make sure that you get there early enough, as the main roads to it are blocked starting 7pm.
Monas (Monumen Nasional)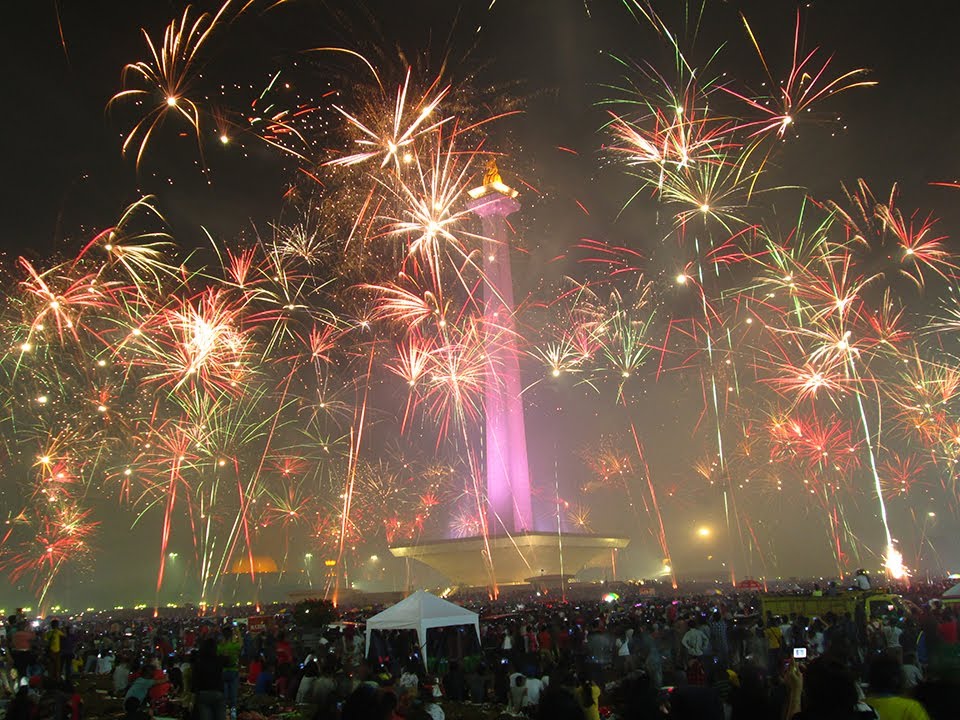 Monas is probably not the center of NYE celebration in Jakarta, but every year Monas is always packed with people to see the fireworks. Usually there are also free musical performances by local bands and singers. If you want to experience a low-cost NYE celebration, this area is your place to go. However, be sure that you arrive early since the main roads to Monas are blocked during NYE.
Shopping malls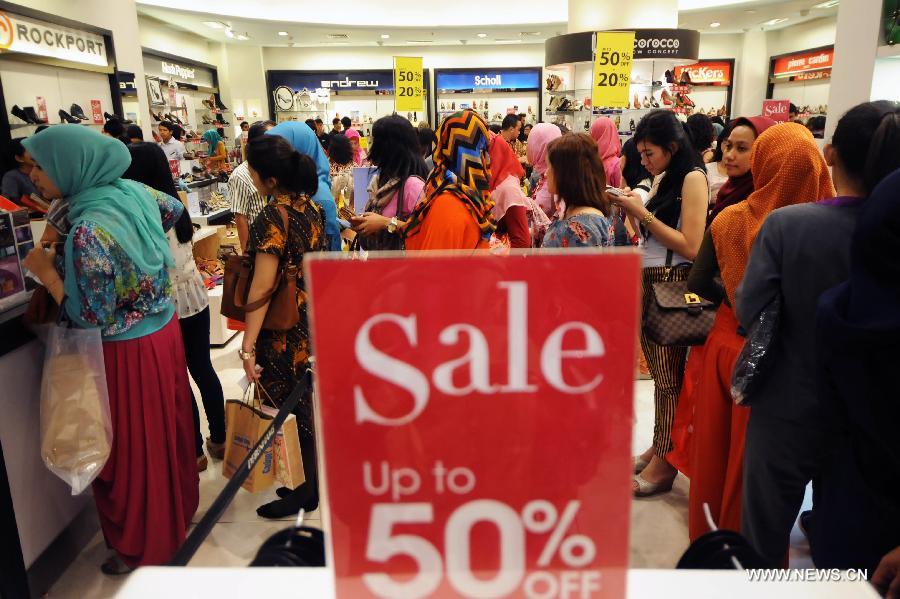 Jakarta has hundreds of malls and shopping centers, and it is a great idea to spend the night (and your money) at these places. Major malls usually hold a Year End and Midnight Sale where many discounts are applied for fashion and other items. Plaza Indonesia, Mal Pondok Indah, Mall Taman Anggrek, and Mal Kelapa Gading are a few of shopping malls in Jakarta that will pamper your shopping spree.