Have you planned something for New Year's Eve?
If you have plane tickets or hotel rooms to celebrating New Year booked, you're lucky. But if you haven't, there are many fun options to celebrate New Year in Jakarta. The government plans to center the New Year celebrations in certain points in Jakarta. The celebration usually consists of music performances and fireworks blasting at 00.00.
Here are our favorite places to celebrate New Year's Eve in Jakarta: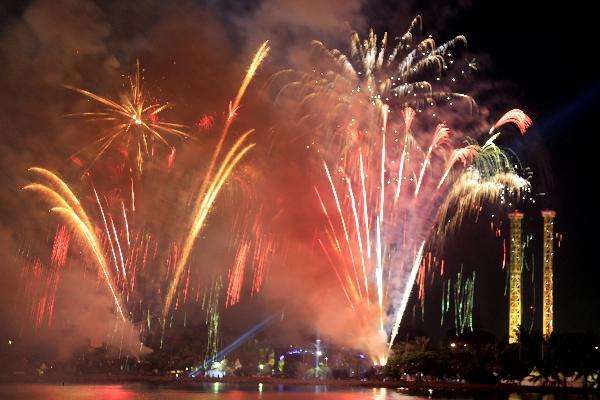 For every year, Ancol is always one of the places in which New Year's Eve is celebrated lavishly. Celebrations vary from extravagant fireworks to musical performances by top musicians. It would even invite international musicians to perform specifically for this event. A blend of the modern and traditional Indonesian can be seen here, as there are traditional dance performed at times. The fireworks and LED shows are also said to be quite spectacular.
Address:
Pantai Carnaval Ancol, Jalan Lodan Timur No 7, Pademangan, North Jakarta.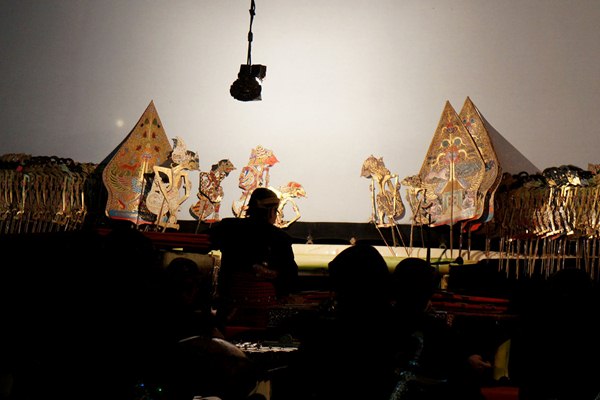 If you want to spend New Year's Eve by watching cultural events, Taman Mini Indonesia Indah (TMII) is a great choice for you. This year, TMII holds a wide range of art and cultural performance, from Wayang Kulit (all night long!) to Bajidoran (Betawinese musical). Performances are scattered around the stages inside TMII complex, and mostly will be started concurrently. Fashion bazaar and culinary festival are also available to complete the celebration.
Address:
Jl. Raya Taman Mini Jakarta Timur
Phone: +62-218401687
Bundaran Hotel Indonesia (HI)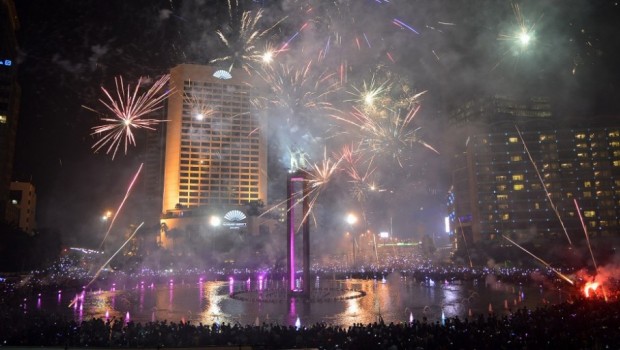 Bundaran HI area is a place if you want to see the NYE fireworks at the midnight. It is also the most convenient location if you plan on going to a nightclub afterwards to spend the night. However, if you want to celebrate NYE at Bundaran HI, make sure that you get there early enough, as the main roads to it are blocked starting 7pm.
Address:
Kebon Melati, Menteng, Central Jakarta
Monas (Monumen Nasional)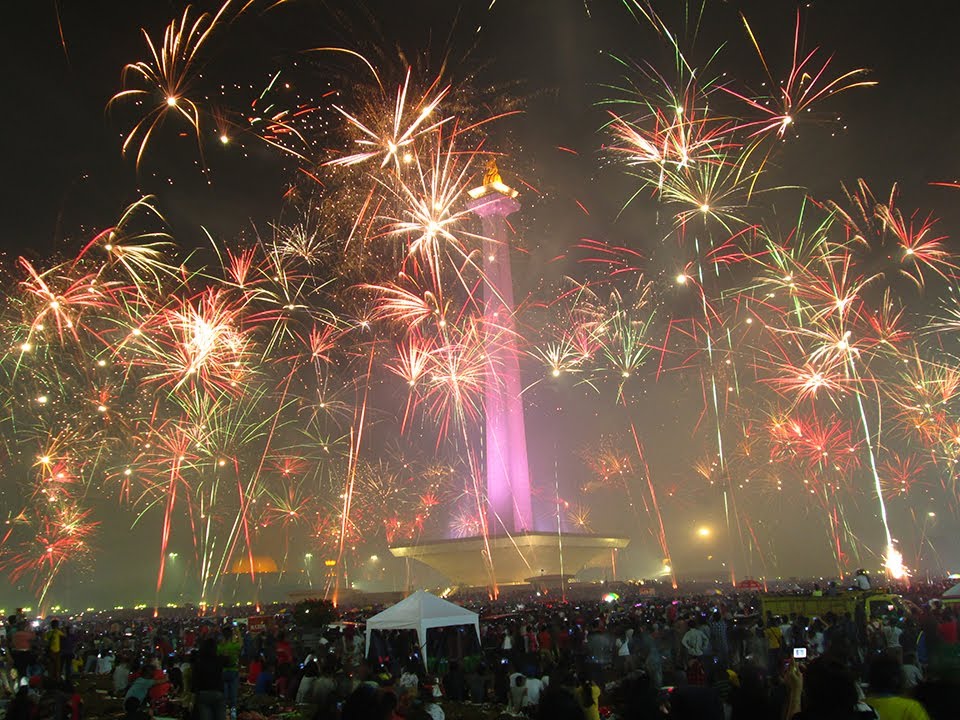 Monas is probably not the center of NYE celebration in Jakarta, but every year Monas is always packed with people to see the fireworks. Usually there are also free musical performances by local bands and singers. If you want to experience a low-cost NYE celebration, this area is your place to go. However, be sure that you arrive early since the main roads to Monas are blocked during NYE.
Address:
Gambir, Central Jakarta City, Jakarta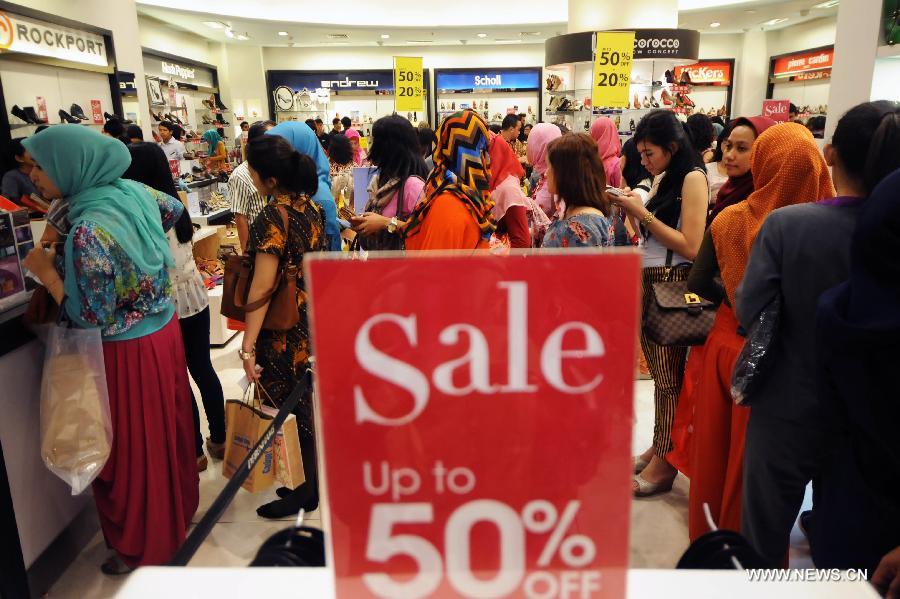 Jakarta has hundreds of malls and shopping centers, and it is a great idea to spend the night (and your money) at these places. Major malls usually hold a Year End and Midnight Sale where many discounts are applied for fashion and other items. Plaza Indonesia, Pondok Indah Mall, Taman Anggrek Mall and Kelapa Gading Mall are a few of shopping malls in Jakarta that will pamper your shopping spree.
Address:
Kota Tua Jakarta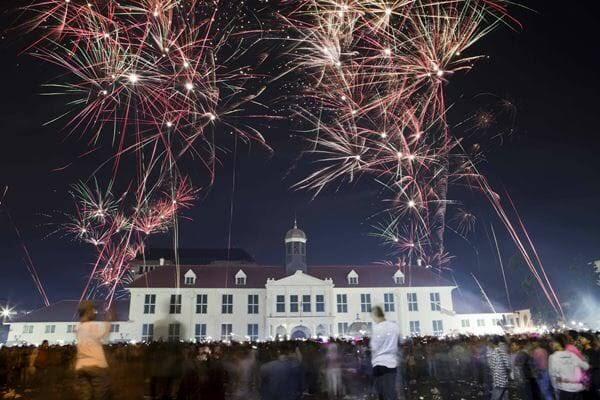 Although it is a heritage site in Jakarta, Kota Tua holds festive occasions during New Year's Eve. Events are usually done in collaboration with the local government, in which there will be a Batavia- themed festival at Fatahillah Museum square. There will be local artist, traditional dances and Batavian-themed performances for visitors to enjoy. You can even purchase trumpets or dine at one of the many restaurants in the area.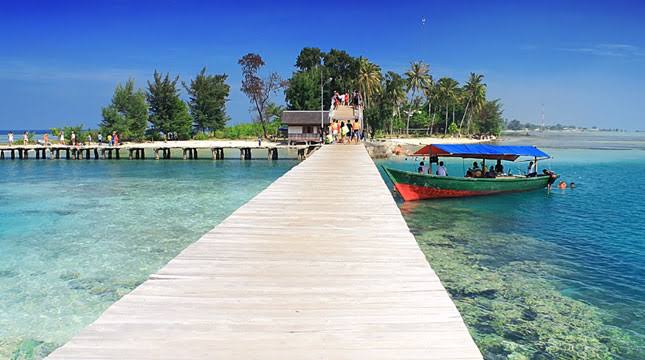 Alternatively, you can also enjoy the fireworks from faraway at Tidung Island. This island hosts an annual New Year Party where visitors can view fireworks set off at Ancol Marina Beach, North Jakarta. You may not see the actual fireworks, but you can still enjoy the festive atmosphere while also enjoying your stay at Tidung Island.
New Year is a time of celebration in ending a year and welcoming a new year. Although staying at home is also a choice for people who are staying in Jakarta, it would be better to head over and celebrate New Year at these places. Attending these shows will add festivity to your new year and make you feel more fresh when returning to your routinity!
Where do you plan to go this New Year? Share us your answer in the comment section down below!